NOTE: As always, I only recommend products (photo-processing and otherwise) that I truly love. I also fully and honestly disclose that when you purchase from these links and use my code, I receive a small percentage of the sale. But seriously, there is NO obligation here! It's FAR more important to me that you know I'm only sharing my opinion – that I do love these products – and if they float your boat too, here's a way to get them at a discount.  That's the spirit of this whole thing.
Now then, I'll be honest. I use multiple techniques, plugins, layers and whatnot on any one image that I create. I've never been a one-stop-shop girl when it comes to processing photos… which is why I still use Photoshop for my work. I just can't produce it the way I like it anywhere else. That said…
Macphun Software's Creative Kit has become one of my favorite suites of apps/plugins to help me unleash my vision. Each component is a standalone app, but they also integrate with Lightroom and Photoshop. I use it as a plugin for Photoshop.
The three I use the most are Tonality Pro (for black and white), Intensify Pro and now, Aurora HDR 2017. I'll talk about that last one separately. This conversation is going to be about Tonality and Intensify.
---

… and while you're at it, use the code KHUTT for 10% off your purchase!
NOTE: the only time you can't use this code is during one of their incredible sales, where you get more than that off anyway. I think that's fair!
---
Tonality Pro
I wrote a post about Tonality Pro back when it first came out, which you can read here.
The app has been polished up a bit since then… and it continues to be one of my top tools for black and white photo processing.
Yes, I do still use NIK's Silver Efex Pro sometimes too! But Tonality Pro does some über cool and unique things that neither Silver Efex nor any other software does, like letting you work with color channels AND black and white. I think it's pure genius – and that feature alone makes me a huge fan. But there's so much more to love! Here's a gander at some of the features…
This is how I kick off my Macphun products… from the Filter menu in Photoshop.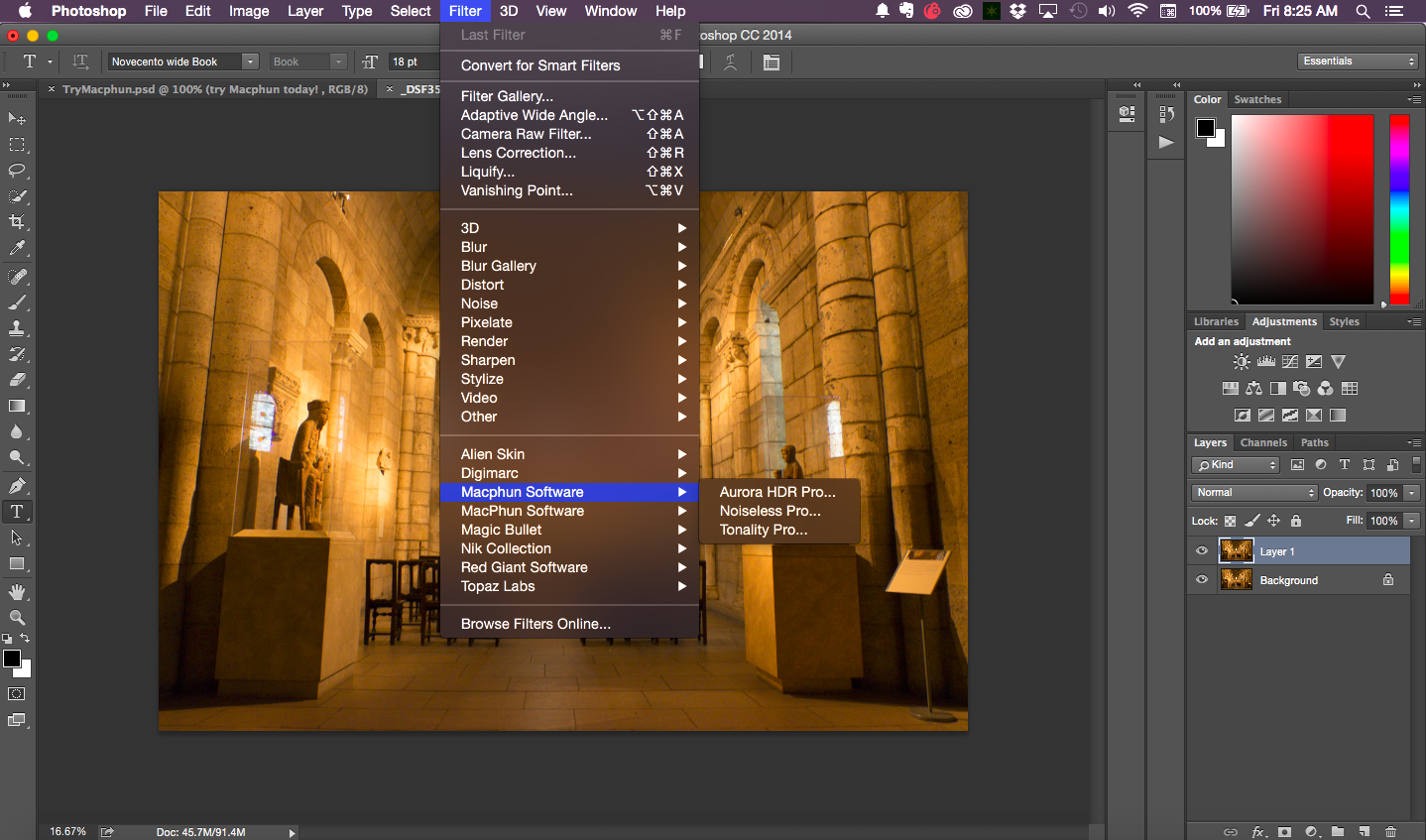 All of Macphun's apps come with some really good presets, right out of the box. I usually peruse those – and usually find one that gets me started. Then I noodle around from there, to find just the touches I want.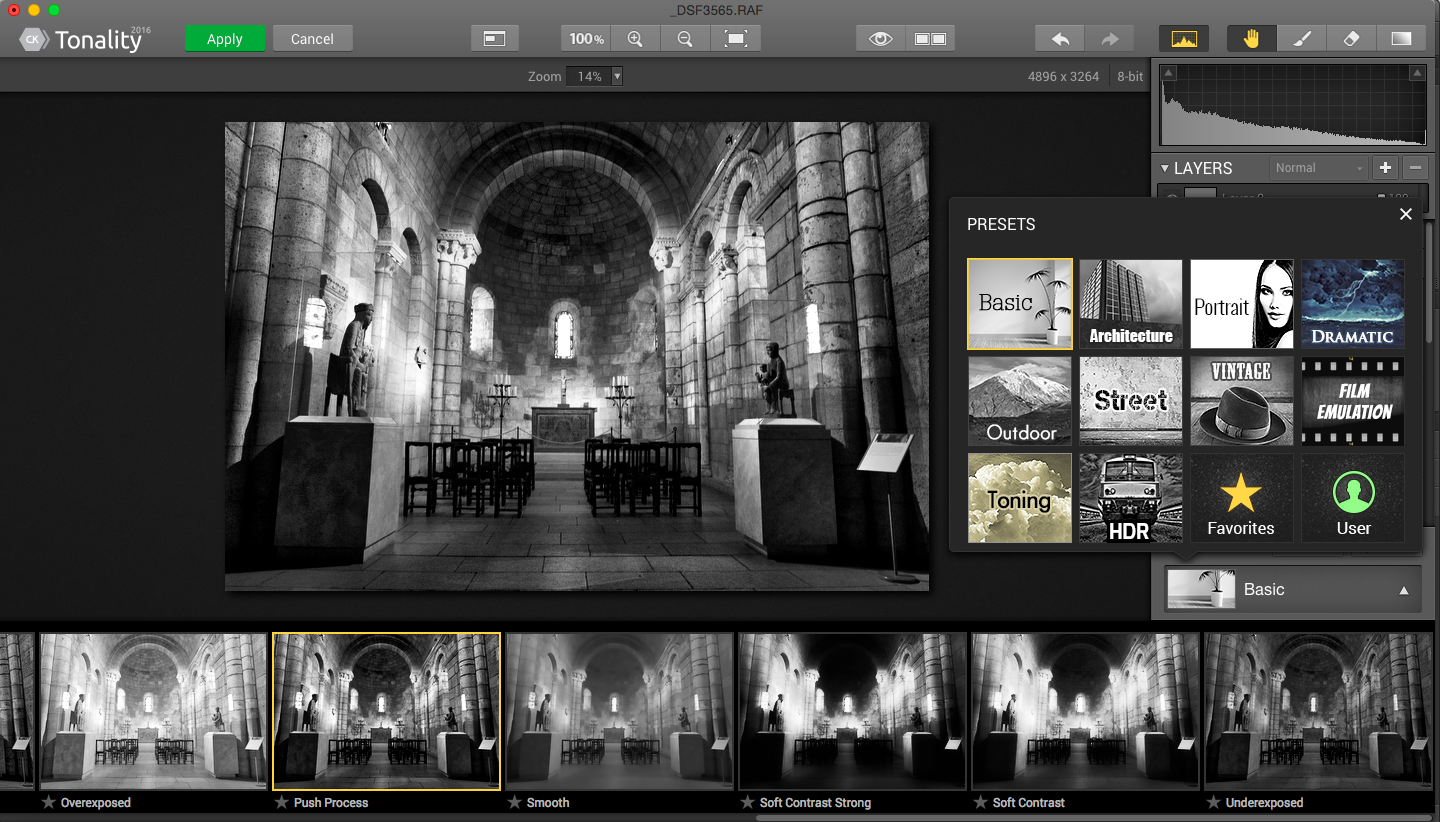 You have alot of control over everything, which makes this little creative control freak a happy girl!
Here, you can see the Tone controls, which lets you dial in Exposure, Contrast and all the tone-related elements. Each one does something distinctive and cool – so you pretty much only have your imagination to blame if you don't come up with something original!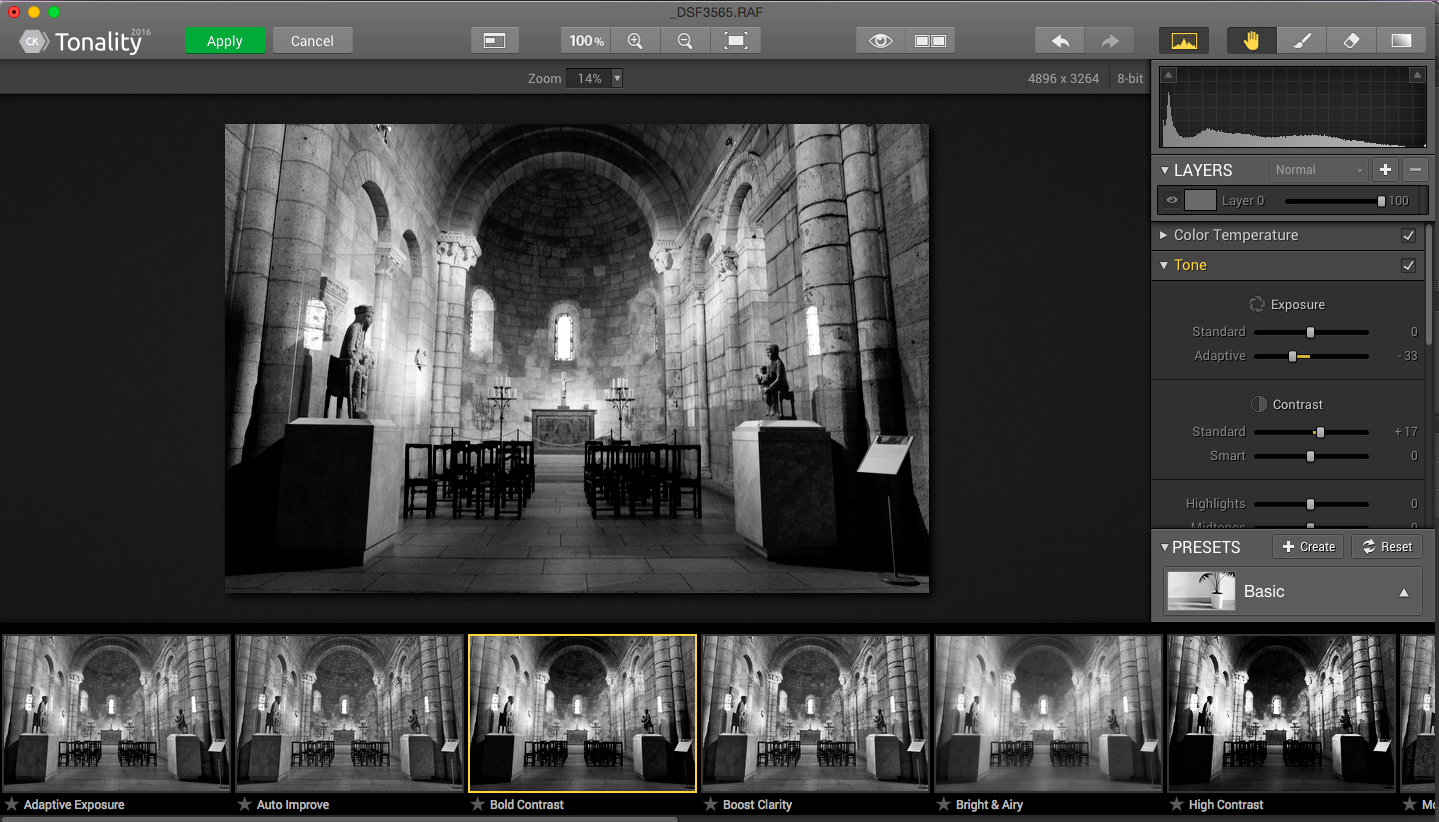 But here the part where I jump up and dance for joy!! The Color Filter feature. You're not chained to monochrome with Tonality Pro.. you can work in living color too! I love this really, really hard.
I often bring my color images in Tonality Pro – because of the obsessive amount of control it gives me AND the particular way it deals with details, structure, contrast, micro-contrasts. I don't have to sharpen my images nearly as much (if at all) when I process them here first. Love that.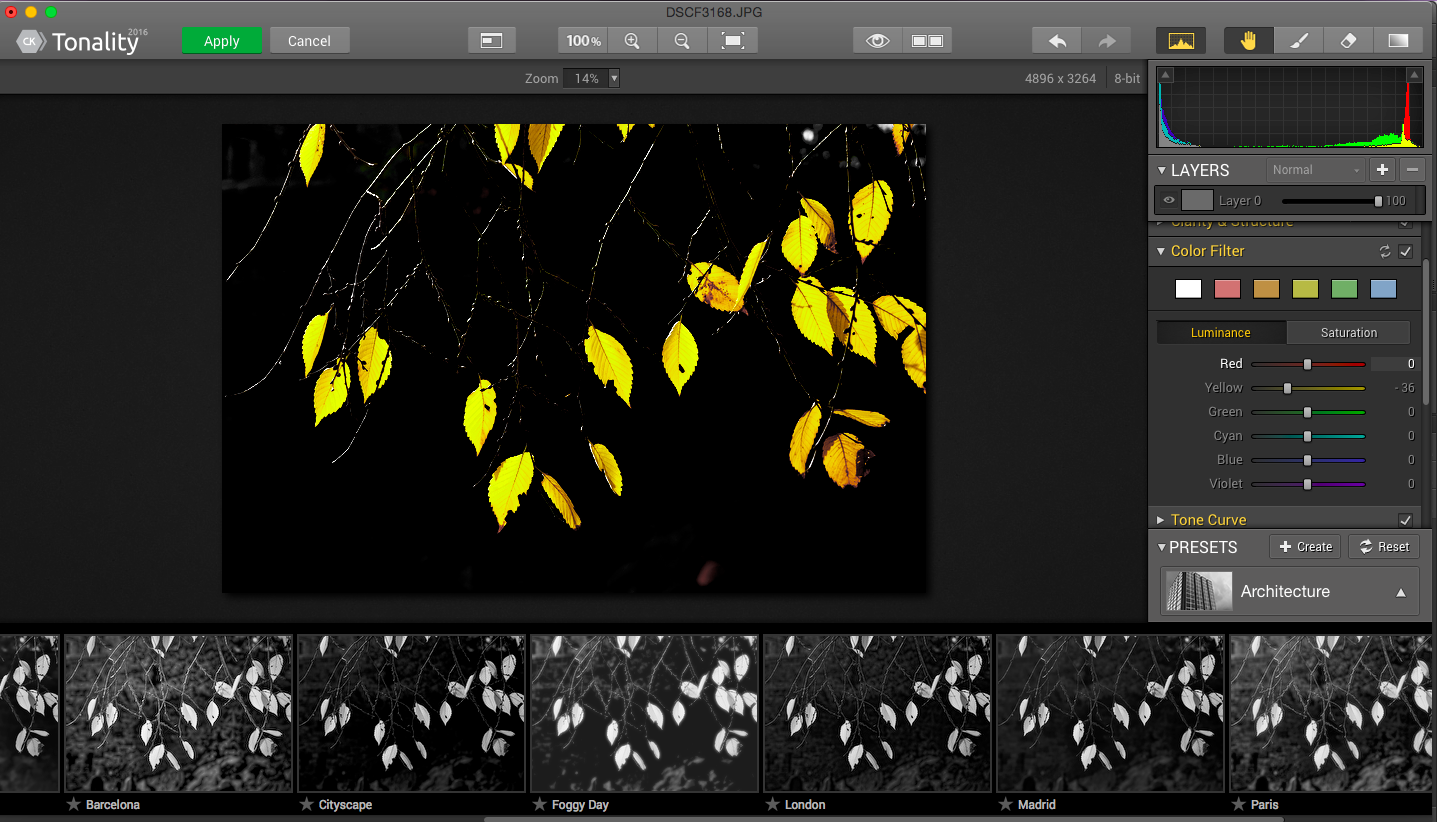 Here's a video I made for my first review of Tonality Pro. It'll give you some cool ideas about things you can do… and a glimpse into why I keep reaching for it over and again!Here are some images that have experienced the Tonality Pro love;
The Images

Here are some of the images I've created using Tonality Pro…
---


(use code KHUTT for 10% off your purchase! Unless it's a big sale. Then you can't use it. But in that case, you're probably saving more on the sale anyway.)
---
INTENSIFY PRO: GET DETAILS FAST!
Basically, when I use Intensify Pro, it's always toward the beginning of my workflow. It's never the ONLY plugin/app I use… but it really hastens the part of the process where I get my basic image ready for some KHutt love. Right off the bat, I like to get definition and details going on, then I take it from there.
One of the things all Macphun products that I've used have in common is that they're FAST! Those sliders work in real time, every time.
I think of Intensify Pro as an alternative to Lightroom and Photoshop's Clarity – as well a replacement for early Sharpening in my workflow. It allows me to control the details and structure so precisely, images never feel "overcooked" or "clunky". While I like using Clarity in both Lightroom and Photoshop; sometimes it's just too heavy-handed and doesn't offer enough variation for me. With a few quick adjustments in Intensify Pro, I can get an image dialed in just the way I want to.
This is a RAW image, straight out of the camera: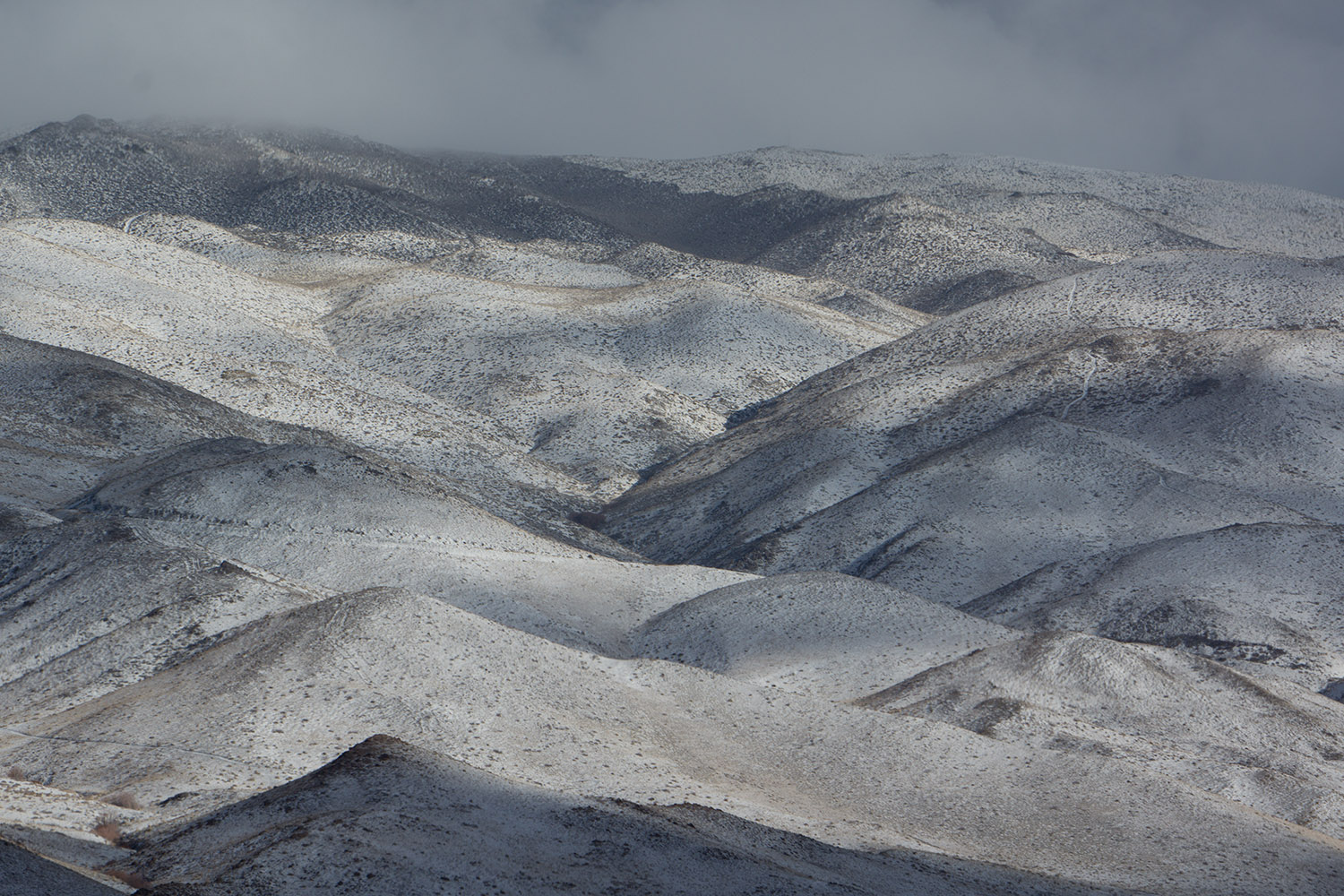 Here it is, "Intensified" with Intensify Pro. I gave this one some nice pop and didn't go all crazy with the sliders, which you COULD easily do: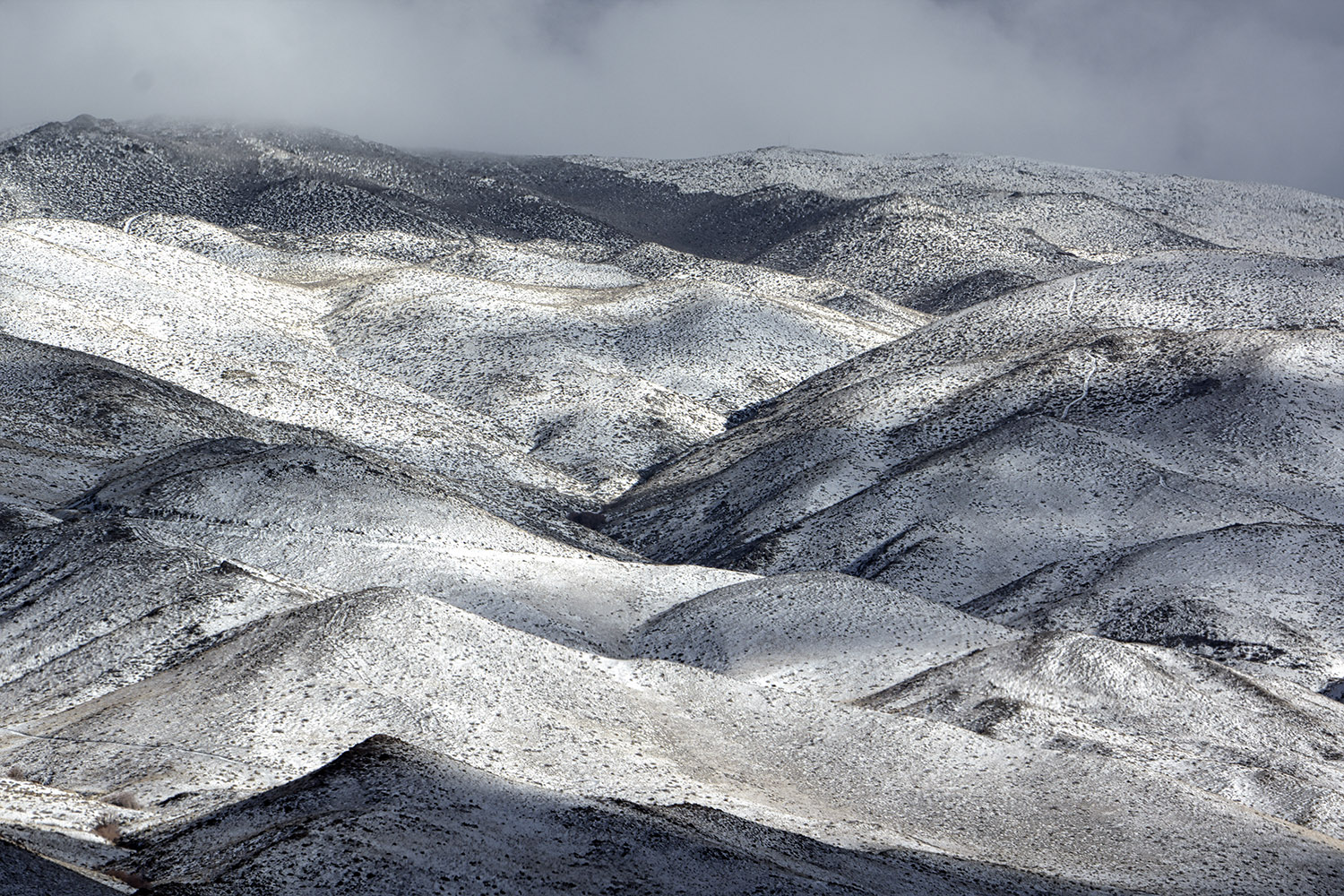 A GOOD PRACTICE: try starting out using the presets (you might want to dial them down before deciding if you like them or now: I think they can be a bit strong out-of-the-box)… then adjust from there.
Here's a screenshot of the interface: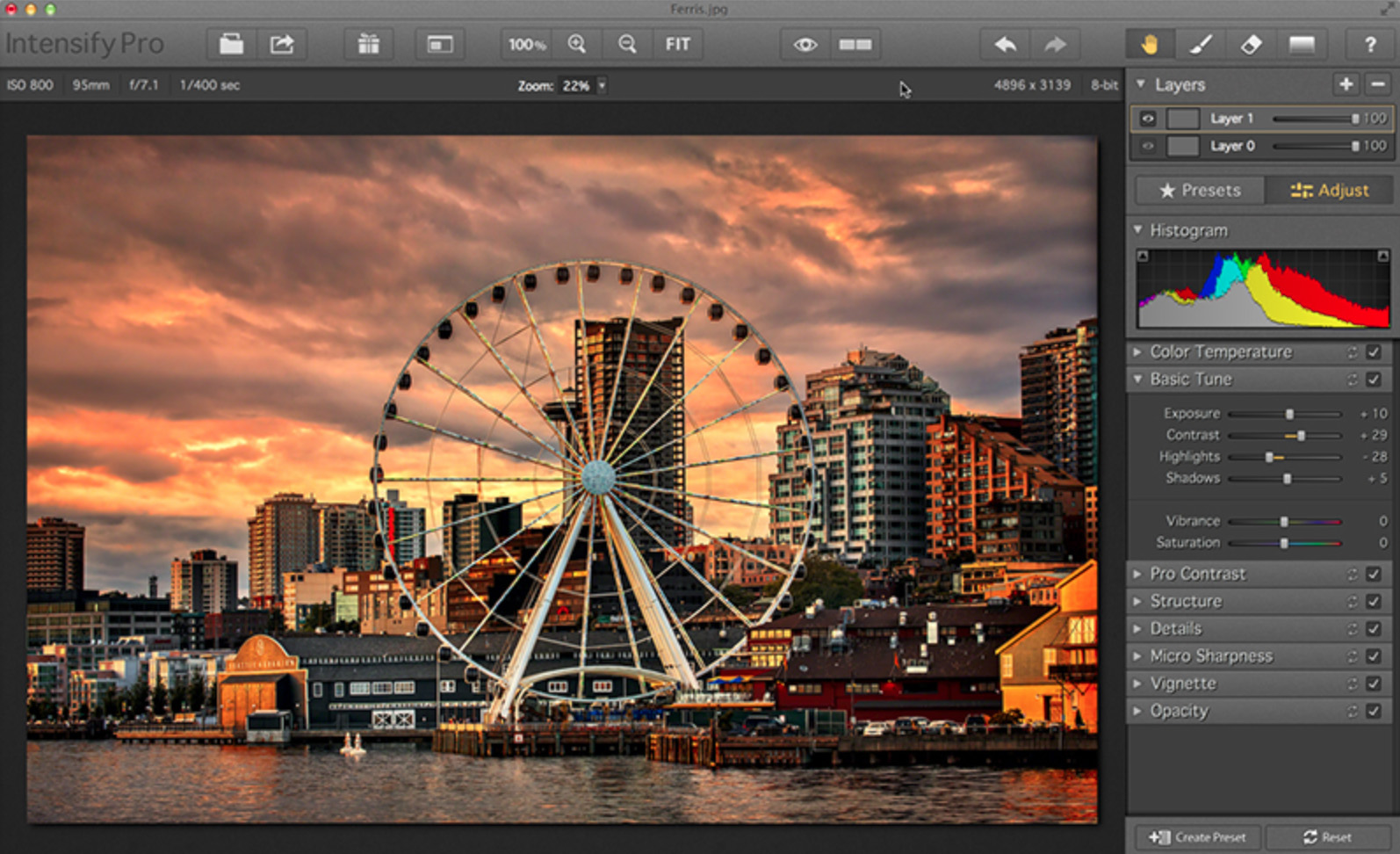 TRY IT ON ITS OWN…
This forest image was a good example of an Intensify Pro "one-stop-shop." The first is the original image, out of camera… for the second I used Intensify Pro's "Elegant Softness" preset and was happy with the result without further processing.
Another thing to note: Odds are, Intensify Pro will cut down on the amount of sharpening you have to do. There's something about the way the contrasts, micro contrasts, the detailing work together that make images SEEM sharper, but you don't get that "crispy" feeling that sharpening can often give.
ORIGINAL: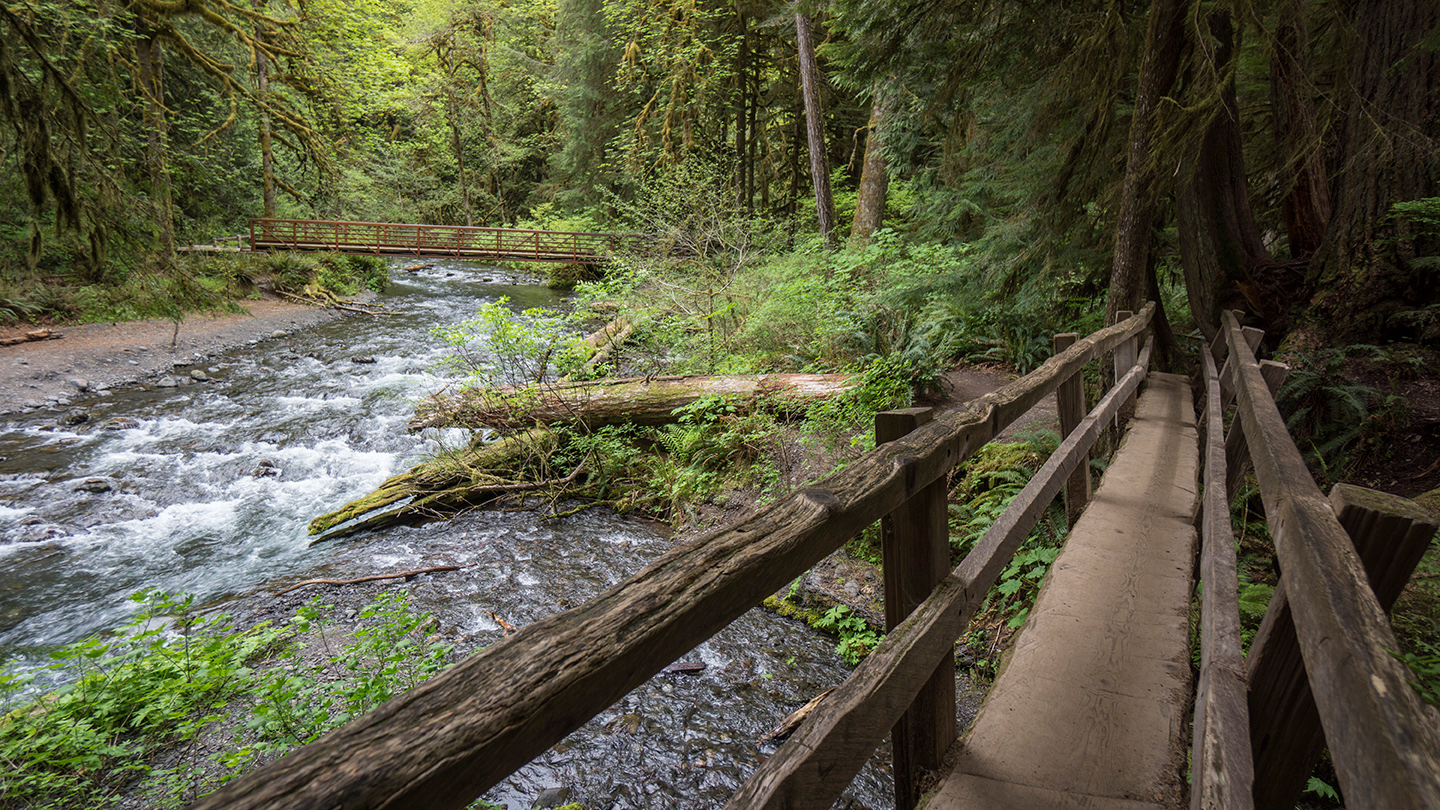 SOFT ELEGANCE PRESET: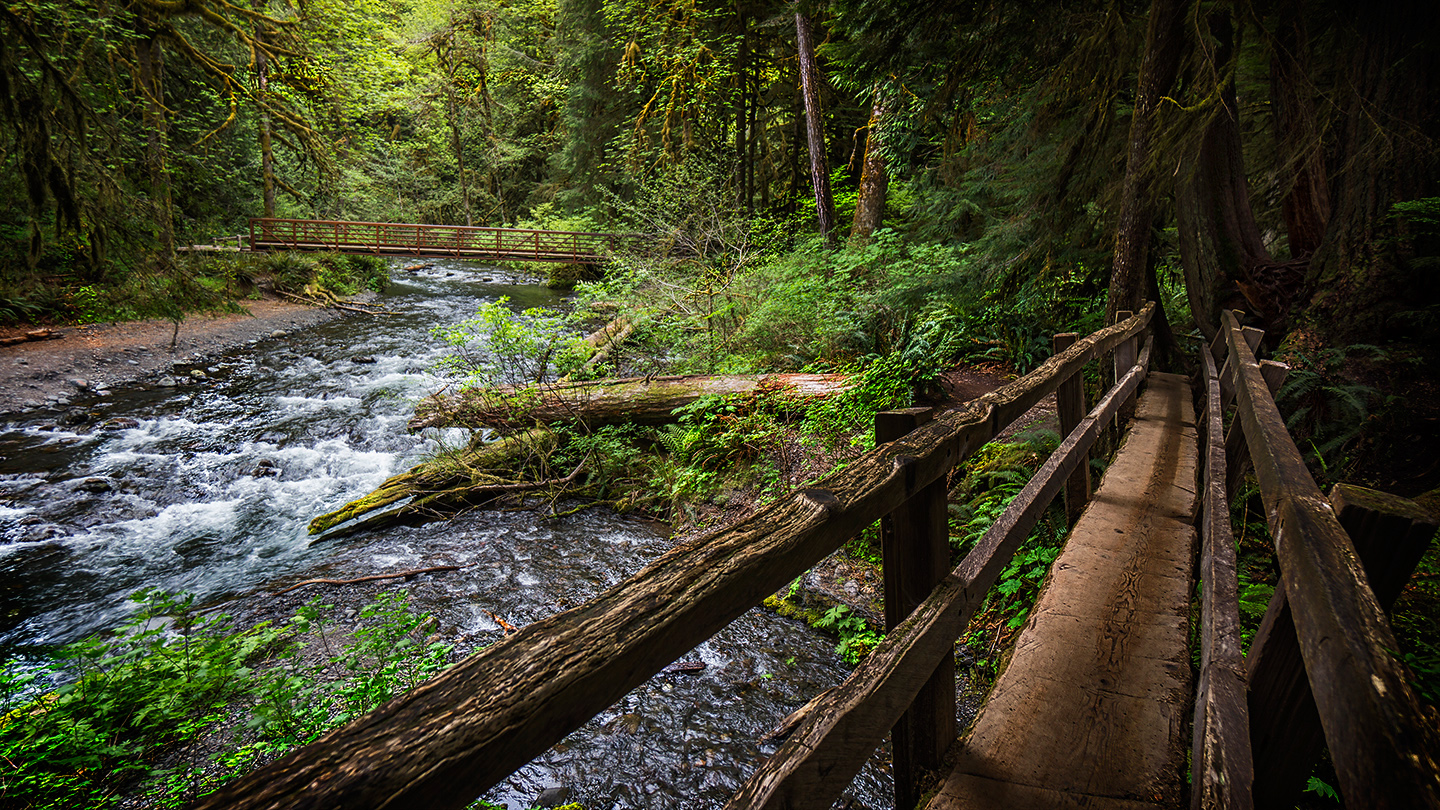 This could be a finished image… and it was all done in Intensify Pro!
OR AS PART OF THE PROCESS:
Alternatively, this is how I more commonly use Intensify Pro; as a vital PART of the process that includes many more steps.
Check out this post to see the before-during-after images!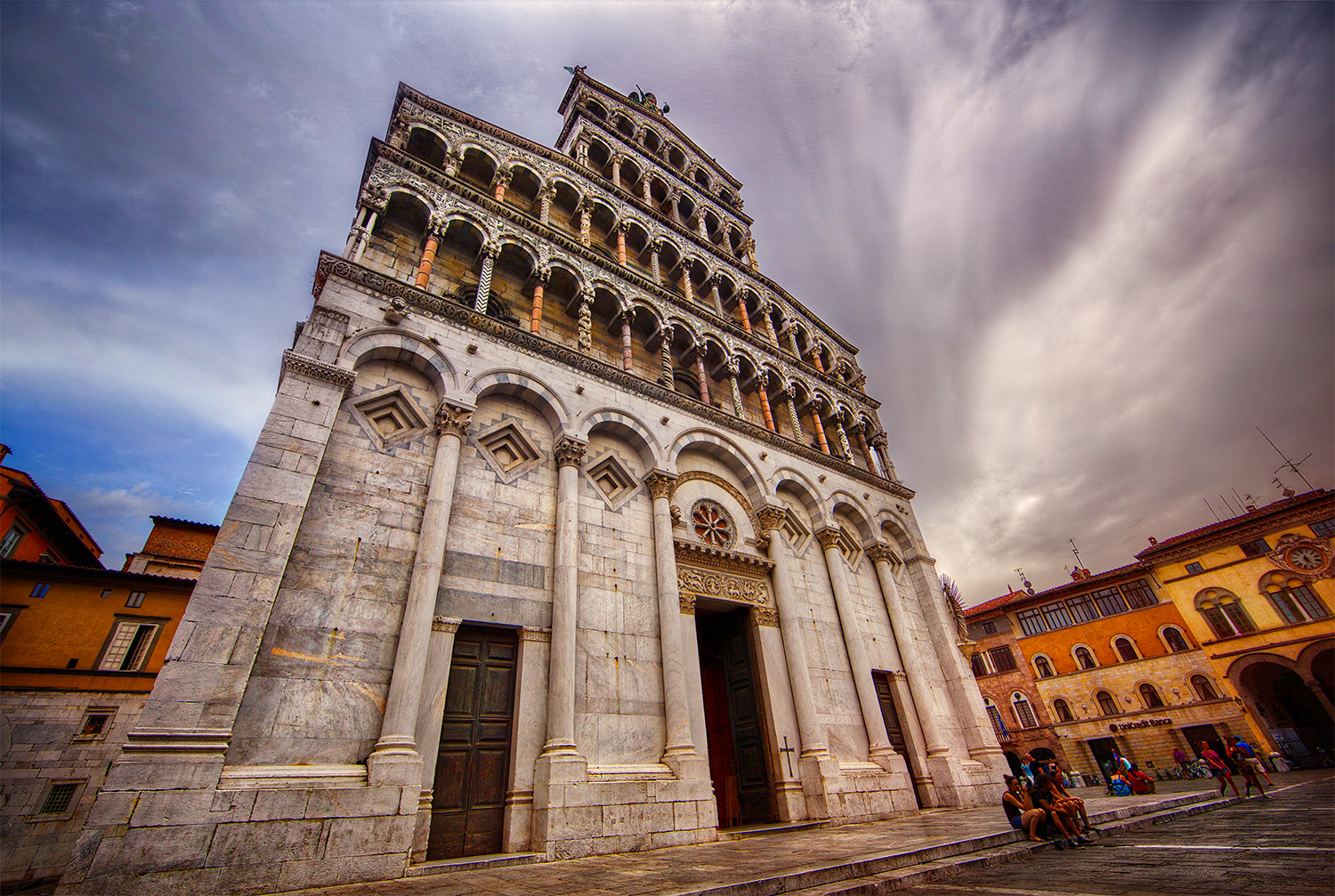 Here are a few recent images that had a bit of Intensify Pro love at the beginning of their process: