Amazon: check prices
Right off the bat, know this:
All of my product pages are meant to reflect my own personal experience with my gear. I use everything I've listed!  I've chosen each piece based upon how they float my boat and make my work, art, travel, comfort and mobility possible. As such, my comments are completely my own opinion. So don't cry if I'm not objectively droning about this feature vs. that feature and why point-decimal-some-number is going to make a difference in your life. It probably won't anyway and there are plenty of people who WILL share that data with you. You might enjoy their reviews. Fair warning. What I WILL share is my thought process in choosing my gear, what it does for me, what I love about it… and if there's something not love, I'll share that too.
The links I provide to check prices and purchase on Amazon are affiliate links. What that means is that should you choose to buy said gear, I'll receive a bit 'o change from that sale. It doesn't cost you any more. You're NOT under any obligation to purchase whatsoever. Nada. None. I just like to be all transparent about stuff like that. Now let's get on with the show…
FUJINON XF 55-200mm f/3.5-4.8 R LM OIS Lens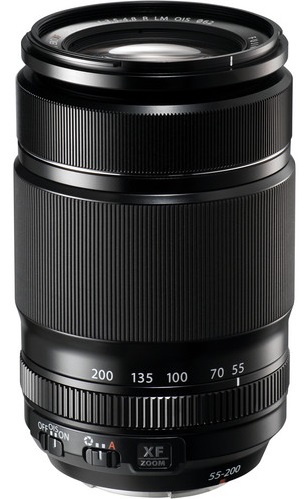 This lens replaced my Canon EF 70-300mm f/4-5.6 IS USM lens back when I switched to mirroless. It's lighter, sharper end-to-end and has the same reach. In full frame, the Fujifilm 55-200mm lens is equivalent to 83-300mm. That's my favorite range for this segment of telephoto lens, so the reach of this puppy suits me perfectly. It's also THE telephoto lens I take when traveling, since it's the perfect compact/lightweight unit for that purpose.
I use it for landscape too… although it's not weather-sealed, so I do have to make sure to cover it where there's an awful lot of dust or in rain/snow. And honestly, if I'm hiking shorter distances that don't need too much reach, I'll pack my 50-140mm f/2.8, since it has just a bit of an edge over this one in terms of image quality. That is NOT calling this one a slouch by any means! It's just about choosing the right tool for the right job.
I could wish for a f/2.8 or lower on the XF 55-200mm … but then again, that would mean more weight. So while the variable aperture makes it a bit slower, it's also lighter and much less expensive this way. When I use it coupled with my awesome X-T20 and X-T2 which are fabulous at high ISO… I just shoot at a little higher ISO if need be and go my merry way.
This is also a solid choice for the budget minded photographer. You don't have choose between paying the rent and buying this lens. #Winning!!
I reach for this lens when:
I want to make detailed, intimate, up-close and potentially dreamy landscape images; ones that feel special and tell a story due to a more singular (not broad/sweeping) perspective.
I know I'll need more reach than the XF 50-140mm to create the "moment that matters" type of images I love to do.
I know I need to pack less weight and size, either because I'm traveling… or hiking longer distances out in the field.
Amazon: check prices
My Actual Gear
I always like seeing people's actual gear. The dings, use marks, scratches, whatever. It shows they're alive! So, here's a pic of my 55-200mm lens on my X-T1, geekily taken while I was at a coffee shop in Santa Cruz, CA: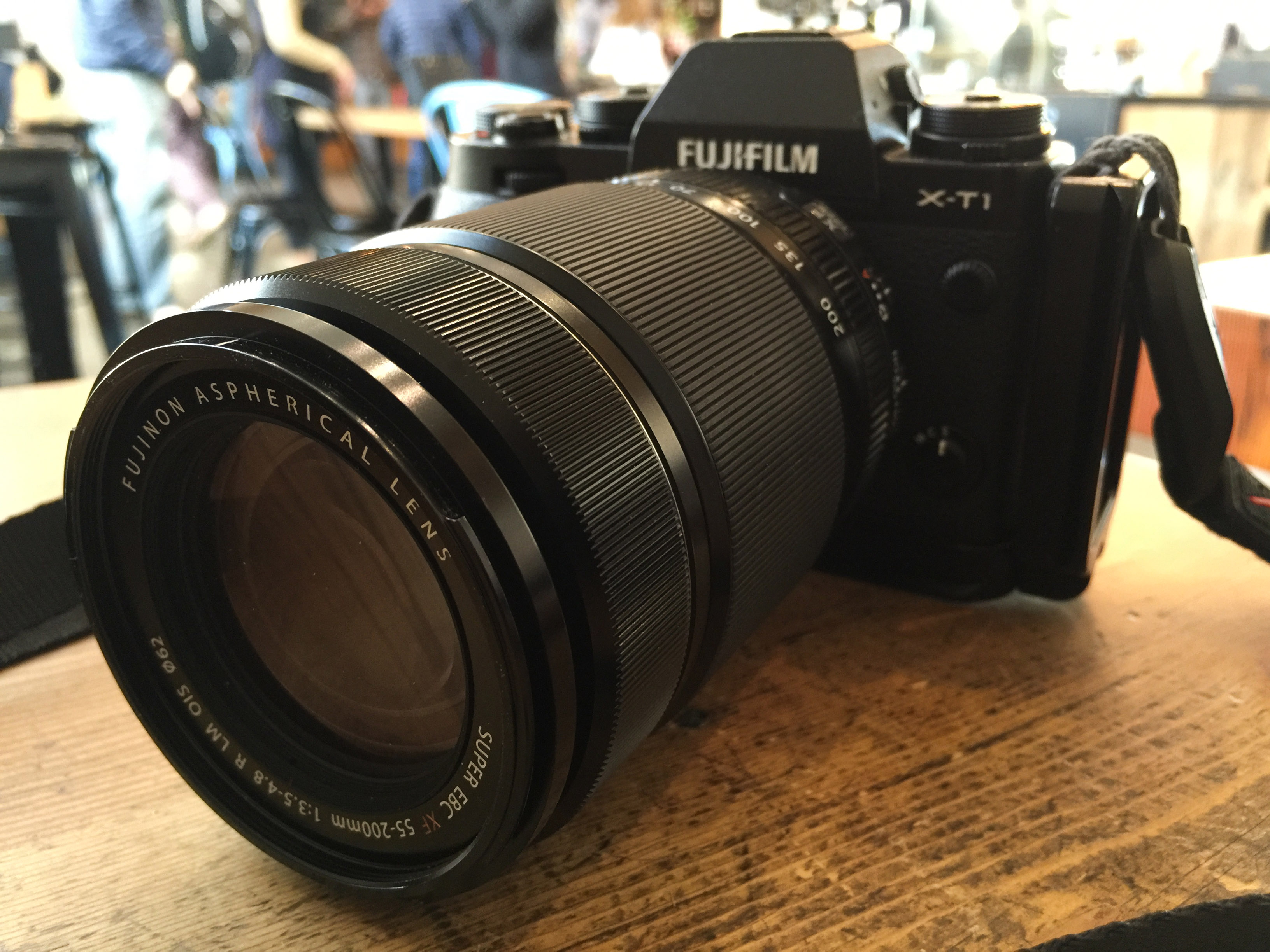 The Images 
And finally, the following were all taken with my 55-200mm lens!
You can click on any image to see it large. To see all the EXIF data, click the ℹ︎ button.
Mont St-Michel, France
Fuji X-T1

Central Park, New York
Fuji X-T1

Amazon Link: check prices