A year in the making, Aurora HDR pro is the brainchild of Macphun Software and Trey Ratcliff.
---
If, like me, you decide Aurora HDR Pro is a fabulous addition to your processing toolkit… you can get it here. You can even try it for free, no obligation.

---
My Trepidation
Trey is kind of like the godfather of HDR photography; he even has the first HDR photograph hanging at the Smithsonian. He's also a friend, so whenever I try something he's created I'm always a little nervous. I mean, what if I don't like it? (it's happened!) I mean it when I say I won't lie and say I like something when I don't. That doesn't mean it's easy to tell someone you know that you don't like their stuff.
Plus… now that I shoot with Fuji, I'm not doing that many HDR images anymore.  I just don't need to. Maybe now and again, when the light contrast is just too much I'll shoot bracketed. But even then I'm more apt to blend exposures for my base image rather than actually do HDR. Plus with such great post-processing tools, if I DO want to create a look inspired by HDR, it's easy enough with Intensify or Tonality.
So you can see why I had trepidations with Aurora. I kind of crept up on it. Swore at it, for putting me in this worrisome position. Procrastinated installing it. Then… I finally heaved a big sigh and tried it, kind of holding my breath. And…
I freaking love it. And I haven't even used it with bracketed images yet!
Single Image Wonder
"What's that??" you say. "I thought this was HDR software!"
I know, riiiiiight? This entire conversation going to be based upon use with a single image. Possibly not what everyone had in mind when they created Aurora… but it sure is where I'm finding the value for me in my work right now!
It started simply because didn't have any bracketed images handy. Still, I wanted to just see what the software would do in general, so I grabbed a likely single suspect and jumped in.
My processing workflow starts with doing basic clean up on an image, balancing it and getting the details in place. Then I go on to apply some KHUTT love with a variety of processing tools and techniques, depending on what  my vision is for that piece. It's sometimes a lengthy process… typically ranging between 30 minutes to a couple or a few hours spent on each image.
I'm still new with Aurora (and will update this page as I have more to say)… but what's initially surprising me is how much I can get done in one stop – and how quickly. It's making my workflow much faster… and sometimes I even wind up with a finished product after one visit. Wizardry!
Some Highlights
All of Macphun's apps operate as stand alone software, but you can use them as Lightroom and Photoshop plugins too. I use Photoshop and kick it off from the Filter menu.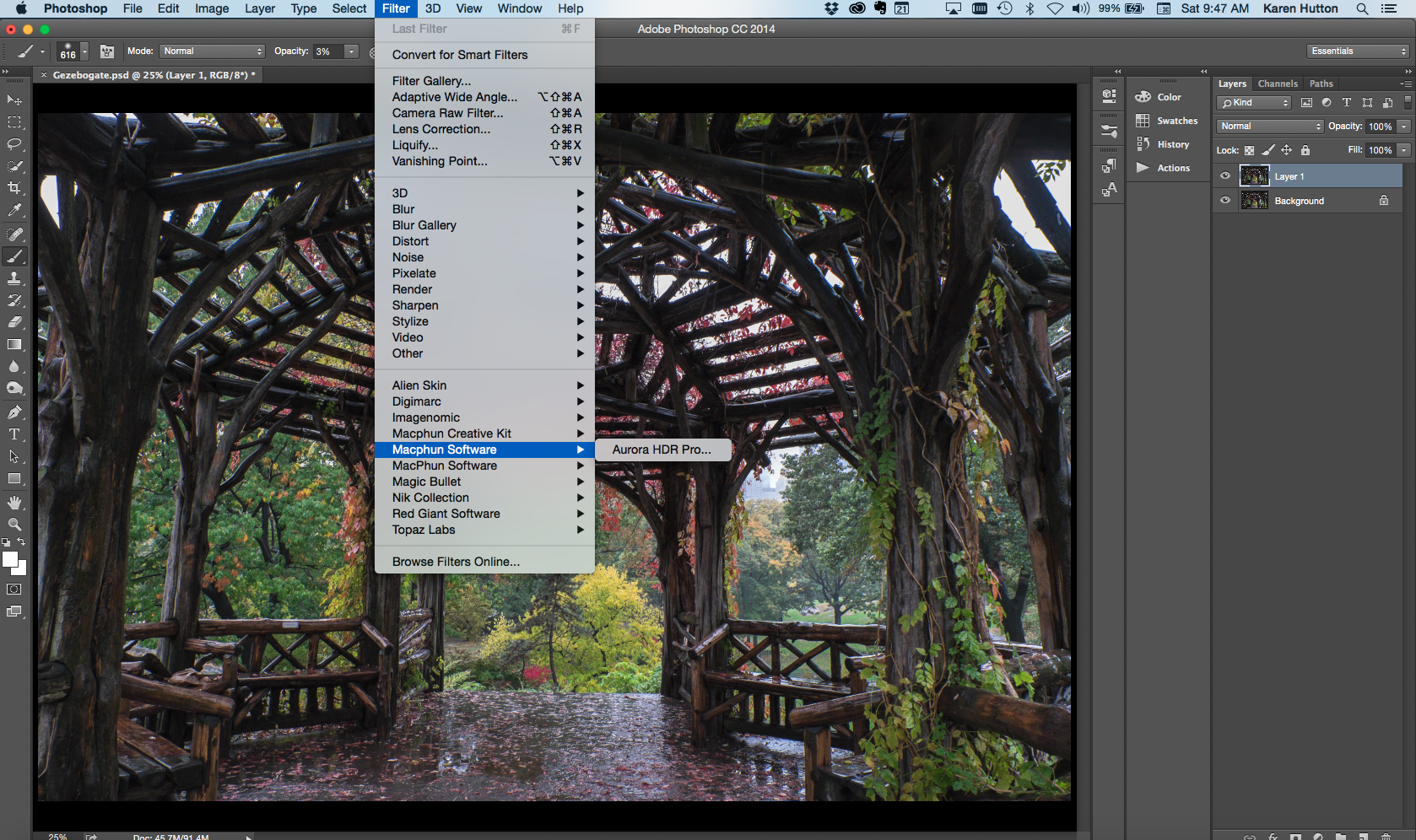 Then you'll see this launch window… where you can check if you want to minimize Chromatic Aberrations if you want. This being a single image without much of that, I left it unchecked. If I were creating a multi-image HDR though, I'd probably check that box.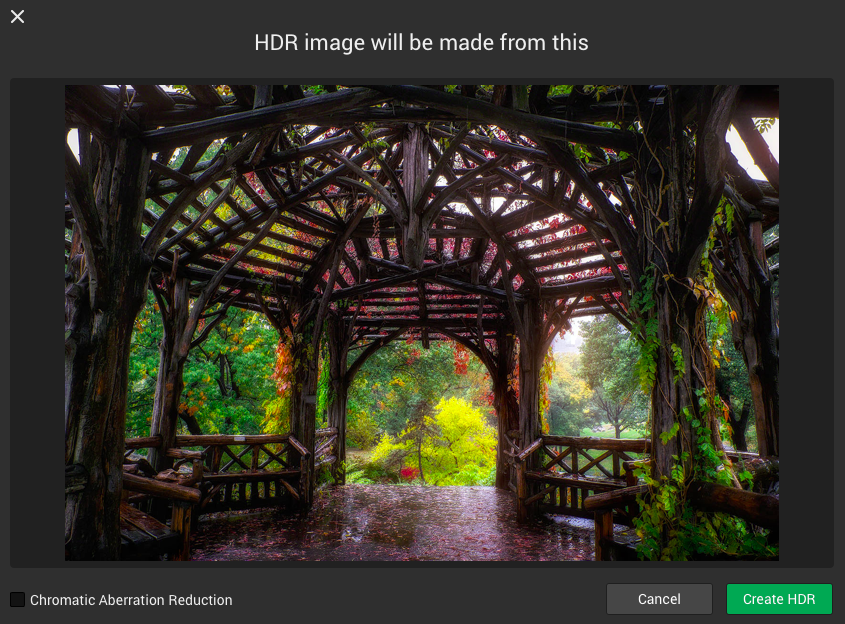 When the image opens, it has just a little bit of Structure>HDR Effect applied. You can neutralize everything and start from scratch by clicking the the little circular arrows button here: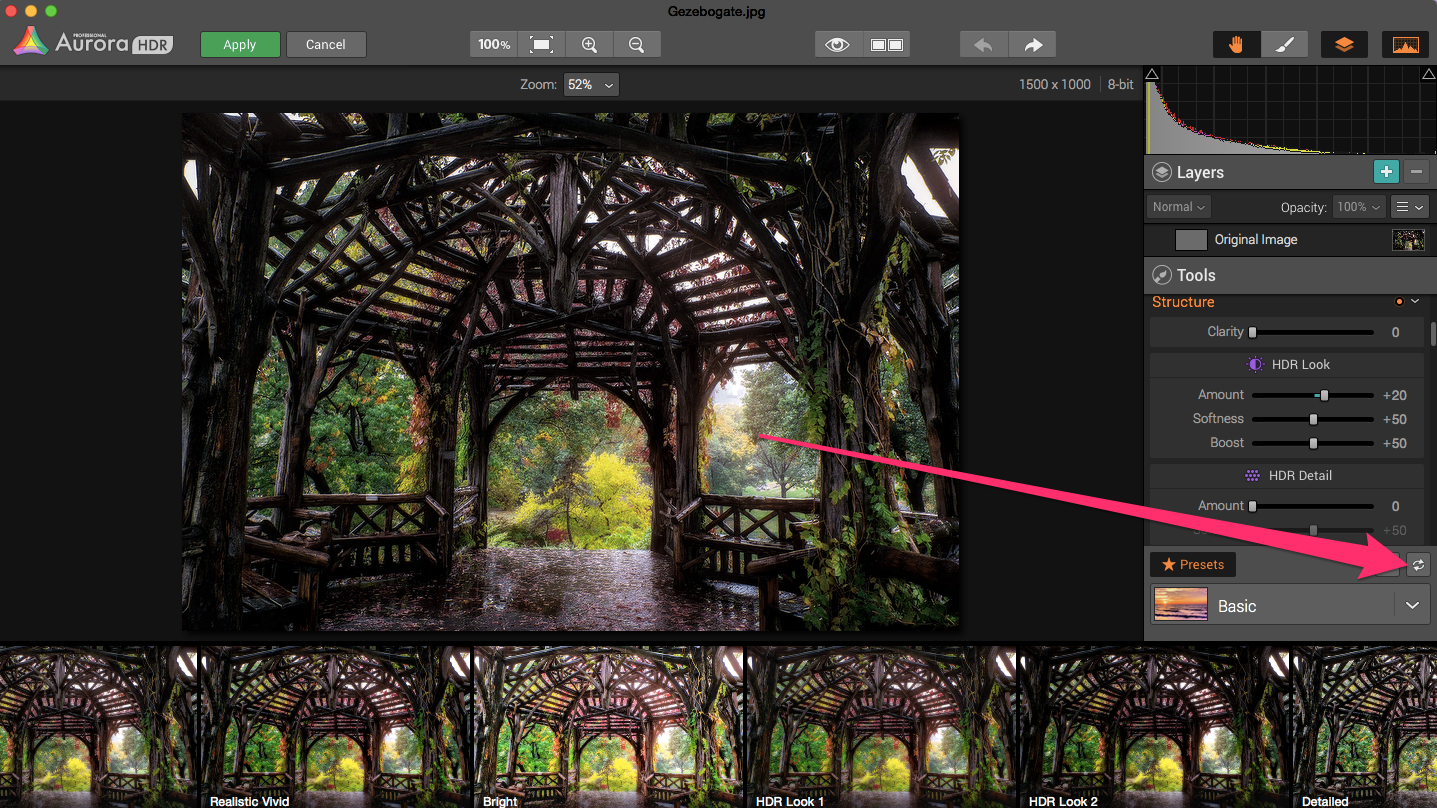 Like all of Macphun's products, you have a bunch of Presets to choose from. I always recommend starting there, then playing with the myriad of settings till you have something you like.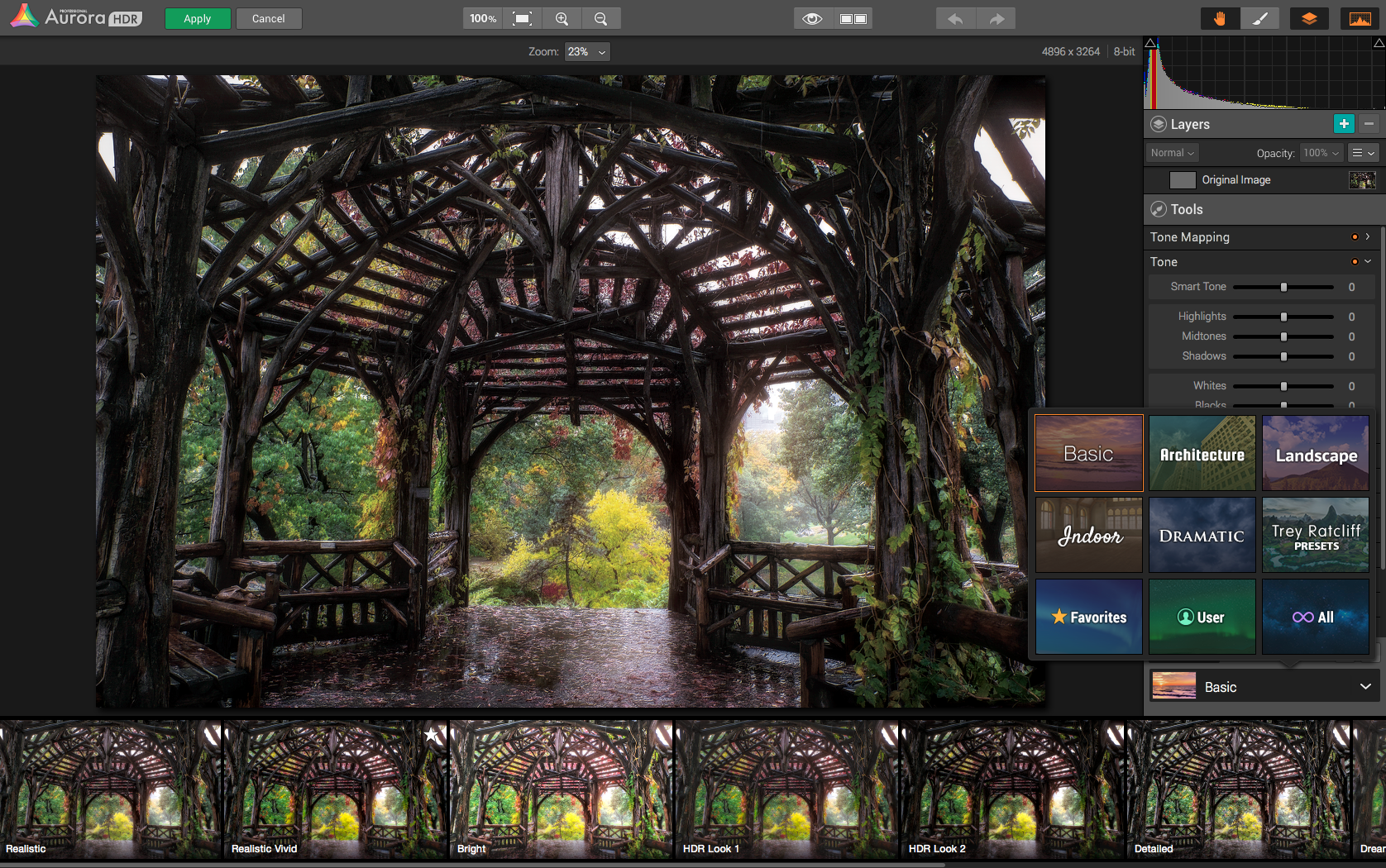 Now, you can go crazy with the controls and wind up with extreme HDR effects. But I like a MUCH more realistic touch. Aurora TOTALLY lets me do that! It's kind of counter-intuitive that way. I have to keep putting the letters "HDR" out of my mind, because with a lighter touch Aurora is just genius for realistic looking single images. Here are just a few of the nifty controls at your fingertips…. but there are a TON more that I'm not showing. Each one brings its own character to the mix.
Tone
Here's where you can control the Highlights, Midtones, Shadows, Whites, Blacks and Contrasts individually. This is one of the first things I do to any image, in order to get it balanced and ready for whatever I do next… and I think it's crucial in ANY processing software.  I was pleased to see it front and center, as it is other Macphun products.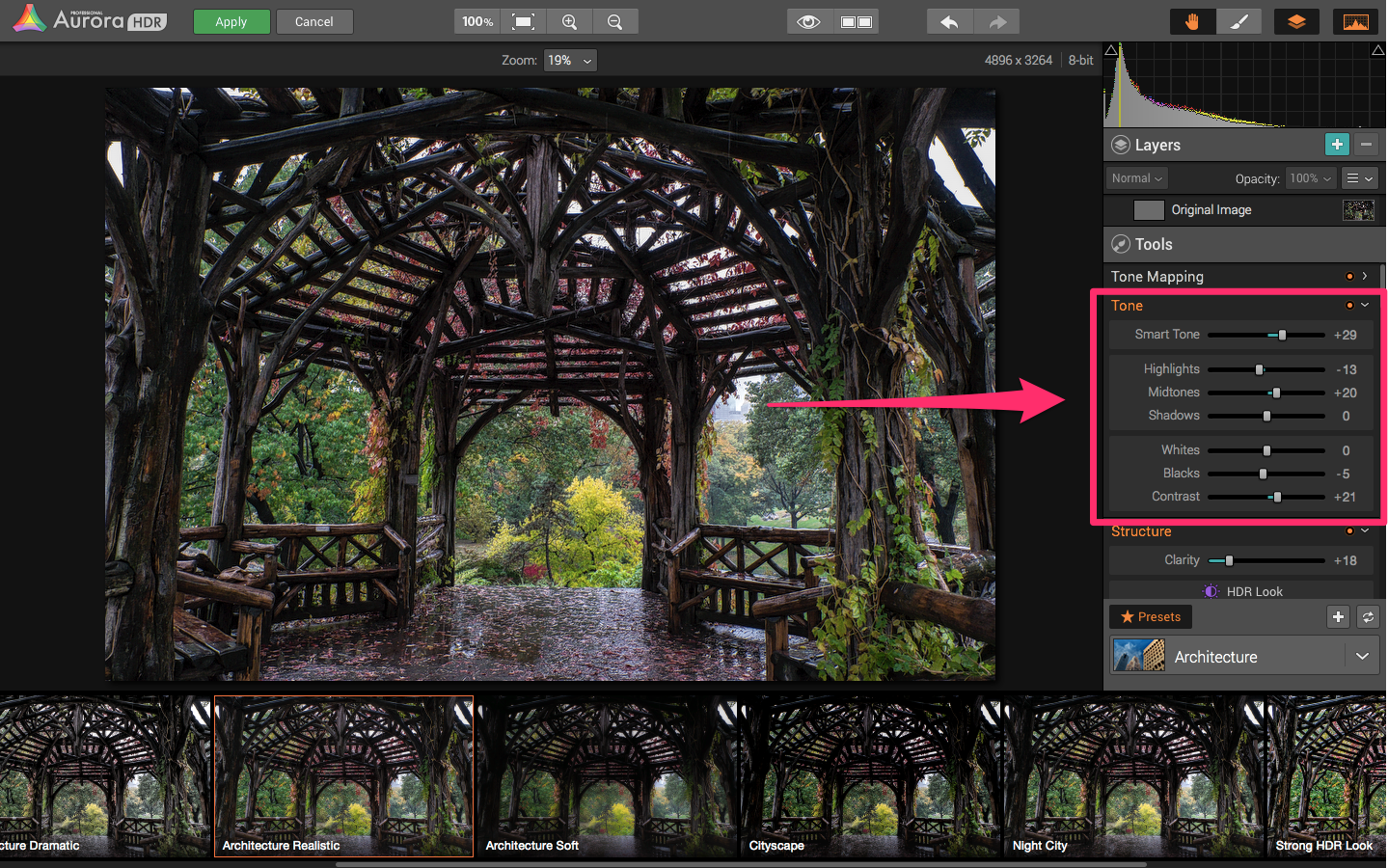 Image Radiance
Traveling down through the menu, you'll run across some interesting features, like Image Radiance. By itself, it creates a softer, dark glowy look… which you can alter with both the Smoothness and Brightness sliders. Done with a careful hand, you can create a really lovely look.
NOTE: I do like creating a bit of glow in some of my photos… but I do it verrrrry judiciously. Image Radiance is a fun one, but I don't like to overdo it.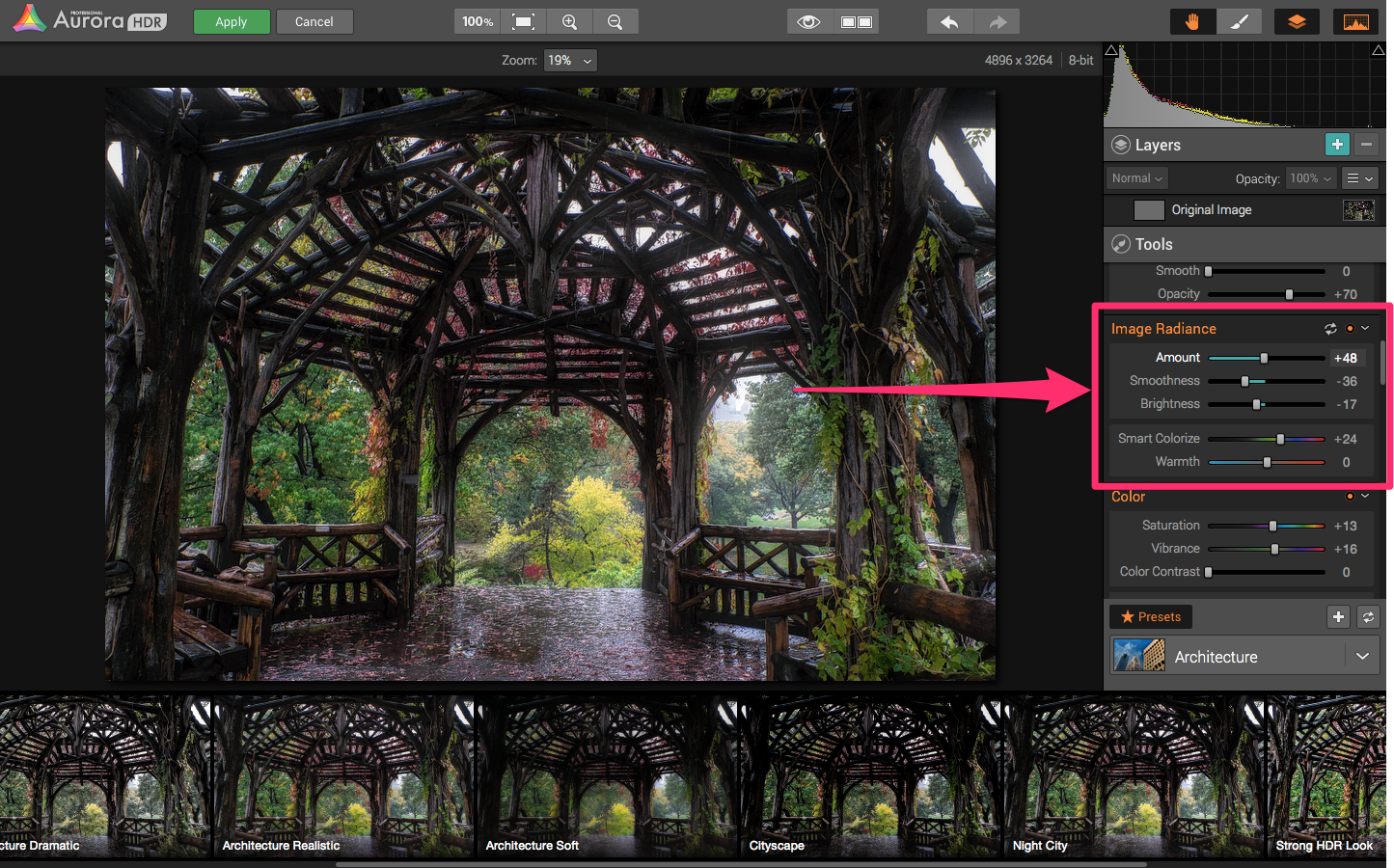 Glow
You've also got a Glow slider… which controls the brighter glows. Here's a screen shot with Glow at max, just so you can see what it does.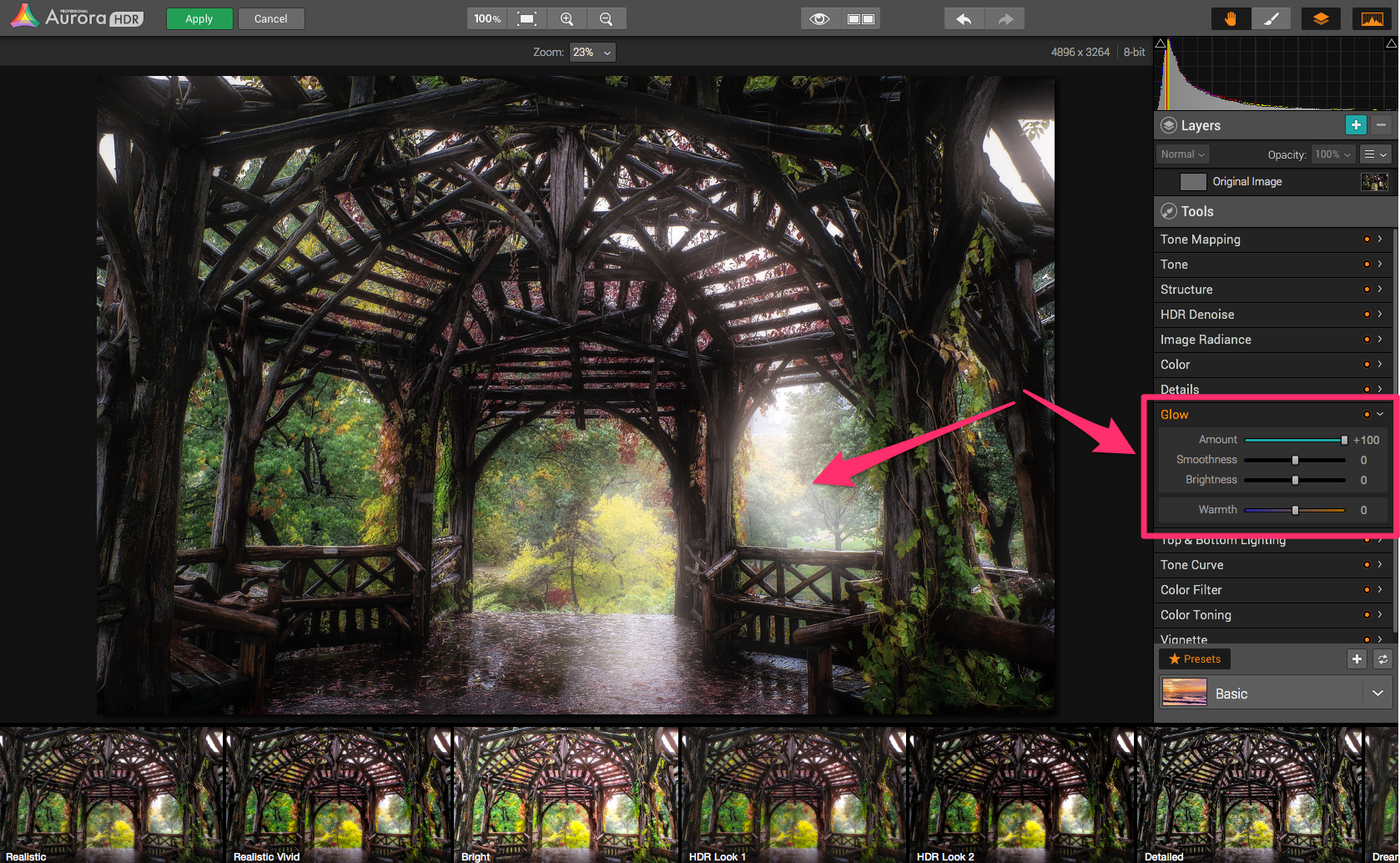 Top and Bottom Lighting
Despite my best efforts, sometimes I end up with a brighter sky than I want, or the ground is too dark. Top and Bottom Lighting lets you fix that in one fell swoop.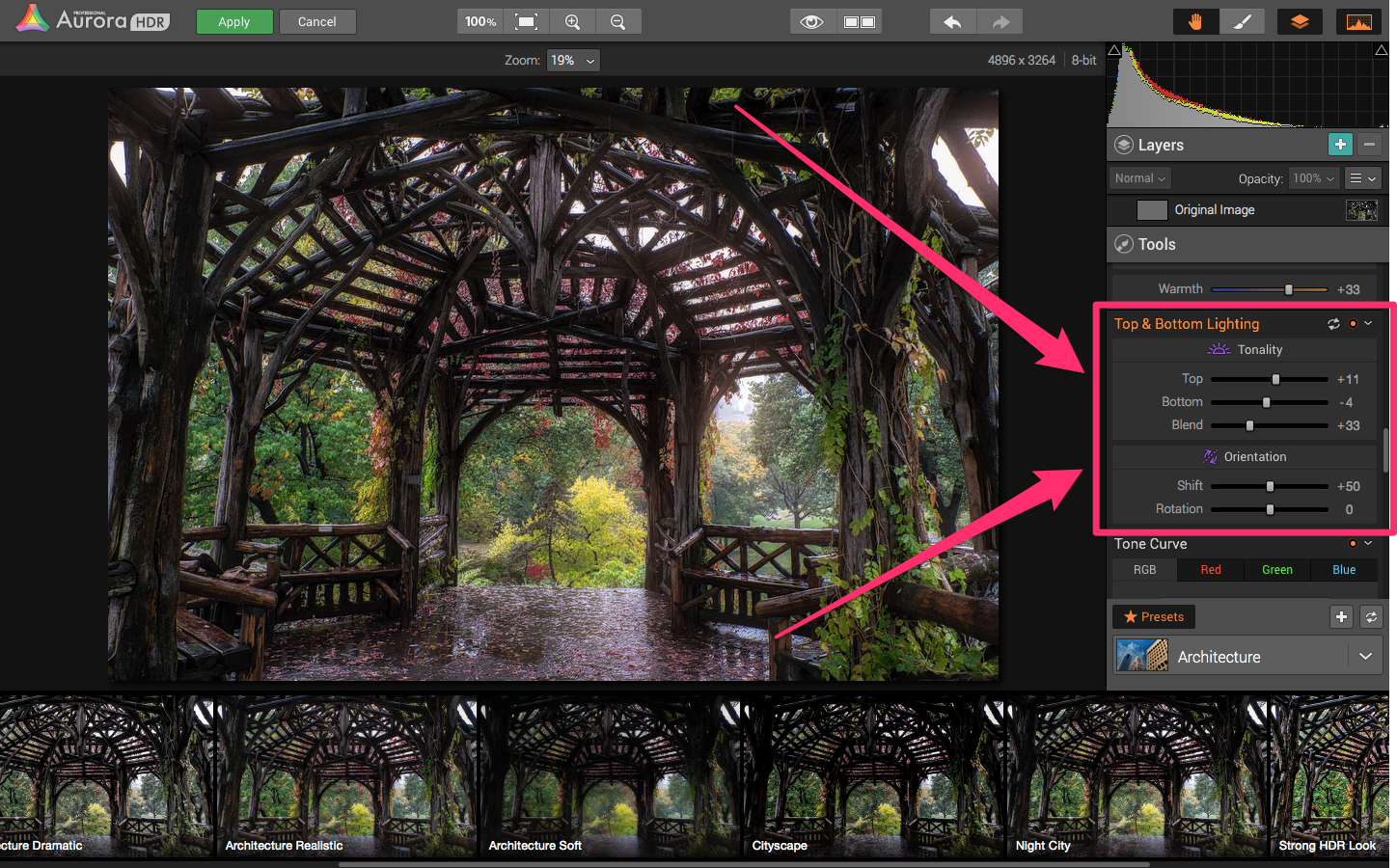 Color Filter
Here's a feature I absolutely love: the Color Filter. It lets you control each color channel by itself… not just with Saturation which is useless when it comes to fine tuning an image. I use this one ALOT… and always with a gentle touch.
Replacement for Intensify Pro?
I don't think so. I've heard some people complain because there appears to be an overlap in what Intensify and Aurora do. It's true you can work Structure and Detail in both… but personally, I think they each look a bit different.
To my eye, Intensify's results look more like Clarity… it's a bit 'thicker' in the lines it draws, if that makes any sense. Sometimes I like that – as well as some of the preset ideas that Intensify gives me.
Aurora also lets you work with clarity and detail – but it just handles it a bit differently. I'm not 100% sure how to explain what I see… maybe it's more "micro" in its approach. I mean, it's not micro if you run all the sliders to max. But at the lowest levels, you could details, clarity and shading to the same degree in both Intensify and Aurora – and they'd each have their own appearance.
It's like being an artist and using two different pens to draw the same picture. Same image – different look.
A Few More Thoughts… For Now
So… those are just a few of my favorite things about Aurora right now. There's so much more to it though! I'm still still at the early stages, digging in to it's flavor-filled center… it takes me awhile to work with a tool until it's no longer a 'tool', but an extension of my brain. Even now though,  I can already tell that it's going to be a GREAT tool for me and my style(s) of processing.
Like I said earlier, many of the adjustments Aurora let you make are ones that typically take me MUCH longer to create. So the time saving aspect is something I'm incredibly grateful for!
Just like with Intensify Pro and Tonality Pro, you can work in layers in Aurora Pro… which is critical for me. Hey, I'm a girl – I change my mind! Layers lets me add, subtract and change my mind to my heart's content.
You can use Blending Modes to layers too – something I do all the time in Photoshop. It's nice to have it here, without having to bounce back and forth to PS to do it. And if you don't use Photoshop at all… then this is an awesome way to learn layers and have flexility.
I can even add a Texture and apply a blending mode to it for a subtler effect, which again is something I typically do in PS. Will I do all that here? Not sure yet. I'll have to play with it more, but it's pretty cool that it's all built in, especially if you want to play with Textures but don't use Photoshop.
You can use the Brush features to brush an effect into just one section… or erase it. That's another thing I do alot in Photoshop – which again is nice to have here.
For me, it all means getting my processing work done more quickly… giving me more time to get out and take more photos!

The Images
Here are some of the images I've made so far, just playing around in Aurora Pro. Maybe you can see why I'm excited about this groovy new tool!
Truckee, CA
Fujifilm X-T1
16-55mm lens

Truckee, CA
Fujifilm X-T1
16-55mm lens

Felton, CA
Fujifilm X-T10
60mm f/2.4 MACRO lens

New York, NY
Fujifilm X-T1
16-55mm lens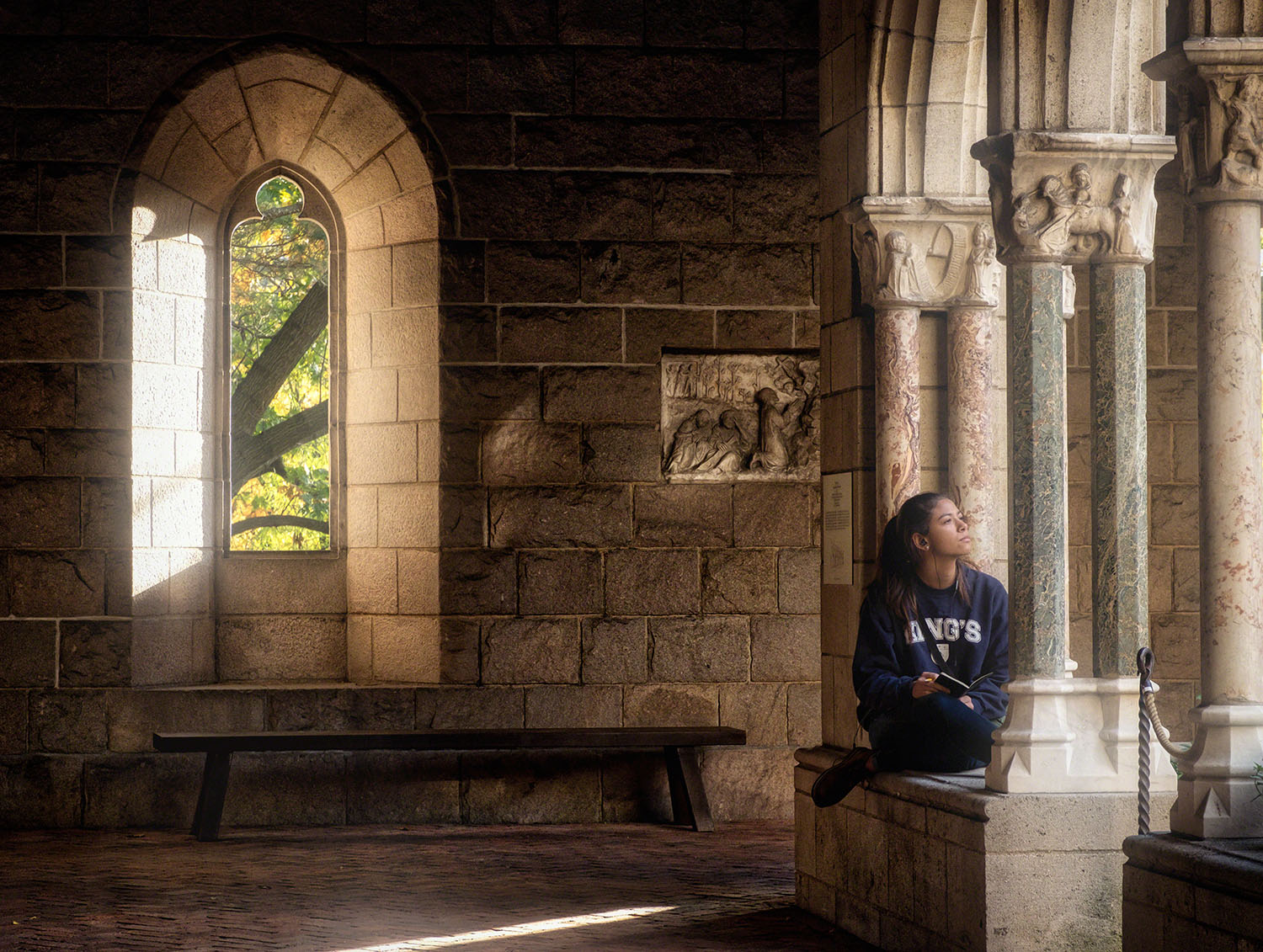 Central Park, New York
Fujifilm X-T1
16-55mm lens

Central Park, New York
Fujifilm X-T1
16-55mm lens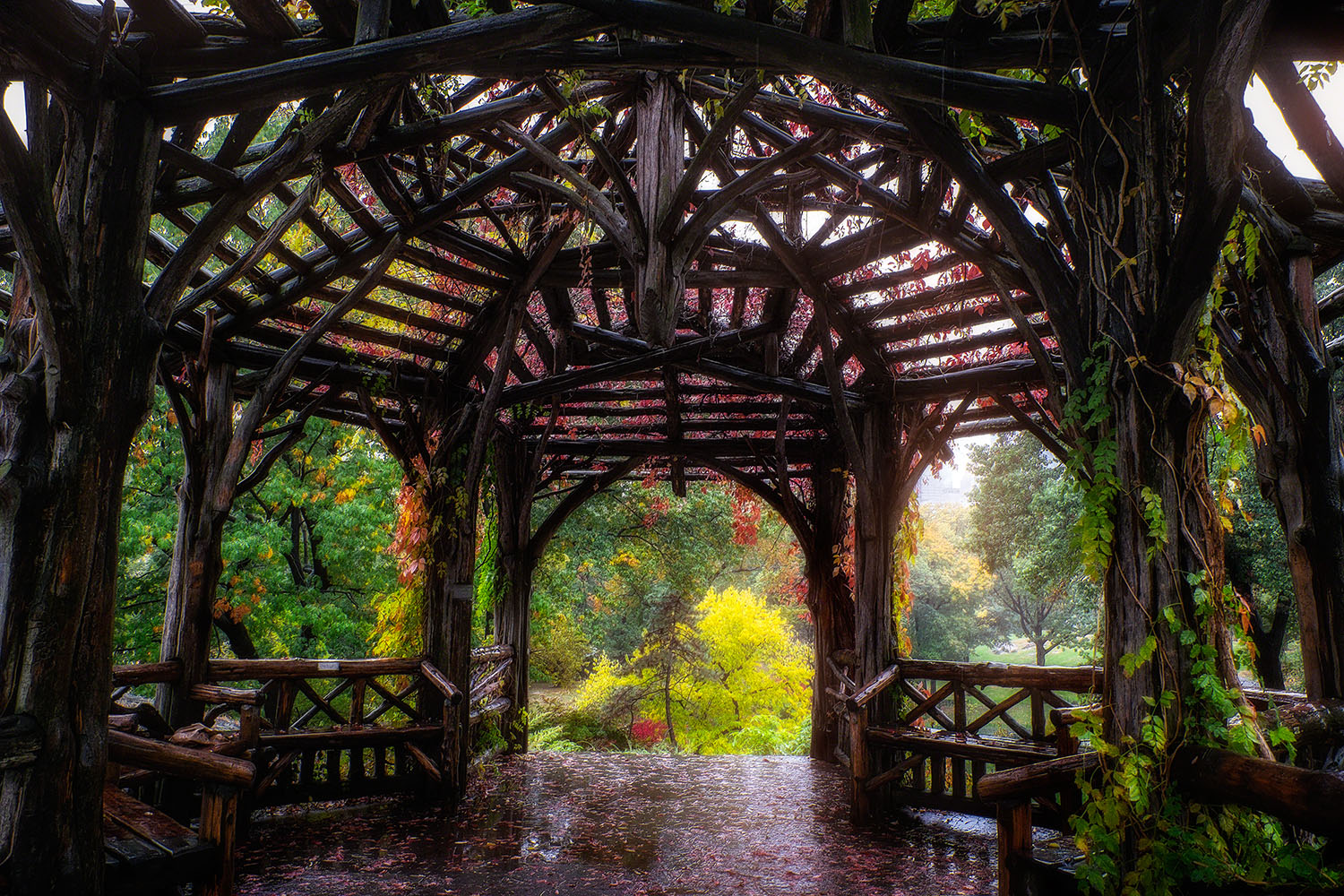 Fort Tryon Park, New York
Fujifilm X-T1
16-55mm lens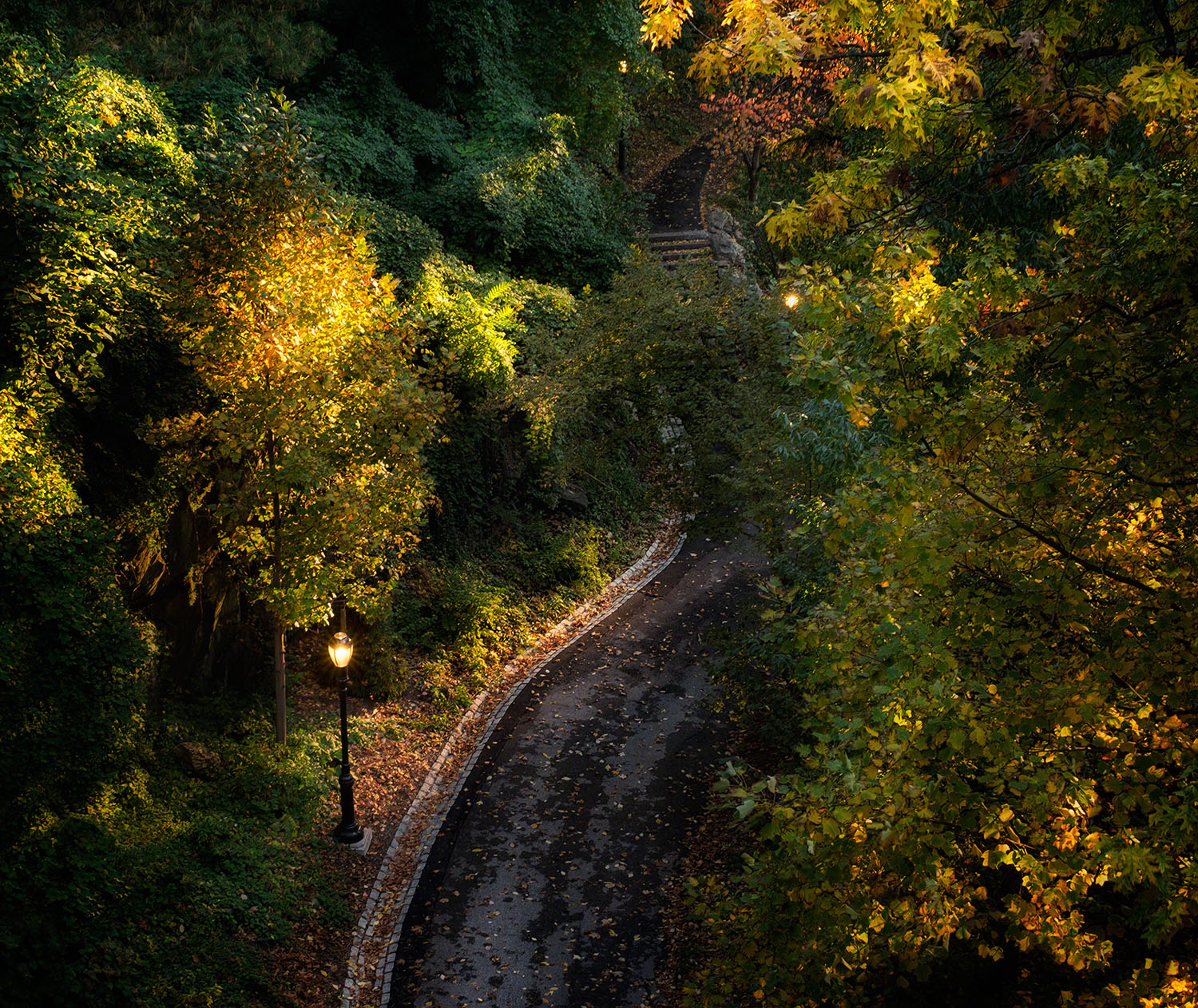 LET ME WRAP UP WITH THIS: Processing photos is a very personal journey and experience. Every technique, software, plugin, whatever – is going to give you a particular result. Not all of them are going please you, suit your style, taste, desires… and even those things will change as you do. So when I say I like something… it doesn't mean you will. And vice versa. For me, my favorite tools (cameras included) are ones that give ME ideas, that encourage me to explore, think new thoughts, create surprising and delightful results – that move me in some way according to MY taste, desires and what's stirring on the inside. There are softwares out there that everyone apparently love… but simply don't work for me, because they just don't see the way I do. But that's great! It means there's something out there for everyone.
I encourage you to approach YOUR processing in a similar way… it's a fun and delightful way to explore!