Crumpler 5 Million Dollar Home Camera Bag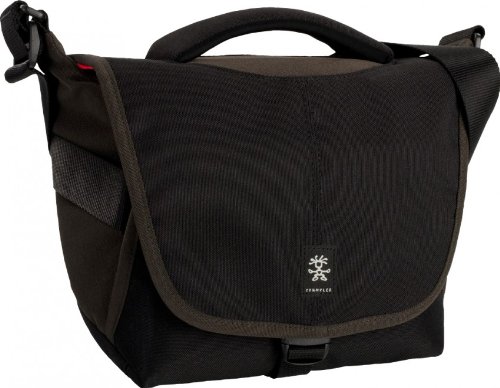 When I first switched to mirrorless cameras, I wondered what I was going to carry around the streets of Paris and other European cities. Definitely NOT a backpack! But what would be comfortable, functional, low profile, and urban enough to carry all day, whilst walking 10-15 miles a day?
Enter The Crumpler, made in Australia. Valerie Jardin told me about the brand… it's now one of my faves.
I ordered a 5 Million Dollar Home model (they make up some pretty funny names)… big enough to carry two cameras if I wanted to AND be my purse to boot! It was genius.
The bag is really unassuming, which is super important if you're going to walk around with thousands of dollars of camera gear and not have it scream "I'm full of expensive gear! Take me, I'm yours!". And the functionality just went on and on, making it a delight to take with me every day.
One thing that surprised me: the strap. It's magic. It's just a big, wide, sturdy canvas strap… no padding, no frills… but was comfortable for 15 hours a day, no matter how much I stuffed into the thing. I have no idea how it pulled that off; it amazes me still. I normally can't do messenger-style bags for any length of time without neck and shoulder pain, but can with this one.
I've never really had a city camera bag this worked well before, but now I'm a total fangirl!
Here's quick rundown of the simple features of my Crumpler that really float my boat. We did this from the Luxembourg Gardens in Paris, France.