Amazon Link: check price
Right off the bat, know this:
All of my product pages are meant to reflect my own personal experience with my gear. I use everything I've listed!  I've chosen each piece based upon how they float my boat and make my work, art, travel, comfort and mobility possible. As such, my comments are completely my own opinion. So don't cry if I'm not objectively droning about this feature vs. that feature and why point-decimal-some-number is going to make a difference in your life. It probably won't anyway and there are plenty of people who WILL share that data with you. You might enjoy their reviews. Fair warning. What I WILL share is my thought process in choosing my gear, what it does for me, what I love about it… and if there's something not love, I'll share that too.
The links I provide to check prices and purchase on Amazon are affiliate links. What that means is that should you choose to buy said gear, I'll receive a bit 'o change from that sale. It doesn't cost you any more. You're NOT under any obligation to purchase whatsoever. Nada. None. I just like to be all transparent about stuff like that. Now let's get on with the show…
Crumpler 5 Million Dollar Home Camera Bag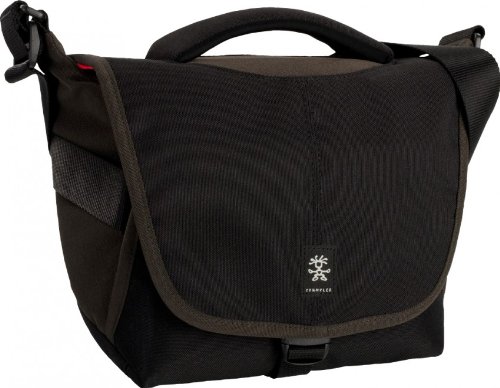 Before my recent trip to France, I wondered what I was going to carry around the streets of Paris with my new mirrorless cameras. Definitely NOT a backpack! But what would be comfortable, functional, low profile, and urban enough to carry all day, whilst walking 10-15 miles a day?
Enter The Crumpler, made in Australia. Valerie Jardin told me about the brand… it's one of her faves.
I ordered a 5 Million Dollar Home model (they make up some pretty funny names)… big enough to carry two cameras if I wanted to AND be my purse to boot! It was genius.
The bag is really unassuming, which is super important if you're going to walk around with thousands of dollars of camera gear and not have it scream "I'm full of expensive gear! Take me, I'm yours!". And the functionality just went on and on, making it a delight to take with me every day.
One thing that surprised me: the strap. It's magic. It's just a big, wide, sturdy canvas strap… no padding, no frills… but was comfortable for 15 hours a day, no matter how much I stuffed into the thing. I have no idea how it pulled that off; it amazes me still. I normally can't do messenger-style bags for any length of time without neck and shoulder pain, but can with this one.
I've never really had a city camera bag this worked well before, but now I'm a total fangirl!
Here's a top 10 list of my favorite travel tips from my trip to France, Crumpler included!
Amazon: Check price.