When it comes to my photos, I'm dang picky. I host my photos on SmugMug because my images look more gorgeous there than they do ANYWHERE else, period. But it goes way deeper than that.
---
After you read this, if you end up wanting to give SmugMug a twirl yourself – then you can sign up over at SmugMug and save 20% off ANY of their packages. I personally have a pro account with all the bells and whistles, but basic plans start at $5/month and go on up to the pro level, depending on what you need. Flexibility and options. Don't get me started on how much I love those!

---
My 3 Favorite Things About Smugmug
Beauty, flexibility and ease of use. BAM.
Also the mobile interface. Did I mention that? Wait. Now that's 4 things.
Beauty.
OK, I mean a couple of things here. It's partly about how my photos look, all big and gorgeous. (videos too – those look more amazing than they do on my computer, which is kind of weird.) But I also mean;
The beautiful interface – whether you customize it or use it outta the box.
The beautiful way it functions behind the scenes.
Here, let me show you. First, my site. Click this link for a gander at my photos. See that? Yep, SmugMug. Customized to work hand-in-hand with the rest of my site.
But say you're not web savvy or just don't need to match your photo site to anything but itself. No worries. Here are just a few of the many templates, already made for ya, ready to use: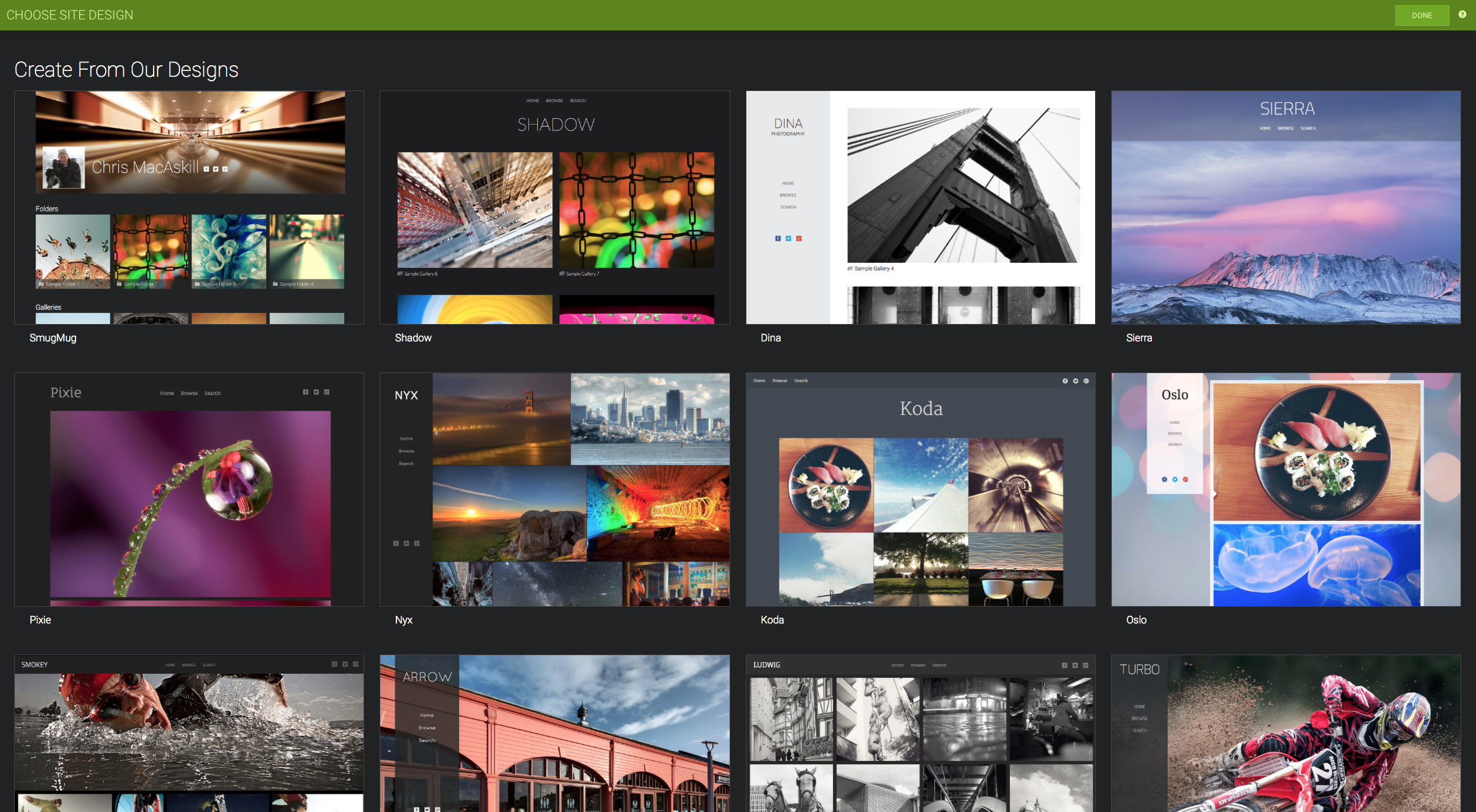 Behind the scenes…
It's as elegant backstage as it is in front of the audience.  I love that! The old SmugMug was pretty on the outside, rather difficult behind the scenes. Kind of like a temperamental actress.
To customize, add or delete fields, you just drag 'em around. The backend interface looks like this: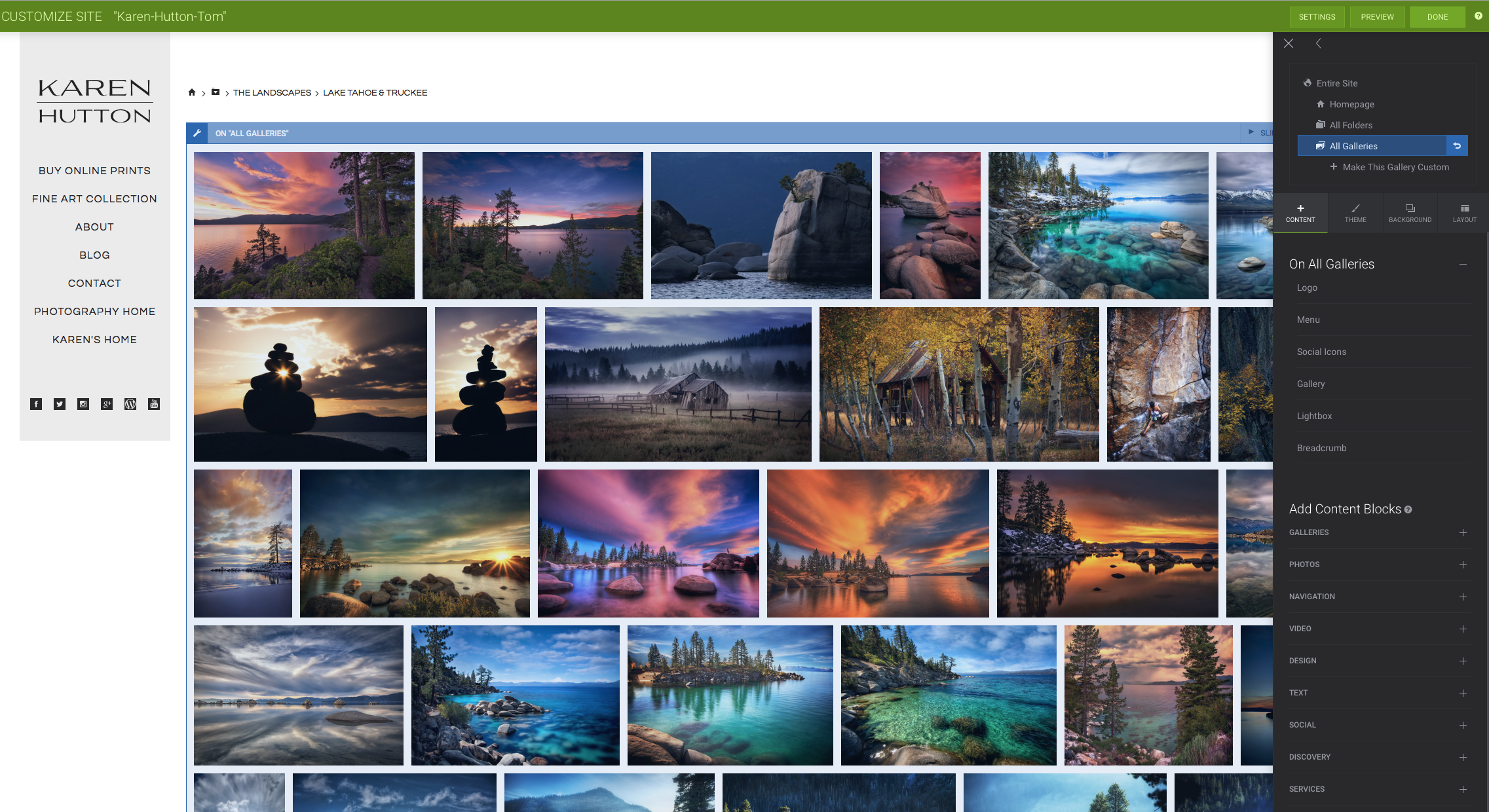 To organize, re-order, name or tag photos, you do it in a nice clean interface like this (where you just drag and drop photos).

Flexibility
It's incredible how many option there are to make your photo site uniquely your own. I mean, the templates are only guidelines. You can add fields, move them around, change backgrounds, on and on.. all without knowing code or scripting. Don't like what you just did? Poof! Change it back.
Ease of Use
I suppose it's obvious by now that the whole thing is easy to use. I make tweaks on my site all the time – and believe me, I ain't not web designer!
Mobile Interface
The SmugMug app is a thing of beauty. If mobile is your thing, check it out. It's scalable to any device – and you can even upload new photos to your photo site before you get home. Gotta love a photo site that impresses even on your phone: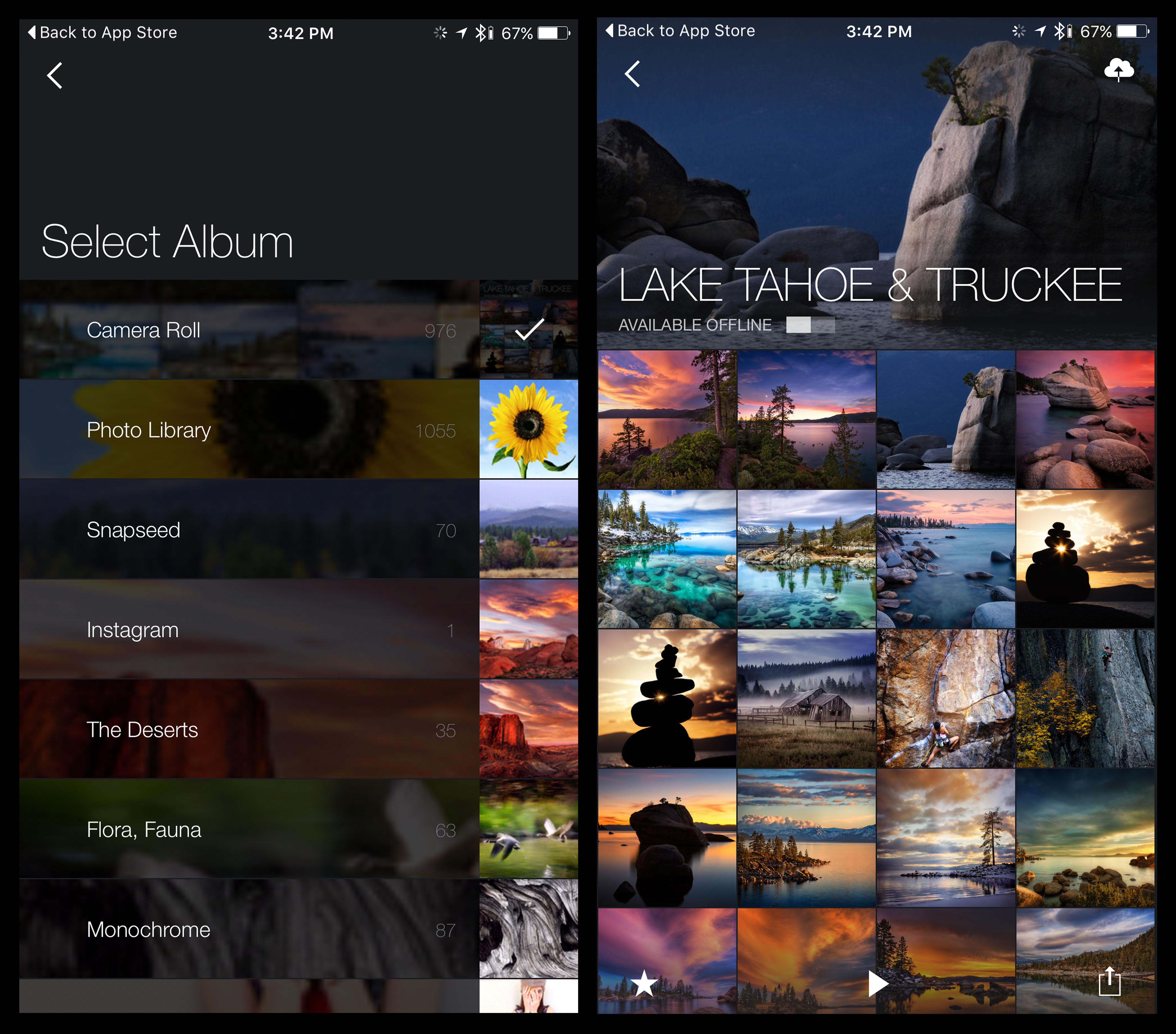 ---
Try SmugMug free for 14 days FREE and save 20% on any new account!
---
Just Show/Share Photos: Or Make Money
With a basic plan, you can put your photos into a nice portfolio online and have them looking lovely in no time flat. It's an effective, no-frills approach. Of course, there are other plans with other options, so you can dial yours in to exactly what you need. For instance…
Maybe you have Christmas photos you want to share with family all over the world. Done. Let everyone download and/or print the ones they want.
Or maybe you're a softball league mom who takes really good pictures at all the games. You could upload the images with a price markup, then email everyone with a link to the gallery and let them print the ones they want while you make at little cash on the side.
With a SmugMug pro plan, you can set up a full-on online photo business:
You can charge for digital downloads (licensing) of your photos… and set different prices for personal and professional use.
You can set your own pricing for prints, choose the sizes and which print materials you want to offer.
You can create coupons for sales and offerings.
You can sell merchandise if you want. Mugs, anyone?
If you're a wedding, event, commercial or portrait photographer… you can set up any number password protected galleries for your clients.
SmugMug can be both your portfolio site and storefront… so use your imagination.
You get the idea!
Getting Help
If you need help along the way, the built-in help is amazing. I've used it ALOT… along with the great how-to videos SmugMug has for just about everything.
But then… sometimes I need a bit more than that. That's when I reach out to a real person. There ARE real people! And they've always been able to help me with any question I've ever had. Trust me, I've had a bunch!
How About the Customer Experience?
OK, so it's great that I'm happy about MY experience with SmugMug. What about my customers? Well… I can tell you that to date, everyone's raved about the experience and ease of use when purchasing a print.
It starts with a clean, simple interface and Buy button;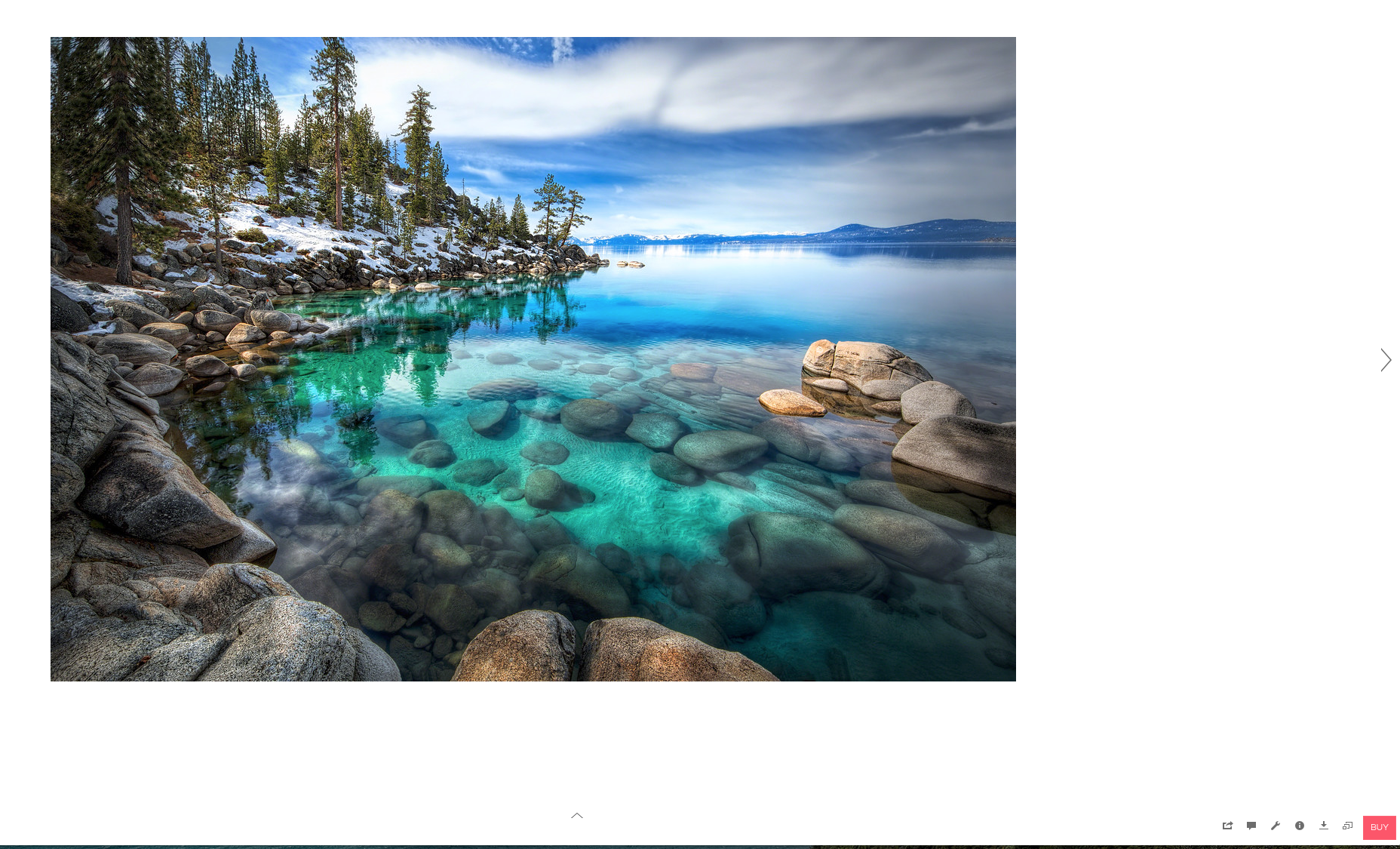 If you choose all the available merchandise options for your store, they'll all appear at the next window: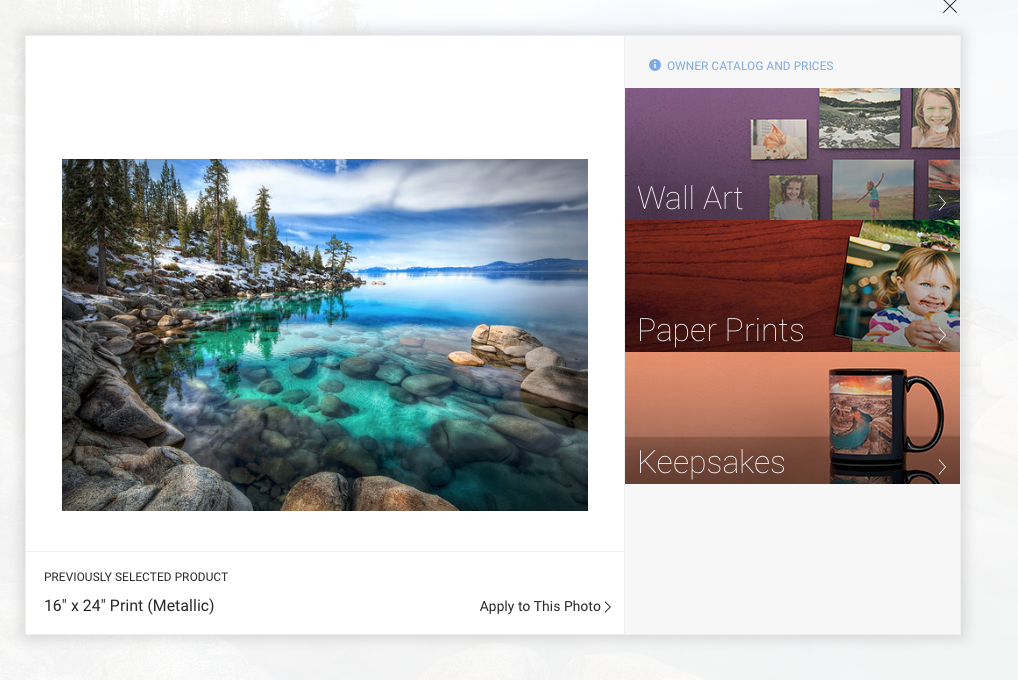 I've chosen to only sell prints, so my store appears this way: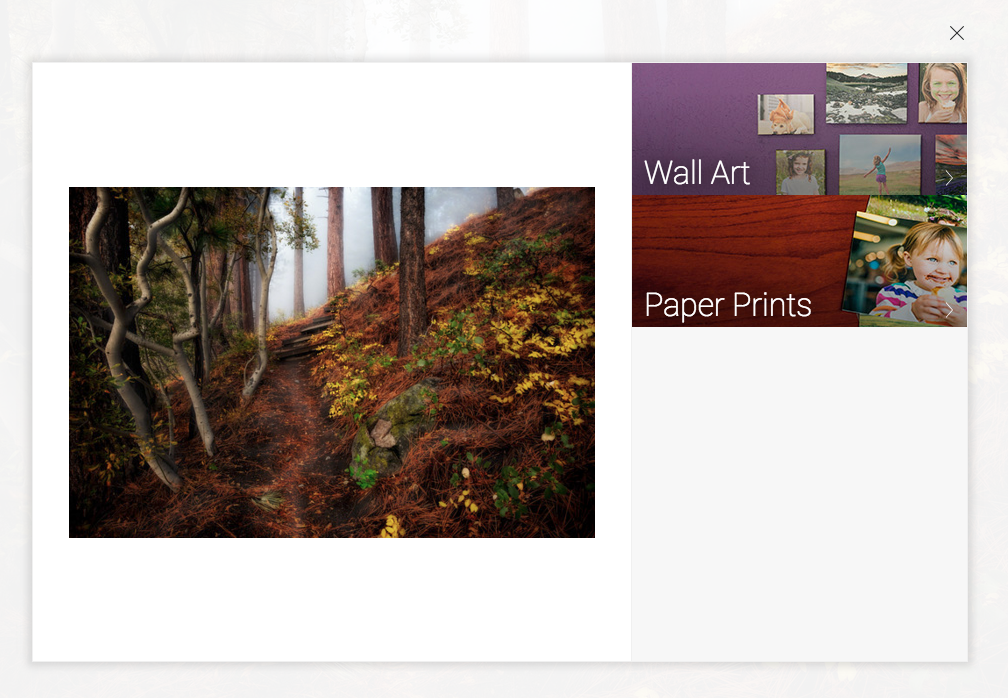 Once a customer chooses which print material they want, they'll see the options and prices you offer. They'll then be able to zip on and complete the checkout process: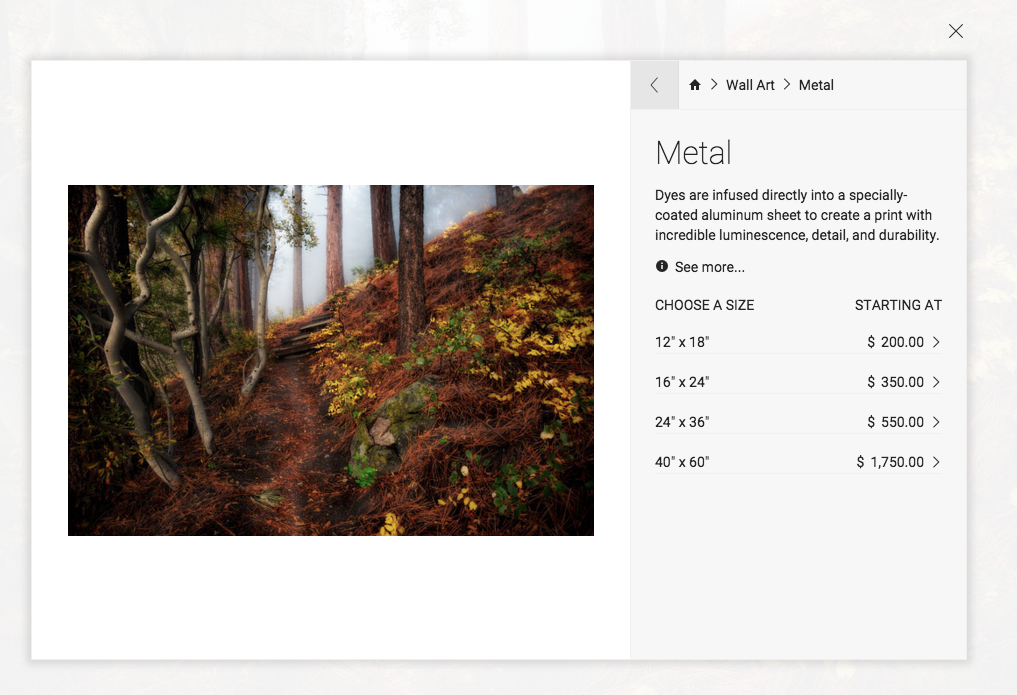 To Summarize:
So there you have it. For the online print portion of my photography business, SmugMug is the best option for me.
But I'll take it one step further: I work with designers and collectors who also purchase larger, higher end custom prints. These are not fulfilled online, but through custom artisan partners. Yet I still depend upon SmugMug to show the images. Why? Because like I said, there's nowhere else that shows them off in all their glory quite like SmugMug does.
Guess you could say I'm a happy customer!

PS… I also love the company itself. It's family-owned, family-run… they're just good, good people. Awhile back, I did an episode of "The Chat" with founder Chris MacAskill… it was one of the most fun, enlightening and interesting visits I've had! Check it out…