The Peak Design Everyday Backpack  (co-created with Trey Ratcliff) may not be for everyone. I really wasn't sure it would be for me… until I gave it an honest go for a few months. I tried it during a HUGE winter here in the Sierra Nevada mountains of California… and during a trip to France for my "The Artist's Voice" Photography Retreat that I lead there.
Here's me at the beginning of said record-breaking winter. (I now know it was only the beginning!)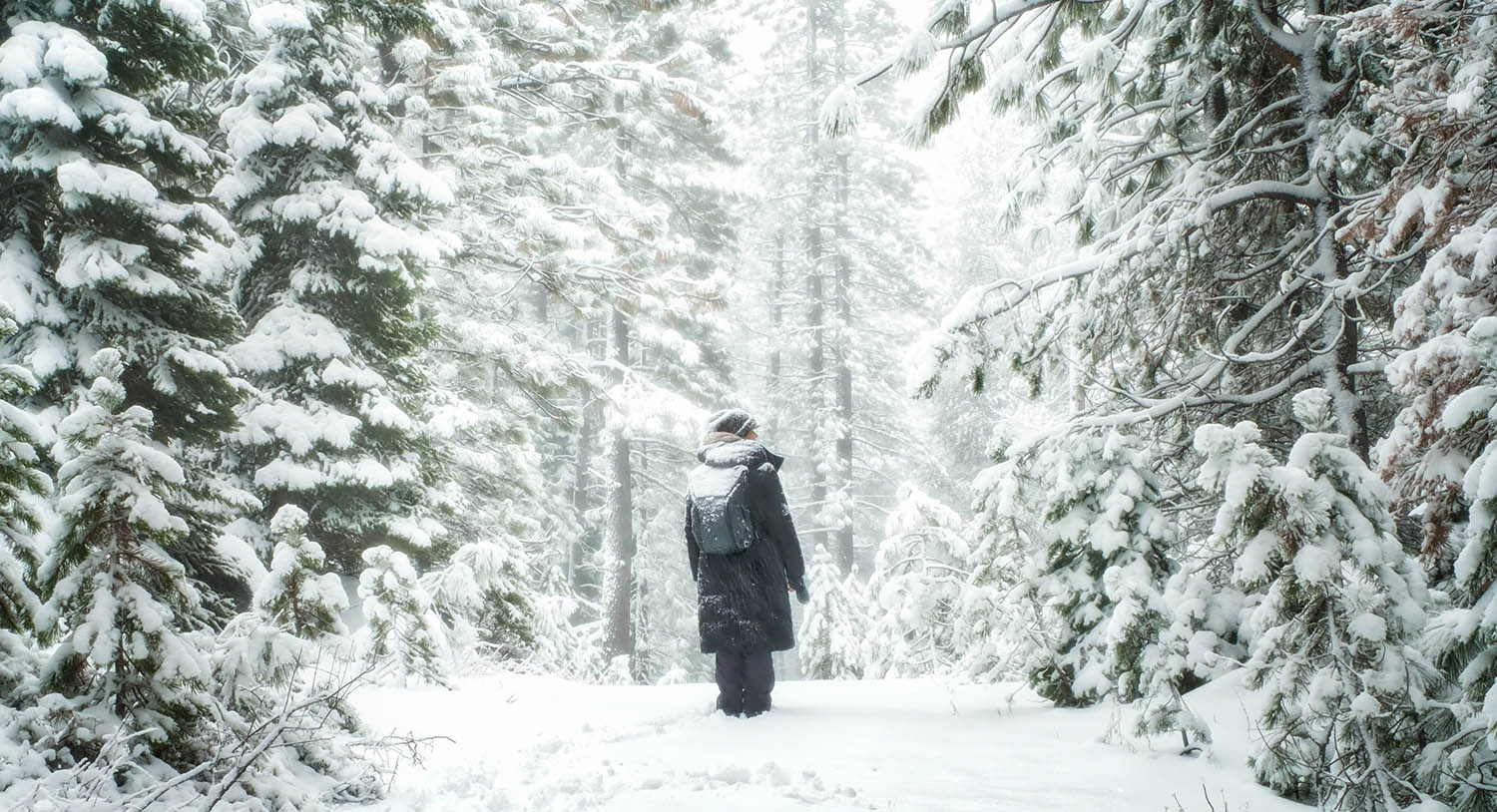 When I started using my Peak backpack, I had a very specific set of physical issues that I was trying to solve. Consequently, I knew precisely what job I needed my camera backpack to do. So I based my entire point of view in the first video (below) upon that.
Now? Let's just say that I don't plan on giving it up anytime soon! Here's what it looks like, photo courtesy of Peak Designs:
Video: Review & Impressions
These are my impressions after giving the backpack time in both landscape and urban environments. It's fairly detailed – and I included both the stuff I love (which were most things) AND the things I wish were different (there were a few!).
In case you don't want to watch the whole thing… here's where stuff happens:
Intro: beginning
Initial concerns: 00:24
The Outside: 1:30
The Side Pockets: 2:28
Under The Hood: 4:38
What About Purse Stuff?: 5:17
The Tripod Dilemma: 6:49
That Genius Pass-Through Band thing: 7:47
The Waistband; and my wish: 8:37
The Fit: 9:56
How to Access the Side Pockets without Taking the Pack off: 11:18
I Wish… : 12:02
All In All: 13:35
On with the show!
Video: What's IN the bag?
I don't know about you, but the next thing I always want to know is what the heck people carry INSIDE their bag! One of these days, I'll make one of these videos for landscape photography. But see, I bring my 20L Everyday Backpack when I travel too. Like… when I visit Fontainebleu Palace outside of Paris!
This one's pretty short (3.5 min) – so no links. But I go through the stuff I typical carry when I travel, like on this particular day when I'm riding around Napoleon's former home on a bicycle!
CUT TO NOW: I loved this bag so much during my testing, that it is now my backpack of choice; and I'm partnering with Peak Design. I actually created this page and recorded these two videos before deciding to go there. But after putting the bag through many tests and paces, I'm stoked enough to become part of the team!
Now that I am, should you decide to purchase one (or anything on the site), by all means use this link to do it!. It'll give YOU 10% off orders over $19.94 USD and I'll receive a bit of change. Bundles are not included in this offer (they're already discounted), nor are items already on sale. I think that's fair, so I'm game!