Right off the bat, know this:
All of my product pages are meant to reflect my own personal experience with my gear. I use everything I've listed!  I've chosen each piece based upon how they float my boat and make my work, art, travel, comfort and mobility possible. As such, my comments are completely my own opinion. So don't cry if I'm not objectively droning about this feature vs. that feature and why point-decimal-some-number is going to make a difference in your life. It probably won't anyway and there are plenty of people who WILL share that data with you. You might enjoy their reviews. Fair warning. What I WILL share is my thought process in choosing my gear, what it does for me, what I love about it… and if there's something not love, I'll share that too.
Really Right Stuff TQC-14 Tripod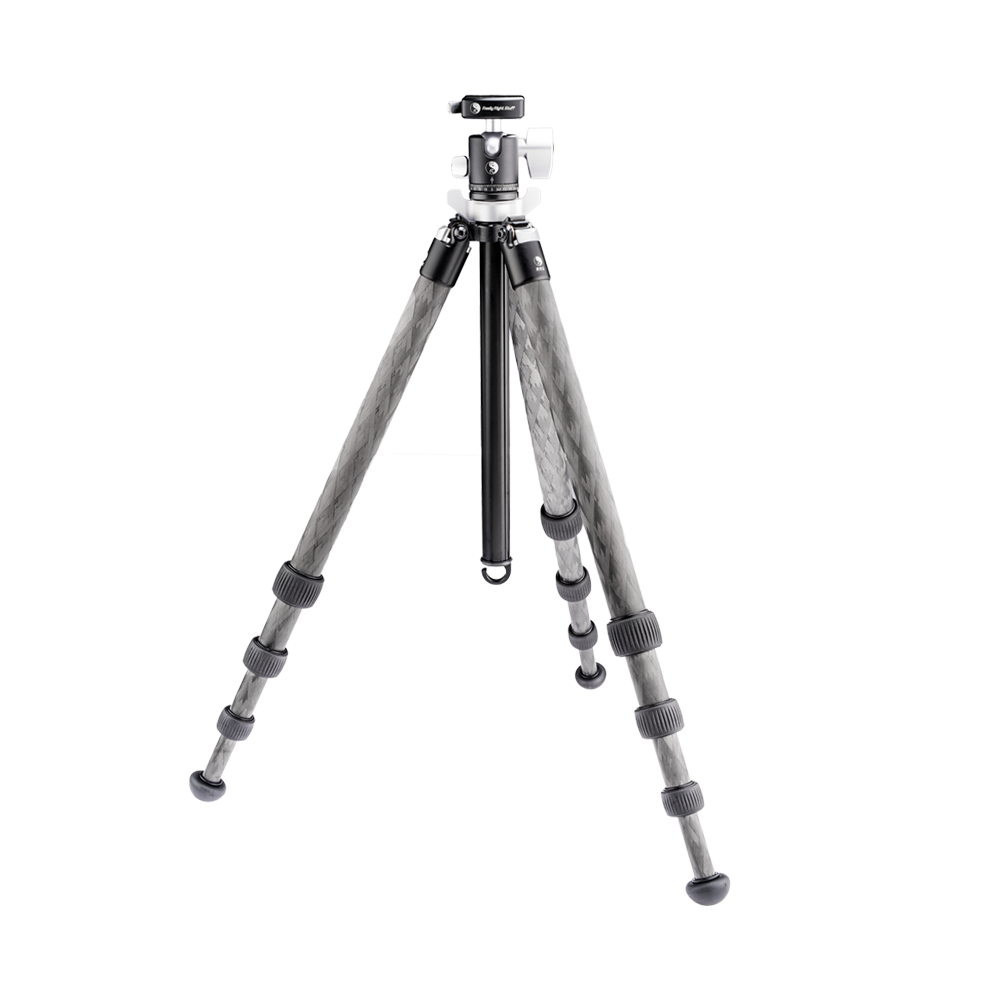 I originally got this to be my travel tripod. It folds up in my carry-on nicely and is lighter than my original TQC-14 tripod. Now that I'm using mirrorless gear, it's now pretty much my full-time tripod, along with the BH-40 ballhead.
You can click here to read all the specs and see pricing, but here are some of my fave things about this set of sticks. (that's photographer talk for "tripod." heh.)
It's carbon-fiber, thus weighs less than it looks like it would.
It folds up into a short little bundle for carry-on or easy backpack use
It's ridiculously strong and steady, no matter the conditions.
The twist-grip leg extension locks are ergonomic magic on my hands
The rubber feet grip on EVERYTHING. For anything they won't grip, there are spikes you can use. I haven't needed spikes where I live, BTW.
It's not fussy and just works all the time. I'm not mechanically inclined, so tripods that do tricks like trained poodles don't work for me. I don't need to turn mine inside out and upside down… I just need it to be rock solid, work all the time, quick and simple. While I'm clinging to a rock, if necessary. This does that.
Everything swings and moves smoothly.
That's about it. Really Right Stuff just works. You might think it's a bit pricey. But for me, it's seriously the only tripod I'll ever need. From the day I brought it home, it's been worth every penny.
You can check out all the specs and price here. 
And nope, I'm not an affiliate. Just a fan. 😀