Praise

Very powerful presentation, keep the light, and keep telling the stories, you have a wonderful voice.

Excellent Karen, congratulations.


Thanks Karen! Very well done talk. I thoroughly enjoyed your perspective.

Thank you for sharing your life and photography. Though not a photographer, what you shared applies to any art and I can apply it to mine. It's also a wonderful way to live a life. Thanks for opening the gateway for all of us. Namaste.


Well done, very much enjoyed. Your work has inspired me!

Just watched this tonight, and one viewing simply wasn't enough … Better watch it again tomorrow!

I could watch you speak for hours.

Thank you  for a very inspiring talk. So true. For those of you that haven't seen the show yet take the time and watch it, very well spent time, you will look at things differently after this! Thank you again! Loved it

Your Google talk still remains top for me…it was like you sharing the soul of a photographer.

Such an inspiring insightful talk by Karen Hutton. Love her fire and fantastic photography!

Wow, Karen Hutton on Signature is such a kick in the ass and palm slap to the forehead! Photography, writing, voice, motion graphic video, creative spark … Action. Great talk on art and life. Thanks for doing this.

I brought Karen in to speak to my professional speakers group. Topic: using powerful visual images as a part of our speaking businesses and careers. I'd seen Karen's photography before, so I already knew that her images themselves would be powerful. And many in our group are motivational and inspirations national speakers, so I knew that her subject would be of great use to them. What I didn't anticipate was seeing an entirely new perspective of how I could use visual images in my topic (personal finance) to really draw people's interest and emotions in. The lens through which I'm refining my speeches now has been shifted significantly! Of the dozens of speakers that have addressed our group, Karen was definitely one of the most unique and impactful!
www.thefinancegym.com… Sacramento, CA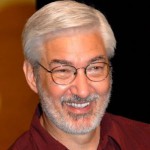 Google was 100% WISE for snaring sweet (and über smart) Karen Hutton to speak at the palace! That's what I call a real "no brainer," indeed!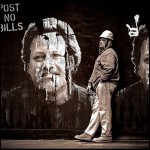 One of the bestest, most amazing people anywhere! You know what's even better than Karen on video? Karen live. Her energy and joy transforms everything in it's path. (I saw an elephant seal fart glitter when we were together … I swear.)

Love your sunset pics. It's like the sun paints the sky…before it says good night.

WOW. I am lost for words with all this beauty. Amazing and beautiful photography.

I am astounded by the beauty of this picture…perfect!!! No changes at all. Great photographer!!

Thank you for another wonderful image. If anything was to inspire me to pick up a real camera again, it would be the photographs I see here. There's such a breadth and variety of vision that I almost don't know where to look next. Thank you and thank you again

Karen you are sensational. Thank you for your thoughtfulness to sharing your visions with us. This shot is very uniquely you … and awesome. You shine.



Love your work. They are timeless.