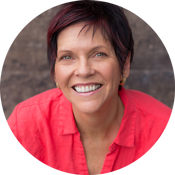 Get my Postcards From an Artist & never miss another photography tip/trick, photo or inspirational thought!
I've got some goodies for you too! They'll come right to your inbox. Hop on board and get:
---
FREE STOCK PHOTOS! I know, it's crazy!!  I'm giving away some of my favorite images FREE for you to use in your social media and blog posts. It's my gift to you, for trusting me to be a part of your world.

---
IF YOU'RE A FAN... I will also give you my eBook: "I/We: Scenes From The Big Picture".
---
IF YOU'RE A PHOTOGRAPHER (or digital artist, designer, scapbooker): then as my thanks to YOU, please enjoy a free sample pack to test the ware in our store: The Inspirarium. We call it "Free as a Bird" because, well… it's free!
---
LOVE MY PHOTOGRAPHY SITE? You can have one too!
In fact, get 20% off a new SmugMug annual account, PLUS a no-obligation, awesome 14-day free trial when you sign up with the link I will send you.
---
CURIOUS TO KNOW WHAT GEAR I USE?
Check out my Gear Page for the all the latest on my preferred gear!
---