IMAGINE…
spending 4 days in the French Riviera, France with me…
in the gorgeous month of May…
being treated to gourmet home-cooked meals, delicious wines and photo opps galore…
experiencing the land, the people and the food of the South of France…
learning to find your photographic "voice"…
WHILE STAYING AT JULIA CHILD'S HOUSE!! (known at "La Pitchoune", or La Peetch, for short.)
---
As many of you know, I haven't jumped into teaching photo workshops & such – though I get asked all the time when I'm going to start. You see, all along I've had different ideas about what I wanted this part of my life to look like. After all, I've taught everything I've ever done over 40 years and was enjoying a little break. Plus, I was willing to wait for the right time and opportunity.
Well, it's finally here!

[Retreat = "A quiet or secluded place in which one can rest & relax.]
Indeed, you will be able to rest and relax in one of the most beautiful places in the world: Provence, in the South of France. But the best photography happens while you're savoring life and we plan to do just that!
This adventure is all about releasing your "Artist's Voice" as a photographer, in a land where people know that art comes from a life well-lived. And that a well-lived life is an art unto itself!
Imagine days beginning a delicious breakfast and coffee by the pool, visiting with a small group of like-minded artists like yourself. We might hop in the car for a short drive to a local farm that grows its own food, photograph, frolic, then move on to lunch at a local bistro.
We'll stroll through Grasse – the perfume capital of the world – exploring old world charm through our lenses.

Dinner back at La Peetch will be a treat! So will relaxing over a glass of wine as we watch the sun set in our little slice of heaven above the French Riviera. The cool thing? With such a small group, wish lists factor BIG into our final itinerary!

Nourished by home-cooked meals, in a safe place to try out new ideas,  experience the sights, sounds and smells of local life in the French countryside. Sinking into a quieter place and rhythm is when our Muse speaks the loudest… and our "Artist's Voice" effortlessly emerges. We'll turn your muse loose amidst the inspiration of local French culture at its best!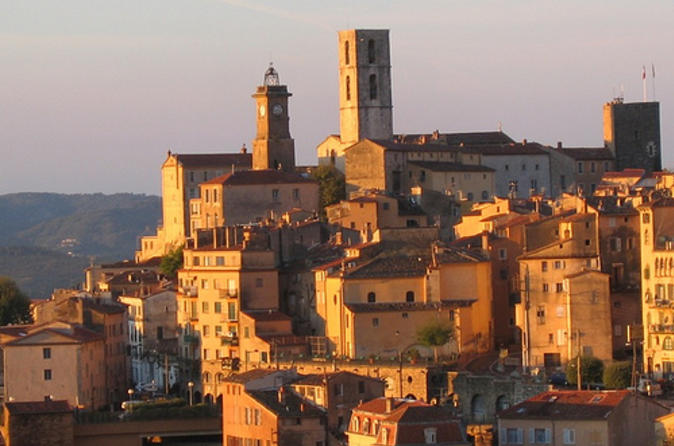 Photo Credit: Lonely Planet
---
Full accommodation + retreat includes:
4 days & nights at La Pitchoune, Julia Child's home in Chateuneuf; 10 minutes from Grasse, 30 minutes from Cannes in Provence. (Note: accommodations at La Peetch are shared rooms and for retreat participants only. If you are traveling with a partner, we'll have a list of hotel recommendations in nearby Grasse for you.)
Instruction in a small group setting with Karen Hutton (photography) and Makenna Johnston (cooking, business), exploring local French culture and learning to tell the story of your experience visually and with emotion. 
Daily photo walks with time to rest, relax by the pool, visit, ask questions and photograph on your own. 
Two meals daily, prepared by Chef Makenna. We will also dine locally in Grasse, for a local culinary experience of regional fare. Delicious food, yummy wines!

We'll add some basic food photography to the mix as well; photographing our privately prepared gourmet repast. 
Tuition-only includes the retreat activities, MINUS accommodations.
NOTE: If you are not staying at La Pitchoune; you'll need to make your own lodging arrangements. We'll provide a list of hotels!
This retreat is designed for all levels; the only requirement is that you have a working knowledge of the camera you bring. Mobile phone cameras are welcome! It's not about the gear… it's about the vision.
Getting there: Closest international airport: Nice. Then rent a car and come on up the hill.

One Time Only: As the first "Artist's Voice" retreat, I'm doing it for a BIG discount:
$3000 with accommodation at La Pitchoune (6 spots available)
$2800 without accommodation (stay at a hotel in nearby Grasse)
In the future, these retreats will begin at $4999!
But here's the deal…
If you sign up and pay in full by March 20, you get: 
$150 off the price.

Final cost: $2850 with accommodation: $2650 without.
NOTE: Cost does not include airfare.  
This is an EARLY BIRD rate! This discount is ONLY available for signups paid in full by March 20, 2016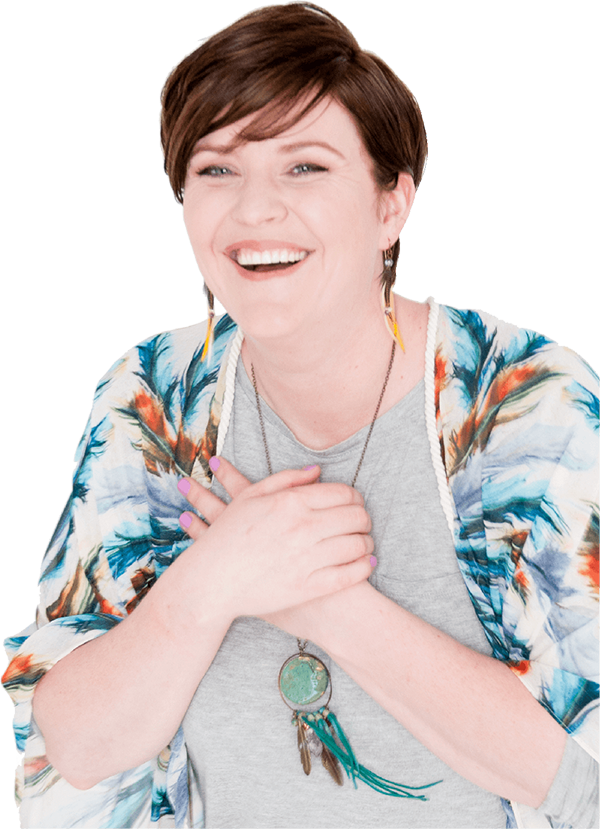 Makenna Johnston is a visionary leader, business strategist, chef… and oh yes, the new owner of La Pitchoune! That last bit has turned heads all over the place. Boston Magazine did a feature piece on her… so did Today.com, Eater.com, NYTimes.com and Vogue.com!
I know Makenna as a sheer force of nature. She is a true polymath; with brilliant expertise in multiple areas. One of the reasons I wanted her in on this is to include her unique view of the world and What's Possible. Well, that and her incredible way with food. (Her creations will make you melt!).
With Makenna in the mix, you'll not only expand your photographic "voice" and storytelling abilities; you'll get new ideas on what the heck you can DO with those skills!
Besides, Makenna is hella fun to have around. 😉
Here's her vision for La Pitchoune. It's unique: just like the woman who owns it!

The unforgettable Julia Child was the author of "Mastering the Art of French Cooking", host of her own TV show in the 80's, mover and shaker extraordinaire.  Read about her here: Julia Child.
Or watch the movie "Julie and Julia" starring Meryl Streep and Amy Adams.
One of my favorite things about Julia Child? Her sense of humor: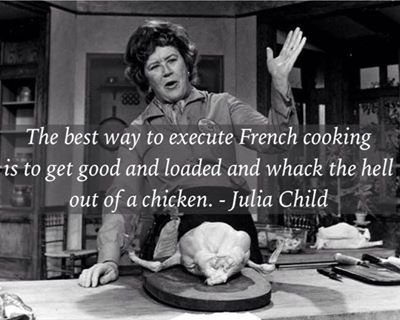 ---
---
Mak & Me on MGAPXL!
Makenna and I recently did a special presentation about "Finding Your Voice" and a whole lot more with Ollie Dale on the MGAPXL show, sponsored by The Arcanum.
Want to get a feel for us? Well, here you go!

---
---


Note: I did not take any of these images. Regrettably, I do not know who did, or I'd provide proper credit. THANK YOU, whomever you are!
Double note: We'll be creating our OWN stellar images of these places AND MORE!
---