"It's story time."
That's the vibe you want in your voiceover. A little bit of magic and wonder, without being precious or cloying. Breezy and off-the-cuff, intimate, or dramatic: your pick. I do them all.
If that sounds like what you're looking for, I'm that voice.
Have a listen, then get in touch.
I am proudly represented by In Both Ears.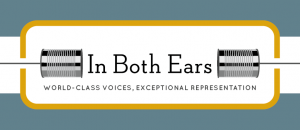 ---

"With Karen, I made a mistake.  I mistakenly thought that she would -only- bring an amazing voice to the project.  What I did not realize is that she completely invented a character, a background, and a fantasy well beyond anything I had ever envisioned. It gave the whole performance an x-factor that was wonderfully unexpected and made the project so special. Karen is awesome-sauce!"
— Trey Ratcliff, owner of Stuck in Customs, creator of The Arcanum

"In a sea of good talent, Karen Hutton is a true gem. She not only has one of those million dollar voices, she is as versatile as they come, quick to nail the read and is fanatical about turning projects around quickly. I wish I had ten more just like Karen."
— Art Morrison, Creative Director, San Francisco, CA

"It's the goose bumps. They never lie. You have a voice that men would like to hear and woman wish they had. Just a very small touch of ... sultry. That's it. It's on the edge of hot. Every word, it seems - is spoken without effort."
— Neil Kearney, President Adcom One

"Your generous mix of quality, energy, and professional style has made working with you like a cool breeze on a sunny afternoon."
— Forrest Swilling