I'm still in New Zealand as I write this. And y'know, for all the epic landscapes and jaw-dropping Lord of The Rings vistas, there are also moments like this one. In Glenorchy, they've got The Boardwalk.  It's a chicken-wired covered, raised pathway that wends its way through their marvelous wetlands. There are black swans in one of the ponds – and when we were there, they had babies.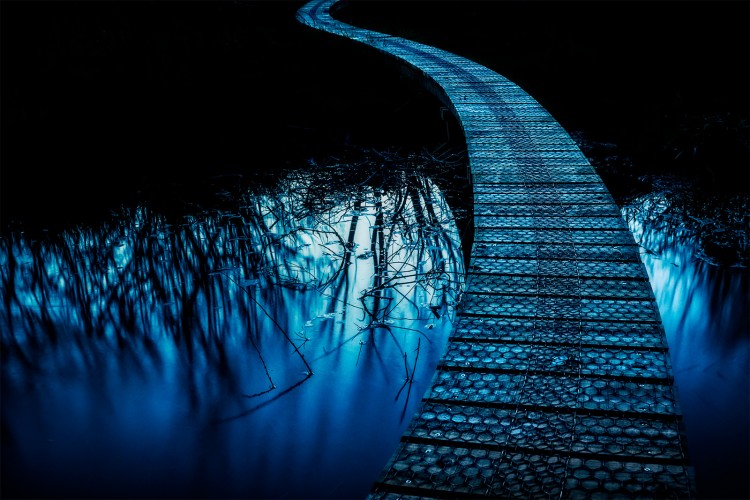 We visited as the sun went down and shot until dark. You wouldn't think this would be an ideal time of day… but the soft light reflections and ghostly shadows made this time of day an absolute wonderland! There's something really appealing about allowing a sense of mystery to haunt an image. A leading question… a suggestion. Never an absolute answer. I love that. That night on the Glenorchy Boardwalk was all of that. Especially once it got really dark!
When it comes to mystery, leaving negative space is really important so you can ask; what's down there? What if I fall? What is that lurking in the darkness. Ah yes, a fine mystery indeed.
Add an enlightened path as a single brushstroke within an infinite gesture… now you've got a mystery of epic proportions.
Just like New Zealand. 🙂
Single frame, shot with a Canon 5DIII and 24-70ii f/2.8.
Processed with Trey's Lightroom Preset "The Dog" and OnOne Software's "Broke Down Desert" Preset by Brian Matiash.
Plus a bunch of my own tweaks 'n tugs in Photoshop CS6.