The Heavenly Light on Lake Wakatipu
Our first couple of days in New Zealand have been rainy, rainy, rainy! Big winds, power outages, trees down – exciting! Trey Ratcliff, Curtis Simmons and Scott Kublin and felt intrepid and eager to get out and start photographing though… so with big smiles positive expectations we jumped in the truck and took to the road. We were not disappointed!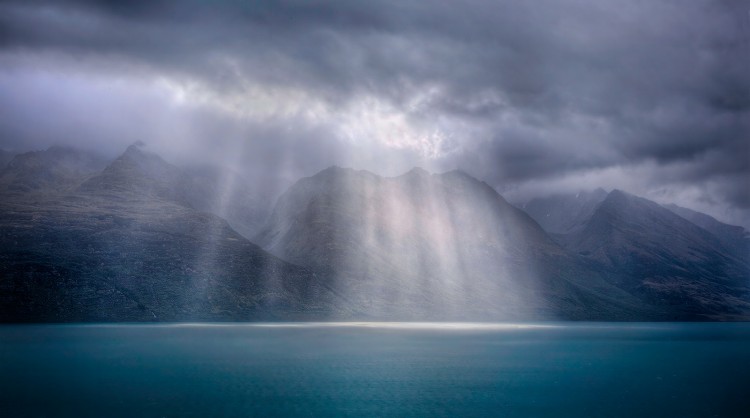 Like a sign from above, the sun shot some heavenly rays to light up The Remarkables and Lake Wakatipu like the biggest, baddest stage on earth right as we approached! It was SOOOOO windy and alot colder than I expected, so we whooped, hollered and shivered as we photographed this amazing moment – which was gone right after, vanishing as quickly as it had appeared. Pure magic!