Some People, Like Forests, Are Deep
Looking Back on The Chat, Episode 1
I loved my visit with Daria Musk on our debut episode of "The Chat with Karen Hutton" ! And I'm super excited to share Part 2 of our Chat on Monday… she sings, just for us!! I'll definitely be posting reminders… you won't want to miss it!
Daria's got a ton of energy; she's a powerhouse. She's super smart – and she's deep. Complex. Full of wonderful textures and interesting light. Kind of like this forest. More than a little magical.
She's also the CEO of her burgeoning empire; she makes the calls, sets up the shows, handles the marketing and social outreach, decides on which projects/engagements/concerts to take, you name it. Beneath it all: she has complete clarity that she was given a gift and  is doing her best to live up to it. She follows her inner guidance and thinks about Light. She prays that standing in her own truth as she does That Thing she does could possibly heal the world in some small way.
I think about this too.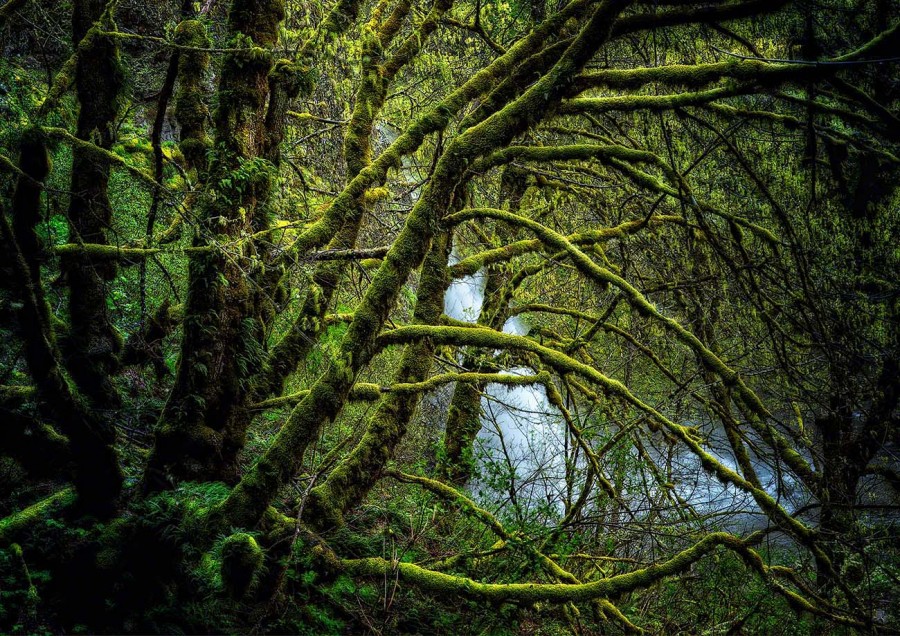 We've thought of ways we could work together; we of two generations who feel, think and relate to "Reality" in such similar ways. We both find it interesting that each of our inner paths have led to such public lives. We have a ton of fun with each other. I think it would be a blast to do something!
She teases me that when I first talked to her about my idea for The Chat way back when – I wanted to do them as 3 minutes quick takes. I"m not sure if I actually said that or not… but she's right that it would NEVER have worked! Lordy, packing it all into 15 minutes is still an exercise in minimalism! I hope that gets easier – and that the editing gets faster. heh.
She wants me to do some headshots for her one of these day. I'd LOVE that! So who knows… one of these days you might see some Khutt meets Lady Daria photo takes.
Life is interesting, delicious and full of surprises.
Just like the deep, deep forest. 😉