Sunsets always make me think of a simple thing my mother used to say ALOT: "My cup runneth over." She was blessed in life and she knew it. Perhaps you have to live through enough in life to really appreciate the depth of that sentiment. Apparently I've crossed that invisible line, because every day now, I truly do feel like my cup runneth right the heck over!
It seems sunsets resonate with a deeply sublime place in lots of other people too, because The Weather Channel is actually dedicating September 19th as "Sunset Day"! More about that in a sec (and the Hangout On Air I that went with it)… but first, just breathe with me: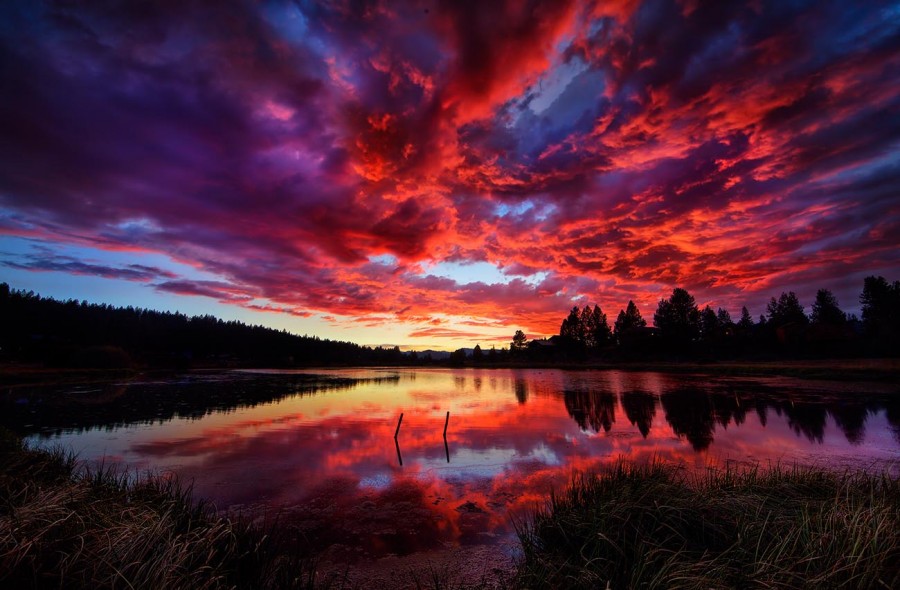 Ahhhh, that's better.
More than any other weather phenomenon, The Weather Channel acknowledges that sunsets capture by far the most attention. So they decided to have a day dedicated to them: September 19, 2013. The hashtag across all social media will be #SunsetDay. Go to Google+, Facebook or wherever on that date or any time thereafter… enter that hashtag and see a eye-popping stream of sunsets from around the world. Some will be taken on that day… some will be from before. But their hope is that social streams the world over will be filled with glorious setting-of-the-sun images from around the globe. 

They wanted to set the stage. They made Google+ their home base for the event on account of the Hangouts On Air (HOA) and event features. You can see the event and all the details of it here.  As for  HOA's, they first did one with their meteorology experts, talking about what makes for a great sunset, meteorologically speaking.
Then they did a photography HOA, which included me, Trey Ratcliff, Thomas Hawk and Nicole S. Young talking about some best practices for taking good sunset pics – both with DSLR's and mobile phones. Plus we answered questions! It was fun! You can watch that from the event page I linked to above… or, for your viewing pleasure, I've got the video right here:
Canon 5D III, 14mm f/2.8 lens
ISO: 100, f/14
Shot on a tripod as part of an auto-bracketed sequence, but I liked this particular single image better than the HDR version, so worked with it all by its little self.