Behind-the-Scenes with Gordon Laing and The Chat
My recent episode of The Chat with Gordon Laing was such fun! If you haven't seen it, check it out here.
The Three Muskateers
Like I said in the video, it took place in Nashville, TN during a Sony media event. We were there to experience the new mirrorless cameras – pre-production. A big honor! We were put up at the Hermitage Hotel, an totally awesome place with the most comfortable bed I've ever slept not nearly long enough in! Yeahhh, it was a week of 3-4 hours per night and NOT because of partying! Long, travel-filled days and early starts, whew!
Gordon, Frederick Van Johnson and me were like the three musketeers: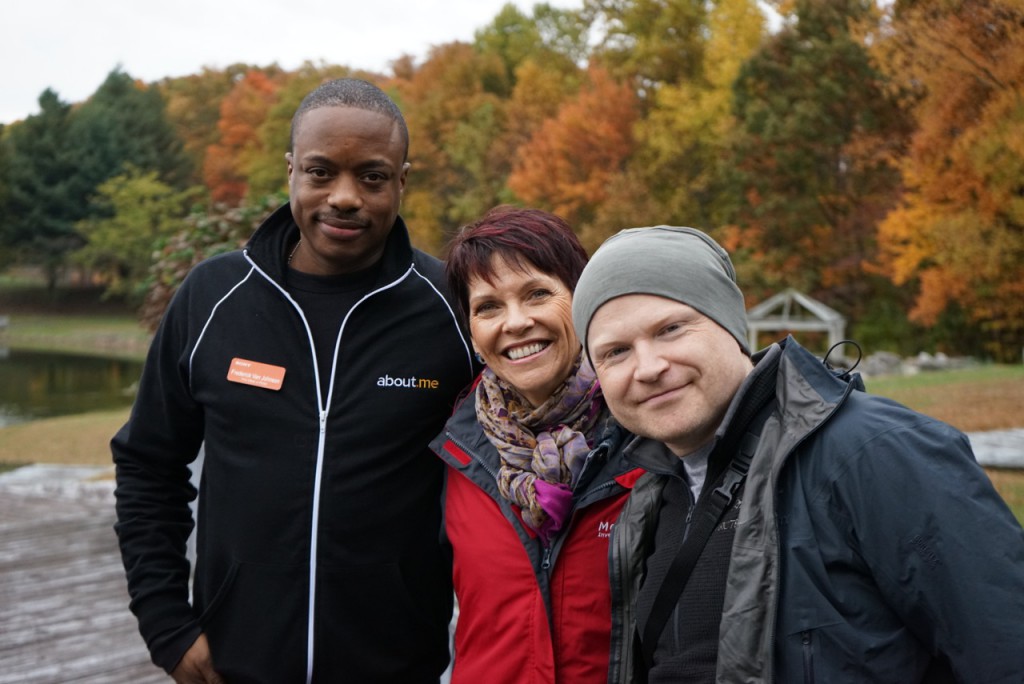 I've been friends with Gordon for a few years now; it was the first time I met Fred. But we took one look at each other and knew we were kindred spirits. Now: BFF's! Look for some surprises coming your way soon. 😉
Scenes from a Horse Farm
Our first day of the Sony junket, we visited Clearview Horse Farm, outside of Nashville. Now, I grew up riding and training horses… but this place takes all that to a whole new orbit!! If you love horses and are ever in the area, you have to check it out! Heck, you can even stay there, since they've got lodging. The owner, Robbie, was gracious and generous with all the shooting opportunities he provided.
Of course, it was our very first day… and I'd gotten in very late the night before, so was just figuring out all the features of the cameras. I was enamored with the RX10 at this point… the "swiss army knife of cameras" as Phil Molyneux, President and COO of Sony calls it! I LOVE that camera! Took this one of Fred being a spazmatron goofball and Gordon being Mr. Handsome and Awesome with it: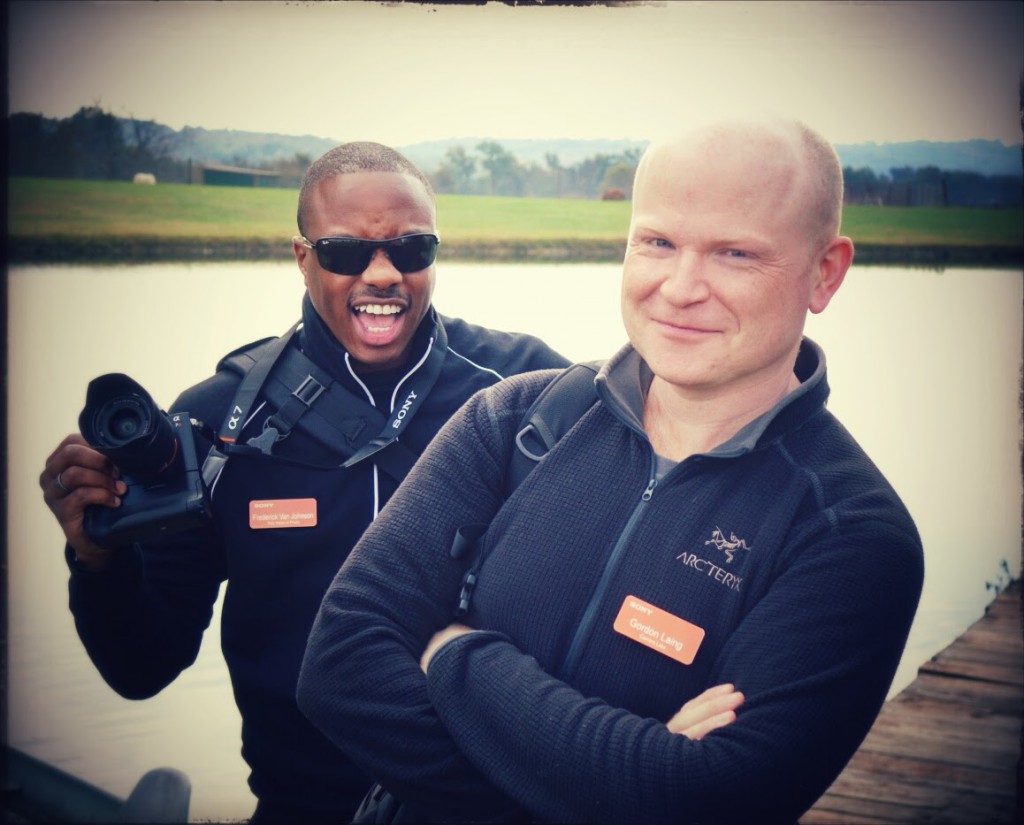 I called Fred and Gordon "my wingmen"… and we stuck together the entire time.
Who Shot Who?
Credit on this next photo (below) goes to Robert Evans, celebrity wedding photographer extraordinaire and Sony artisan photographer, who was also in Nashville with us. Again, I did NOT take this photo: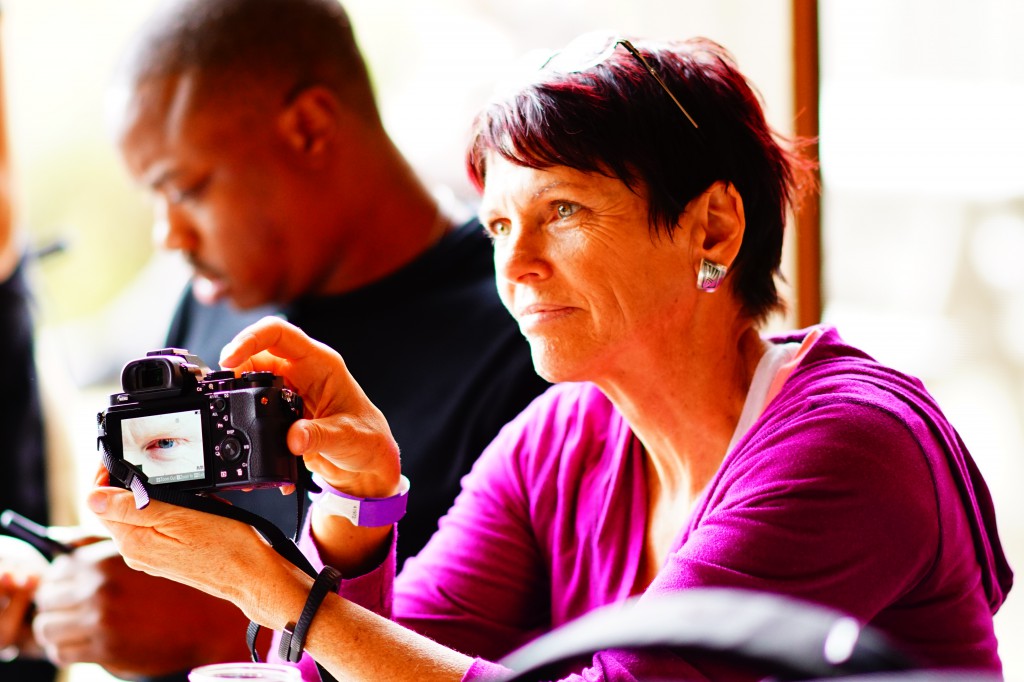 The reason I love it so much is because of the round robin effect: Robert took a picture of me, who had just taken one of two photos of Gordon I shot with the Sony A7. (I'm showing him how unbelievably clean and sharp his eye was in one of them when zoomed all the way in:)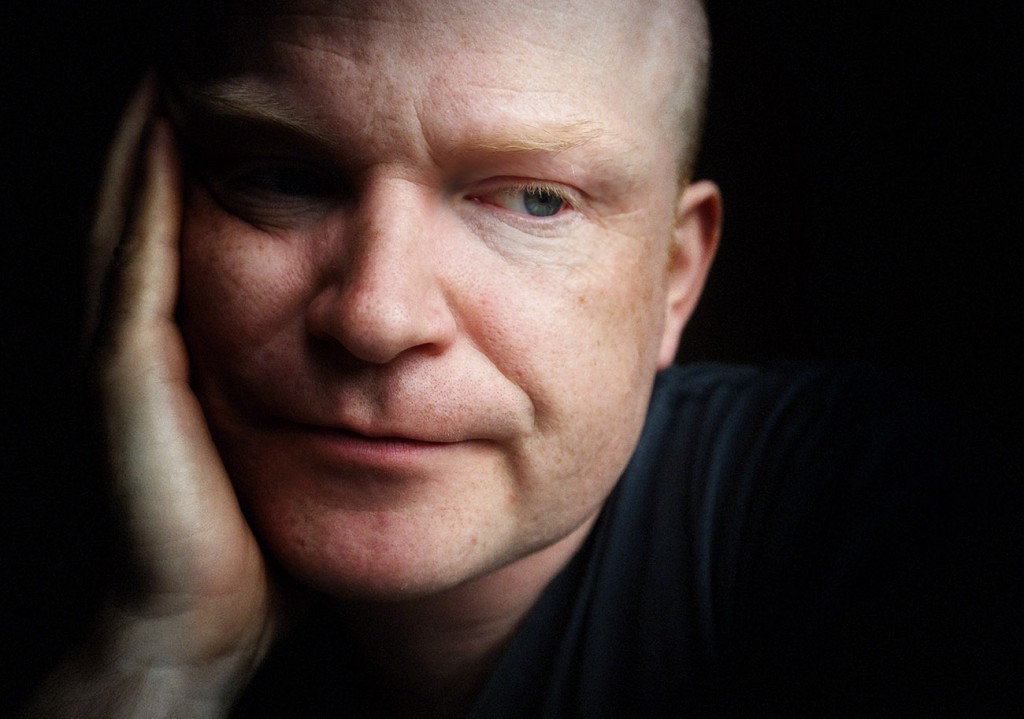 Did you follow that? I barely followed that!
At the end of the event – the final night, as the Halloween party Sony threw for us was just getting underway, we filmed our Chat. I did two episodes (with Gordon – and with Fred and Gordon)… and Fred filmed two episodes of TWIP. Immediately afterward, we packed up, got into costume and partied down!
And took videos.
Oh lord!
———————————-
On Another Note:
I'm switching the frequency of THE CHAT from weekly to every-other-week. What with the upcoming holidays and everything that's on my plate right now, I need a little breathing room!
I do all of this myself… my photos, all posts here and on social media, every single aspect of The Chat, plus my voice work. And life. And ummm, did I mention that I'm about to start two more projects? Hey, NOT complaining at all! I love absolutely everything I'm doing – and have no intention to stop creating Chat episodes. In fact, I've got 6 or 7 in the can waiting to be editing that I'm SUPER EXCITED to share with you!
But I'm discovering where to draw certain lines, because I just refuse to skimp on creating the best quality I can in everything I do. AND I need to have a life and stay healthy too. I know I need some assistance; 2014 definitely has "hire help" on the list! I'm just deciding which kind will gain the biggest results. Using the holidays to assess.
Ahhh life… full of magic and wonder. Plus occasional pull-offs to gas up, review the map and take a breath.
Love. It.