The Lesser Known Southwest
My friend Barry Blanchard introduced me to The Valley of Fire… and awesome place in the Nevada desert, about 45 minutes outside of Las Vegas. It's got much of the cool factor of Southwest style ruins and petroglyphs – but without all the crowds you can get in Utah and Arizona. I love that!
I've taken some of my fave photos there, like this one, and of course this one.
Built For Travelers
Then there are The Cabins: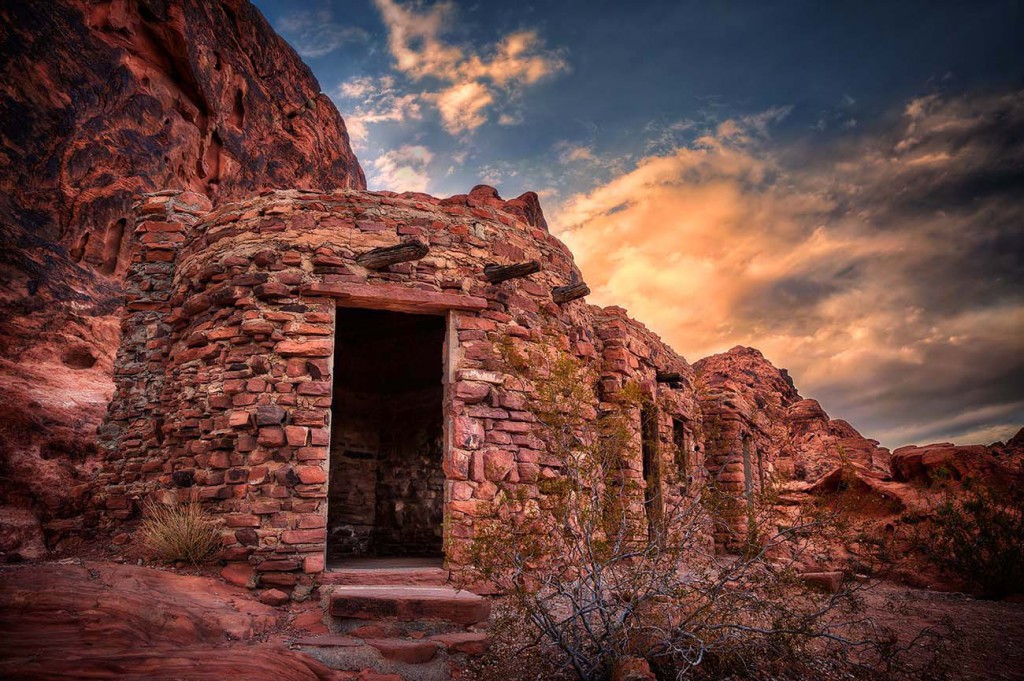 Nowadays, they're a picnic area… but these cool little dwellings were built with native sandstone by the CCC (Civilian Conservation Corps) in the 1930s as a shelter for passing travellers. It's illegal to stay there now, but it's really fun to hang out inside them for a little while and imagine what it must've been like.
Behind them you can find Native American petroglyphs carved into cliff walls – in fact, there are lots of places in Valley of Fire where you can see ancient wall art. They think the Anasazi (Ancient Puebloans) hung out around here between 350 BC to 1150 AD. An illustrative past!