Using a Gradient Fill Layer To Alter Color, Tone or Mood
The Courtyard at Castello di Amorosa
You can use them boldly or subtly, but the using a Gradient Fill Layer in Photoshop (I use CC) is a great tool for finishing touches on a photo. I'll give you an example of subtle use from a photo I processed recently.
We visited Castello di Amorosa last fall for a photo shoot. A bunch of great images and 3 episodes of The Chat (owner Dario Sattui, photographer Annette Biggers, model Jennifer Freeman) came from that fabulous 2 day visit. I'm still smiling!
As our final evening was winding down, after a lovely glass of wine and noshes (The Castle is a fabulous winery), we wandering back toward our cars. The evening light was gorgeous… and the lights of the castle were on. Of COURSE, we had to shoot just a little bit more! This was a fun one of the courtyard… which I took with everyone tapping their toes, eager to drive down the valley for dinner. I could've stayed all night!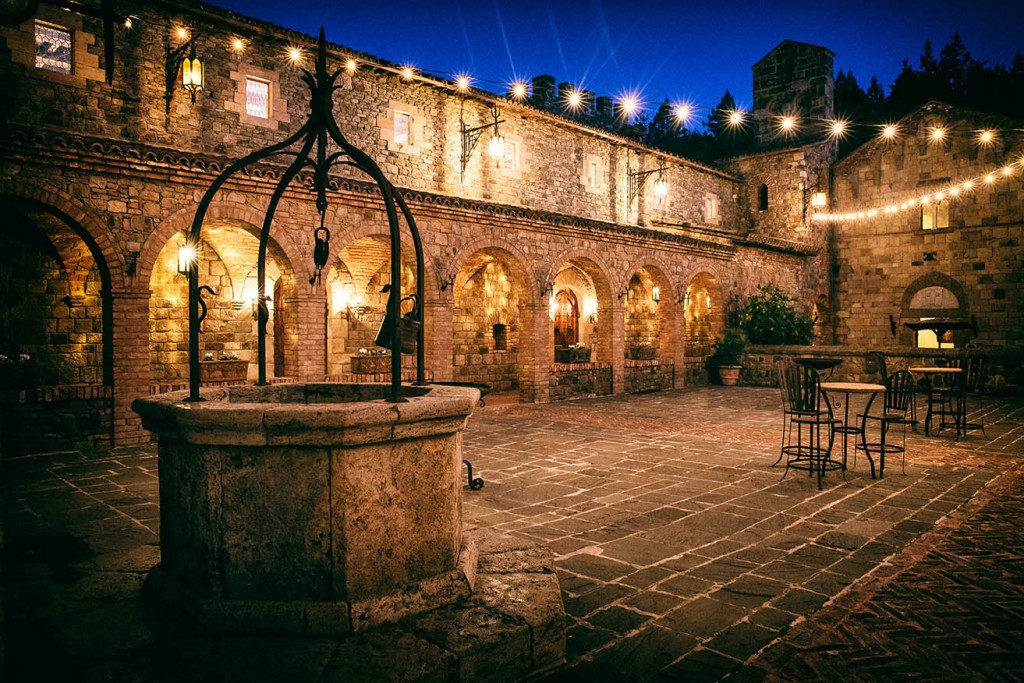 The Green Shadow & The Mighty Gradient Fill Layer
I liked how the image turned out… except for the shadows in the lower portion of the photo. I'm very detail-oriented when it comes to processing. I know I've only got a limited amount of pixels to tell my story – and I want every one of them to count!
Enter the mighty Gradient Fill Layer! I used it to subtly alter the color and tone of those lower shadows… and decided it was easier to explain in a video. So here you go: