The Armory at the Castle
The Castello di Amorosa armory – like the rest of the Castle – feels completely authentic. I always stare at medieval armor – even in Europe – because I can simply never believe that those fierce, iron-clad warriors of the middle ages were so small! Seriously… I have yet to see a suit of armor that looks like it would fit a typical 20th century man. I mean, they had such skinny legs!
How did they ride horses? Swing those broadswords? Go to the bathroom?
More importantly… how did it smell in there? :O
Yes, these are just a few of my musings whenever I visit an armory… it's a world so foreign from my own.
It was no different the day we had the chance to photograph in this one at The Castle.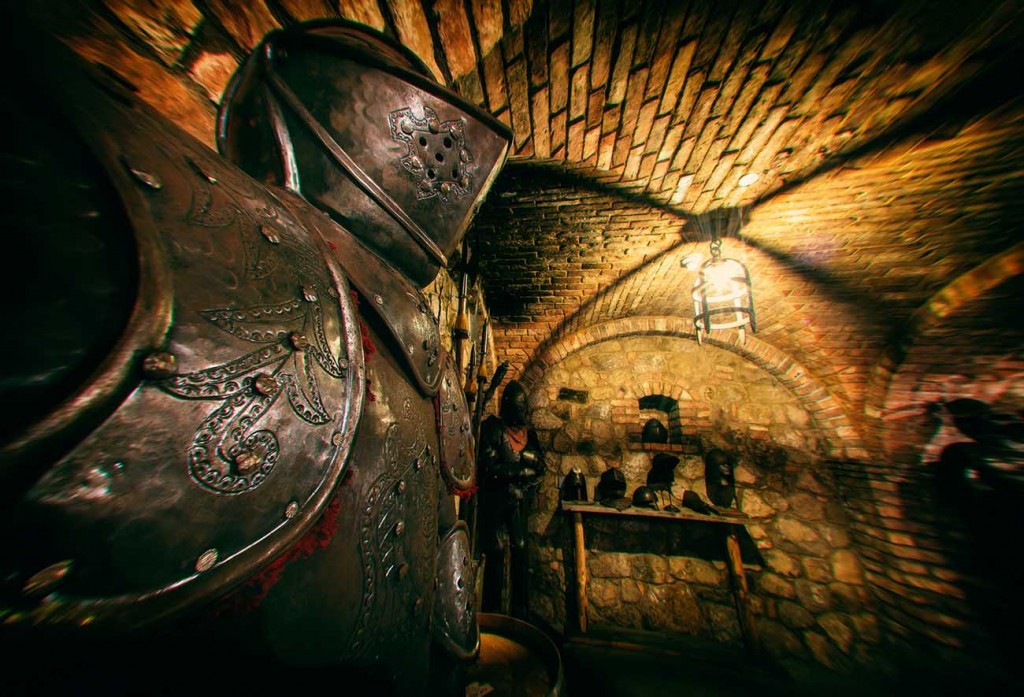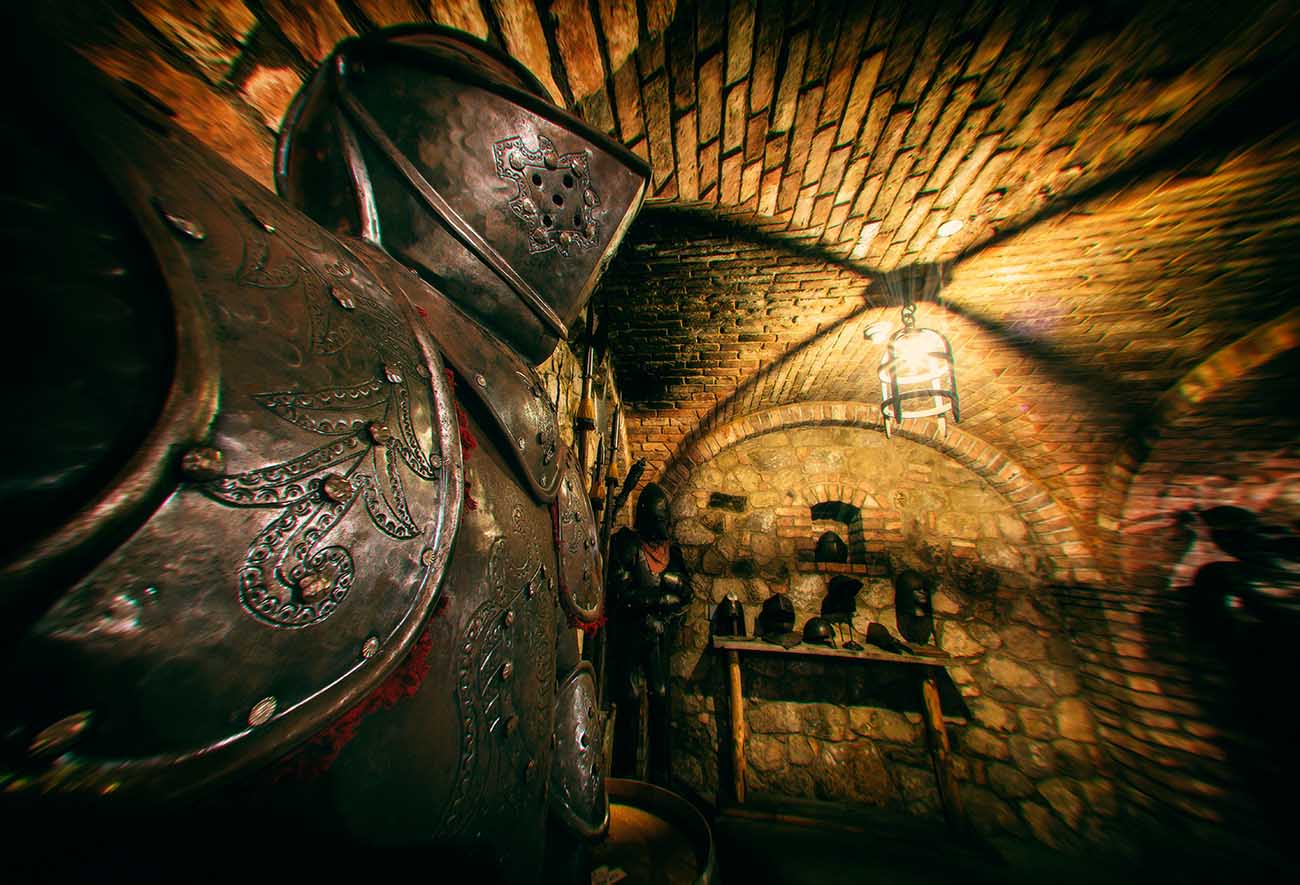 The Tech
Tech Specs:
Canon 5DIII
14mm f/2.8 lens
f/18, ISO 640
30 sec exposure.
Processing (mostly) in NIK's Analog Effex Pro.