The Hurricane Ridge "A-ha!"
Happy Accidents
It happened on Hurricane Ridge. A completely unexpected outcome that resulted in ONE of my new directions, photographically speaking.
I do love happy accidents. Y'know… those little events that you didn't intend to have happen, but when they do, they open your eyes to something new. Such was the case with these two images. Really, they're the same image… one I left in its original color state… the other is a black and white conversion. Just for fun.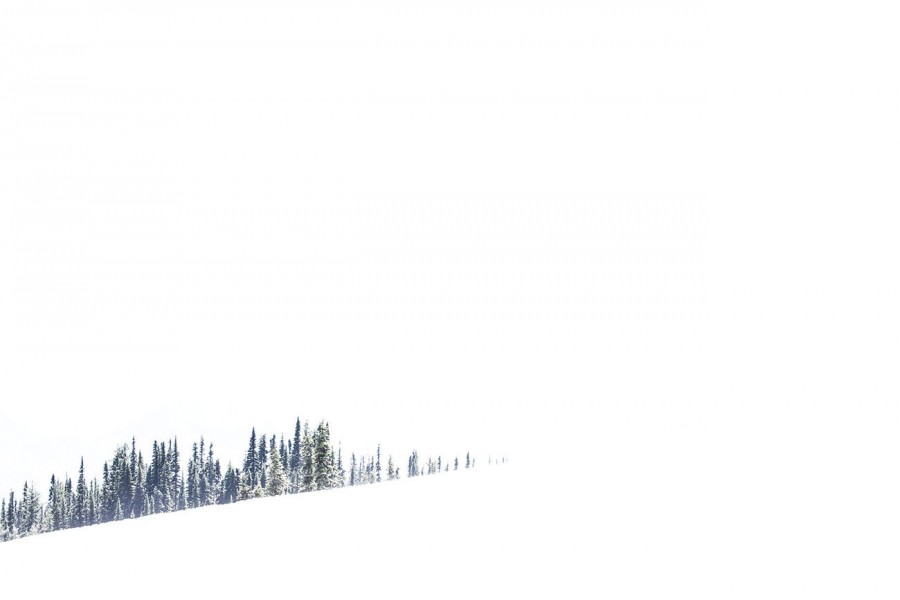 From Full-Color HDR to Minimalist Monochrome
This was set up to be an HDR image, shot with 7 auto-bracketed images. I'm still going to create that one – because it'll be so much fun to see these side-by-side! But this was the brightest image. I was going for an final exposure that would light up the details on the trees… and boy did it! It also just about eliminated everything else.
I fell in love with the single brush stroke effect it gave. The open invitation and potential contained within white space is just so evocative. It's a type of art I've always loved… and just never got around to focusing upon. But now I think I will, as part of my photo flow! Sometimes it's fun to make as big a statement as you can, with as few words as you can. I love that challenge… verbally OR visually: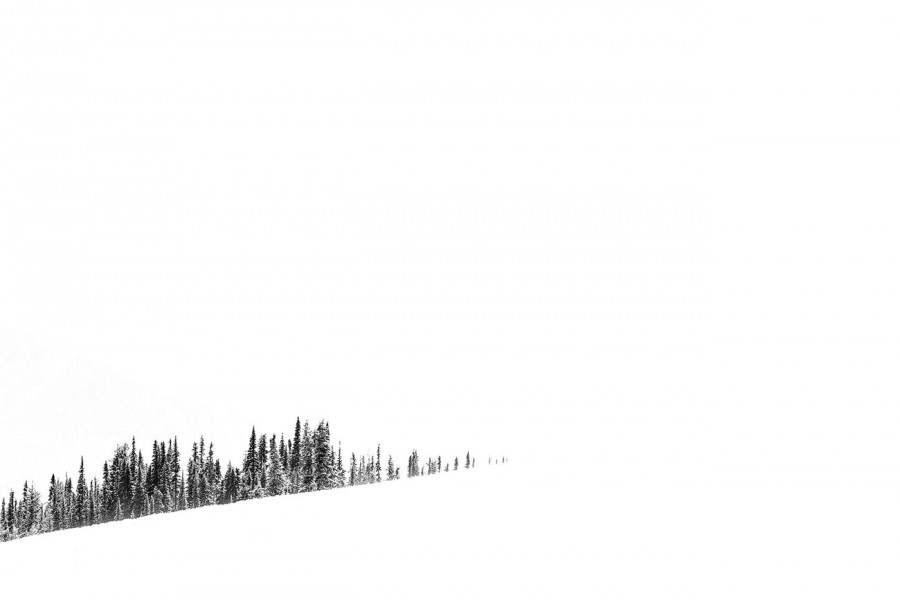 The Map Within the Image
Maybe it's the place I'm at within my life right now; set upon creating a simpler focus, less stress, more fun and productivity, doing more of the things I love… less of the things I detest. To me, this type of image contains that desire and aim. When I look at it, it's like a map to the place inside that I so desire: that of creating maximum impact, with minimal extraneousness.
Let's contemplate that. I do believe we're on to something here!