My First Photography Show!
Photography on a Wall
I have a thing about photographic prints.
Maybe it's the 'old school' in me… after all, 30 years ago I couldn't get enough of developing my own work in a darkroom.
Maybe it's how I learned to think about photography by studying original Ansel Adams, Edward Weston, Paul Strand and Paul Caponigro prints. That's another story for another time.
Mind you, I don't compare myself to ANY of those masters! But I did learn from them and will be forever grateful for that.
What they whetted my appetite for all those years ago, was seeing my work on a wall. Big. Not crazy huge, just big.
A Crazy Gallery That Floats Around in My Head
So here's one of my mental movies. In my mind's eye I can see this gallery of my work. No clue if it's a permanent setup or a "one week only" sort of thing. It just floats around there inside my head, looking cool and having a wonderful effect on the people who visit it. They feel better, get new ideas, feel inspired by visiting. I love that! The question is: is it a fun mental movie – or a dream that needs fulfillment? Even I'm not sure! But it entertains me with its ever-presence and good energy.
Now, there's this cool, hip little coffee joint here in Truckee called "Coffeebar". They serve super fantastic coffee and from what my younger friends tell me, its' the "hippest hangout in North Lake Tahoe". They also have a revolving art show on the walls. That's the vision of owner Greg Buchheister... super cool coffee joint, art and inspiration, everyone welcome. I like it! He opened one recently in Reno too… built that one from the ground up to fully represent his artistic vision.
I'll admit it, I almost turned down the invitation. Another art show in a coffee shop?  Puh-leeeze. But then I thought… well heck – what a great opportunity to try this whole crazy idea of mine out, and see if I even like doing it. Doing something like this locally can be fun… and it can give you a chance to dip a toe in the water without freaking yourself out – and without breaking the bank.
What's Involved In Doing An Art Show?
I wondered that myself – and thought I'd share what I'm learning for those of you who might be considering doing such a thing yourself.
One thing I did know: you have to pay for everything yourself. Prints, takeaways, business cards… whatever you're going to include, that's your expense. People have warned me against doing this sort of thing because, they say, you always lose money. I guess I'll let you know how that part goes… but I do have one theory: don't invest more than you can lose. Then… don't lose. 😀
Greg's vibe at Coffeebar is urban. He doesn't want to have locally made images on the wall… he wants people to dream outside of the area. I think that's an interesting idea! Up here, to say that there is a plethora of Lake Tahoe, Donner Lake, Sierra Nevada Mountain images… along with bears, coyote, pine tree and mountain paraphernalia for the home is gross understatement! But edgy, artsy, "where did THAT come from" images are much fewer. Where better to see that stuff than under the influence of a hip community and caffeine?
So, while he loves my photography overall… he particularly liked some of my older, more offbeat pieces – along with a mixture of landscape (the edgier stuff… and nothing from around here), plus images from Europe and cities. So that's what we're doing in a show I've decided to call "Life is Light"!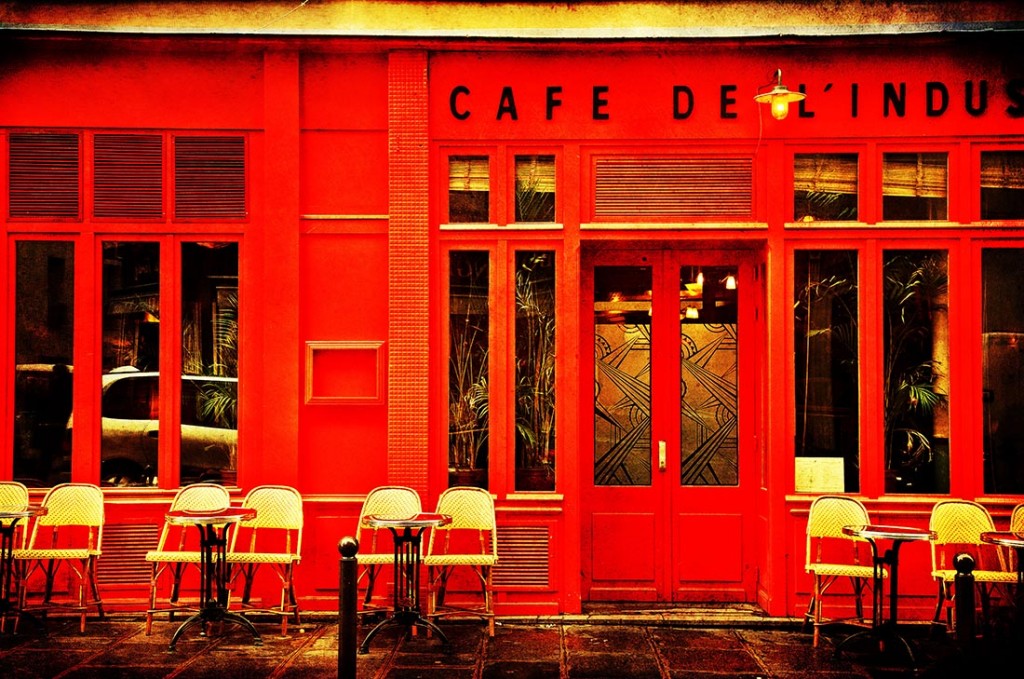 What About Prints?
My photography website is built on SmugMug… with fulfillment done by Bay Photo. They are ABSOLUTELY GREAT. Could NOT be happier for my online presence.  But for this show, I wanted to print on some different media. But more, I wanted to work with a print lab that could do some hand-holding this first time out, who's been through this before and whom I could work face-to-face with. That lab is the fabulous DaVinci Digitale in Laguna Hills, CA.
People have asked: why are you going to a print lab so far away? Well, I was introduced to DaVinci by Annette Biggers, who has worked with them for years. I visited their facility with her one day and was blown away by their openness, expertise, attitude and overall awesomeness. They'll print on ANYTHING. And framing… second to absolutely none. They work from the highest level (collectors, Disney, Hollywood)… to the lowliest (Hi, my name is Karen)… and give each client equal value. They are artists… each and every one; Kathy, Greg, John, Wendy.
What's more… they are now the exclusive printer for Jeff Mitchum, who recently sold one of his photographs that they printed and framed for $1.8 million. Everyone at DaVinci has been so helpful and encouraging! With them watching my back, I've got the confidence to tackle this project.
Seller's Tools
First,  in order to sell anything in California… and qualify for wholesale pricing… you need to have a seller's permit. It doesn't cost anything, but you have to have it physically displayed where you plan to sell, even if it's just for an event. Since I'm only doing this for the month of July… I got a temporary seller's permit. Good for 3 months. You can get it online and in a day or two, you've got the number and you're in business.
I also got a Square reader, so I can take credit card payments via my iPhone and iPad. I don't know if that'll happen… or it there'll be orders made, but this way I'm prepared. Super quick and easy to get set up! You do pay a fee on each transaction, but you can always factor that into your pricing – and to me, is a small price to pay for the portability and ease.
Color Proofing
The day after I got back from New York, I went down to Southern California to color proof my prints. It was SO EXCITING to see it all come together… and how the materials that Kathy helped me choose for each image enhanced it that much more! What an art and science even that part is. Talk about learning by leaps and bounds!
Here are some iPhone pics from the array I checked out that day:
There are also some large, metal prints in the show that had been created by for another event… I'm excited to see them up!
July 2
If all goes well, the show will open on July 2 at Coffeebar in Truckee, California.
We're also planning a big party, complete with a band (and a potential OnAir Hangout Concert!) on July 19. More as it develops!