New Influences, New Ideas
Anything can make you want to try something new artistically. Anything! That's why you have to keep your eyes, ears and heart open. Oh and try not to judge. (no, I'm not talking about myself on the latter – whatEVER gave you that idea?)
Well, this is a new piece… quite different from my norm.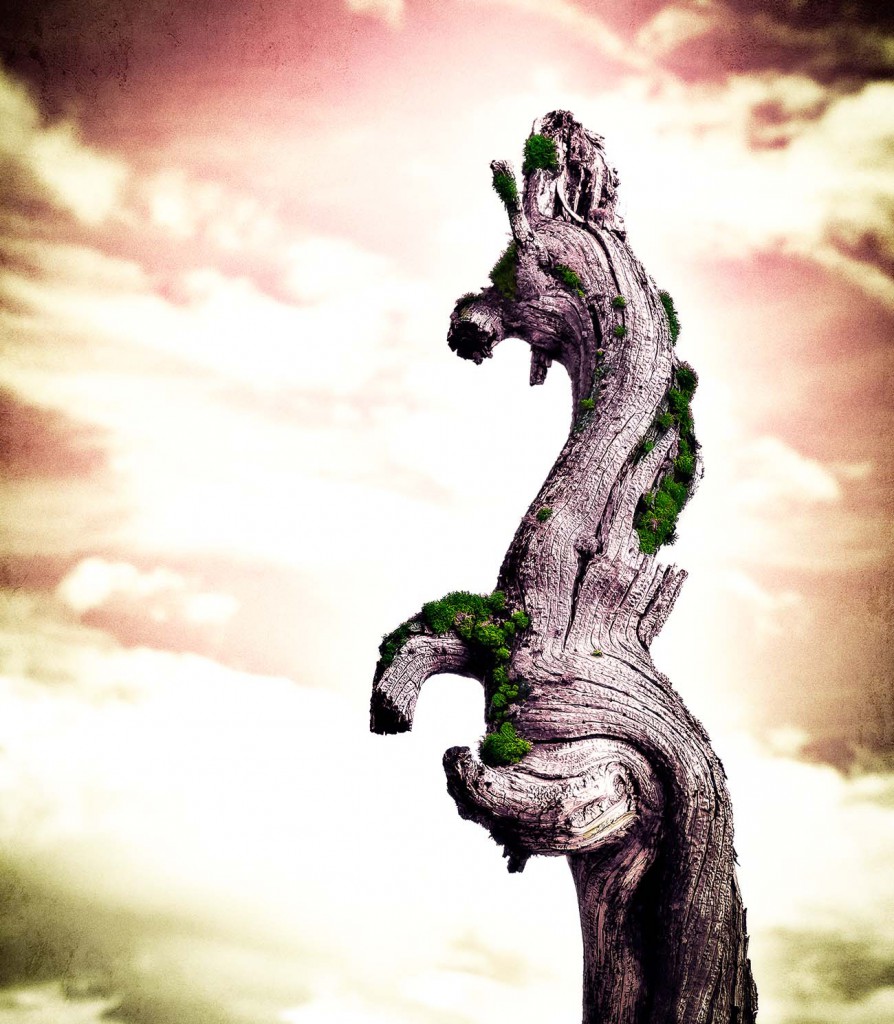 Sometimes New Tools Trigger New Vision
You've heard me talk about Tonality Pro – well, I did most of this with it! I started in black and white, then brought back the green moss only. Then played around with the color channels, tones, structure, clarity… then went back to Photoshop and played some more. With texture overlays, colors – and overall, processing in a way I don't normally do. I didn't keep careful notes… I let myself drift on this one, in the wee hours of a recent morning. I named it "Drifthorse" in honor of the experience. heh.
What started as a simple stick in the clouds, found on a hike in the Sierra Nevada mountains of California: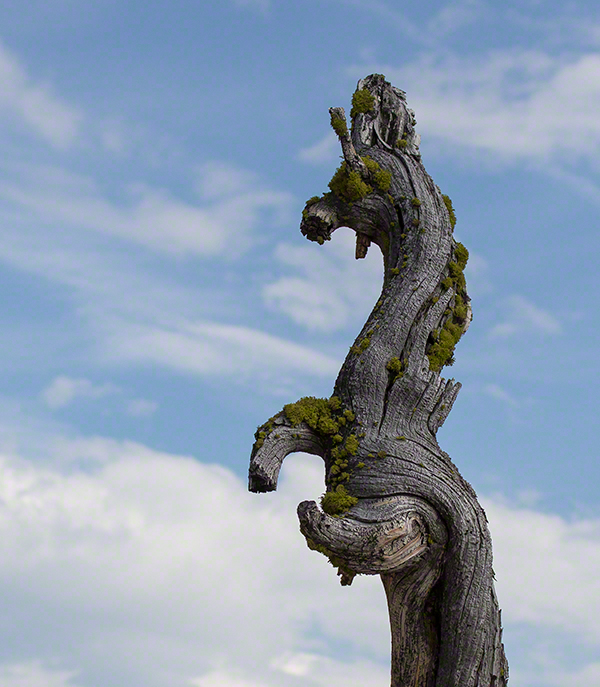 …ended up speaking with quite a regal voice!
Shadow, Light… and Color!
When I was a young photographer only working with black and white… I used to love focusing on still-life of images like this. They always seemed so poignant, so solitary, telling a sweet or sad story that perhaps no one else would hear, if I didn't capture and present it. Getting every shade of black, grey and white juuuust right was what I lived for.
Now… being able to tell that story with the sensibility, structure and bones from my early b&w training… but selectively add color in unusual ways… gives me a "voice" I've never been able to speak properly with, until now.
What's next?? Well, I still love my big, heroic landscape images. They make my heart soar.
But now that I get to play in black & white again, there's a whole new/revived part of vision and possibility opening up.
I'm excited to keep my eyes, ears and heart open to find out what THAT will bring!