Rockin' the iPhone
2 things about me.
I love mobile photography – and my iPhone 5 is my friend.
Not only does my iPhone bring my world to me so I don't have to go chasing all over creation after it (truthfully, any phone will do that.)… it takes photos that STILL kick all the others' ass. If you have an Android and take umbrage at that last part, I'm sorry. But it's true.
I've tried the MotoX, the Nexus 5, HTC One… and checked out scads of others – new and old – that friends own. Believe me, I've tried stretching my wings. But all roads lead back to the iPhone camera. Still!
It IS too small anymore. But with the new BIGGER ones on the way… well, you know where I'm headed. heh.
My Mobile Categories
I think of mobile shots in a few ways, and approach each shot according to each one.
On my iPhone, I can take purty photos on the spot, give them a little KHutt love, post them – and enjoy the fact that they don't scream 'MOBILE PHOTOGRAPHY!!'. Sometimes its fun to see if people register that it IS a mobile shot! This one was taken over the weekend at ZigZag Creek at the foot of Mt. Hood in Oregon. We were up visiting our friends Brian Matiash and Nicole S. Young. On Sunday, we went out to photograph and also shoot an episode of The Chat with Brian, which we did sitting on a log by this very same creek: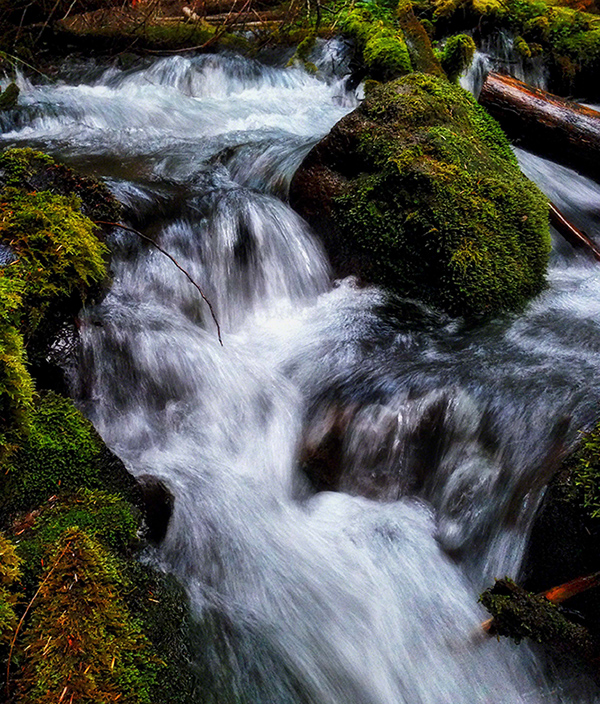 The, from the very same area, I can go crazy and create some cool effects with apps like Snapseed, Mextures, Vintique and VSCO cam and make them look like a old print that's been on the wall for a really long time…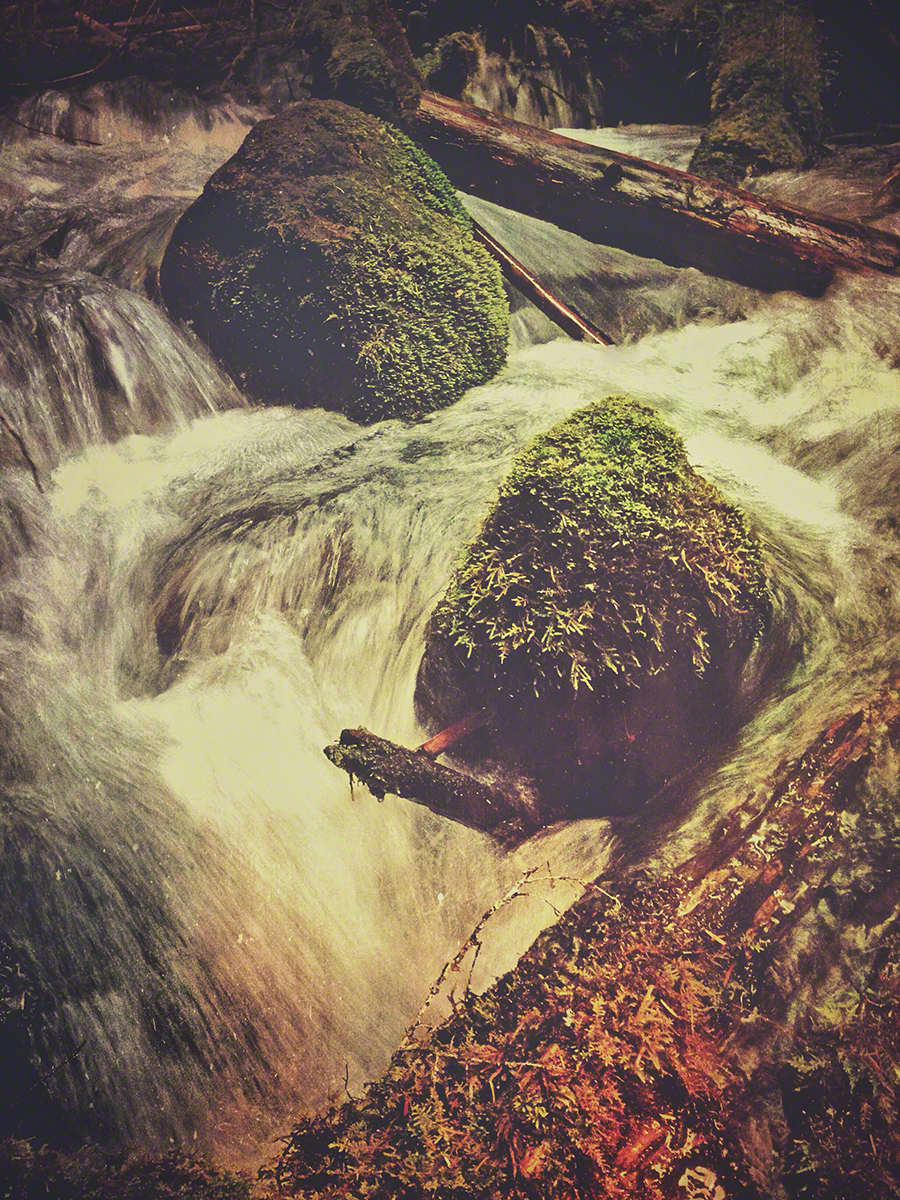 I love candid shots that are really decent. They don't have to be perfect, but as in the case of Benjamin Von Wong and one of his latest creations over at SmugMug (where we had just finished recording a new episode of The Chat)… I DO want good enough quality that when I give it some post processing, it doesn't just disintegrate – as happens with so many other mobile cameras I've tried. And if you're photographing a completely rad artist like Ben, you really don't want your image to suck!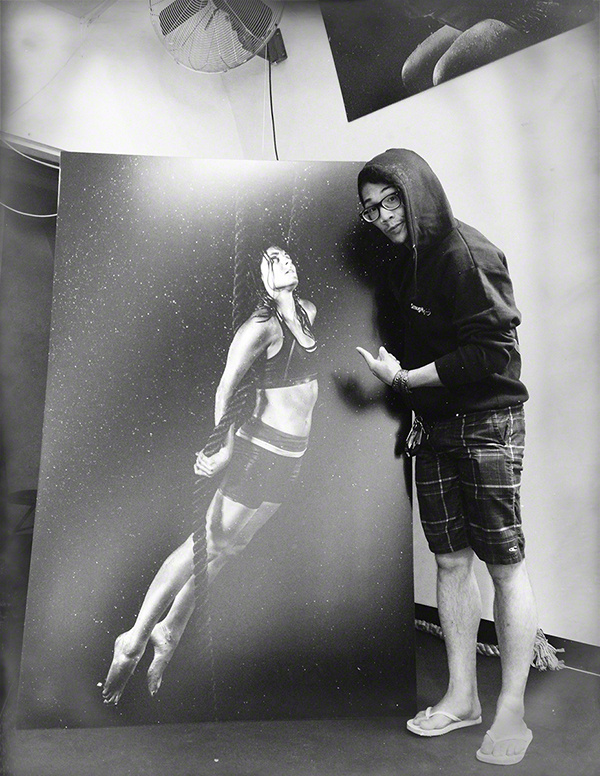 And finally, just the fun in-the-moment photo like this one of Ben and Bodie playing around in the SmugMug gym, processed in NIK's Analog Efex Pro.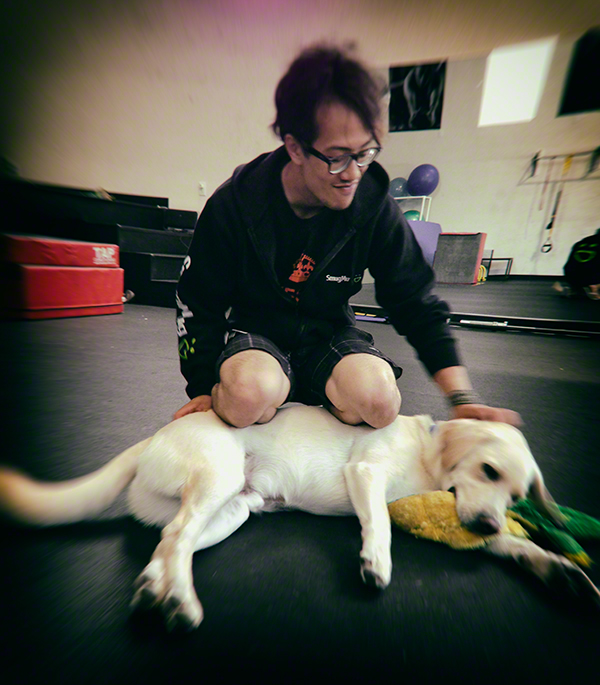 Those are my basic categories.  I've been doing ALOT of mobile lately, since I've been too busy to do much of my own photography and processing. Not loving that so much – but there IS light at the end of the tunnel!
Oh – and there's a little update on what's been going on around here too! 😀