What's Been Going On Behind the Curtain?
I've been nose to the grindstone. Behind closed doors. Below the radar. "Leave a message at the beep" now for weeks. I might even say for months!
So, I thought perhaps I'd take a moment to have a gander of the lay of the land looking forward… and share it with you. Because fun stuff is coming up!
An ALL NEW Episode of  The Chat This Week!!
FIRST up this week is my first completed episode of "The Chat" in about 2 months!! Yes, on Wednesday it will be released to the world. Woot!
The pace of said past few months has been so intense I haven't had time to edit a single episode, which has pained me to no end. Well, truthfully I had to finally let GO of the pain, because it wasn't doing me – or you – any good. But it's unintended hiatus will be over on Wednesday with a brand new episode. Chris MacAskill, President of SmugMug will be my guest. And LORDY what an amazing life he's had! In fact, we shot the main episode AND 2 shorter segments as "extras", which I'll show as exclusives right here. It's all fantastic!
But wait, there's more! Like who my upcoming guests on The Chat are, a new website on the way, TWiP Pro, Photo+ Expo, a big NYC photo walk, new works coming up and more!
First, however… a word from our Mother Nature in New Zealand: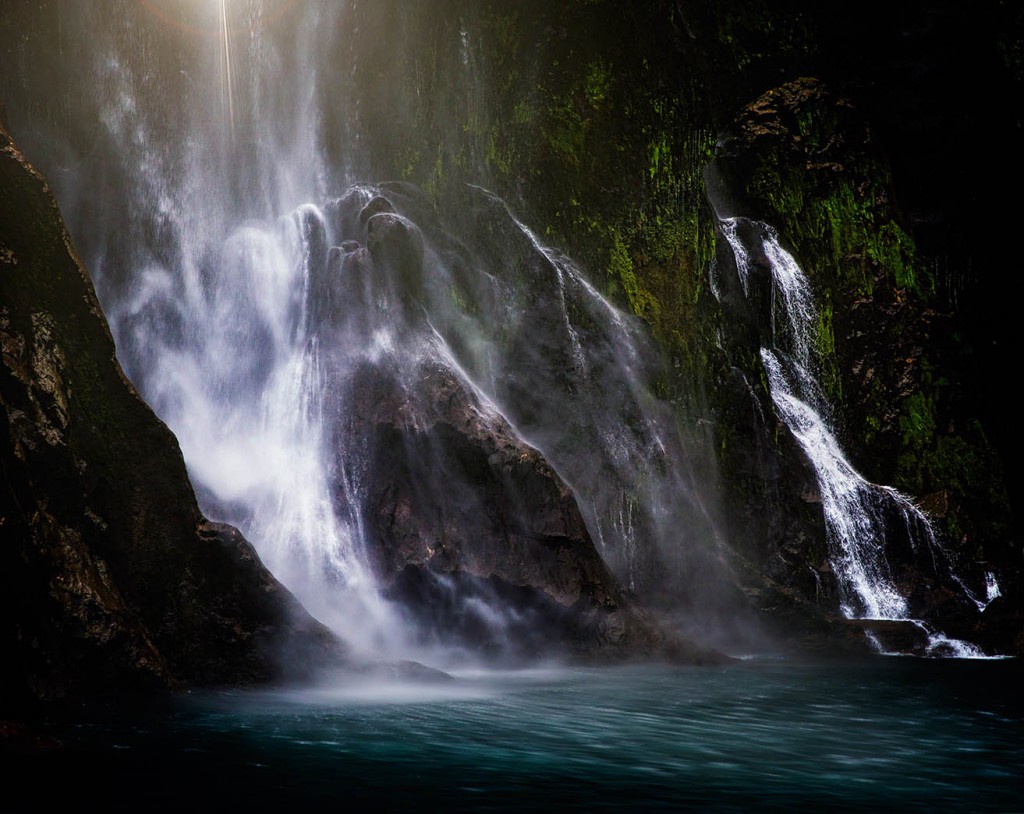 Upcoming Guests
So, what else do we have to look forward to? [she consults her list] Ah yes. Upcoming episodes of The Chat. Right now in the can we have Art Wolfe, Peter Hurley, Rick Sammon, Scott Jarvie and Vivienne Gucwa. Look them up if you haven't heard of these peeps! They're all simply fantastic – and with such great stories to tell. Pure inspiration, each and every one of them!
The biggest challenge with my show is editing time. Each one takes roughly 5-6 hours! That plus posting on YouTube/blog/social, writing the posts that go with that – and promoting each episode takes a lot of time. I love it for the most part, but with the rest of what's been going on – there just hasn't been time. I'm really looking forward to being back on track with it, which SHOULD start getting easier to do moving forward.
A New Website
THEN… a new website is on the way! My worlds have evolved over the past few years into having 4 websites – and the need for one more! That's just nuts. So, voiceover, photography, my blog, LIL Galleries – and now speaking and The Chat will all be under one gorgeous roof! I'll share more about that whole experience soon. For now, just know that it's underway and there'll be new content, new directions, new work – all wrapped up into one gorgeous website to thrive in and enjoy. It's been a HUGE undertaking, but super exciting too. It'll launch at the end of October (hopefully) in time for Photo+ Expo in NYC.
The Arcanum
The Arcanum launched in April – right when I was in the midst of (which I thought was) all I could handle back in April. It's been challenging… enlightening… thought provoking… world-opening… time consuming… and generally a revelation. It's been tough to keep up with – and was partially responsible for having to shelve The Chat for a couple of months – but what an amazing experience it's been! I wrote about it early on in a two-part blog post and I'll likely update that in the coming weeks. It's truly a unique experience.
TWiP Pro
TWiP is my friend Frederick Van Johnson's brain child. It's EXTREMELY popular and the most highly-viewed photography podcast in the world. He's taking it to the next level with TWiP Pro… a project he's talked about online – and first introduced on his episode of The Chat!. (you can hear him explain it towards the end of the show.)
I mention this, because I'll be the host of a new audio podcast on landscape photography. I'm working on a name now… as well as the content. But I'm stoked about this, because it'll be buckets of fun AND done in a format I can easily keep up with. Since I do voiceovers professionally, audio is my home. Editing is easy to do… recording is a piece of cake. AND… I'm taking suggestions for what YOU'D like to hear talked about! Leave them in the comments below. TWiP Pro launches in the fall. 😀
Macphun
Macphun Software has adopted me as one of their top pros and influencers. What does this mean? Well, that my work is featured on their website and other places… that you can receive a 10% discount by using the code KHUTT on any product you order from their website… and that I'll be talking about their amazing products here and on social. I can tell you that I have absolutely fallen in love with their plugins. They've opened up my eyes to creative possibilities that boggle my mind! And while I've never been inspired to review anything before… I'm planning on 2 such efforts in the coming weeks. Stay tuned!
And Now…
So that's the 30,000 foot snapshot of the view from here! Some of this I won't be sharing on social media just yet… just here. And I'll share more about each of them, since each has awesome content connected that OF COURSE I'll want to bring you along!
For now… look for an awesome episode of The Chat with Chris MacAskill coming up on Wednesday! 😀