The Big Upcoming Tonality Pro Webinar!
Tonality Pro Webinar
Tomorrow I'm giving a webinar on Macphun's Tonality Pro.
It's FREE, FREE… and yes, FREE! You just have to register ahead of time by clicking this link.
Then… you can get 10% off the purchase of any Macphun product by using the code KHUTT.
(You don't actually have to wait for the webinar for that… it's good any old time.)
The actual time/date is: September 10, 2014, 10am Pacific Time.
I thought I'd mention all of this right up front, 'cause I don't do a ton of webinars, so this will be fun. (And free.) I'm excited!
Before… and Two Ever-Afters
So, to get us all in the mood, I thought I'd share one of the photos I'm going to work through. It was taken in The Cathedral Church of Saint John the Divine in New York City. This is the RAW image, complete with big fat, unsightly ladder and a couple of workmen who didn't have the good sense to know there was an ARTISTE at work and move their butts!! hahahaha!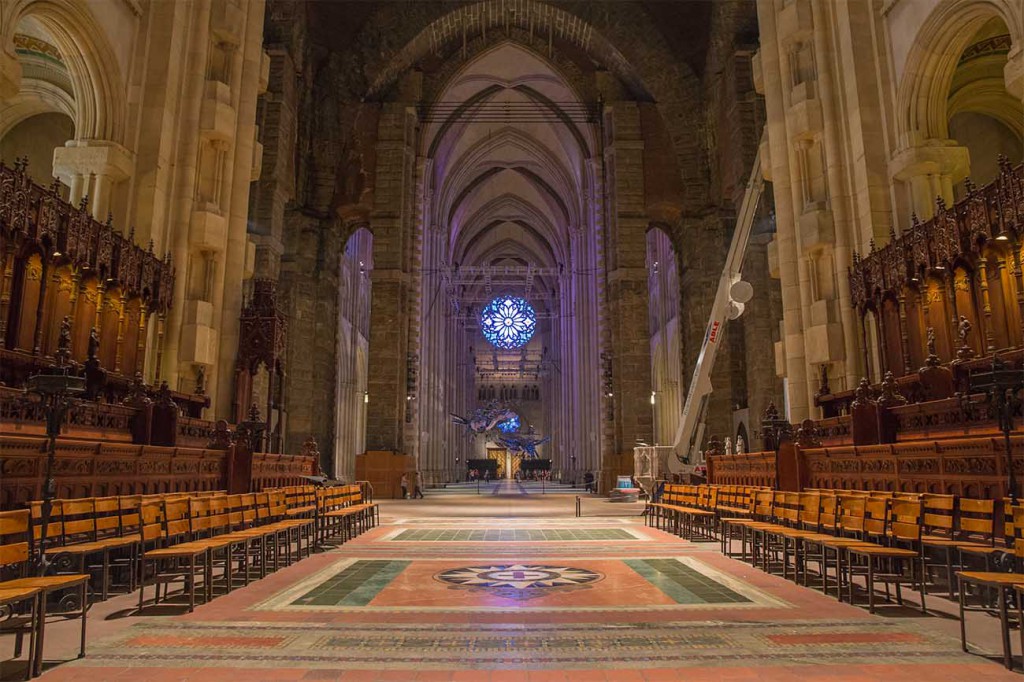 Buh-Bye Ladder!

The ladder would never do. Neither would the workmen. So… outta there they went!
IN went this image into Tonality Pro for its first treatment.
I've seen vintage 19th century prints with these colors and tones in them, especially when I prowled around antique stores  London in my youth. So that was my first processing stop.
Tonality Pro and Color!
I did mention before that Tonality Pro isn't just for black and white, right? I felt like the RCA dog making Scoobie Doo "Whuuuuut?" sounds when I first started playing with its awesome treatment of colors…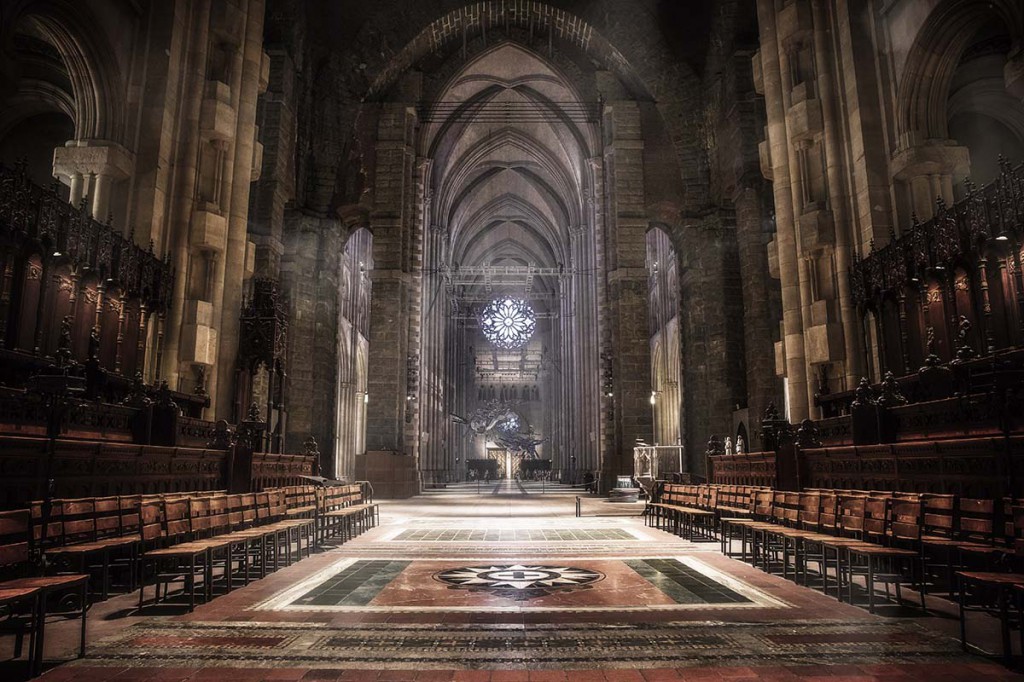 Albumen… yummmm!
You may have seen some really old photos that were printed using various gelatin silver processes on paper. One of the ones I always loved was the slightly ruby-tinted ones like this image, take by John G. Jack in 1905. (Here's a PDF about him, in case you're curious about old JJ)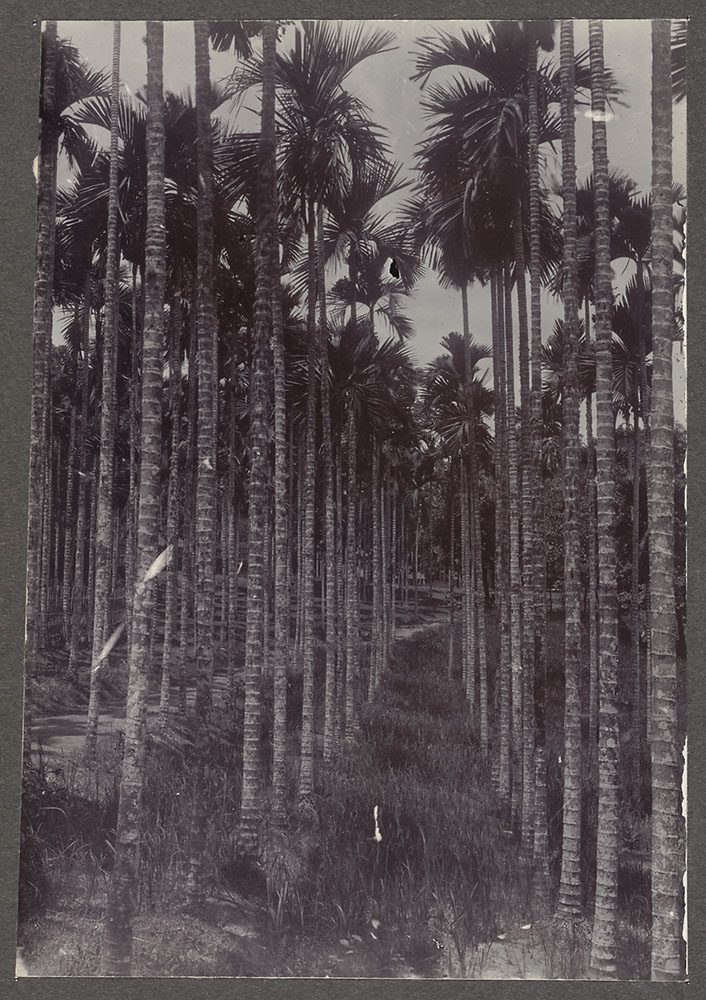 Or this one, also an albumen print, which I think is hilarious:
(You can see more awesome old photos like this one from the Treasures of the New York Public Library website by clicking here)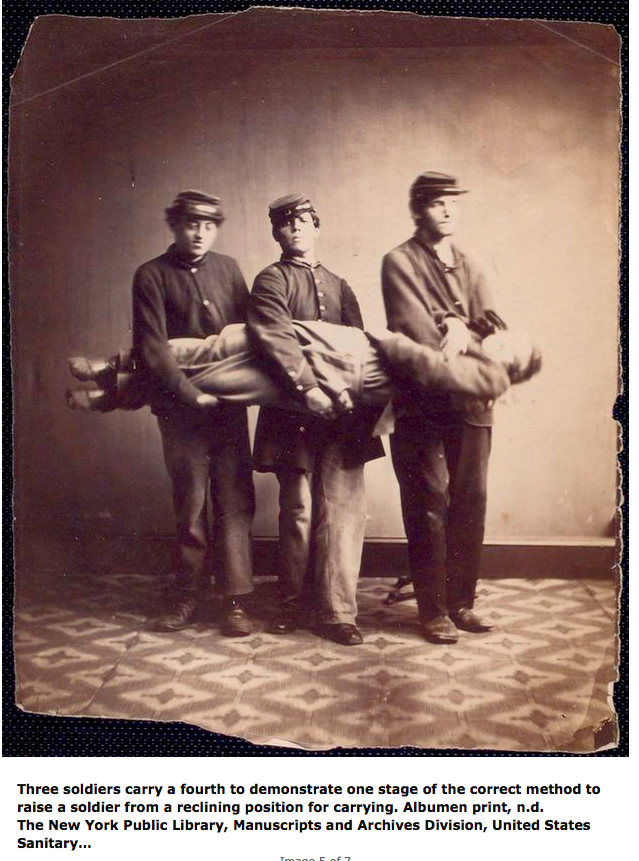 So for my second treatment of the Cathedral Church of Saint John the Divine in New York City (I just like saying that whole thing)… I went from my own memory of these pieces, which I so love.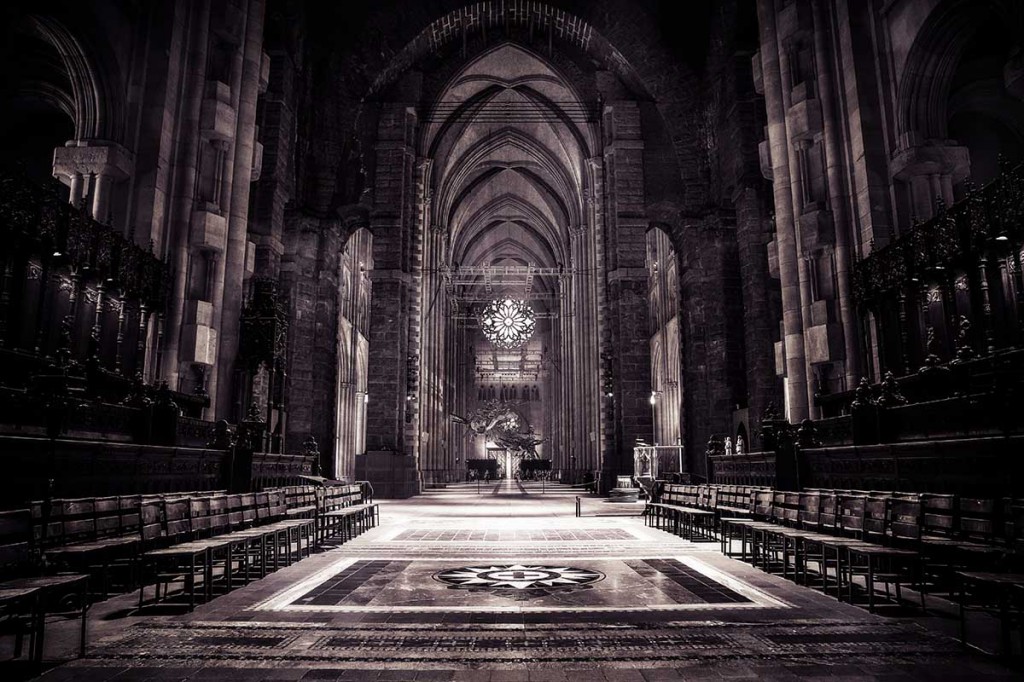 Tonality Pro Still Blows My Mind
It's trippy how quickly you can come up with these treatments in Tonality Pro… which is why I'm both enthused and excited to share some of what I've been messing about with.
Then… if you end up deciding it's for YOU… just use the code KHUTT for 10% off your purchase! (It works on any Macphun product, not just Tonality Pro. I like that part.)
No matter what … hope you'll join me tomorrow!! It'll be fun! (And free! Did I mention that?)