The Photoshop World Picture Book of KHutt
Photoshop World is Unique
I went to Photoshop World in Las Vegas last week. I go because I get to see friends that I don't get to visit with much throughout the year… I meet NEW friends, I make connections, get ideas and am generally inspired and re-focused at the end of it all.
And IN the end, it truly is all about the people. These are photographers whose passion for what they do spills out onto the people around them. And that's a unique thing. We don't just recognize each other by face and name… we know each other's heart and soul.
I honestly didn't take a ton of photos this time. But the ones I DID come home with tell a story that I'll love to remember 25 years from now. About the smiling, lovely peeps I'm lucky enough to call friends and colleagues. All of them were taken with an iPhone 5.
Reno to Vegas… 
It started out with the journey from Reno to Vegas. It's not a long trip, but it's always colorful. Reno International Airport IS the official Burning Man airport… and B.M. had just gotten out. You can always tell the folks coming from Black Rock Desert… because everything they own is covered with the white chalk dust they pick up out there. It's my personal entertainment to spot them from the roads, walkways and check-in line!
That's the Reno end of the trip. At Las Vegas, we get to see the cute guy with a pair of shiny new cowboy boots tied to his backpack. I grew up with actual cowboys… I won't even attempt to repeat what they'd say to this. And they never EVER roll up their boy jean cuffs. DOH! I giggled out loud.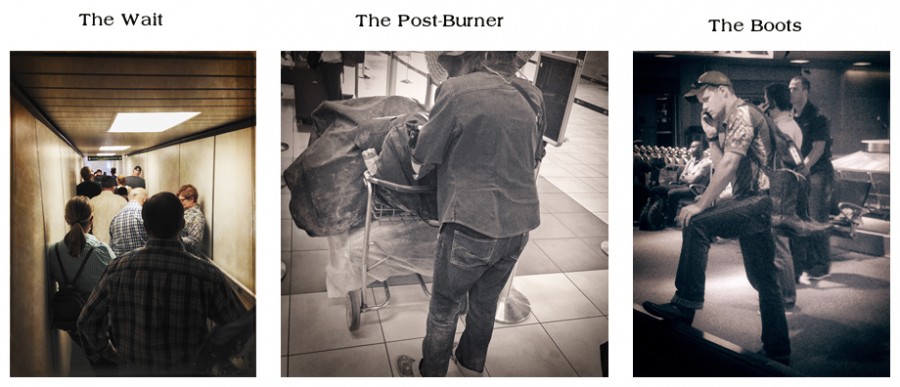 Stowed The Bags Till 1am…
When I arrived in Vegas, the Mandalay Bay check in computer system was down. Oy. The line was out to the door. And ummm… I don't do lines. So I checked my bags, asked the folks to hold my room (they were just happy I wasn't all grumpy about the snafu) – and took off to see who I could find.. Turns out a spontaneous dinner with the always fabulous Kalebra Kelby awaited… and later, meeting up with my sister-friends Tamara Lackey and Laurie Rubin. I wasn't dressed up – nor did I have makeup on – but my girrrrrls were there at the welcome meet-up with big bear hugs and welcome kisses that made exactly NONE of that matter!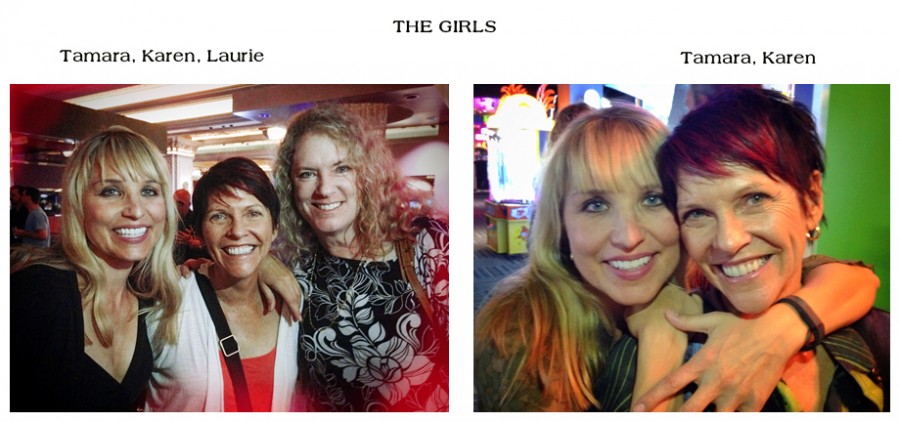 Brian and… Everyone!
My awesome buddy Brian Matiash was in attendance as well, with his great big smile and equally big heart. He was there with his wife and my friend Nicole S. Young… who somehow managed to escape my relentless selfie mission. How did you manage THAT, Nicole?? 😉
Of course, the always-delightful Matt Kloskowski was a welcome sight. He had lectures and classes to give, appearances to make, meet 'n greets, meetings and dinners to attend … yet there was always a smile on his face. Sometimes a REALLY goofy one! He's a true gem.
And Lauri Novak. More on her in a minute… great story!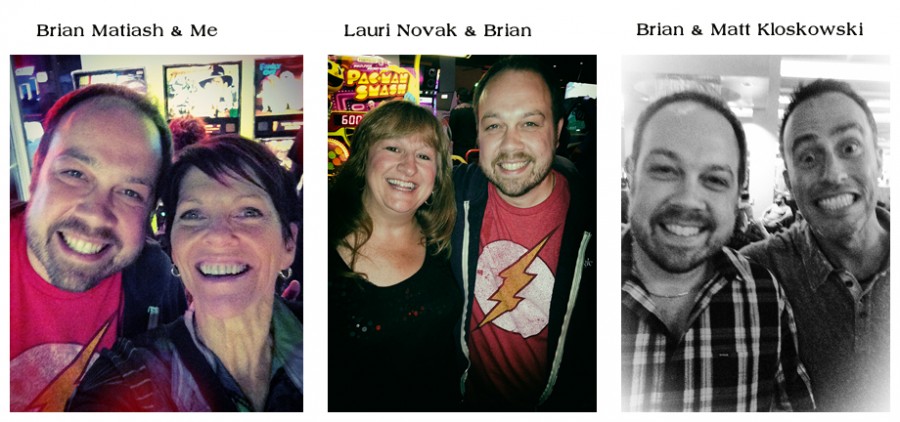 Had to Go There… 
I was honored and thrilled to have one of my prints blown up big to display at the Macphun booth… the very first one you ran into when you walked into the Expo Hall! I'm one of their featured artists, influencers who are working with their software. I never promote anything I don't like or believe in… and I gotta say, I'm having a GREAT time with their products. Lately, I've been all over Tonality Pro. But all of them are unique in the things they do and it's exciting to see the company excel amongst professional photographers.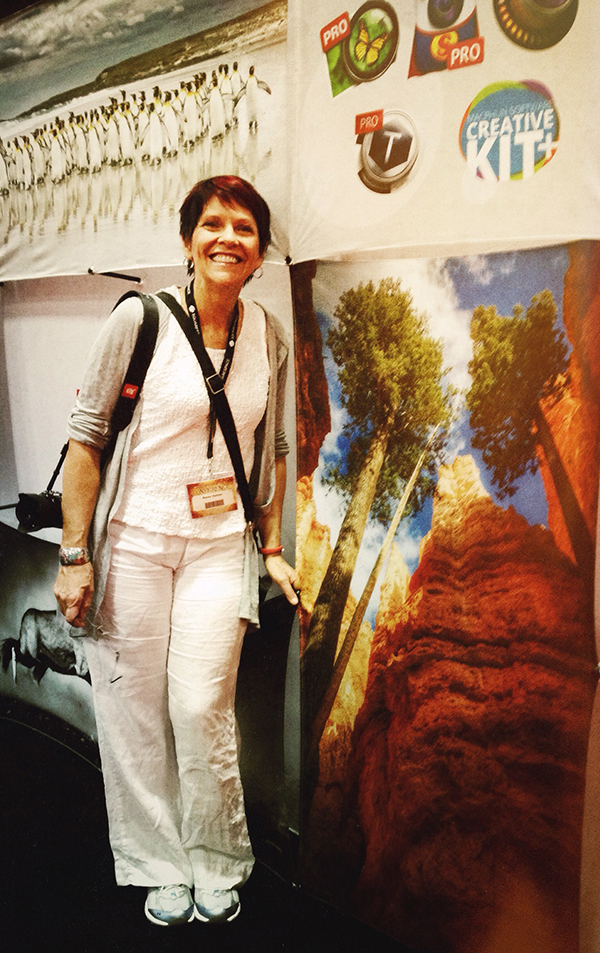 Selfies At The Bellagio
Sister-friend Laurie Rubin and I OF COURSE had to do a selfie in The Bellagio gardens. This spot is NOT to be missed! We were there to see Jeff Mitchum Galleries – the Bellagio branch. The photo below the ones of us is from the MGM branch. He's a photographer with "branches". That is to be admired! But first, the mighty selfie…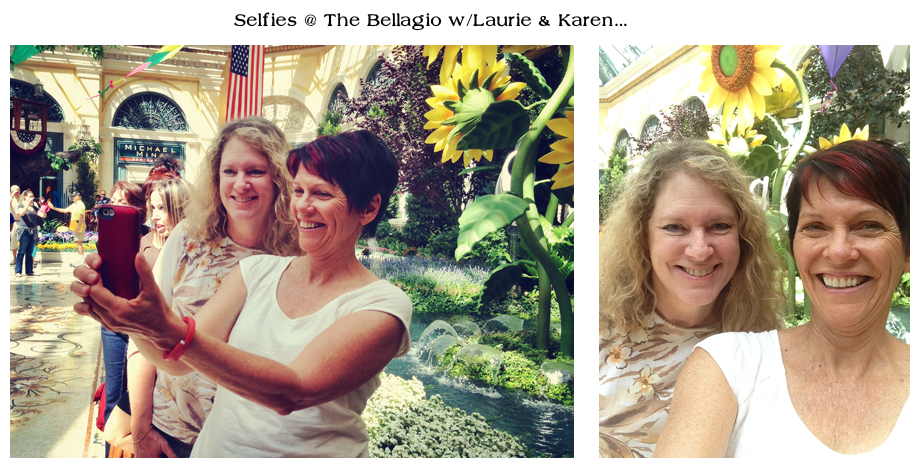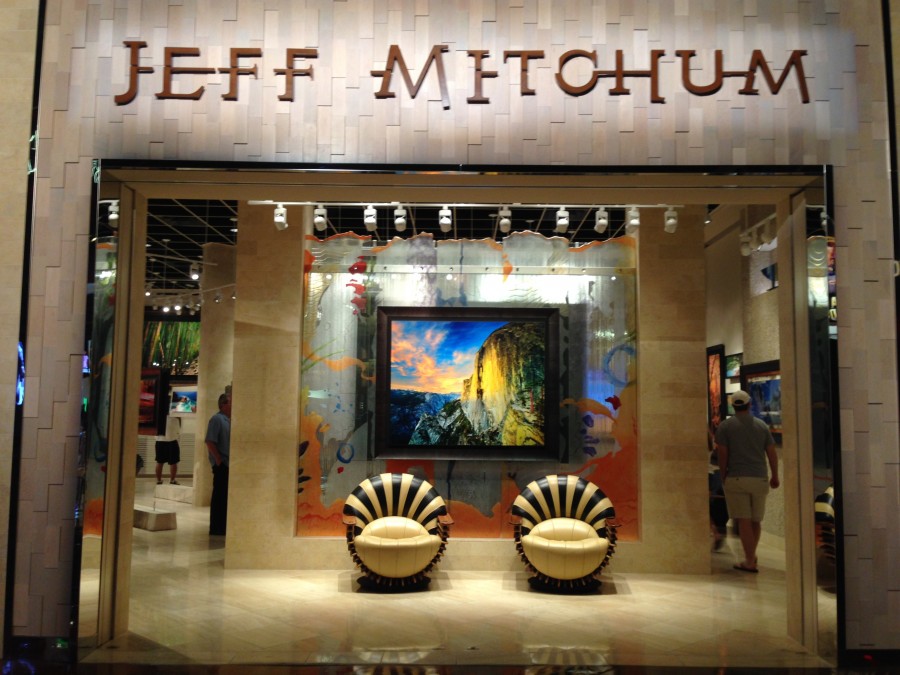 The Arcanum Connection
The Lauri Novak story is awesome. She is one of my Apprentices in The Arcanum! Crazy! But don't let that fool you – she is one badass photographer, as you can see on her website. (I linked her name to it.) Lauri WON this trip to Photoshop World at the last minute, through a KelbyOne promotion and flew out from Chicago! How awesome is THAT? So this virtual world we've known each other in for several months got real as we met in person for the first time! She is fabulous and fantastic, smart and funny and crazy talented. We both both marveled at how this virtual land of learning we've been occupying since April has brought people together in amazing ways who would've never met any other way. As has happened with some of the others… when they DO have the miraculous chance to meet in person, it's like you've known each other for years. This was our chance to experience that!
This was us at a PSW event at Gameworks – a really fun place, if you've never been. I had a great time there… and I don't even like games!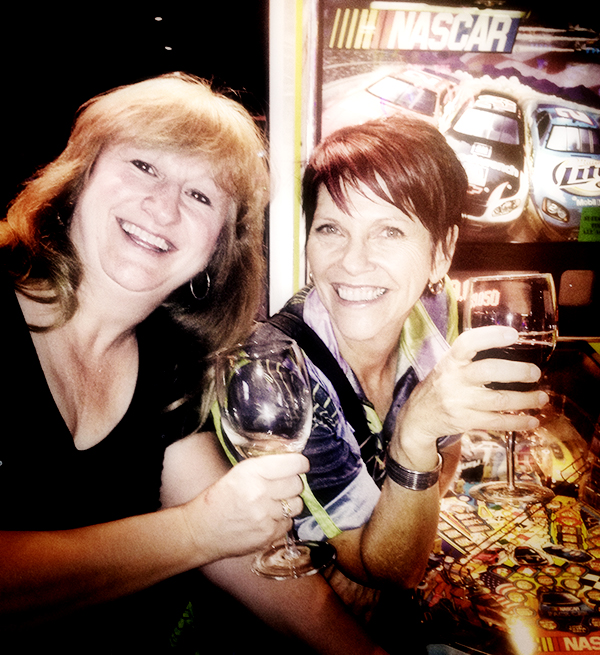 It's Always About The People
Like I said, it's all about the people for me. I did a wonderful episode of The Chat with Matt K by the shores of Lake Tahoe… and now we're friends for life. If you ever get a chance to take a class or meet Matt… RUN, do not walk… to this golden opportunity. You'll be glad you did!
Dave Bell is another awesome friend and photographer. He's a professor at a private college, is also in The Arcanum – and he and his wife Susie are shining lights in the world. He helped me record two episodes of The Chat that I did at PSW with Peter Hurley and Frank Doorhof. Two more amazing shows to look forward to!
And Levi Sims is doing an interesting project… check it out on his website.. He tirelessly took hundred of photos of folks in the same Steve jobs pose. The one in this triptych was mine. I love seeing the projects that people do. It fascinates me to discover what they find interesting and worth doing. It inspires me – and always leaves me with more ideas than I can ever do in one lifetime!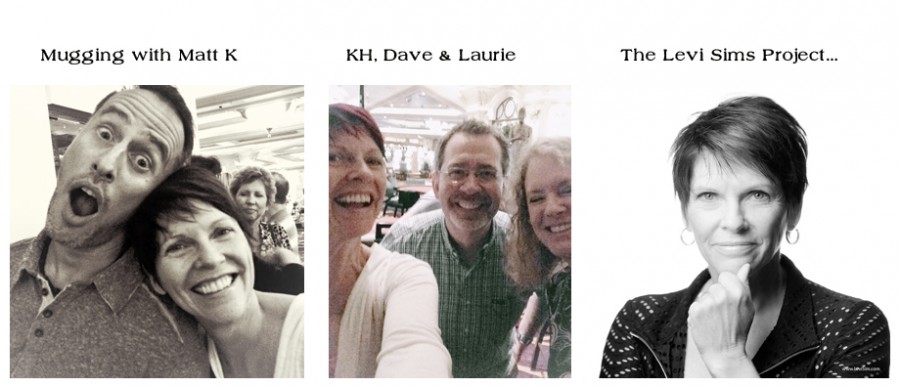 I did a Chat with Peter Hurley in NYC a couple of months ago. But he called me a couple of weeks later and asked if he could have a do-over. It's a funny story – more than I can share here, but when I air his episode, you'll see what I mean! Anyway, he and Michael Bonocore are just so silly and funny together… well, what's a girl to do? One must capture the moment!
And the one of me… well, it just completely sums up my week and the blessings of hugs from a hundred friends.
It was originally a shot that Laurie Rubin took with HER iPhone, done for my husband. His birthday happened while I was gone. But it also became an image that meant Love, period. For him… and for this rowdy and awesome group of passionate photographers who share their unique and wonderful vision of the world so brilliantly, all year long.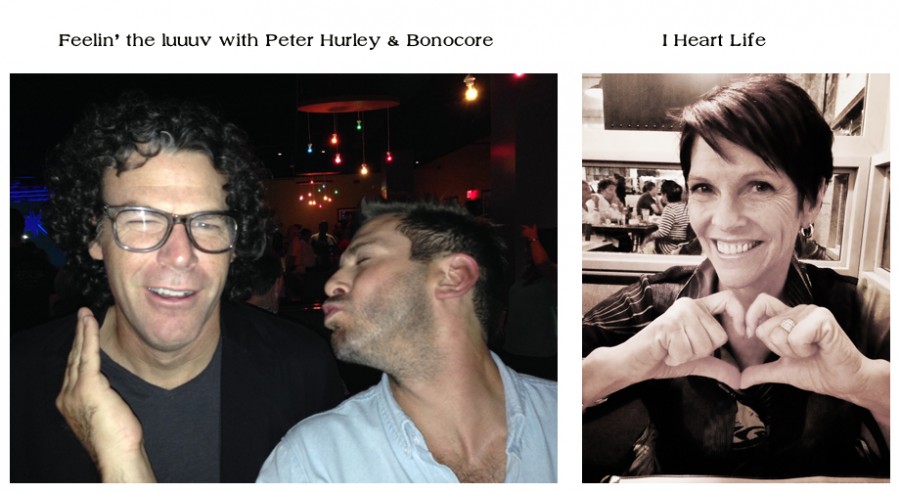 All photos taken with iPhone… Tryptichs created with Tych Panel.