Lines, Contrast, Patterns = Monochrome
 My, What Strong Lines You Have!
This is a brand, spankin' new photo. I haven't posted it anywhere, except here. 'Cause my blog gets first crack at everything. I'm partial that way.
It DID appear in a recent webinar I did on Tonality Pro for Macphun Software, because that's how I processed it. This particular photo is just such a great example of how you can work with selective colors in Tonality Pro.
I do love this one… single shot, hand held… I found it while I was waiting for sunset at Donner Lake one evening this summer. I still remember the sound of the mosquito I was dodging at the time.
The little boat rental outfit was closed for the day… and all their boats were tied up, but this one was just as you see it. Such a classic set up – and perfect for a monochrome approach. The strong lines make it so; the verticals of the trees, the horizontal of the boat and dock… accentuated by the vertical orientation.
It's a good thing to remember, should you wonder if a subject would make a good black and white image. Does it have strong lines, contrasts and repeating patterns? Then it's probably a shoo-in for monochrome.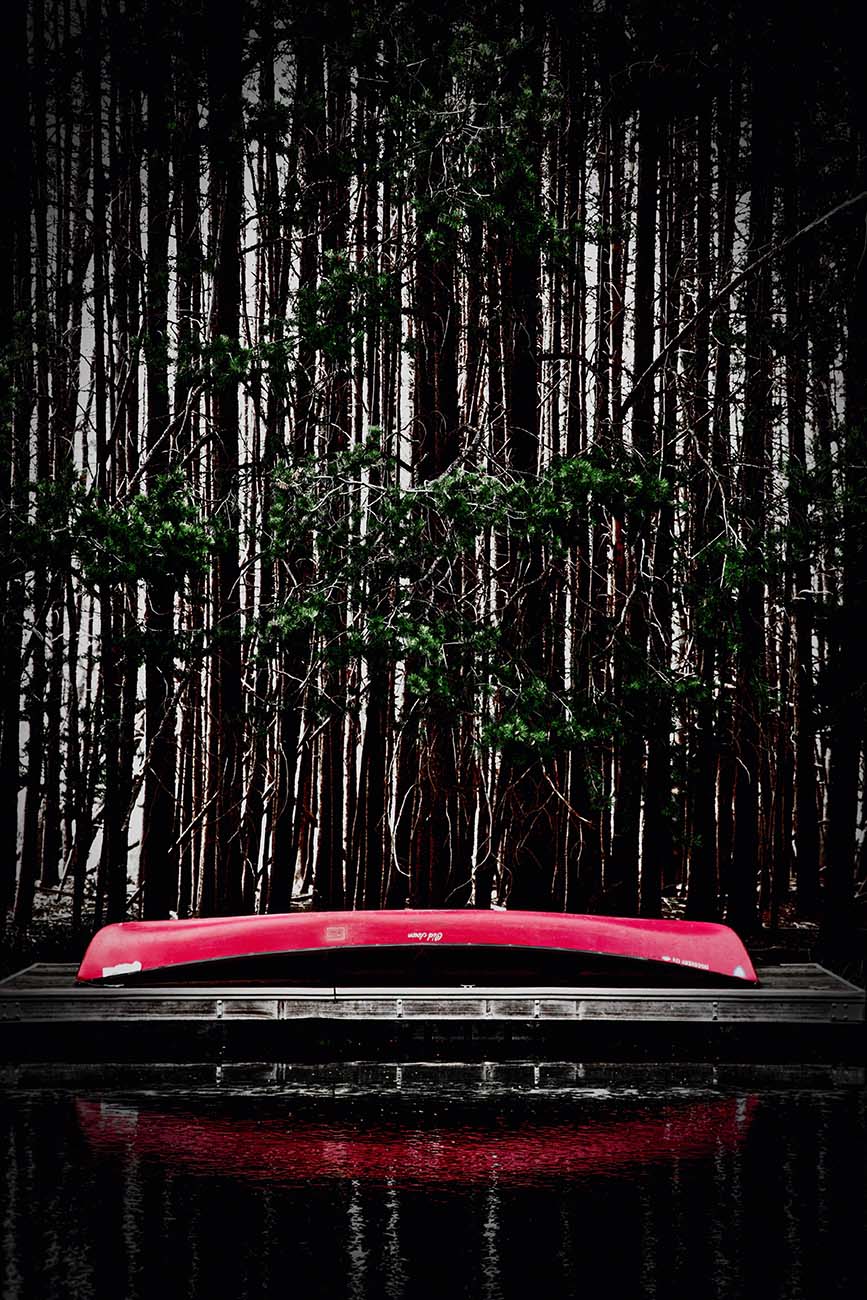 If You Like Learning…
On a whole other topic (but still related to learning)… remember last week when I said "Something Big is Coming?"
It starts tomorrow. I can't give you the complete lowdown on the rundown until then, but I do get to say this much… Wow!
Yeah. Check in tomorrow… I'll have the entire thing all laid out for ya. It's COOL!