Harvest… It's Only PART of the Story!
Autumn is harvest time.
And personally, I like the idea of harvesting gold.
It doesn't have to be literal gold… although… wait, give me a moment.
[She pauses. Muses.]
Yep, kinda love that idea too.
But there's more to this 'golden harvest' notion that I like…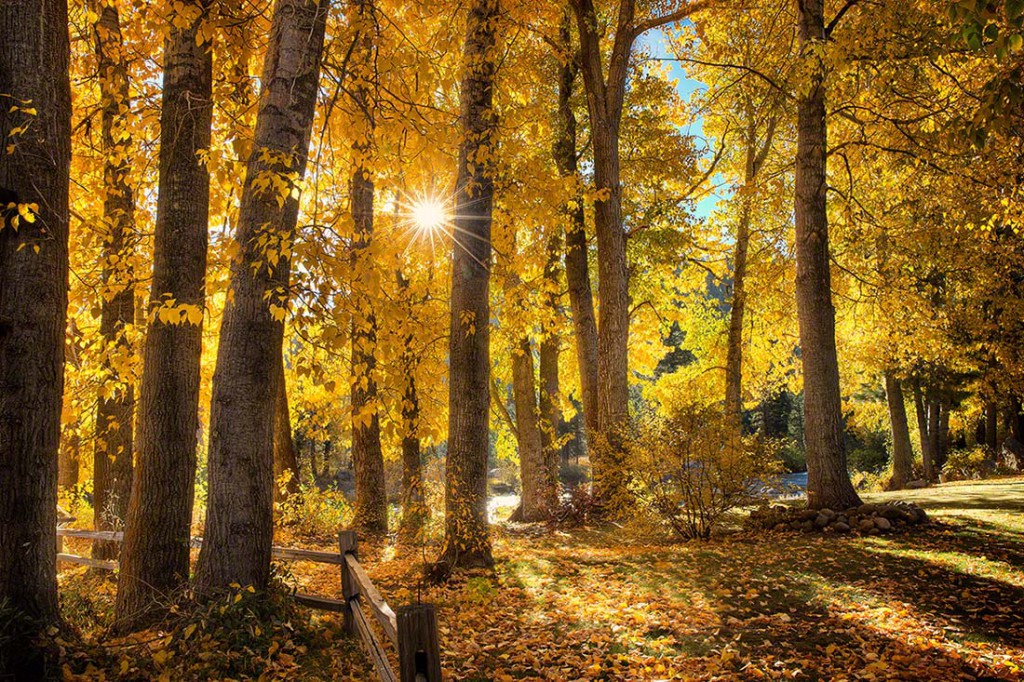 (Photo story: taken in Truckee last year – but I never posted it on my blog. The nicest man in town was generous enough to let me venture into his amazing yard. It was breathtaking! I gave the best ones to him to thank him for the unfettered, exclusive access. His family made a Christmas card out of one of them. It was all so cool.)
The Other Stuff To Love About Fall
For instance, there's the color. The colors of fall make me NUTS!! (many would argue that I was nuts before fall. You know who you are.).
I love the capriciousness of nature in deciding where fall colors will hit, what hues will be 'in' that season, where they'll happen… and when. (Vogue magazine's fall issue is SO pale by comparison! A bunch of wannabes next to Nature herself.)
I love wearing fall clothes. The layers, texture, colors. Yummmmmm.
I love the warm days and crisp nights. Mid twenties by dawn around here lately! Mid-80's by day. Aaaahhhhhh.
I love photographing all of it. And while I do loves me some grand vistas full of vibrant, fall color… I love how macro images get all up in the grill of autumnal deliciousness. I probably do more macro photography this time of year than any other. Then I revisit it deep in the winter for that warm glowy feeling.


The Esoteric Side of Fall…
But there are some other things I love about this time of year. They're a bit more esoteric.
Like… the harvesting of the best ideas I tried out all year – and ran with all summer – to formulate what I'm going to focus on in the new year. It's easier this time of year, because Autumn just feels so dang good. And nothing begets more awesomeness than focusing on feeling GOOD.
The day dreaming I do this time of year about life, what difference I want to make in the world, what I have to offer and bring… and which ones I want to bring next. Y' know… contemplating the gold I want to harvest NEXT year!
I'm launching brand new website. I guess that's not THAT esoteric, although it IS still in the creation phase. The design .jpgs are done… they're amazing! I'm nervous, excited, stoked, giddy and a little dizzy over the whole thing. It will finally be HOME. Capital letters. A true gathering of ALL the elements of my crazy world… and the place I'll be launching new worlds, new creations. My mind reels at the possibilities.
And The Really Practical Stuff
Of course, I live in the mountains at 6000 feet. Snow country. At least we hope! California's been super dry 'n droughty… so we're doing the dance for big snows this winter! We're preparing as if that will be the case… any last minute home repairs git done NOW.
Putting some of the summer furniture away. Painting the deck. Last trip to the dump before buttoning up the utility trailer for the season. Re-upping our driveway snow removal contract. (I discovered the importance of THAT one at midnight when I returned from Europe one December to 2 feet of hard, crusty snow in the driveway that required chiseling to get through!)
Autumn is about assessing. Preparing. Dreaming. Harvesting. Getting ready to rest. Which this December… I'm determined to do!
'Cause man, do I have a rockin' January in mind. Woot!
What's on the docket for YOU this fall?