The Arcanum: Tanya Wallis
Being a Master in The Arcanum 
First, those of you who follow this blog know that I'm one of the 6 original Inception Masters in the Arcanum.
Back when it all first started, I wrote a two-part blog post about what it all meant to me: The Arcanum, Magical Academy of Artistic Mastery.
I'm including these links on each of these highlight posts, since new folks are entering our little KHutt blog world over here every week. Wouldn't want to leave any of you guys out!
Click here for Part One
Click here for Part Two.
We began in April, 2014. 9 months later, I had 6 Level 20 graduates. It was such  an incredible journey of spirit, soul and creativity… for all of us.  Their stories just had to be shared. I'm doing it because they were the first bunch to take the leap of faith when the Arcanum was still a baby in beta. I think each one's story is incredibly inspiring, each in their own unique way.
So far, I've shared the journeys of  Lauri Novak, Sandra Carlock, Dave Garber and Bob Young.
Today, I'd like to introduce you to…
Tanya Wallis.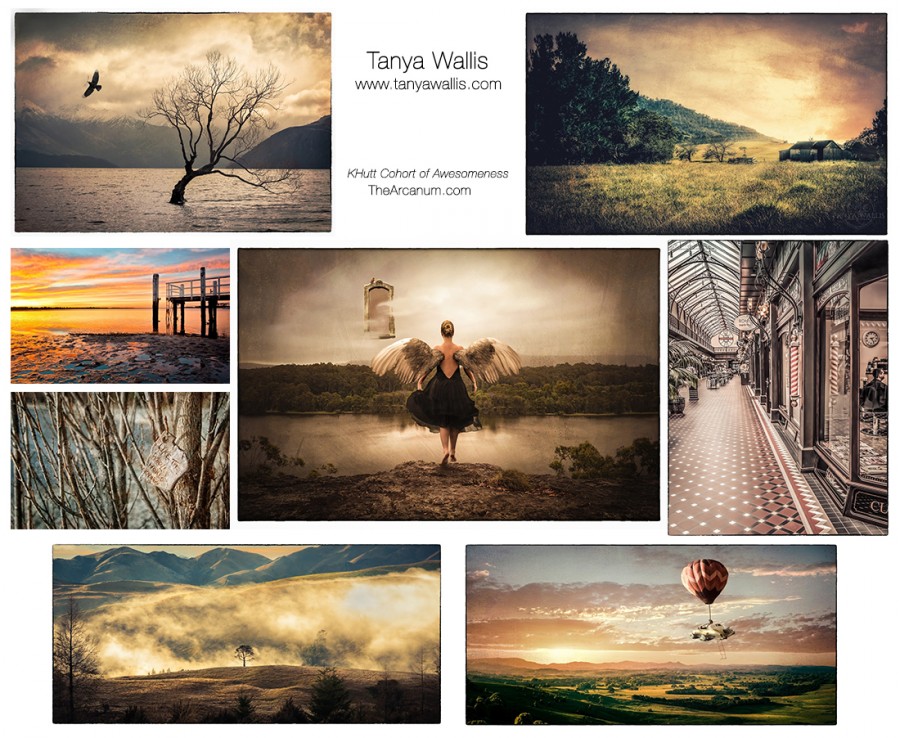 One of Our Aussies
Australia was well-represented in our cohort! There were 4 awesome Aussies in our midst, Tanya included. Back in April, 2014 when we started, I asked everyone to introduce themselves. This was Tanya's intro:
"Hi Everyone!
wow. I'm still a bit in shock I think. I have been following Karen for a while now, but I am still relatively new to the world of HDR. I was very doubtful I would get a look in this early in the Arcanum rollout.
I am a veteran and avid photoshopper, but I have only been using lightroom and HDR photography tools for about a year or two.
I am a mother of 4 boys, and I come from the Shoalhaven. South of Sydney NSW Australia.
My profile picture was taken by one of my sons (hence the leaning down)
I am a musician, and have been in a few bands over the years, but that has taken a backseat to my family and work life. My youngest being 2yrs old. Luckily my photography didn't though.
I am very thankful for this opportunity to have a group of wonderfully experienced and talented photographers critique my work.
I can't wait to jump on the learning bus! toot toot! Bring it on!"
Little did any of us know what "Bring it on!" would mean!
Finding Tanya
You may remember that we began our cohort as a landscape discipline. It evolved into the KHutt Cohort of Awesomeness (or KHutt COA, as they fondly call it) over our time together. Honestly, they were the ones driving that ship:  my amazing Apprentices. Artists. Warriors of the heart. Soul seekers. Light lovers, one and all. This crew pushed themselves – and me – into areas that I can only explain by understanding that Love and Light want what Love and Light want! And they both wanted to express through these amazing people I was so honored to call my Apprentices and now, friends.
As the others did, Tanya turned in her requisite landscape images at the beginning. They were fine, acceptable. But I found myself wondering "Who are you?" I saw pretty pictures, but I was missing the statement, the point of view. I wanted Tanya's presence to be felt in her work!

Apprentices do lots of assignments in the course of study: they get out there and create new works all the time. To get better at this sport, you have to DO it!  But do it with focus. I talked ALOT about focus, and not just the lens variety! I wanted them to discover what they wanted and felt, focus on it – and go git it!
The Method to the Madness
So I got curious. What made these people's boats float? I had to find out! In addition to the required Arcanum exercises for each level aimed at exploring one's art, I created some extras. They were ones  like "shoot the same subject 3 different ways", a scavenger hunt, go through a list of photographer websites that I chose for specific reasons… pick the artist that resonates the most and explain why. The results told me ALOT about where everyone most desired to take their work. It was illuminating!
In case you were wondering, here's that list:
Patrick Di Fuscia,
Elia Locardi
Patrick Smith,
Chip Phillips
Art Wolfe
Nathan Wirth
Athena Carey
Maggie Taylor,
Alexa Meade
Red HongYi
Miss Aniela
Alexia Sinclair
Benjamin Wong
www.bonexpose.com (and follow Leodor Selenier on G+ if you don't already!)
Vladimir Kush,
Robin Griggs Wood,
Ansel Adams,
Tim Flach (I particularly love his dogs and horses)
Furthermore, I asked that they do an exercise wherein they go out to shoot – but only take 10 photos. These have to photos where they FEEL something that screams "YES! and only then press the shutter release. There were more…  but the bottom line was that I wanted to see what resonated with each person. Discover what they were naturally drawn to. Learn what voice was already speaking within them. THEN we'd have something to work with – in landscape or any other kind of photography.
When I started to see Tanya post images like these, I knew where to go: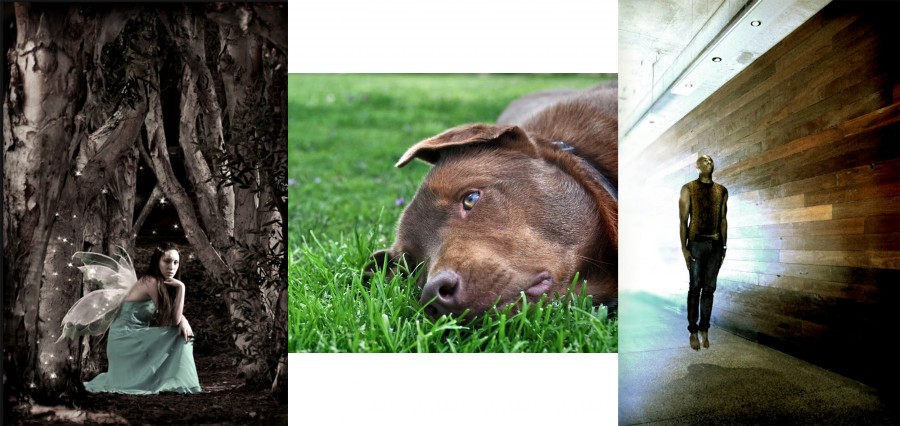 You see, Tanya Wallis loves the fanciful, has an extraordinary way with words, has a very cool sense of color, is tremendous at post-processing (especially textures and composites) is incredibly funny and smart and tells a GREAT story. She suffers from depression from time to time. Luckily, she's also practical, strong and allows herself to be inspired. I wanted ALL of those things to start showing up in her work!
Not to mention that along the way she became the Grand Librarian of The Arcanum! It's her job to mind the ever-growing library of videos being produced on a  regular basis… intro videos, tutorials, critique sessions, etc. It's huge!
She also occasionally self-proclaims other titles, "Creatologist and Chief Imagination and Morale Officer, Goddess of the People, The Champion of Comic Relief, A Master of Interpersonal Community Relations, The Co-ordinator of Synchronicity,  A Mindscape Magician, Ego Enhancement Consultant, and Empressario of Equalities. Either or All of the above on a good day!"
You see what I mean about her humor and way with words. Grin.
Well, Hello Tanya!
So she started to learn how to focus in… to choose the story of a landscape moment when taking the photograph, rather than taking EVERYTHING in. That determined when, where and how to take an eye-popping photo.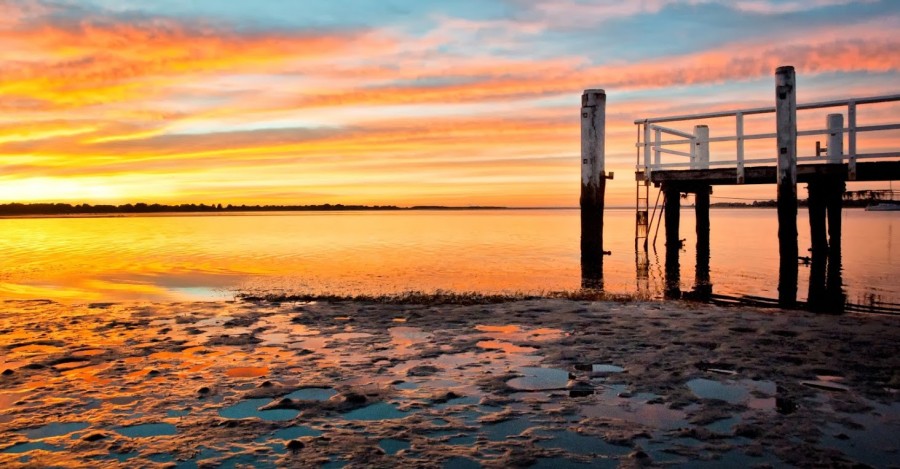 She began using her post-processing chops and sense of color and textures for some beautiful and "uniquely Tanya" results: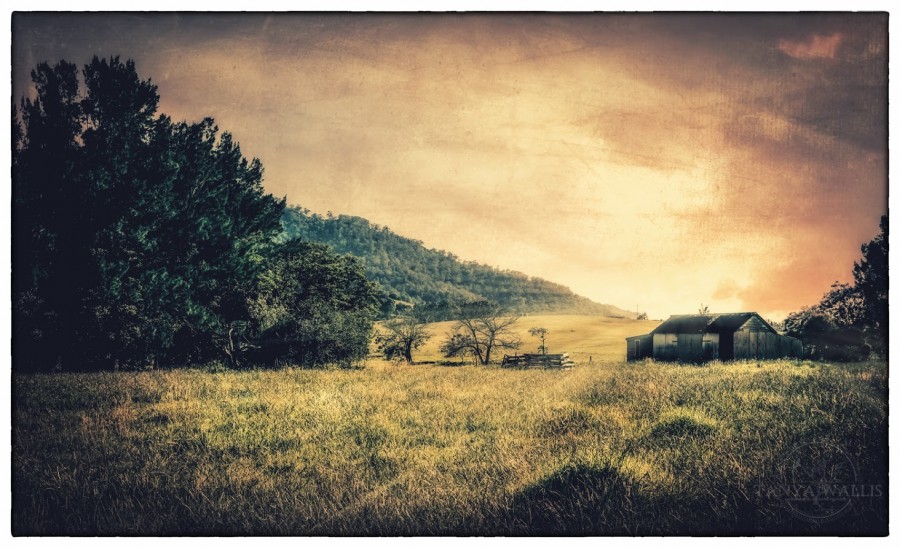 She took a ordinary landscape image and turned it into an extraordinary story: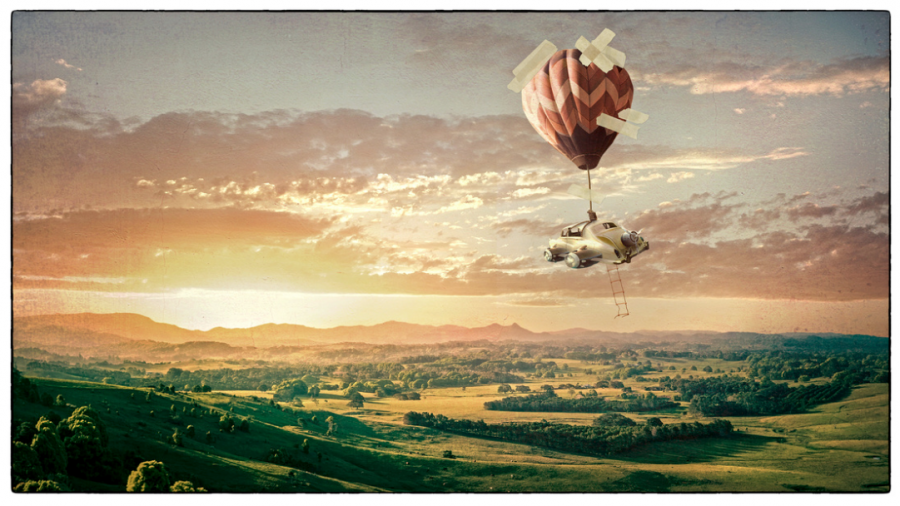 And made HER take on the famous tree-in-the-lake in Wanaka, New Zealand something no one has ever seen before: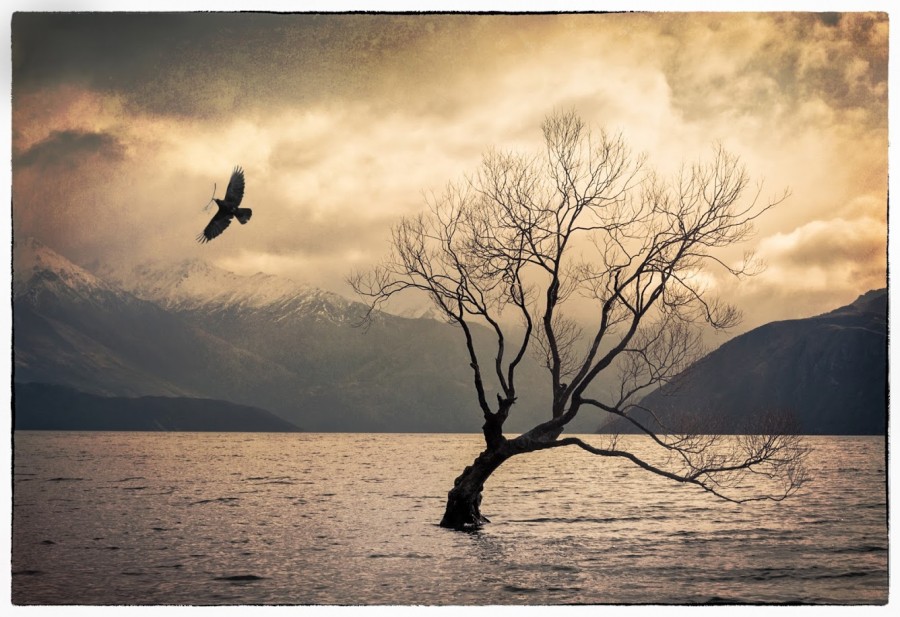 The Famous KHutt COA "Project"
You may have read the journeys of some of my other Apprentices, in which case you'll remember that all chose "Projects" to pursue for their final 10 levels. My cohort being so stinkin' smart and forward-looking, then needed goals! So they all got to choose. Tanya made a couple of pivotal moves with hers.
First, she began to notice a theme amongst many of her favorite photos: Trees.
So she decided to make an eBook: "A Gathering of Trees"… but more than that, she built her first photography website and logo! And when I say "she created", I do mean did it all herself. 😉
Here's the screen shot of the home page. If you click on it, it'll take you to the home page.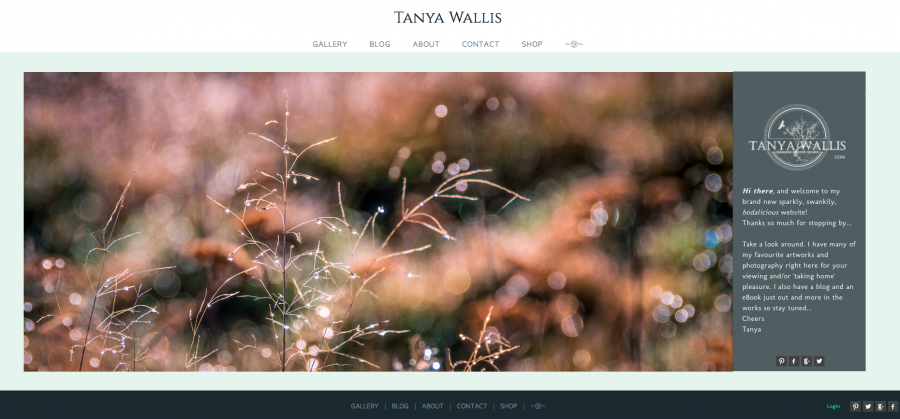 The Master's Challenge
Finally, one of the final assignments called "The Masters Challenge". I chose one for each Apprentice individually, based upon where I felt each person was just about breakthrough in their growth.
For Tanya, I wanted her to create a selfie of fantastical proportions. I wanted her to bring all parts of her together and create a self-portrait that carried the light of her heart and soul within it – so that on a bad day, she can simply look at it and remember who she really is, a being of light.
Here were my words:
"I want you to do a self portrait. But not just ANY self-portrait. It is to be done "Tanya style"… very fanciful and layered. It should include the many parts of herself… but with the overall message being one of light, hope and heart. Which, as we know, IS Tanya!" 
Of COURSE she rose to the occasion – I expected that. But what she produced literally brought tears to my eyes.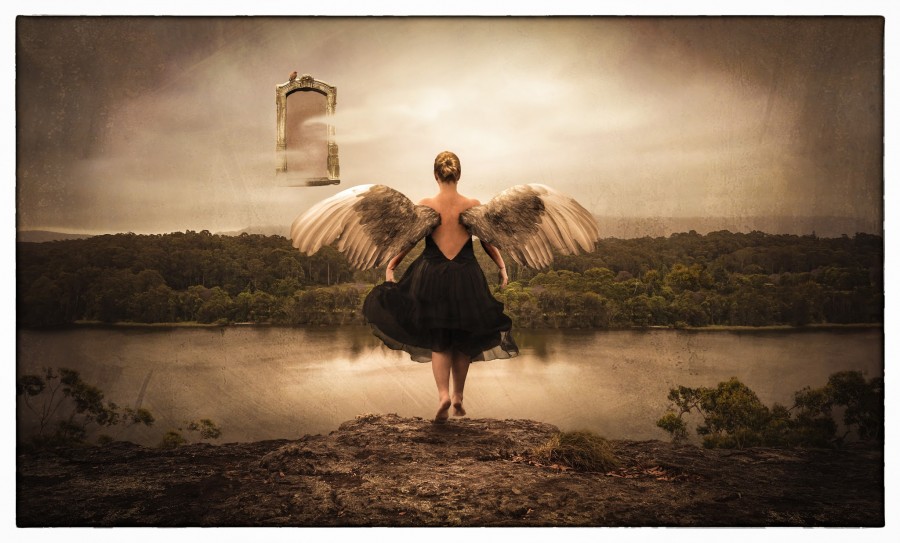 When she posted this image in our cohort, she re-iterated my words… then added her own:
"The unofficial challenge I set myself was to try and squeeze as many metaphors in as possible 😉 hehe
The ideas behind it being my newly found 'wings', my stepping up to another challenge that almost seems beyond reach but now so much more achievable, and also, the next step I take is important, and as Karen keeps telling me, you only need to take one step at a time to keep moving.
The dark colours of this image are not done to create a sense of foreboding or fear, but rather to show a warmth in my current mindset and a comfort knowing that although things may sometimes look bleak there is a ray of light shining on the path we are to take. My idea is to inspire hope and the ability of achieving your own dreams (even if you have to manufacture wings to help you achieve this)
Thank you all for adding another stitch to my wings.
I am not afraid anymore. 🙂

I have also created a short video on the making of my artwork. 
http://youtu.be/Kc4U1acBvrY"
The Presentation
The final thing my level 20 graduates could choose to do was a final Presentation. It was simply meant as a way for all of us to complete our journey bear witness to each person's growth and extraordinary experiences. For each person to lay out where they started and where they ended up. To have a chance to stand together in honor of one another and say "Yay! You are truly amazing!", before going off into the next adventure within The Arcanum.
Not everyone is comfortable on video. Lauri Novak and Tanya Wallis (who became besties) are two such folks. So, they introduced each other on their Presentations to make it easier for the other one to get started. 😀
One of My (Literal) Takeaways
When all was said and done, there was one image that spoke to me so strongly of our KHuttCOA adventure together. It was the one below, which I ordered from Tanya's website.
It tells a story of a simple landscape… that evolves into an extraordinary, magical adventure. Which is certainly how I see our cohort's evolution. It's also how I see the promise and possibilities within the "landscape of life"!
It was the first sale from her website… and will daily remind me of the focus and choices I want to make, every single day of my life.
Thank you, Tanya Wallis for being part of the Awesome in the KHutt COA!!