Mt. Fuji!
Well, look what arrived the other day… the Fuji XTi and three lenses! This is the next experiment in my ongoing quest to find a mirrorless camera solution for travel and for those slightly more treacherous locations any landscape photographer wants to venture into (if you haven't been following this thread – and want to – it all started with Sony over here. Continued here. Aaannnd most recently went on over here.).
Sony didn't work for me. Will Fuji? First results are in… and (drum roll, please)… it might. Here are my initial impressions…
But first: one must build a mountain up into the clouds in homage to the brand. Check.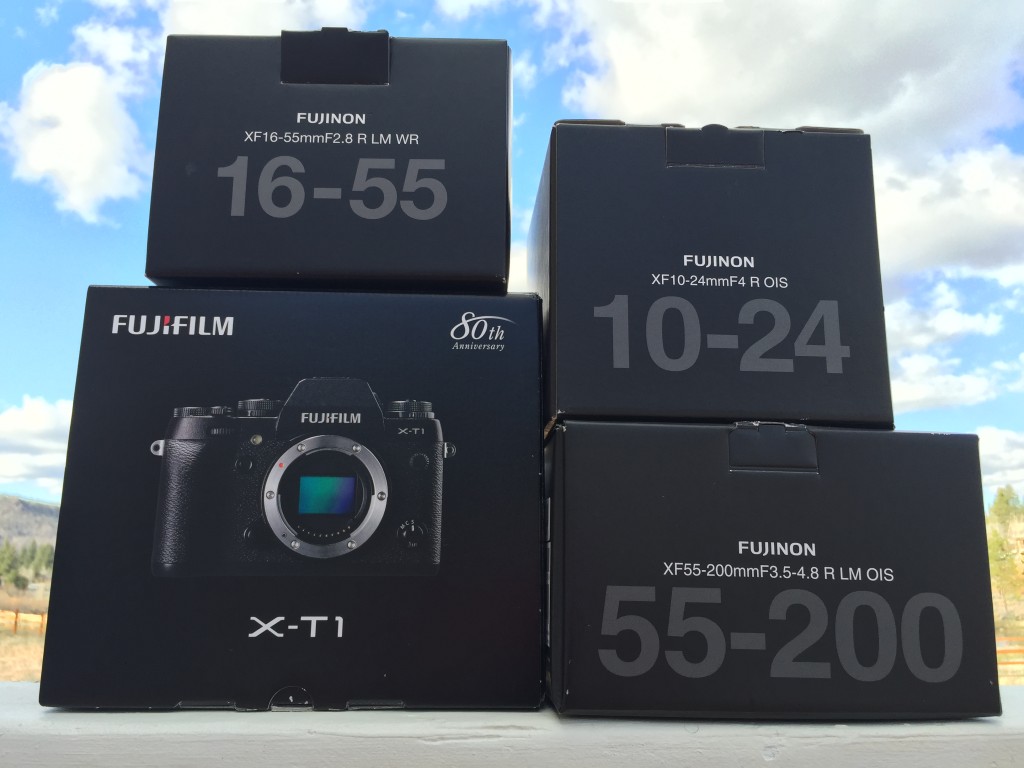 Back in the day, Fuji color film was gorrrrrgeous. I used it – along with some of the Kodaks for black and white – in my film cameras. Fujinon lenses are kinda legendary. So I figured those were two good marks in its favor. The 16mg images had me a bit concerned for larger prints. Still do. But ya gotta play to win – and I'm keeping an open mind.
First Impressions
Just to be clear; I did NOT open each box objectively like a camera reviewer. Mais non! I gleefully opened each box and as just me. Part Christmas morning, excited to just this side of hyperventilating… part jilted lover, still a little achey from the let down of her first pick of a partner. It's an entirely subjective, personal journey, this whole thing. I feel like I have to keep making that disclaimer. Everybody's a frickin' expert, y'know? I'm just looking for a solution that'll work for ME… sharing the process with YOU. Simple and down to earth.
So. First touch.
Ooooooo. That's all I have to say about that. I love how Fuji feels in my hand. I like the size and weight of the lenses. I got the weather proofed, professional lenses. They weigh a wee bit more… but they're not very heavy by my gauge and feel amazing. Solid. Inviting. Pro. They're ALL gorgeous, optically. I love touching them. Does that sound weird? (I kinda think so. heh.) I actually think that's part of a legit measure of gear you're going to use ALOT… what's it like to physically interact with it? In my case… I lerv the feel. Naturally, the f/2.8 lens is a bit heavier than the others… but that's normal and STILL feels worlds lighter than what I'm used to.
Getting Down With The Controls
The first thing I always do with a new camera is to put it on Auto and go shooting. See what it does all by itself. See if learning the thing is intuitive. Get a feel for how much I'm gonna have to bury myself in the manual. Burn off some excitement so I can concentrate.
Fuji's different enough from Canon that it wasn't entirely intuitive at first for me. It WAS, however, very similar to my sweet Minolta SRT-103 from yonder days, 30 or so years ago. Lots of dials and buttons on the outside. I still had to bury myself in the manual, though. I couldn't just play "drop-the-needle" (you DO remember LP's, right?) with a quick scan through. Fuji has it's own way of dealing with the dance between knobs and menus. It's cool – I just find I'm having to create a new set up synapses in my brain for it to be completely intuitive. It's coming pretty quickly though… and is definitely fun.
The Pics
When I first learn a new camera, I take a whole bunch of images NOBODY wants to see! Like my foot on my desk at different settings. Huge snore. So I won't bore with you those… I deleted most of them anyway.
But yesterday I finally felt adept enough to take my new Fuji-friend out for a walk. Much like I did the Sony a couple of weeks ago (after which I packed it all up and sent it back).
This day, I used the 16-55 f/2.8 and 55-200 f/3.5-4.8… and it was right around sunset. All images were shot handheld. All were at ISO 800 – with practically no noise. A couple are processed, but some aren't. Like this one… it's SOOC:
55-200 lens, ISO 800, f/16, zoomed all the way in to 200mm. If it's a little soft that's not the lens, it's me. But I thought it worked for this nice moment between friends.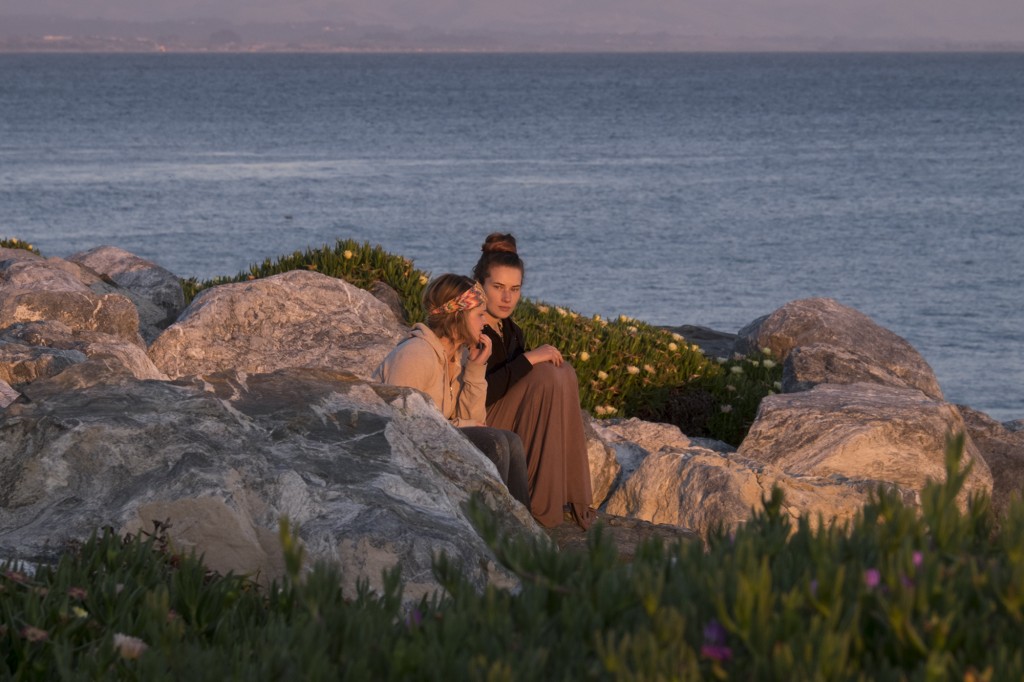 Here's another one out of the camera, no processing at all. I like the dynamic range and colors… which is one of the things I always love about Fuji film. Lovely to see they've retained those values.
Again, shot with the 55-200 (the real reach of these lenses built for APS-C sensor cameras is figured by multiplying by 1.6. So, 88-320 is this one's actual reach.). ISO 800, f/5, 156mm.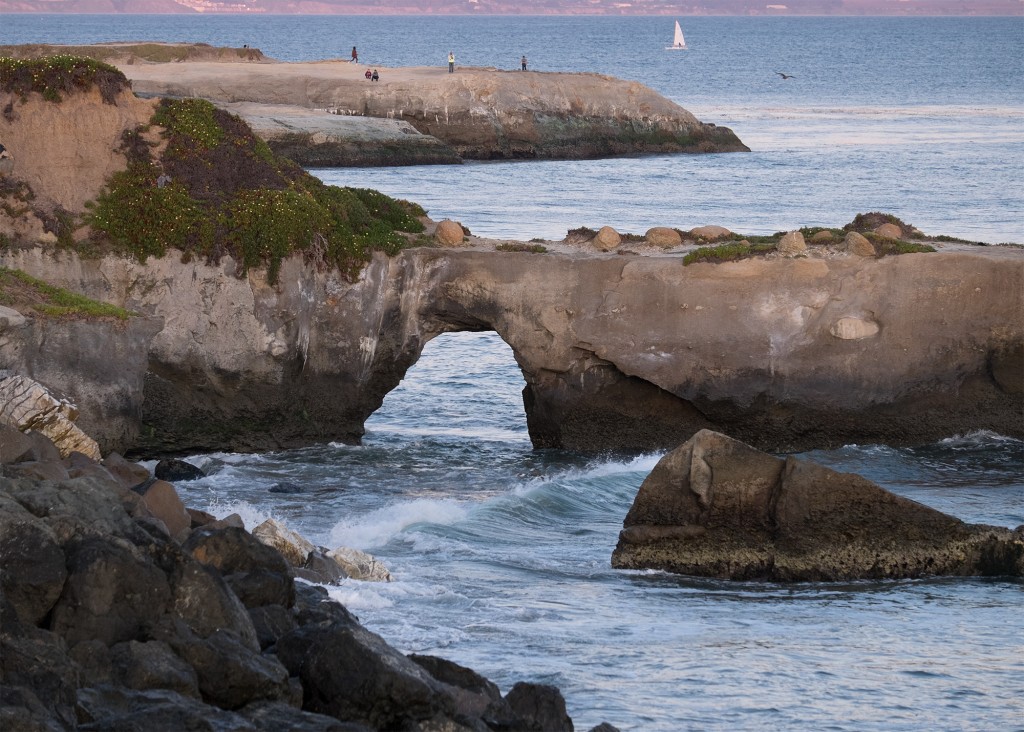 This one was also shot with the telephoto. Only cropped a little – and I definitely processed this one. I need to see how these images hold up to my processing AND see how large I can print them. I don't have anything definitive to say about all that yet… that's still a works in progress. But here's the first one I've done anything to… and it did fine.
55-200 lens, f/16, ISO 800,  181mm.
Why f/16 you ask? I just forgot to change it to something less. But it worked out just fine!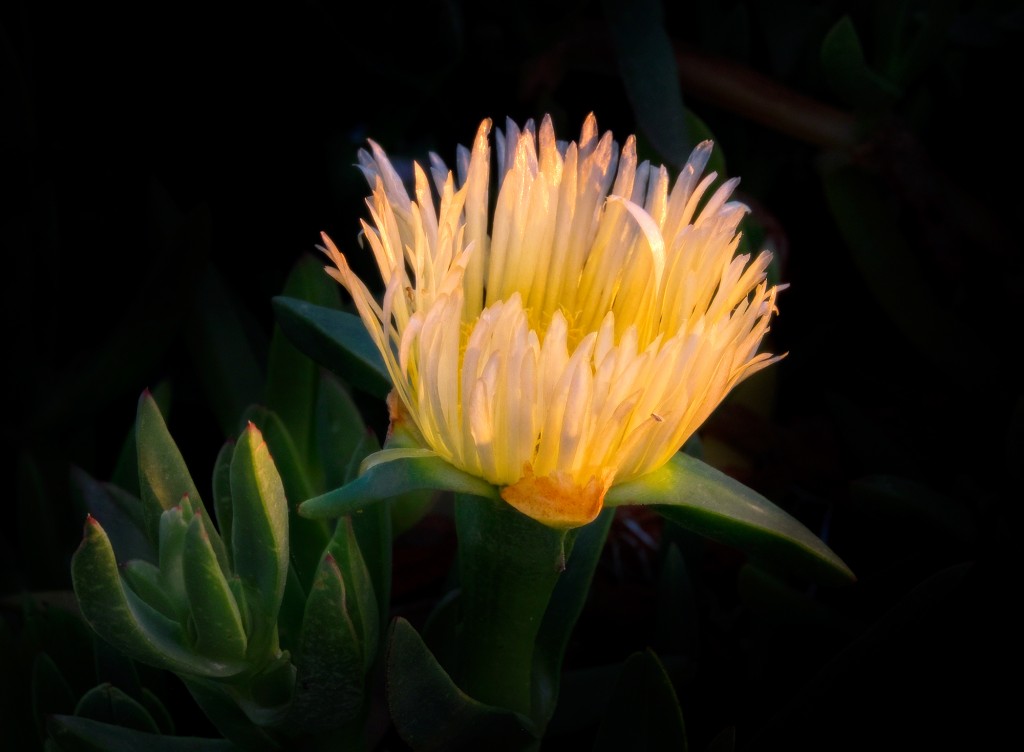 Likewise, I processed this one. Contrast, processed some colors in, some contrast/structure in the tree. No banding or problems of any kind, which I do sometimes see in my Canon images of this type.
55-200 lens, ISO 800, f/5, 136mm.
I call it the "Pinky McFee Tree". 😀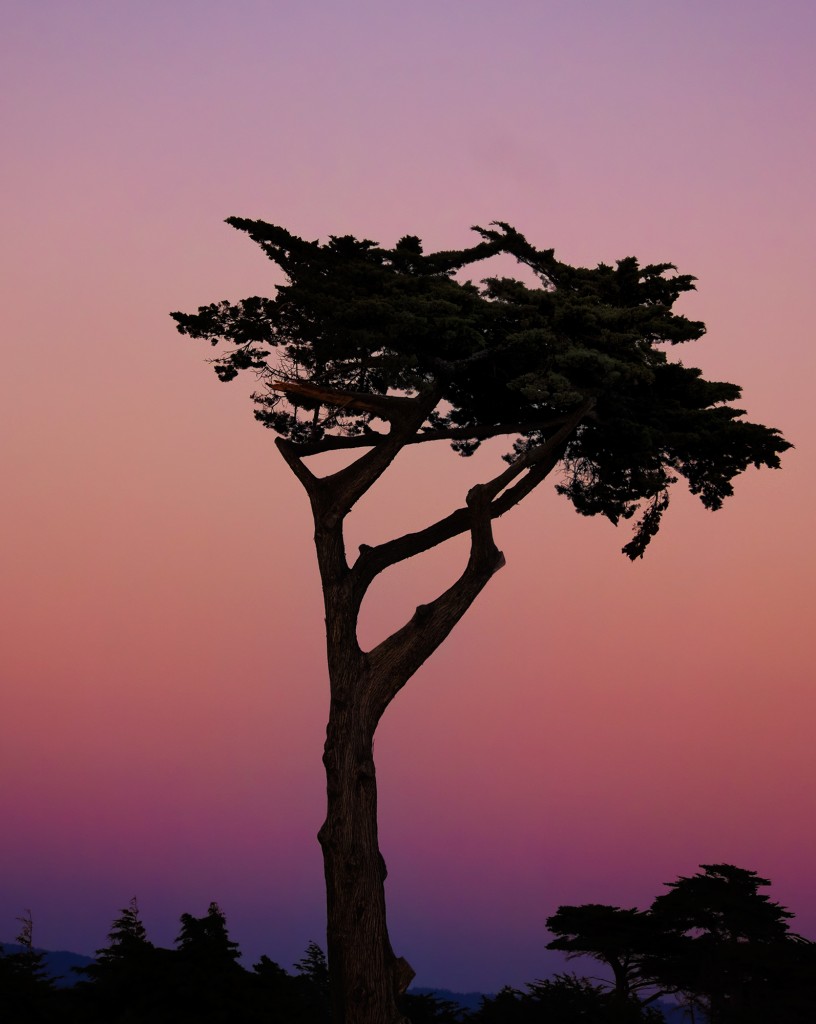 I just had a little fun with this one… also added one of the textures from my store. Have you seen those? They're here. We're just getting ready to formally introduce those… they've just been waiting quietly until then. But I digress…
Taken with the 16-55 f/2.8, ISO 800, f/8, 37mm.