My Top 10 Head-to-Toe Travel Tools 'n Tips
Ladies, can we travel-chat for a minute?
Gentlemen; you're welcome to hang out too, but if underwear and lady things make you blush… well, consider yourself forewarned!
I love to travel (don't we all?). But I HATE to be more uncomfortable than necessary. Admit it, so do you!
I'm betting I'm also not alone in having a few physical issues that can ruin my day if I don't take a few simple precautions. My mother was a Girl Scout leader… I'm an ex-horse trainer… which means this vital lesson is in ingrained my cells: BE PREPARED!!
For my recent month-long trip to France, I knew I needed to relearn what I had learned, as Yoda might say. So, I spent HOURS before my recent month-long trip to France looking through Smarter Travel dot com's website for the best solutions I could find (I subscribe to their newsletter – it's genius!). I watched videos on packing. I revamped my luggage configuration completely. I obsessed for weeks. And I never got tired of checking out how other people succeed at travel.
From Pack Rat to (Somewhat) Lean 'n Mean
I'm a total, prime time pack rat. I admit it. My friends all know it. I like going places in cars because they're like a giant suitcase on wheels I can fill with anything my imagination thinks I might need. Have ya MET my imagination?? Sheeesh.
But travel restrictions and the challenges of this particular trip meant rethinking EVERYTHING!
I had to cover 3.5 weeks… 4 moves to different locations involving planes, trains and automobiles… plus a 4-5 day road trip in a small car. I'm also a (reasonably) recovered agoraphobic (who still needs her "stuff" to feel grounded. But maybe not as MUCH stuff!). I have ALWAYS overpacked… but for once wanted to experience the incredible lightness of being that comes from not schlepping a year's worth of stuff.
And now… well, I'm no Rick Steves (another source I tapped often!) when it comes to packing… but I impressed even myself this time! Here are my new favorite gems:
NOTE: I'm giving you links to all these products… but I'm in no way affiliated with any of them, receive not pay or other consideration for recommending them. I just found 'em all SUPER helpful. 😀
1. My Pillow
Yep, that's the name: My Pillow. You've probably heard of it, their ads and informercials are EVERYWHERE! I resisted, because I hate being part of a herd. But I have upper back/neck issues that'll flatten me (and sometimes make me barf. Eeeuuuwww!!) if I don't get the pillow thing right.  Hence this one being my #1. I'd run out of pillows to try, so gave Pillow du Moi a twirl. Now I'm a fangirl, have 'em at home and for my trip went with these two:
My Pillow Travel and My First Pillow:
I ordered them both simply to see what the difference was (they had a big sale, so why not?). The travel one is just a little smaller than My First Pillow… and I used them both. On the plane: for my neck and back, then configured in different ways to work with whatever bed I slept in. Genius! I never had a neck headache the entire trip! [Happy Dance]
I needed a different carry-on bag. Something smaller, convertible, that could double as 22″ bag if need be. This little gem is truly two bags in one. Zipped up, it's a wee little in-flight 14″ carryon… which was good for my external hard drives, iPad, Macbook Air and other gearstuffs that I didn't dare put in my checked suitcase. Yes, I did check a bag. (Hey, I'm only better… not completely reformed!). I bring my own food when I fly – even that fit inside!
Once in France, I could unzip this puppy and go for 4 or 5 days… clothes, gearstuffs, the works! It's what I used on our road trip, no muss no fuss.
It looks like this… 14″ x 13.75″ x 9″ zipped up… 14″ x 22″ x 9″ expanded.
Here's the video… cause I know you wanna see it in action!

2. The Crumpler!
Ladies, I have a confession. I'm having a love affair and I bought a 5 million dollar home. Code name: Crumpler.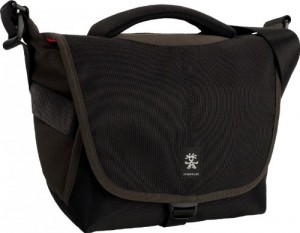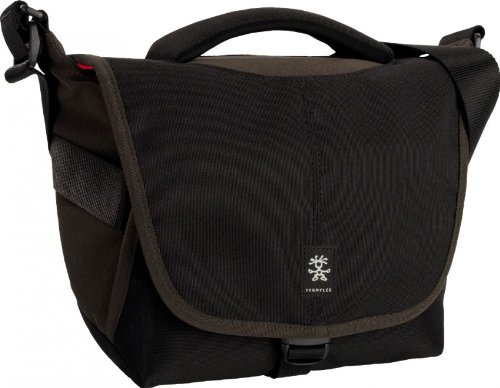 You have no idea how much fun it was to write that. Hahhahaa!!
But truly, this little bag from Australia has changed my life. My mirrorless Fuji gear meant I didn't need a big bag anymore… Paris meant it needed to be reasonable fashionable and low-profile… Valerie Jardin's promise of 10-12 miles of walking everyday during her workshop (and subsequent miles foot-traveled over the following 2.5 weeks meant it better damn well be comfortable!!
Valerie turned me on to the humble Aussie Crumpler.  It succeeded on all counts, easy breezy! They dub their bags with funny home-themed names, according to size: Mine is the 5-million dollar model. It's a middle size… you could also get a 7 million dollar home, a 4 million dollar home… then brag to your friends!
I could easily fit two cameras, two lenses, lens clothes, extra batteries and cards, my phone – plus keys, money, credit cards, lip stuff and other pursey items in it and carry it all day without pain! No extra purse-bag required. The strap isn't padded, but it's super sturdy and wide. Think: seat belt wide. I think that's why it distributes the weight so well. It was totally counter-intuitive why such an unassuming, no-frills bag should be awesomely comfortable and wearable for 15 hours straight fully loaded… but say hello to my new love-bug, city-style camera bag, Crumpler. 😀
3. Scarves
You probably already know the genius of scarves… keeping your neck, upper back and shoulders warm on the plane, an extra layer as day turns to evening wherever you are.
But my tip here is: if you go to France… take one for the plane, buy the rest there! I went to some of the multitudinous outdoor markets in Paris and bought a whole slew of gorgeous, well-made scarves to bring home. Mostly: 5 Euros a pop. A couple were 10 Euros… and I even picked up a couple of 100% cashmere scarves for winter for 30 Euros each. SUPER soft… even my wool-sensitive skin can take them! They're a must-have for any travel adventure, IMHO.
4. Ryka Dash
Valerie warned me: 10-12 miles covered every day during her workshop in Paris! And I do have issues with my feet. Ex-figure skater, dancer, horse trainer, athlete… well, somethin' had to give! I do fine if I have the right shoes… but fail this test and I'm completely, utterly benched. I might have been most nervous about this choice. The combination of miles to walk, surfaces to navigate (cobblestones… ACK!), style to conform to… well, suffice it say I tried on ALOT of shoes months before I left.
Ryka Dash: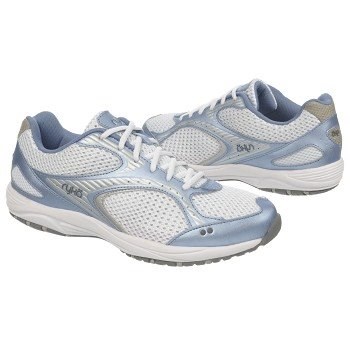 Ryka Dash was the clear winner for me. I have bunions, a wide forefoot, sesamoid bone problems and a couple other weirdnesses I haven't even tried to explain to myself, I just have to wear shoes that work and shuddup about it.
Ryka is a women-owned sport shoe company that makes shoes… just for women. Months before I went to France, I tried their Dash model on a whim – and walked and walked and walked in them. They felt ab-fab! Truthfully, I wanted to find something that didn't scream "American white workout/walking shoe"… but my dogs barked at everything else I tried. And trust me… I tried! So… Dash it was. Mile after mile in France… I had NO complaints… only the desire to go on and on and on and on…
The photo shows their newer model, Dash 2… which I haven't actually worn. But based on the performance of my first-gen Dash shoes, I'd expect this one to be great too.
Wad it up, tie it around your waist, tie it around the strap of your camera bag… it's like Honey Badger, it don't care! This fits-over-everything, waterproof, breathable, and windproof number comes out if there's rain, wind, a drop in temperature and went over my go-to denim jacket like a dream. It never looked boxy or too sporty… it just worked.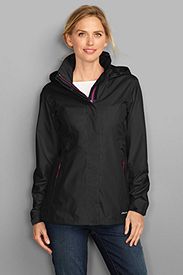 6. ThirdLove T-Shirt Bra
We don't talk about it much, but ladies… you KNOW how the right bra can make your day! A friend turned me on to ThirdLove, whose passion for design, attention to detail and pure love of the Art of Bra will one day make them the thing legends are made of! They exceed themselves in both their product and customer satisfaction.
They call their 24/7 T-Shirt bra "the world's most comfortable bra". It just might be!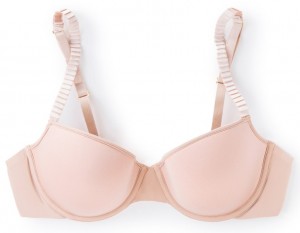 7. F-stop Kashmir Camera Backpack
I do love F-stop bags. I own a Guru, Tilopa and now a Kashmir, made for ladies' bodies. The Kashmir was a Kickstarter campaign that I supported. It's really pretty much the same thing as their Loka, just a sliver smaller and lighter. I do wish it were a bit shorter top-to-bottom, but it's not a deal-breaker.
I used it primarily on the plane… for cameras/lenses, a change of clothes, some food, my purse… so that I only carried this and the Eagle Creek Pop-top (zipped to its smallest size) onto the plane. In France, I used this and the pop top again (unzipped) as my only luggage for our 4 or 5 day road trip. Honestly, I could probably have done it with the Pop-top and Crumpler alone… but it was nice to have options!
F-stop carries weight easier than any camera bag I've ever used. I also really like how the opening zips against your back… unavailable for pickpockets! On the plane, it fit easily in the overhead bin with my Really Right Stuff TVC-24 tripod and BH-40 ballhead attached. At home, it can be just a backpack – or a combo camera bag/backpack. Just a great piece of gear with many uses.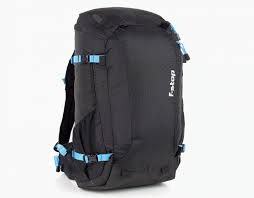 8. Travelon Anti-Theft Purse
As it turned out, I didn't really need a purse on this trip. My Crumpler pretty much covered it. However, this IS my personal favorite travel purse ever, from Travelon: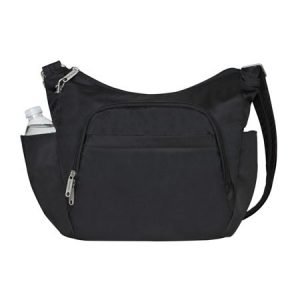 It looks more stylish in person, I must say. It's slash-proof, has snap-locks, RFID protection, the works. I bought it for my 2-week trip to NYC last year, intending to only use it for travel… but ended up liking how it organizes me so well it's now my everyday bag. Travelon makes other anti-theft purses too. I just think that whichever style floats your boat, having anti-theft measures at your fingertips when your out here is a smart idea!
Beyond that which I brought:
9. Bunion Stretcher:
Well before I go ANYWHERE in new shoes, they spend a few days visiting my bunion stretcher. It was costing me a fortune to have this done professionally, so I invested in my own device, which doubles as a great conversation starter. Heh. If you don't have bunions, definitely skip this part. But if you do (and I'm surprised at how many of us do!), this is my new best friend!
Here's what a bunion stretcher does and how the heck you use it:

10. Packing Light, Gussie-Style:
I mentioned before that I watched alot of videos in getting my travel chops leaner 'n meaner. I wasn't kidding! This one might be my all time favorite. I can't say that I packed exactly like this… but who doesn't love watching a guy pack a bag using "The Gussie Method"?? (that was his mom… who invented it! Go Gussie!)

What are YOUR favorite travel things? I'd love to hear! I read every ding-danged comment too… so tell me, tell me!