The Photography Giveaway Train! Are You In?
WOOHOO! Ok, so by now most of you know that we've got a caption contest going here… that was Giveaway #1. But honey biscuit, we are SO not done!! Hollywood may have Awards Season… but we have Giveaway Season! At least we do THIS year…
#2: The Ginormous 5DayDeal $50k Giveaway
Remember the 5DayDeal from the past couple of years? It's this crazypants bundle of photography tools that should cost a couple thousand dollars, but for 5 days only you can buy it for under $100. It's nuts! And it's HUGELY popular now. And it's coming next month!!
This year though, they've upped the awesome factor by including a giveaway of stuff totaling $50,000!! That's BEFORE the actual 5DayDeal even starts – and that one's going on NOW! Riiiiight? It only runs for a month; now till Sept. 15. You can sign up for it here. Or by clicking on this image: (I always like clicking on images better than text. Do you do that too?)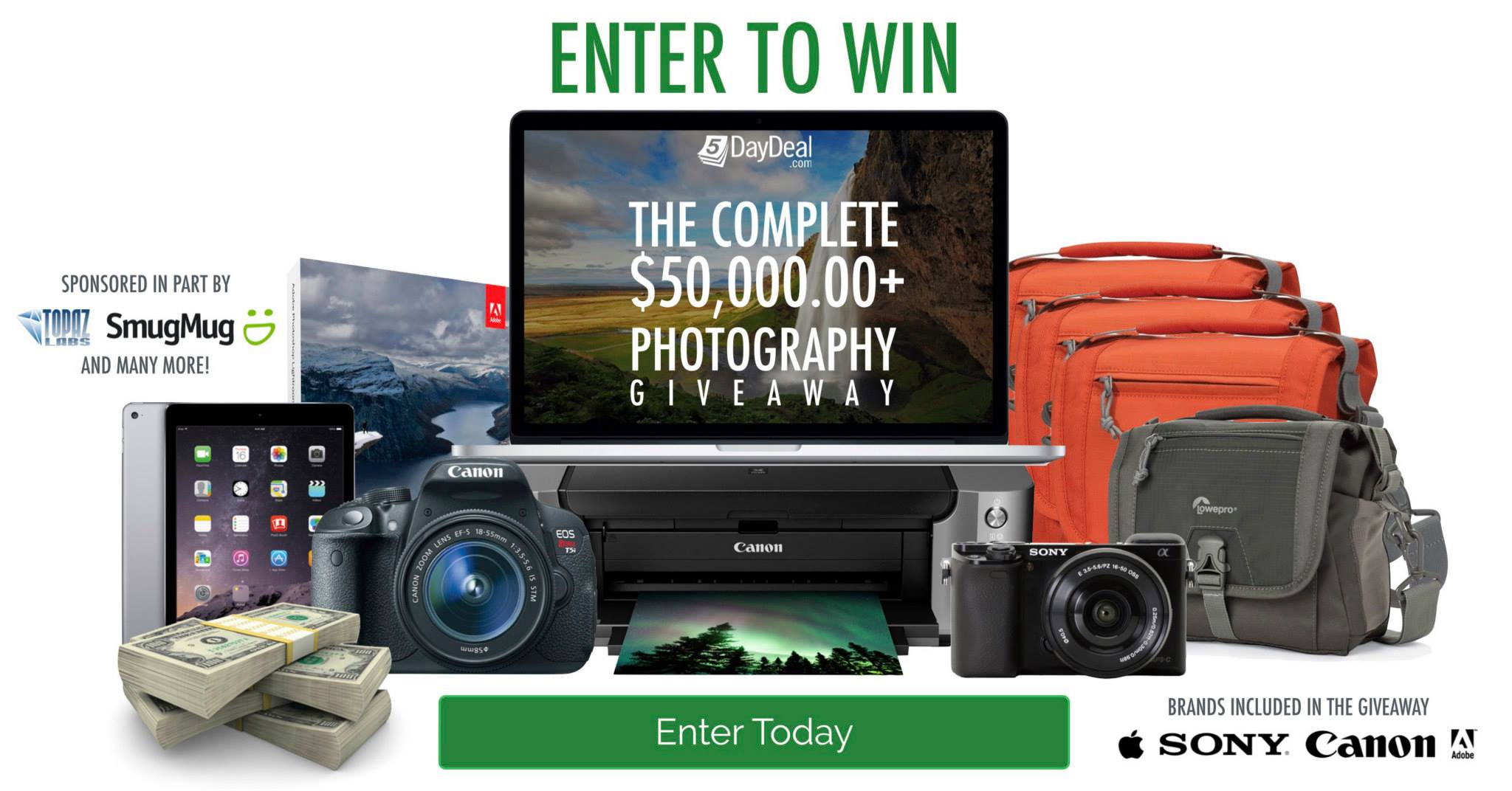 My point in telling you is, well, it's really GOOD stuff in that giveaway and you should definitely go check it out.
In fact, I'm including a $350 coupon good toward any print in my gallery! Yup. I've never done that before and I thought that would be fun. 😀
So there you have it. Giveaway option #2. There are still two more coming… so stay tuned!!