My 2015 "Gifts For Photographers & Other Humans" Lineup!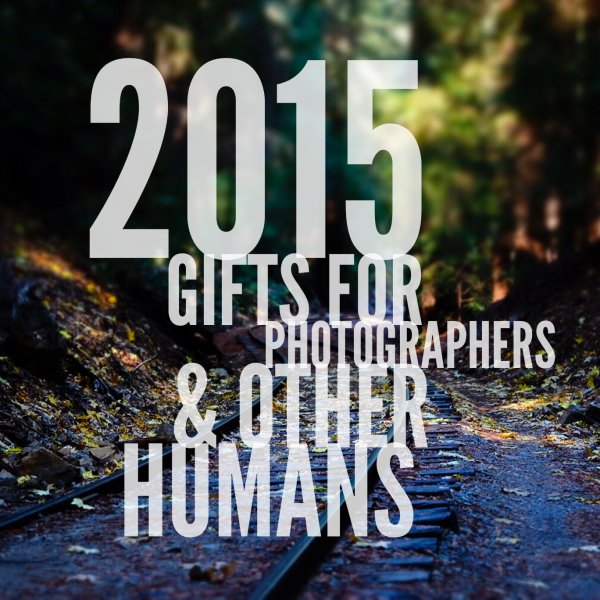 Buying Christmas gifts for the photographer in your life can be tricky. Even when that photographer is YOU!
Oh c'mon. Don't pretend you don't snag a few choice items for yourself along the way, thinking no one will notice.
I see you.
Honey, I AM you!
That's why I decided to put this list together with both you AND them in mind. They've been great… and you've been AWESOME this year! You both deserve a li'l sumthin-sumthin. 😉
One of my parameters in making this list: no "photography poodles". Meaning: no lens mugs, flower lens caps or macrame camera straps. No photography jewelry or kitchy t-shirts. Plenty of places to find those, this doesn't have to be one of them.
Mostly, my idea here is to help get your brain going, get you going in some direction in your gift quest. Small stuff, big stuff… it's all here. The rule: it all had to be useful. Proven. Some super practical, some just for fun. But all stuff I'd be delighted to get and put to work.
You can also have a gander at my Top 10 Travel Tips for a few things not listed here.
So here we go. I broke it all down into 5 groups: Beginning, Intermediate, Advanced, Professional and one I'm calling Lady Photographers and Other Humans
I'm always completely subjective about these things, BTW. Think: we're having coffee at a lovely cafe in Paris, we're talking Christmas gifts for our finicky photographer friends. We don't want to get them stupid stuff… we want them to be able to USE whatever we give them, not re-gift ASAP at the neighbor kid's birthday party. So we start kicking around ideas, whilst sipping steaming hot lattes and nibbling French croissants.
Cue the French accordion…
Click to jump to Beginner
Click to jump to Intermediate
Click to jump to Advanced
Click to jump to Professional
Click to jump to Ladies and Other Humans
---
---
Beginner:
For our purposes, I"m assigning the Beginner with these qualities: Has exclusively used a mobile phone for snapshots, likes taking pictures, but would never (yet!) dream of calling themselves a photographer. Still, they kinda like taking photos and would like to take it to the next level.
For them… that could either mean broadening their mobile photography options – or picking up a cool point and shoot. Here are a few things to appeal to both sides. You don't even have to be a beginner to enjoy these!
Just click on any of the images or linked text to see it on Amazon.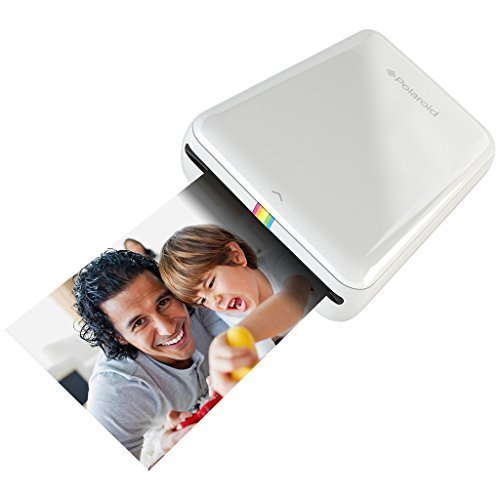 It's fun to print your images. And today's mobile cameras are just freakin' amazing, so why not? There are a few brands of these handy little printers on the market, so you might check a couple… but Polaroid's Zip Printer is loved by thousands for its ability to print directly from phone or table via Bluetooth.
REMEMBER: to buy some  paper too!
---
So what the heck do you do with those mobile device images you just printed? Hang 'em up, of course!
Here's an inexpensive, yet fun and imaginative way to do it. These are especially nice for apartment dwellers who just don't have alot of room to hang photos, travelers, or anyone living in a small space. Plus, you can change 'em out as often as you like! I might even pick some of these up for my house.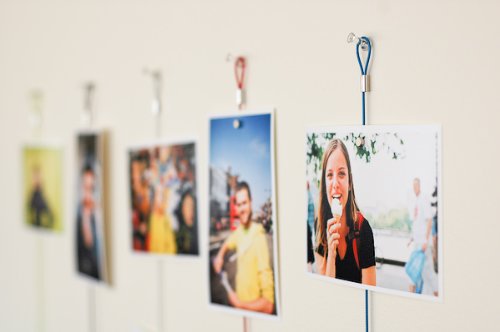 ---
The other fun thing to do with mobile prints is to make little refrigerator art installations out of 'em. These kinds of frames make it easy-peasy.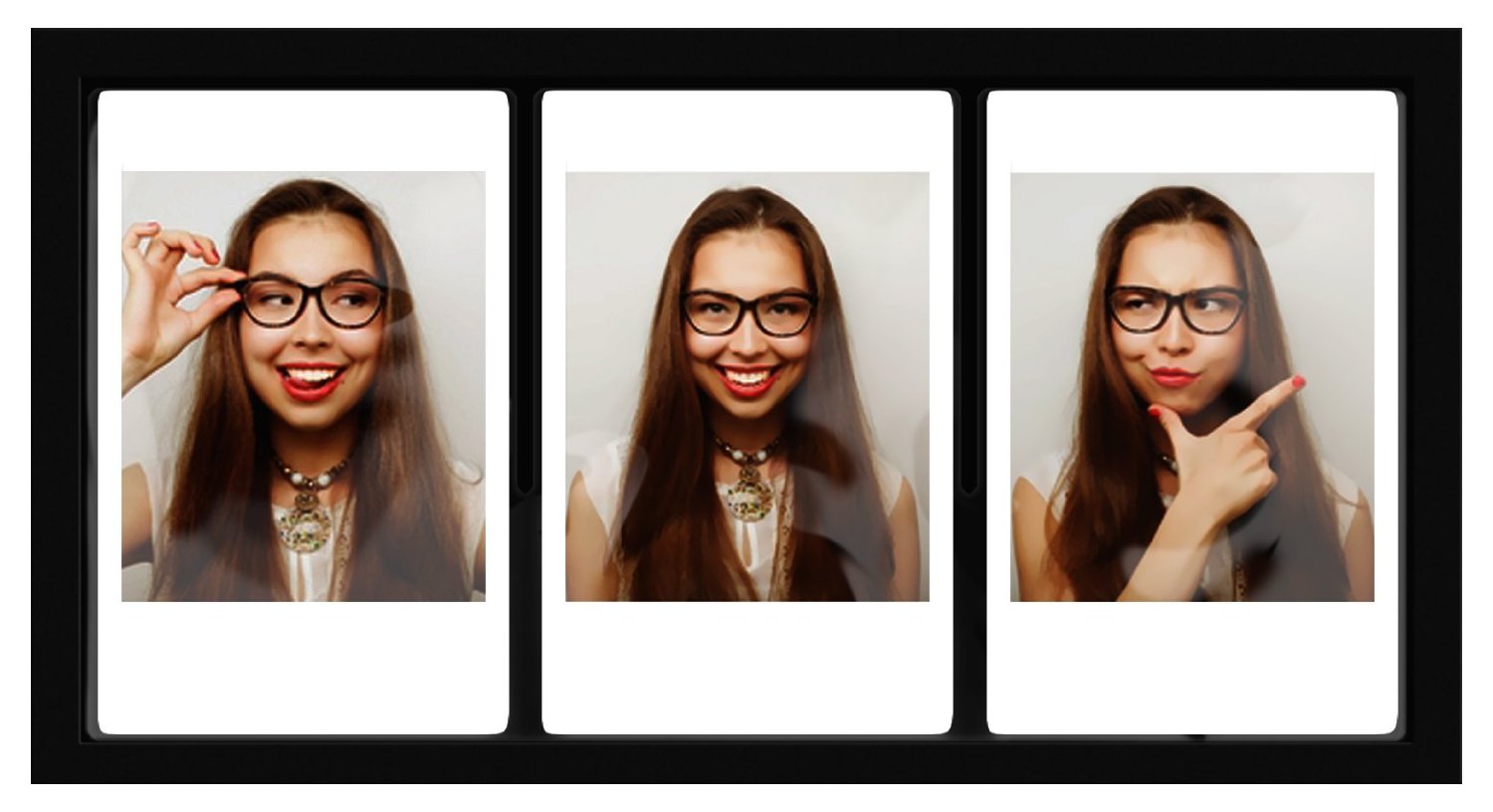 ---
There are SO many lenses for mobile devices nowadays, the sky's very nearly the limit! I'm mentioning Olloclip here, because they're good quality and the company was among the very first to build them. They're not the most expensive, nor the cheapest. They're just GOOD… and solid.
Their flagship lens was the 4-in-1. The one shown is for iPhone… but they make them for the Samsung Galaxy too. No smartphone lens is one size fits all, so always make sure to match lens model to device. That done… your iPhoneography friend will thank and admire you!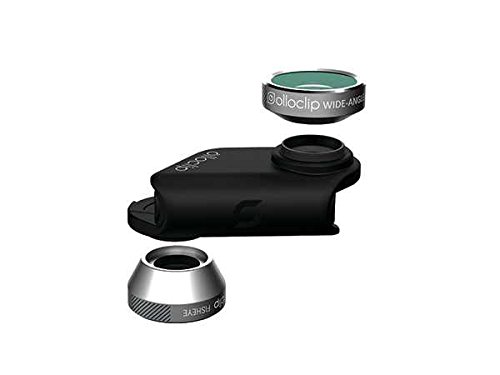 ---
These babies are just plain fun – and not just for beginning photographers! Even if you're a pro, it's fun to create with a camera in a different way.
The Instax is has a cool retro feel. But on the inside, it's all modern and does things like adjust flash and shutter speed automatically, create double exposures on 1 film sheet, let you use bulb mode for custom exposures and does a bit of Macro… the pop out a cool little print right out of the camera!
REMEMBER: to buy some  paper too!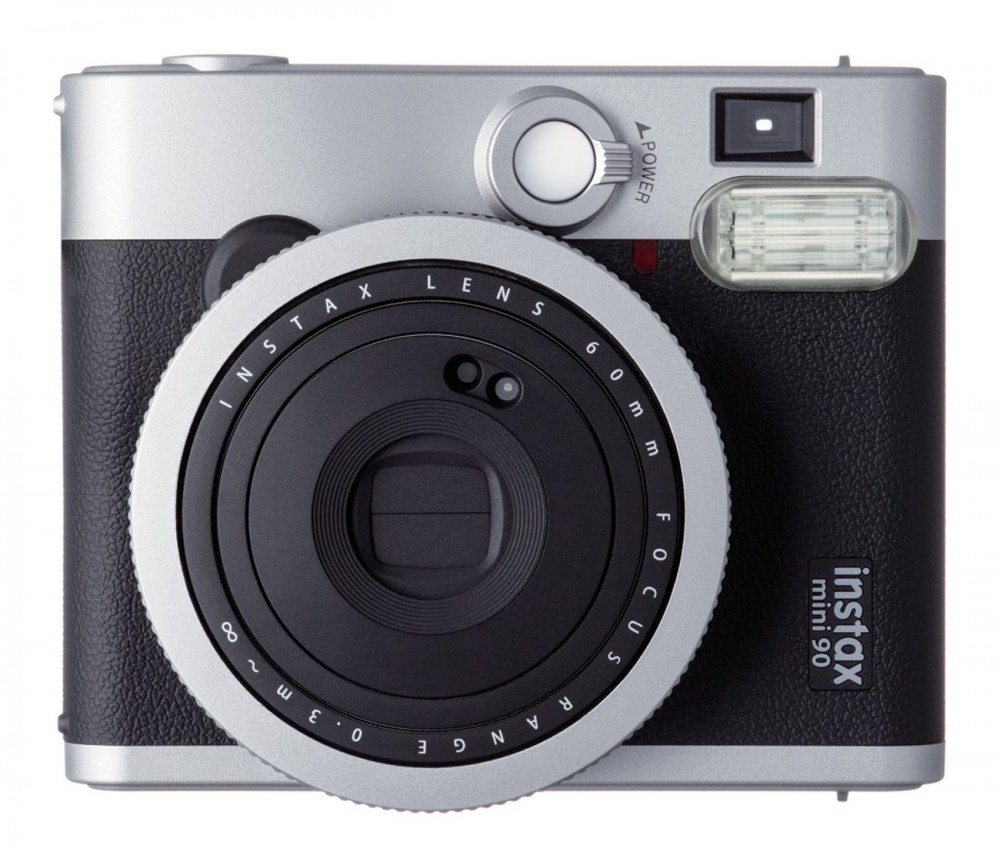 ---
Supposing your friend or loved one wants to dip their toe into using a dedicated camera, not just the camera on their smartphone. They're not promising to like it – but they're camera-curious. You want to give them something that'll give them a good experience. Something to inspire.
I chose this little Panasonic on the recommendation of my friend Gordon Laing of Cameralabs.com… and because Panasonic is known for their amazing video. Plus it won't break the bank.  Most beginner-intermediate camera buffs are going to want a camera that shoots great video and that's kind of Panasonic's specialty. Which takes nothing away from their great images.
The bottom line: this little gem all adds up to a great entry-level experience that could encourage our budding beginning to become an intrepid intermediate!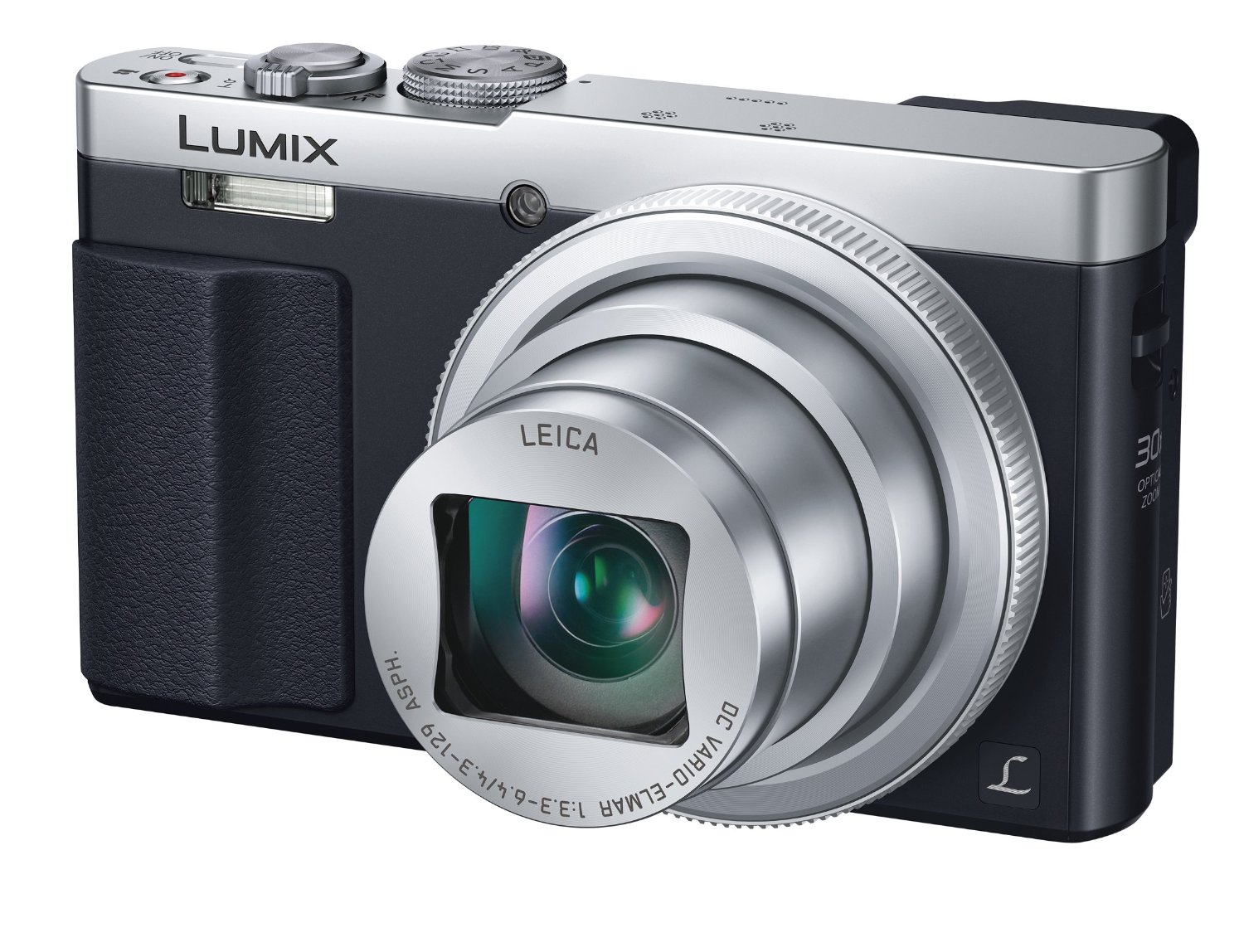 ---
So now your lady love, sister, girlfriend, gal-pal has a little point-and-shoot. Well, she doesn't want to throw it in her purse to rattle around against lipstick, loose change or keys. Mais non! She wants organization, a little style, all in a low-profile styley camera bag.
YOU want a do-able price point. Gotcha. This could be the answer: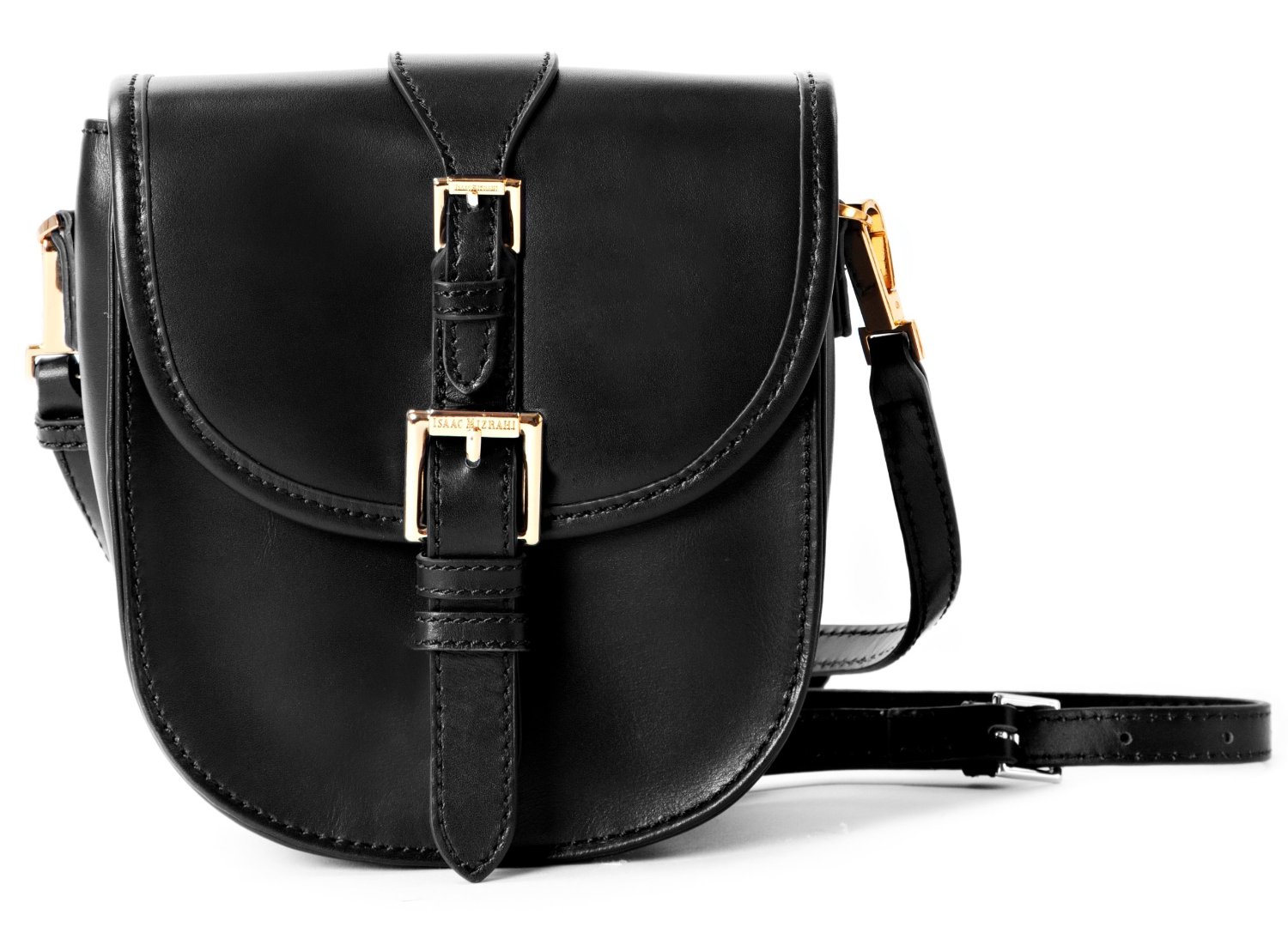 ---
Gear… Check.
Styllin' bag… Check.
Now… how about a little education to bump it all up a notch?
Rick Sammon is often called "The Godfather of Photography". He's been photographing and teaching for nigh on 40 years now… and makes learning photography easy and fun. This particular app helps you learn about stuff like composition, the ins and outs of using wide angle and telephoto perspectives, tips on portrait photography, exposure and backlight compensation… and a ton more.
Throw this app on your iPhone and you have your own photo coach at your fingertips, right there on the spot. Check it out on iTunes.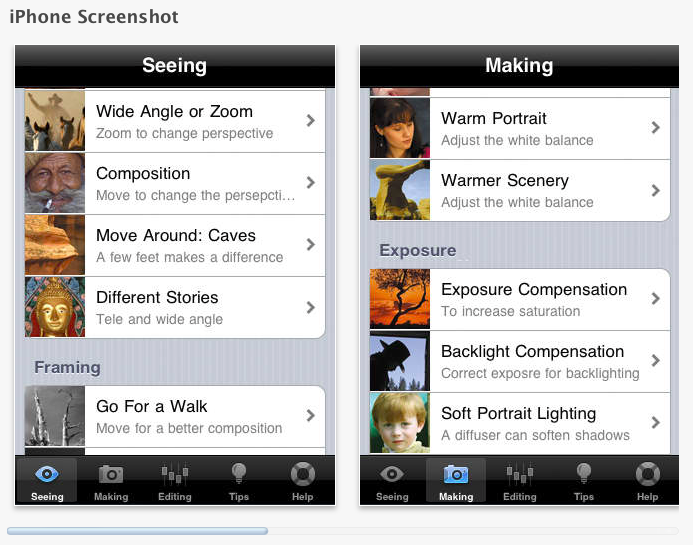 Don't like this app – or apps in general? Then choose another, a book – SOME kind of education to de-mystify composition, exposure, light, framing, settings… will be most appreciated by your budding photographer!
---
Whether you're sticking with your smartphone or using your camera to set up a shot of lunch with friends, a Joby Gorillapod lets you position your device where you want it. This is the bigger one… they make more slender models, so check around before deciding which will to the trick for you. You can throw them in your purse or manbag and open up creative shooting possibilities like nobody's business!
NOTE: If you do seek a more slender profile – make sure it has a ballhead, as this one does. That feature lets you tip and adjust the camera angle any way you want. If you use this with a mobile phone, ou'll also need a Smartphone Adapter to attach it. My fave is right after this…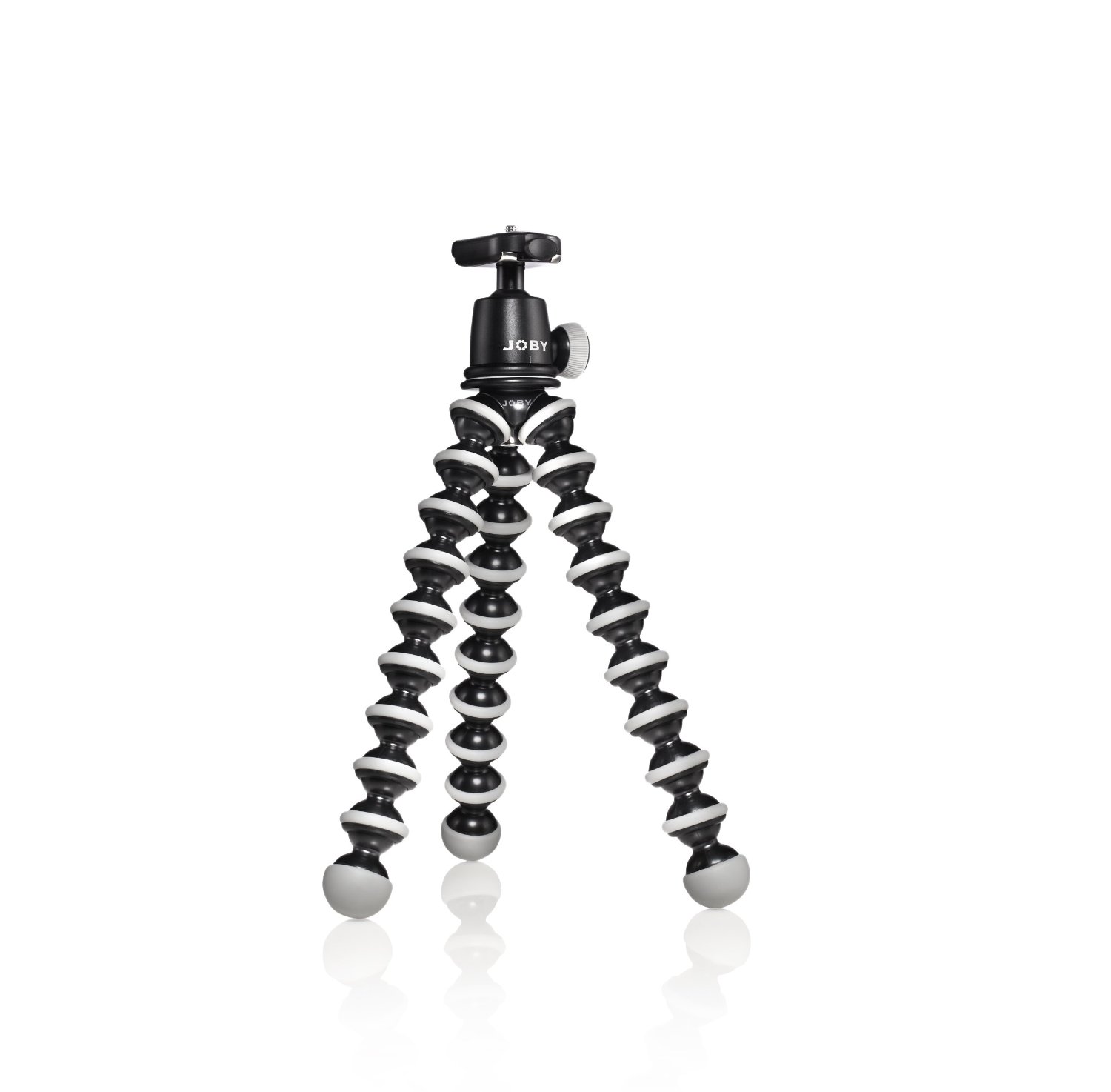 ---
This is my own preferred way to attach my Smartphone to any of my tripods. The 360 model is the smaller – for iPhone 6 or similarly sized phones. The 360+ is larger – for iPhone 6+ or similarly sized phones.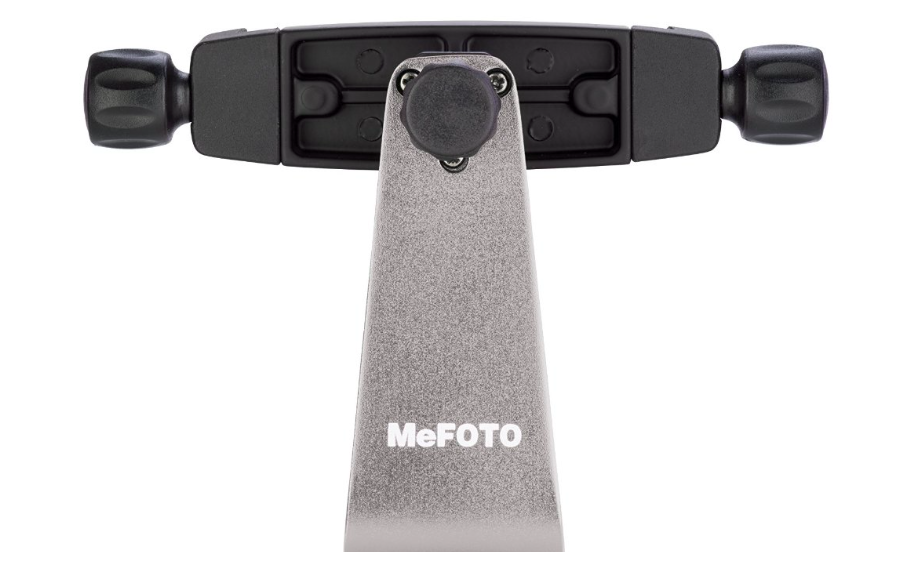 ---
This slim, wireless, off-camera flash is fabulous to have on hand to make sure your subject is awash in a nice, diffused light during low-light conditions. It's small enough to drop in your purse or fit in your wallet… where it stands ready to illuminate your world.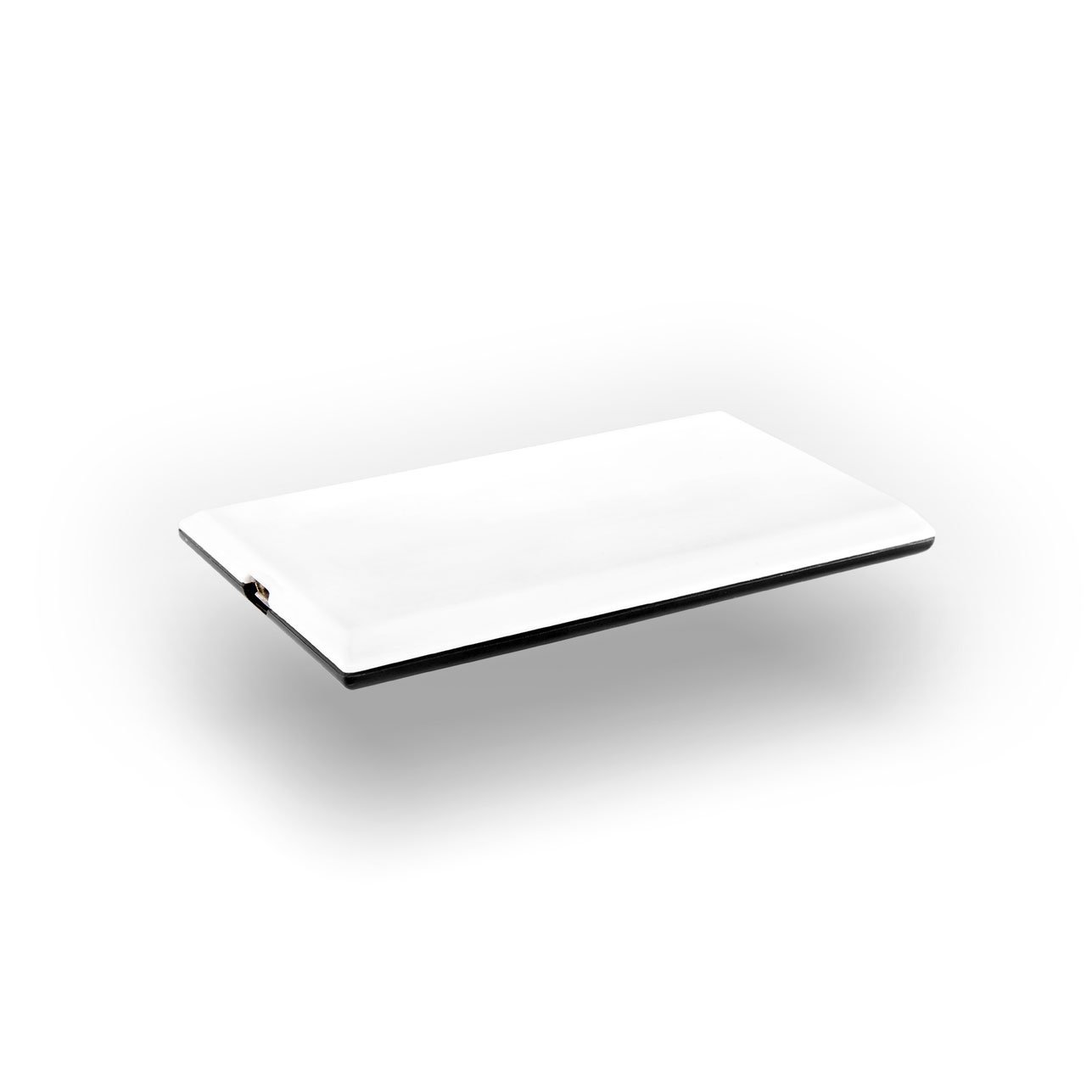 ---
---
Intermediate:
For our purposes here, I'm naming the "Intermediate photographer" as one who is ready to graduate even more into using a camera vs. a smartphone. Who's been bitten by the photography bug and wants to start getting more creative – and wants a camera to help pave their artistic way.
I shoot Fujifilm myself. The X-T10 is a wonderful camera that doesn't skimp on features or gorgeous image quality, but is a slightly more scaled-down, way more affordable version of its big brother the X-T1. And I know we're talking "Intermediate". Don't some Pros shoot the X-T10? Yup. I'm throwing this into the mix now because… why wait? Be inspired now, I say! Thing is, this camera was built to inspire – and do it at a lower price point. Your beloved Intermediate photographer will thank you forever for helping them get started right… right from the get-go.
The best deal is the kit that includes the 18-55mm lens. Whereas many kit lenses are kind of a lower grade… this one is not. It's amazing glass to go with a super inspiring camera.
This camera will also let our intermediate photographer grow into and be inspired by it for a long time to come. The lens will let them explore mid distances to their heart's content. Said intermediate photographer probably isn't ready yet to go out and shoot in torrential downpours which is good, since the X-T10 is not weather-sealed.
A great camera, fun to use, interchangeable lenses with lots of lens options to choose from down the line.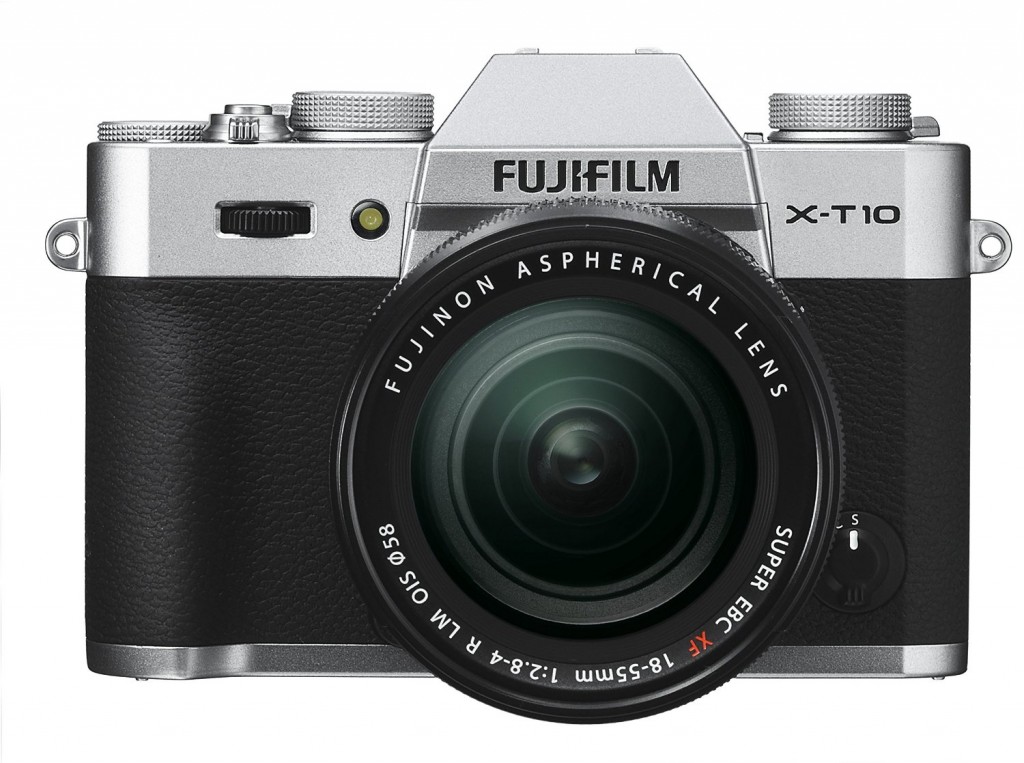 ---
OK, so our Intermediate photo buff isn't ready to commit to hauling a tripod around… but they're starting to want to steady their cameras for that perfect shot. Especially in evenings and low light conditions.
They could use a bag of birdseed (I have a friend who actually does that!)… or they could pull out a camera bean bag and plop their camera on it. Nothing fancy – just solid support to keep your camera steady when you need it. It won't break the bank – and your friend or loved one will thank you for days.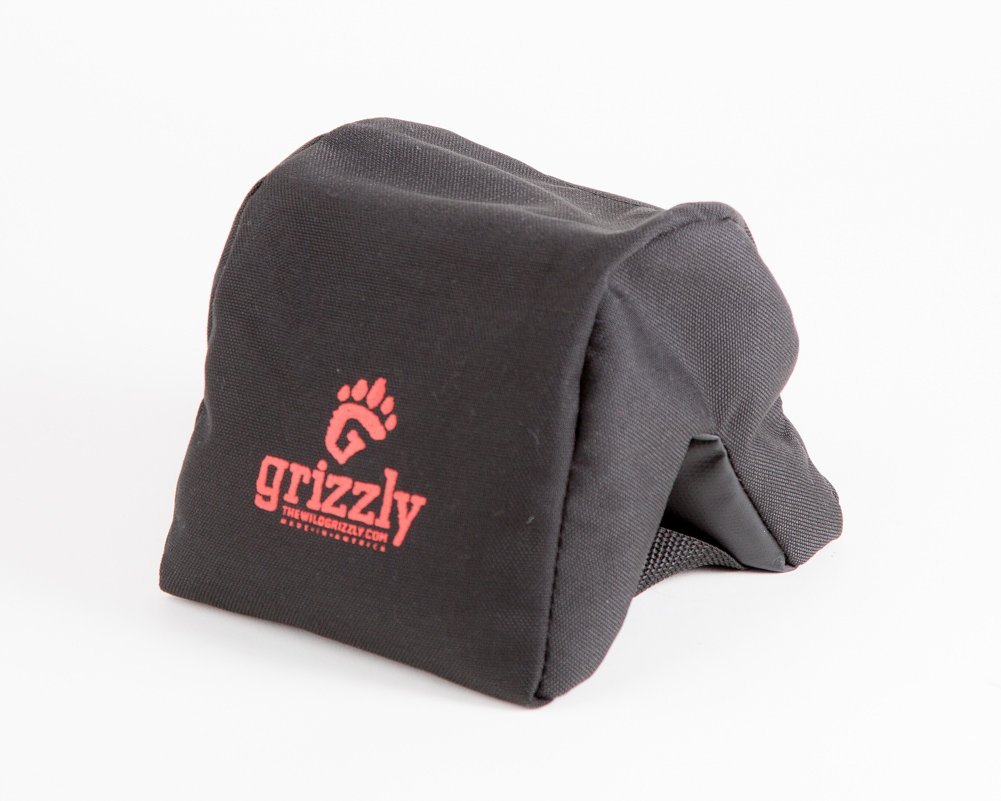 ---
Now then, I actually use a Crumpler $5 Million Dollar Home bag for urban adventures. (You can read more about that here.) Which gave me the idea of suggesting it for our Intermediate photographer.
This bag comes in smaller and larger sizes… each with the same functionality and low profile. You can fit a small camera and whatever else you need from your purse for an afternoon. Even a small water bottle or collapsible umbrella, depending upon how much camera gear you carry. You won't draw a bunch of attention to yourself, because the bag is not fancy looking – but it's super comfortable to carry all day and easy to use. I rarely get along so well with this style of bag… but me and my Crumpler are mates for life!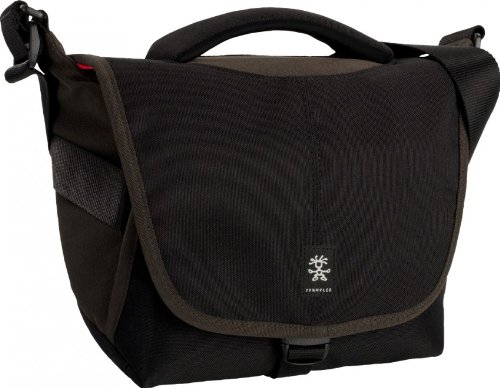 ---
This simple, mild-mannered little lens-cleaning tool is ridiculously handy. You can safely brush dust off your lens with one end… suction off those specs that don't easily brush off with the other end. Two kinds of dirt handled with one simple tool. Me likey. A super useful, inexpensive stocking stuffer.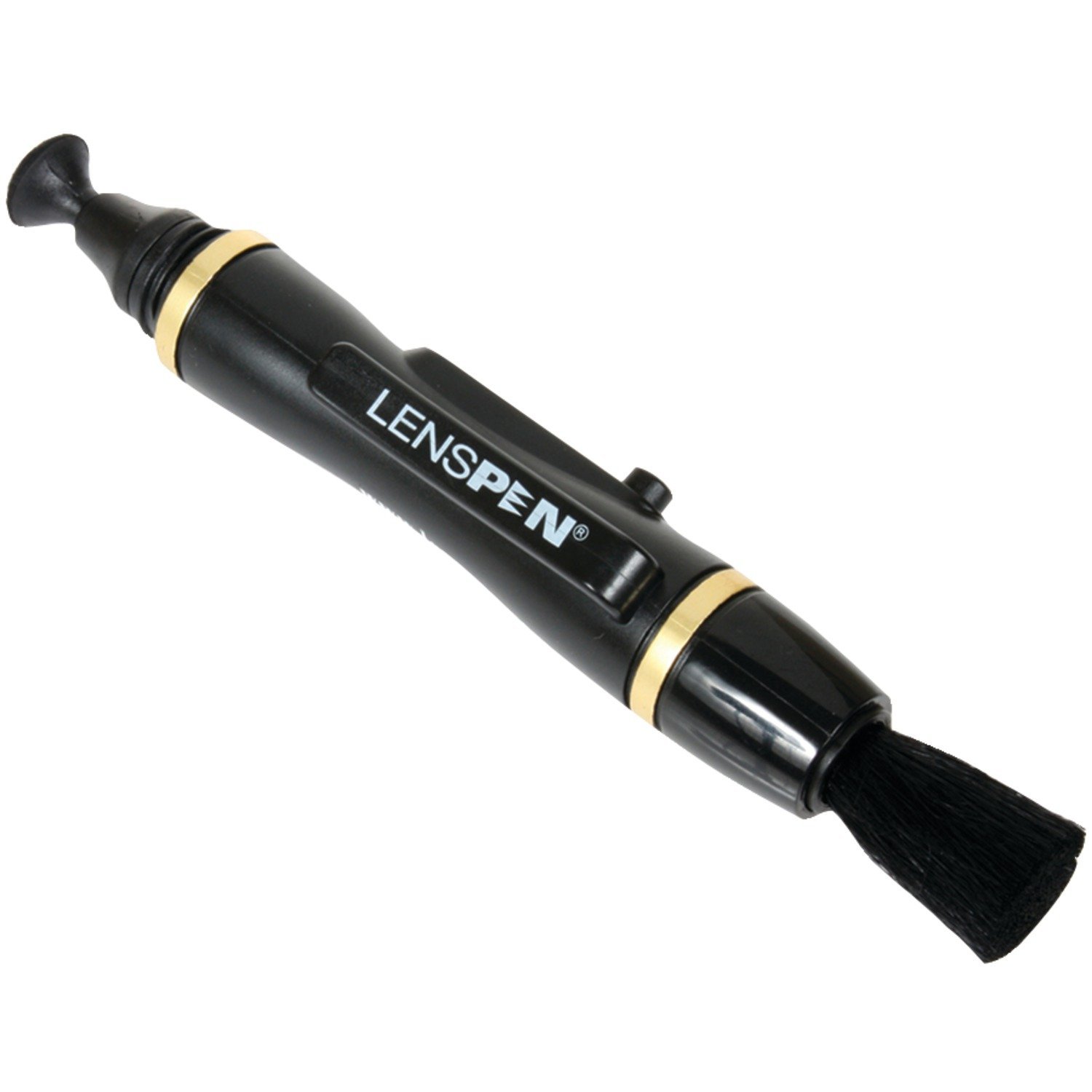 ---
Intermediate (even Advanced and Pro) photographers might want a really, REALLY nice smartphone lens or two. Sometimes iPhoneography is an art form unto itself… and you need the right tools. Moment lenses might be just the ticket for the iPhoneographer artiste on your list.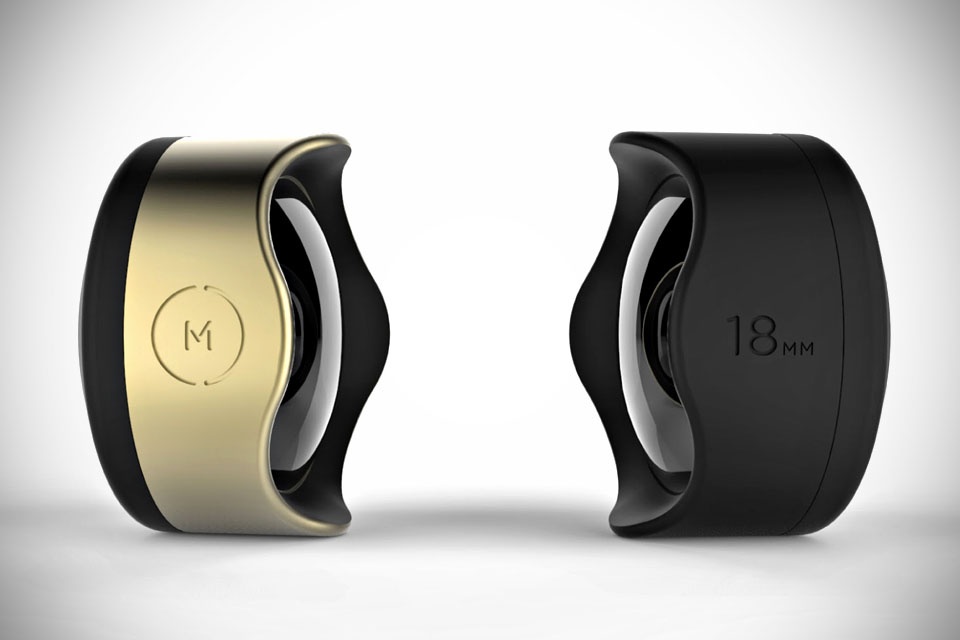 ---
This is a cool, super inexpensive gift idea that solves an vexing problem for any photographer… "What the hell did I do with my lens cap??". You just clip it onto a camera strap, camera bag, lens bag, whatever.  There it will be, when you're ready to stick it back on your lens. I need a daisy chain of these!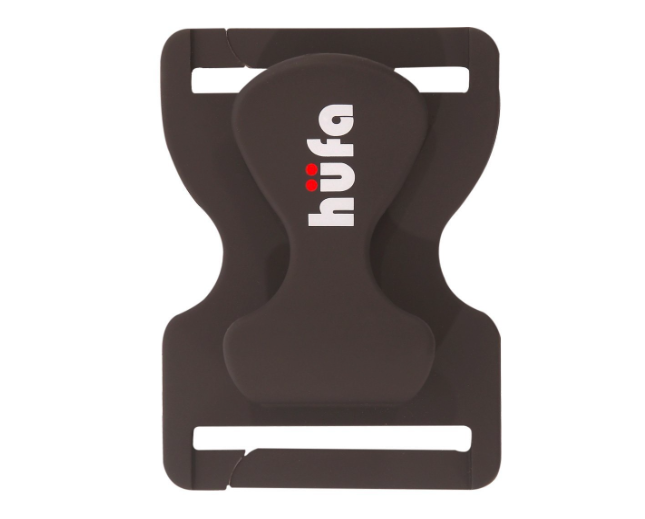 ---
OK, most people like fancy camera straps. Not me. I like lightweight, low profile, super functional ones that just WORK. I gave up all my high-end camera straps when I met the Leash. It slides easily, doesn't get tangled up easily, wears super well and never tries to take over my camera bag. I can pop it on or off and throw it in my pocket at a moment's notice, yet it attaches securely. And that Anchor Link connection system is genius.
As a gift, it's way more reasonably price than most camera straps – and your recipient will think your some kind of wizard for coming up to the solution to their every wish in a camera strap.
PS… if they want the same features in a slightly burlier model, you can go for the Slide Camera Strap. Probably men with big DSLR systems would like that more. Ladies – the Leash is lovely!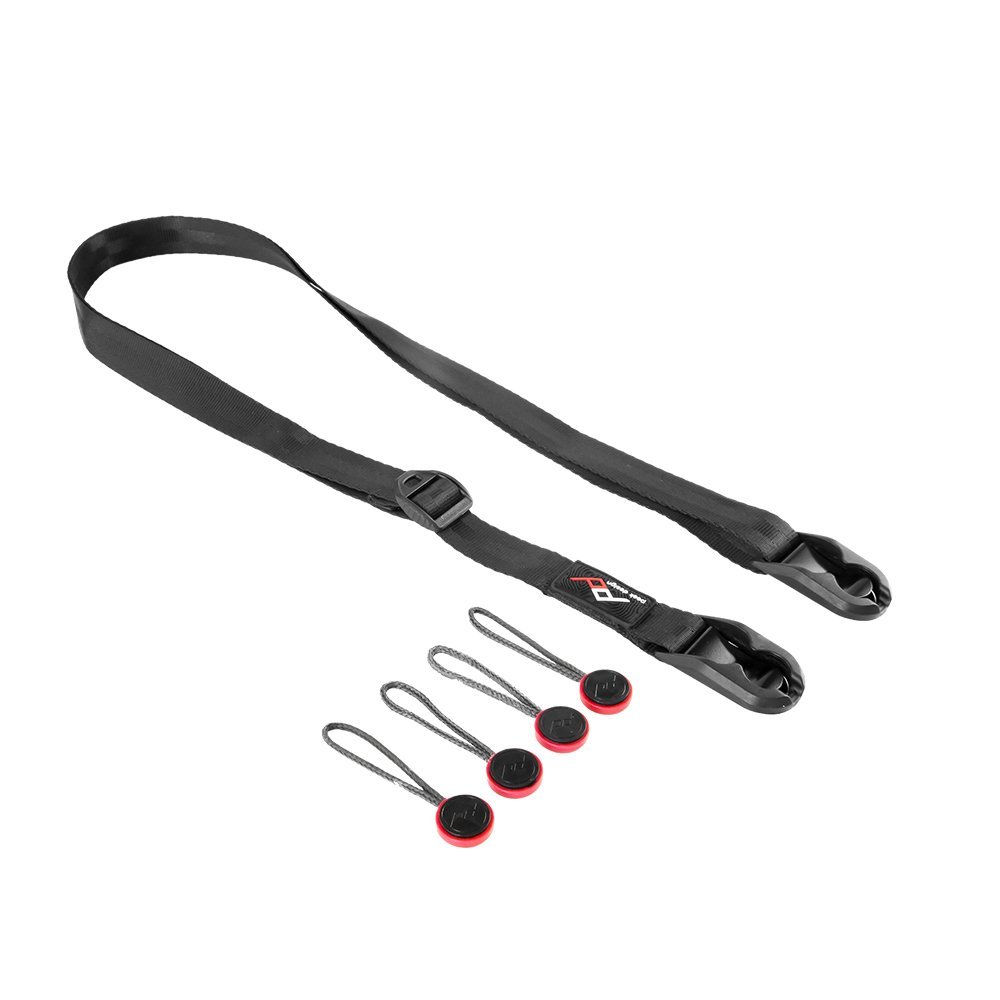 ---
One day, the Intermediate photographer is startled to realize her MacBook Air doesn't have enough ports for all of her USB devices. Headphones, Smartphone – now an External backup Hard drive?? ACK!
I'm with ya. Plus sometimes I just wish I could plug my MB Air into ethernet. This crazy little 3 port hub lets me do it all. I'll be honest: I'm still not sure how the ethernet part works – but ever since my hubs (who's an IT guy) told me about this thing, I never have to settle for crappy wifi where there's an ethernet available. (I also carry my own cable.)
One thing I REALLY like: the cord on this hub is really flexible, not all stiff and argumentative like several others I've tried. Just a sidebar. But a nice one.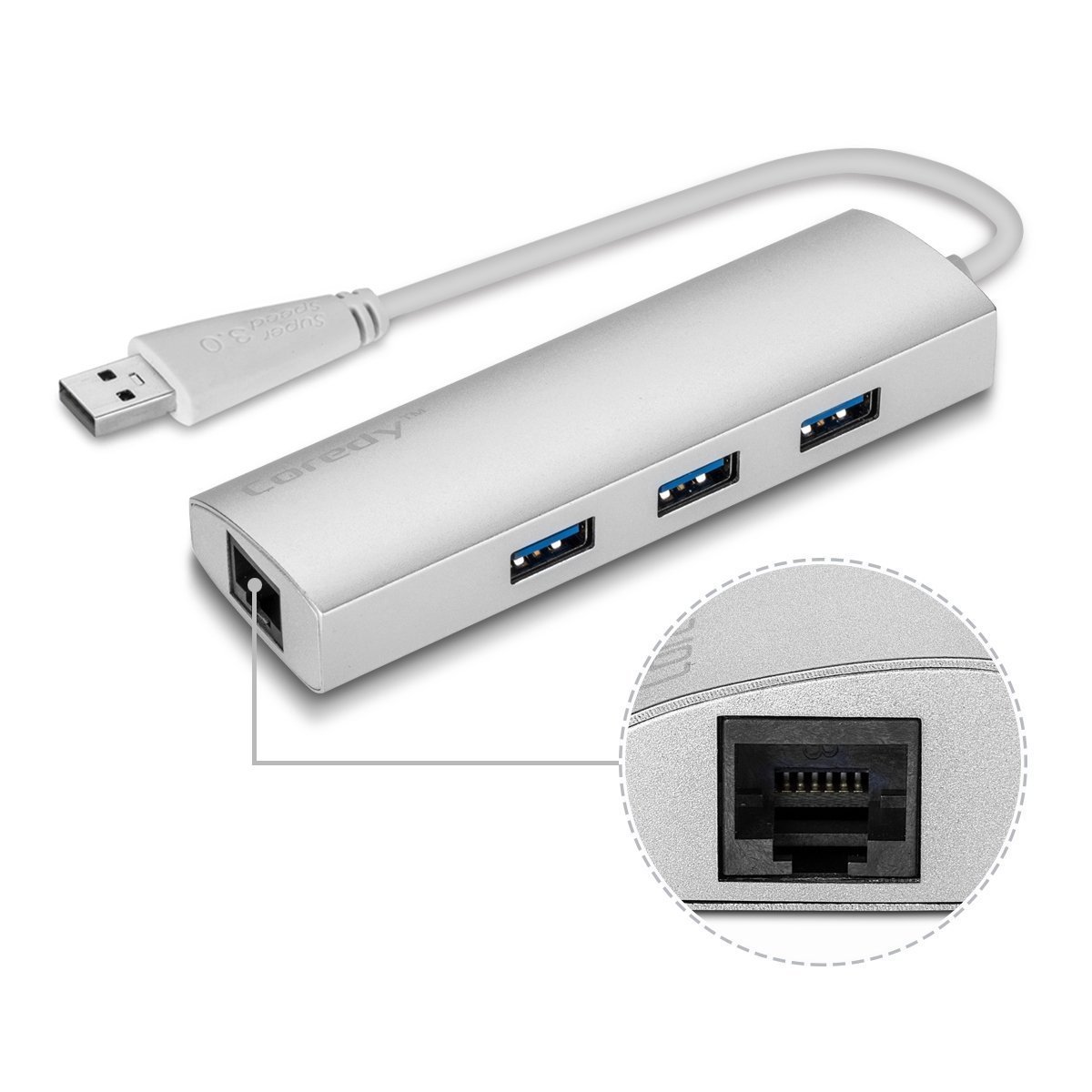 ---
---
Advanced
Our Advanced photographer is getting excited about Photography. She's starting to dream about it, think about it day and night, plan long photo weekends. She's wanting to travel more, brave the elements more – but still be comfortable. It's time for her first tripod. And she wants a better camera; one that won't mind getting a little wet.
At the entry level of Advanced… she just knows she loves photography. At the other end… she takes the leap and becomes a Professional. This is kind of a pivotal time.
---
This camera will take our Advanced photographer into the pro leagues, if that's what he/she wants to do. But she'll have a blast even if photography remains a hobby. The X-T1 is weather-sealed, and there are many fabulous Fujinon lenses built to work with it.
I've listed the kit with the 18-135 lens here, since it's a nice all-round lens for travel… but at this point, your Advanced photographer may prefer body-only, or one with a different kit lens. You'll have to suss that out for yourself.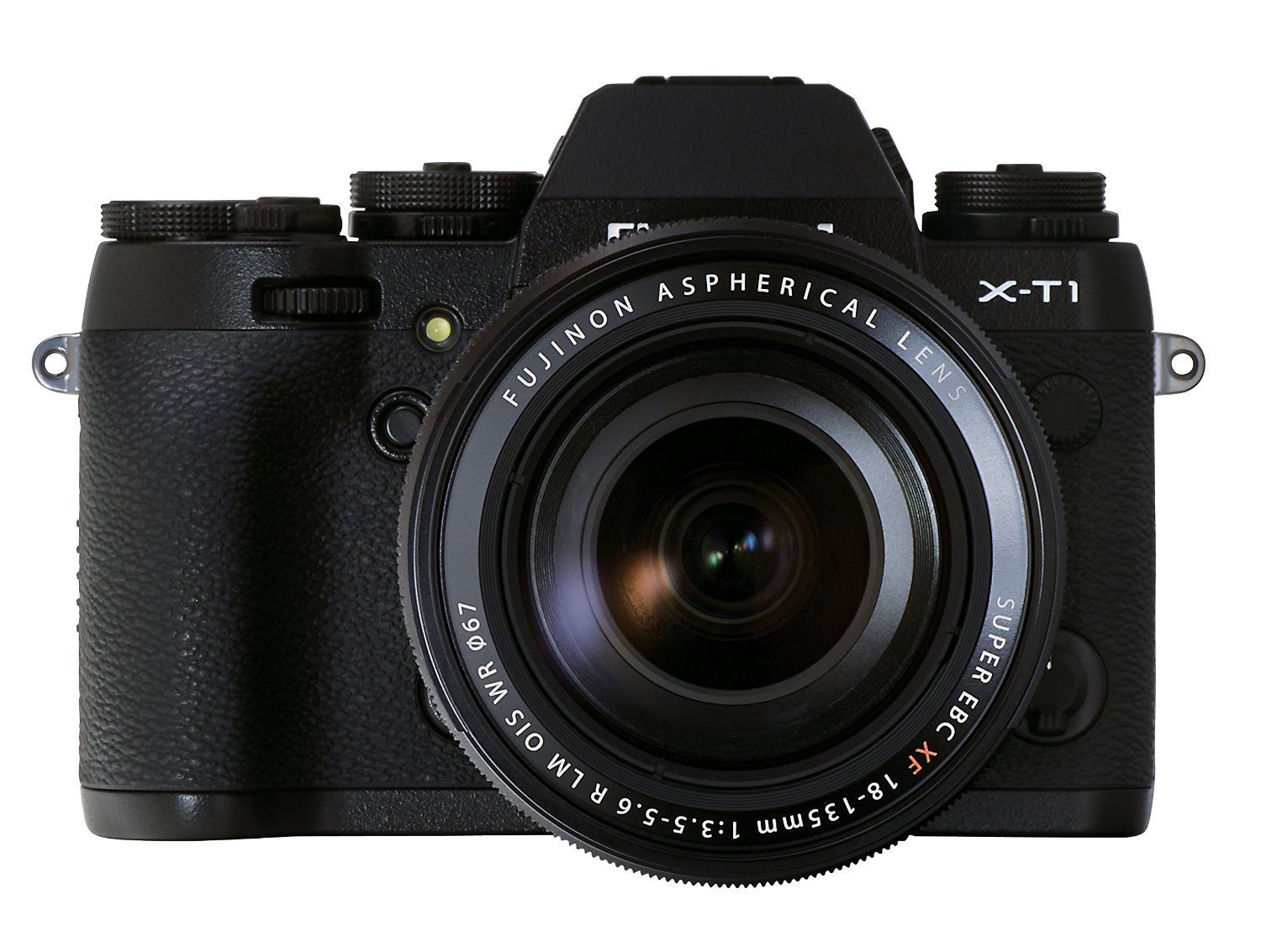 ---
My husband and number of my pro photographer friends use 3 Legged Things (yep, that's the brand name!) and just love them! Think: Inspector Gadget meets Transformers and you have a 3 Legged Thing.
I'm listing the "Brian" model here – because it's the one most of my friends have. But if your budget doesn't stretch that far, check out the EVO3 model in either Aluminum or Carbon Fiber.  Go carbon fiber if you can… it's lighter and isn't as freezing to touch in icy winter weather.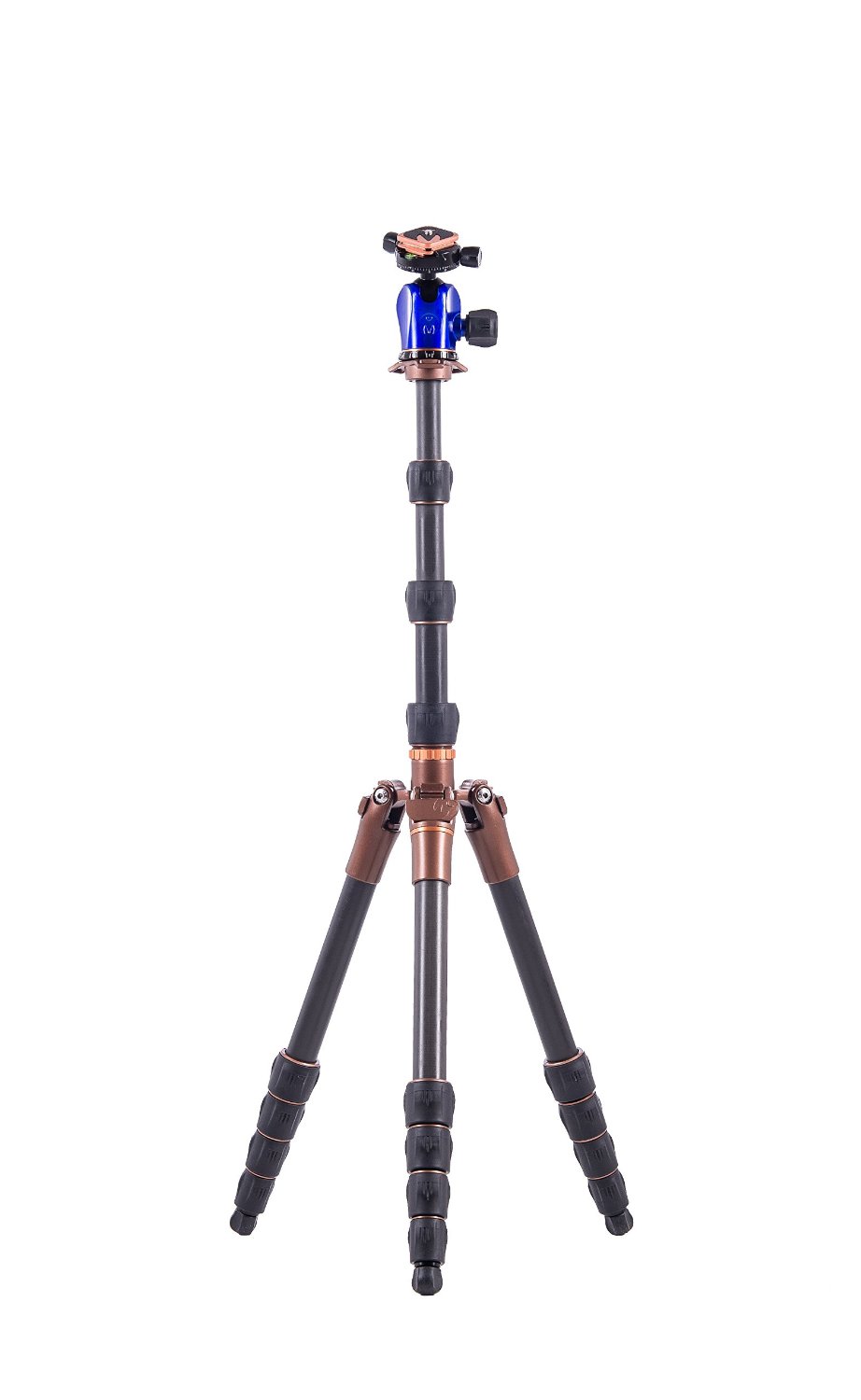 ---
External storage. You need it. Don't forget it. EVER!! Permanent solutions are found in NAS (Network Attached Storage) solutions like Synology, Drobo and Western Digital.
But for travel and off-site storage, I use this slim portable external hard drive. They make them up to 5GB, but I tend to stick with 1TB. Any hard drive can fail: I'd rather not lose 5 gigs of data in one fell swoop. IMO, these disks are not meant for constant dynamic use: they're just not that bomber. But I've had great success taking a few of them on my travels and using them for offsite storage. I backup everything twice at the end of each shooting day and have never been sorry!
It's an affordable, super smart gift that'll show your Advance photographer you care!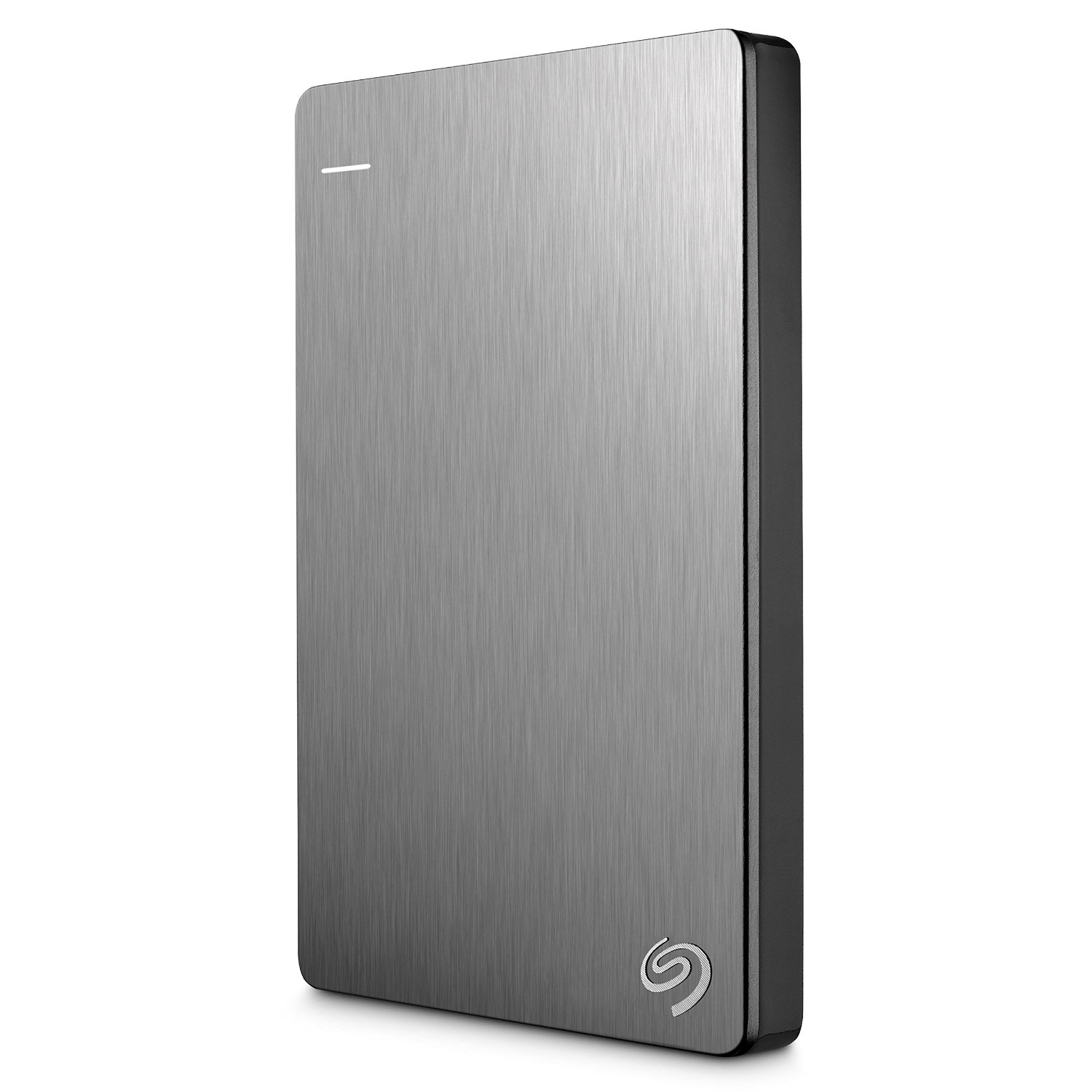 ---
These cards are SO stinkin' fast, it's ridiculous. I find they're super helpful when I'm shooting in Continuous High or Low mode… the buffering time is MUCH lower. Meaning, the images write to the disk much faster than they do with a standard SD card. Prices are coming down, it seems, so this could be a really nice gift for your Advanced photographer's toolkit.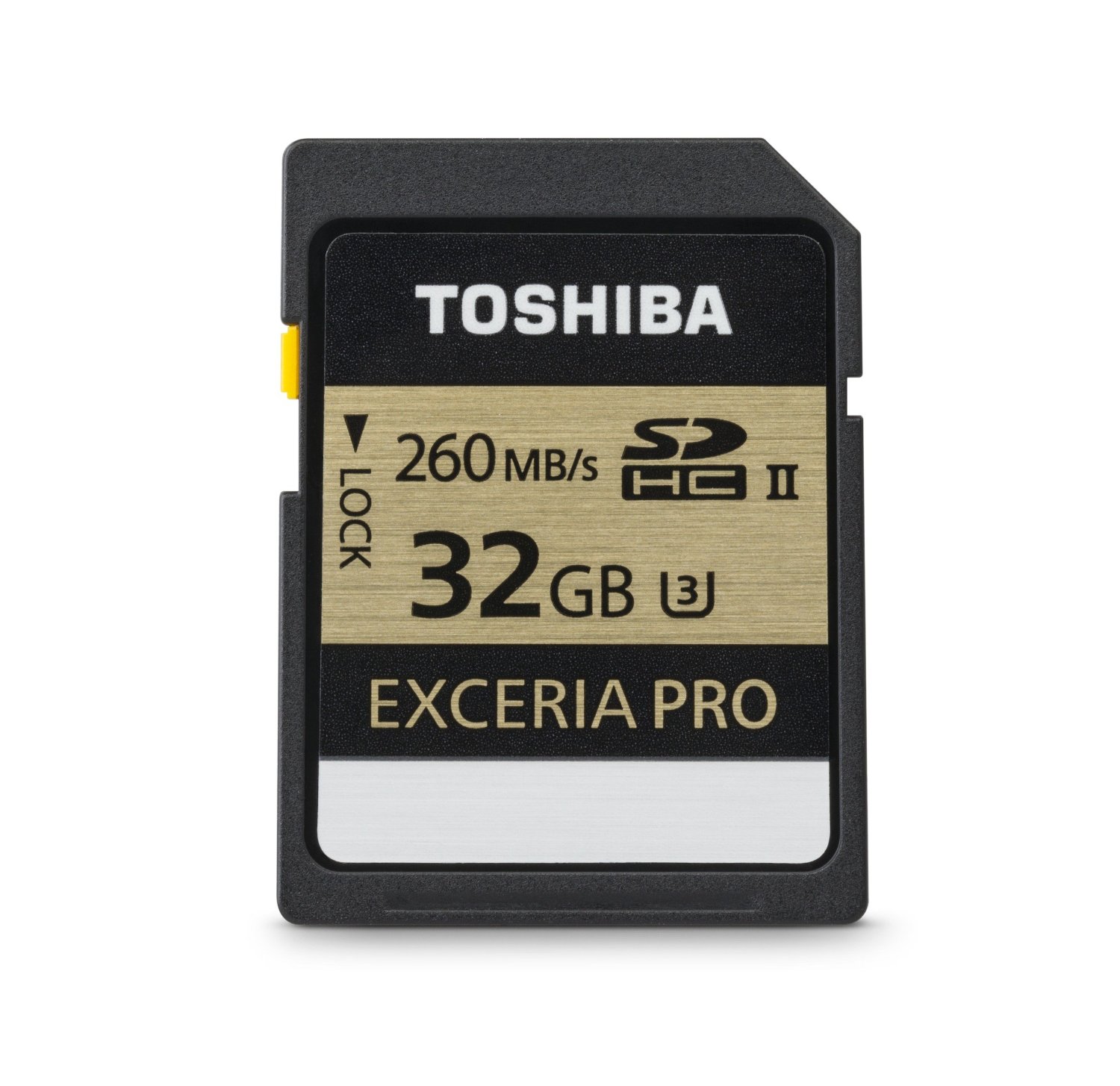 ---
If your Advanced Photographer starts thinking of the Pros… she'll need business cards. Moo.com makes good ones. They're super reasonably priced, great quality, lovely finish and make quite an impression.
Hey – you could give a Moo Gift Card!
It's thoughtful, affordable and shows your support of her talent and endeavors.
Then you can turn around and order your own. 'Cause they're just that badass.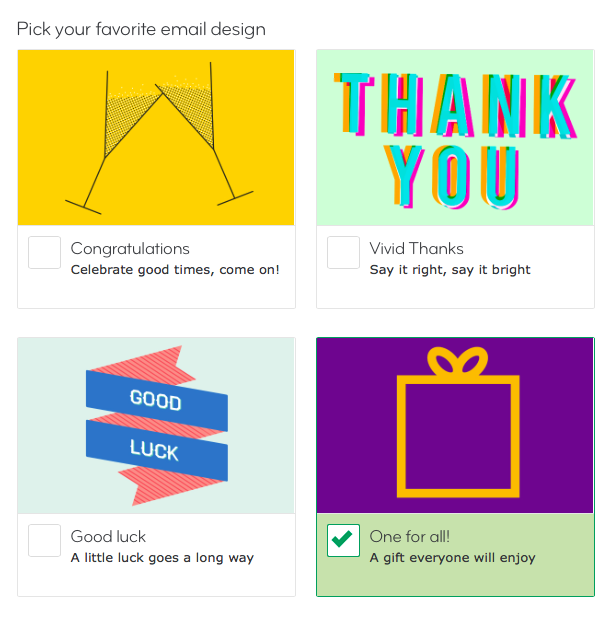 ---
---
Professional
Professional photographers are the WORST! At least to buy gifts for. So I propose you don't try to don't meet this one head on. Come at it differently, with thoughtfulness and imagination. Like…
Book a Massage
Know what happens to pro photographers (especially the landscape variety)? Their backs hurt. Shoulders, necks, feet… OUCH! It's carrying camera gear, sitting in cramped airplane seats to travel to locations, getting into impossible positions to get that shot. Sometimes… toppling over and hitting the dirt. That's never fun.
If they're into it, buy your special pro a massage! Or perhaps you know of some other nice form of body therapy they love… then do that. Lotions, potions, bath salts, a spa day… whatever suits. It tells them you care – and that you get what they go through to do make their special kind of magic.
---
Travel voucher
Buy your Pro a travel voucher on their favorite airline. I'll admit I didn't think of this one myself: Two of my dearest friends recently pooled resources and did that for my birthday this year. I was stunned, thrilled and amazed… and I thought it was GENIUS! Now I have a chunk of change in the form of a physical voucher I can use when I want to for travel anywhere in the world.
It'll blow your Pro away! In a good way, of course. 🙂
---
Gift Certificates
I always love gift certificates. Some people feel like these are less personal: I see them as options. Amazon, B&H Photo, Adorama… these are all places your Pro photographer frequent and drops cash. Gift cards and certificates to any of them WILL be used and greatly appreciated!
---
I struggled with neck and should pain until I found My Pillow. I got a standard sized pillow for home… then tried their travel pillow for extended trips where I had to sleep in all kinds of beds. It eliminated my headaches and neck pain almost 100%! You have no idea what a big deal that is.
I actually use a combo of the Travel and My First Pillow models. It's worth the slightly extra hassle of dragging them along… because I'm in MUCH better shape, am better rested and in a world less pain than ever before. Sigh.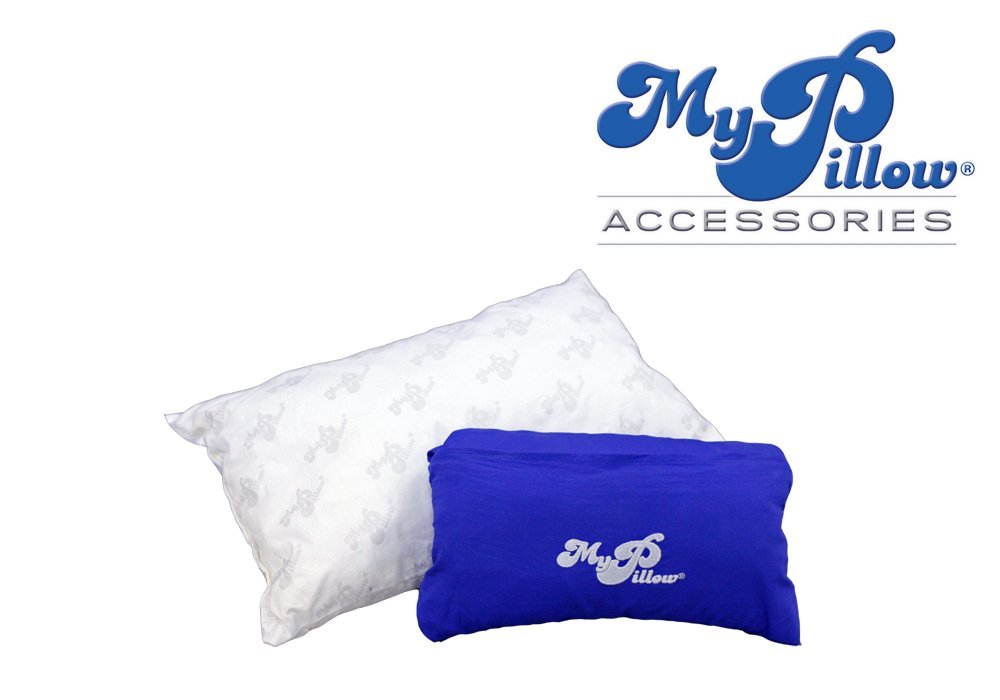 ---
My new favorite carry-on. It compacts to this little nugget-sized wonder… and expands to a full 22″. Luggage and carry-ons are so individual, I realize that. But this gem is like finding the golden egg for me!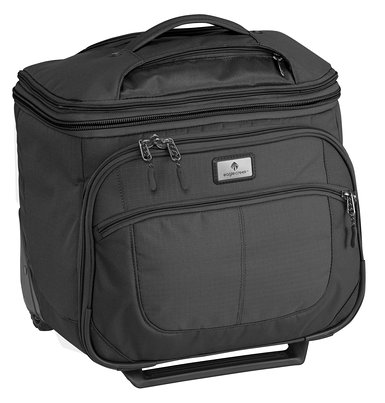 ---
It's winter. It's cold. Fleece is my friend. But so is a modicum of fashion!
I have these pants and I'm crazy about them. They stretch, they're fleece-lined (but not bulky), boot cut, and are most flattering. I'm a landscape photographer and want to be warm, but I don't want to look like a guy to do it!  These pants rock. And on me, they don't look as short as they do on this model. She must be 7 feet tall! Random thought.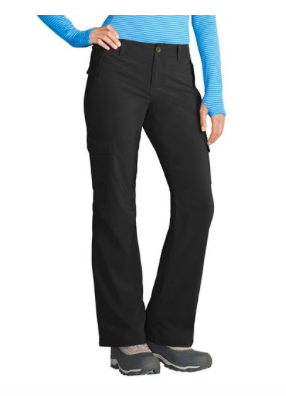 ---
Your Pro photographer is a woman. She's tired of carrying backpacks built for guys. Solution: fStop's Kashmir backpack, built for a woman's frame. I own one and did a review of it here. You can check it out for just what it is I like about this bag.
I use mine with a Medium shallow ICU for my Fuji mirrorless cameras; and have plenty of room leftover for extras. A gift that says "Adventure!". She'll be impressed.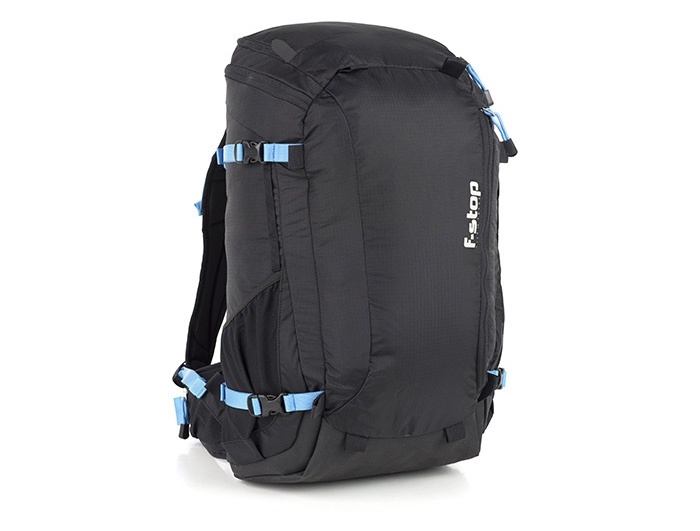 ---
Feeling splurgey? Good for you.
If your Professional photographer doesn't tote Really Right Stuff… this slice 'o awesome could be just the ticket to holiday joy.
Read my review of it here, then consider that this set of sticks is a whole lot cheaper than a Land Rover. Winning!
You'll need a ballhead too… consider the BH-40 with PC-LR clamp..
You're welcome.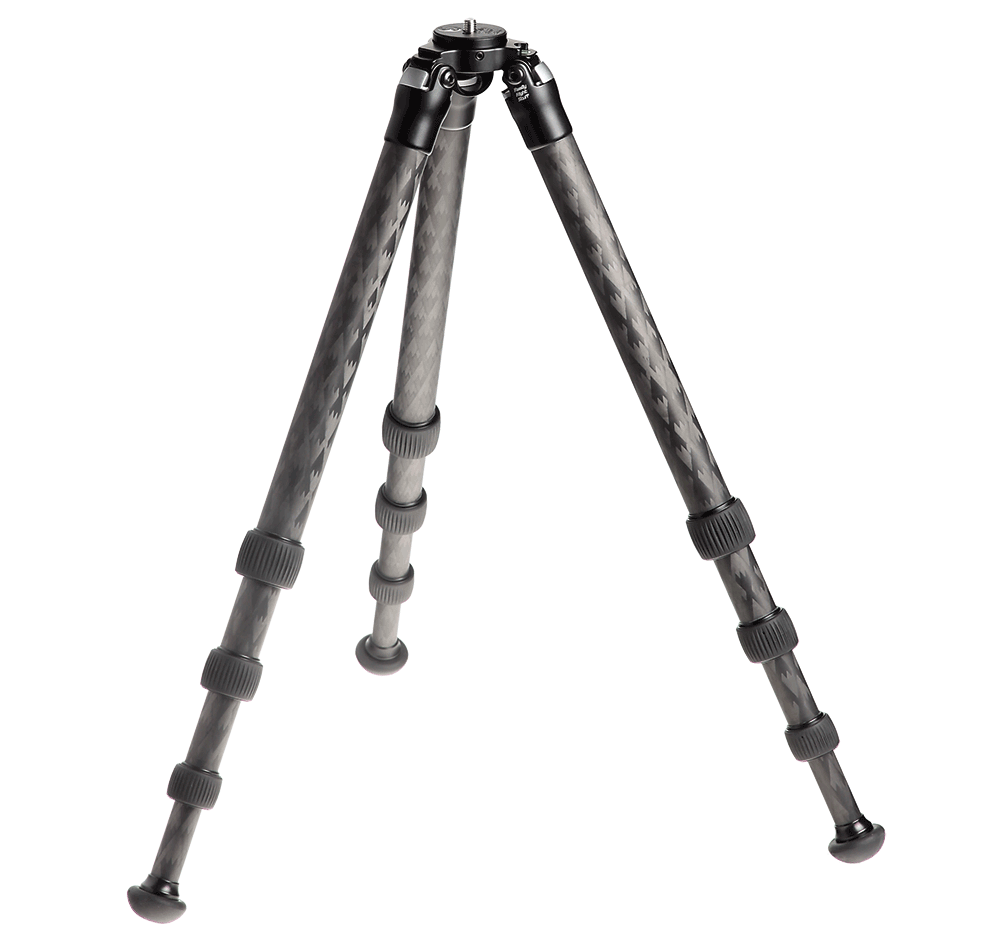 ---
---
Ladies and Other Humans
I made this segment to point out a few useful/fashionable winter items that I find incredibly useful and that don't strictly fall under one of the groups above. It took me a few years to find and settle upon these goodies; they're awesome ideas for us lady photographers and the humans who love us. 😉
---
I own these. Love these. Think it's stupid that they only make a Men's version, not women's. Even still, they work great for me. They are fingerless gloves which convert to mittens, are lined with fleece and stop wind, BAM. Not so good for truly frigid temps… like blizzards or Canadian winters. But I'll tell ya – they're genius and always within reach once winter's chill hits.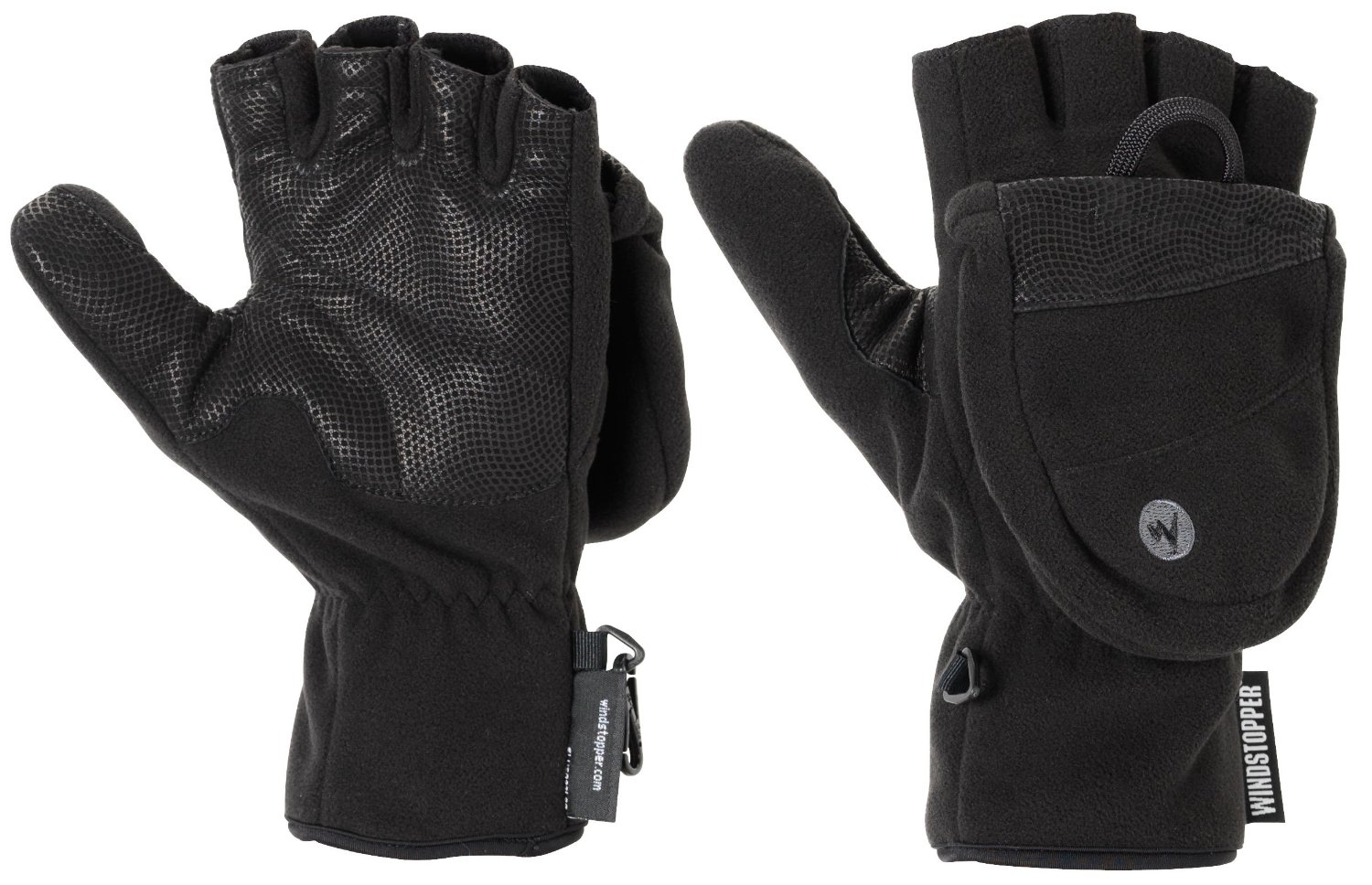 ---
I get cold easily, so I have mine with me ALL the time. Waterproof (or nearly so), breathable, lightweight, windstopping love. It's a shell, so no insulation. But for surprise rain and chilly blustery days; it's a go to! I sometimes even wear mine under a down layer for some extra wind protection in my High Sierra mountain climate.
It's a gift that will be USED in a variety of climates… over and over again.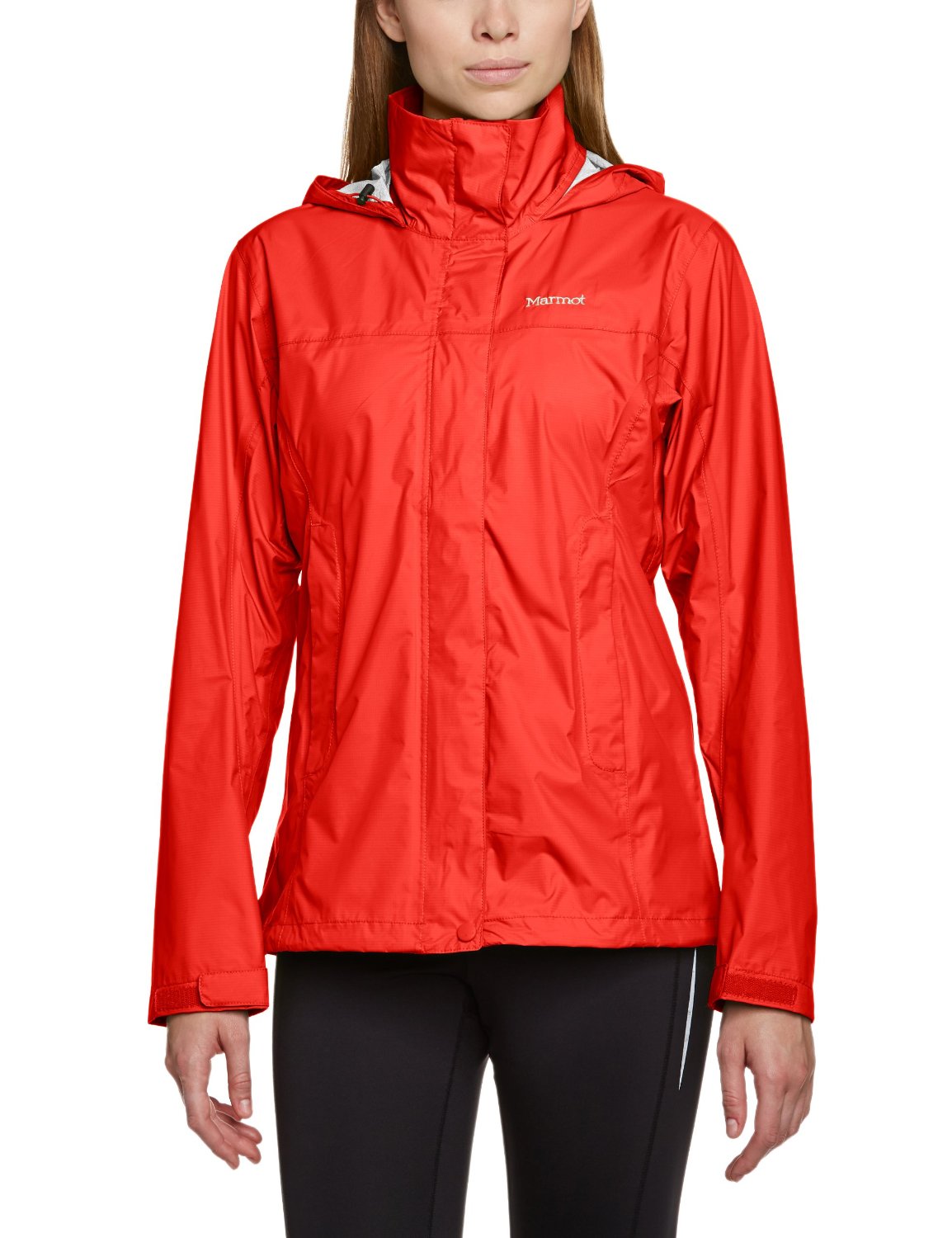 ---
Ditto what I said above about the jacket… and add: until it gets cold enough to switch to actual snow pants, I live in these when I'm out in the elements. Same fabric as the jacket above… and they absolutely keep the cold from creeping up from the ground. They stop the wind cold. (get it?). I bought them a bit big so they fit over my jeans or fleece lined pants. When it gets REALLY cold, I switch to my ski pants, which are insulated.
These and the companion jacket both live in my camera backpack permanently, within easy reach.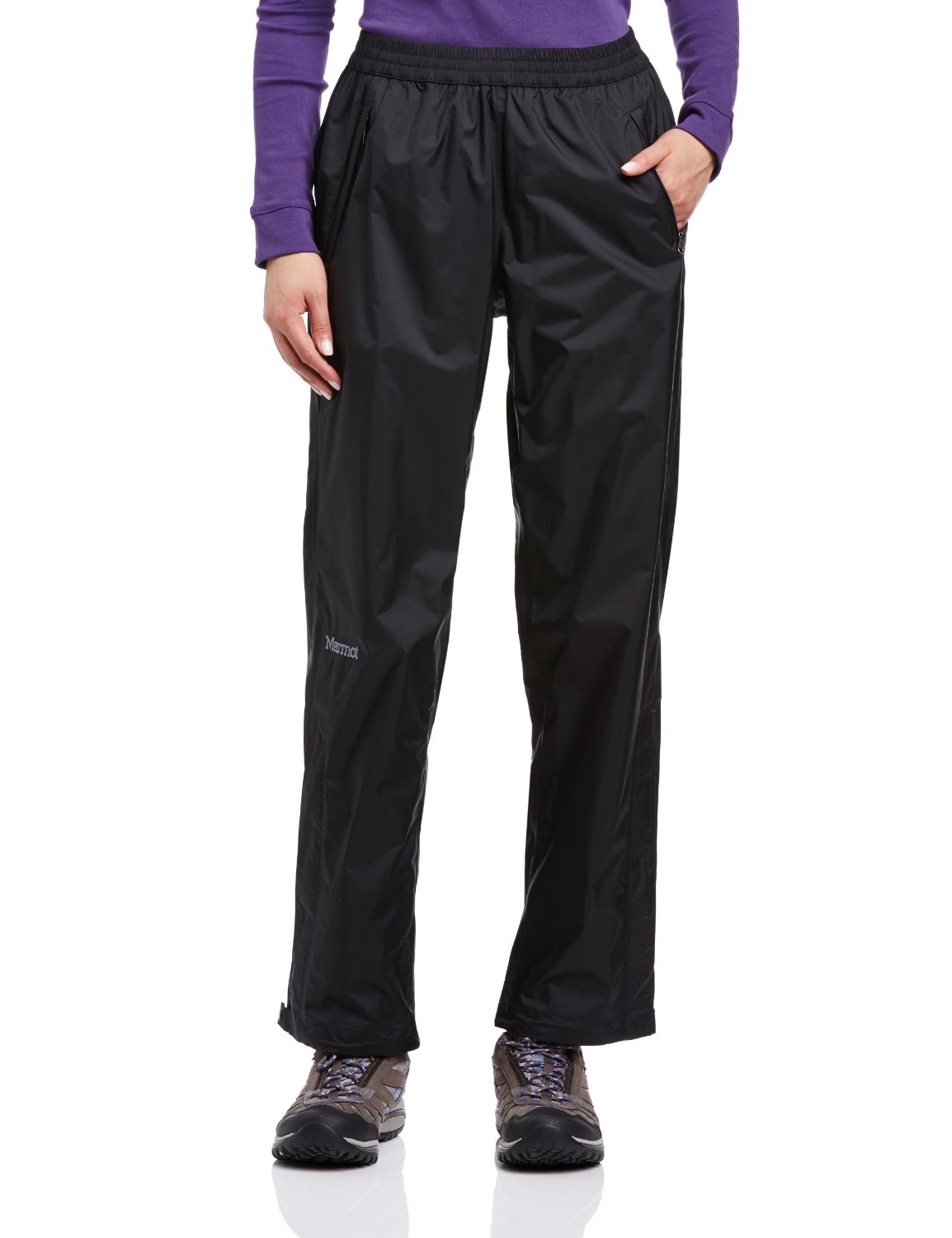 ---
For ANY of your friends who spend time outdoors in cold winters, a turtle fur neck gator will be welcome! They're not expensive. They're warm. Soft. Come in a fantastic array of colors. I've worn them for years.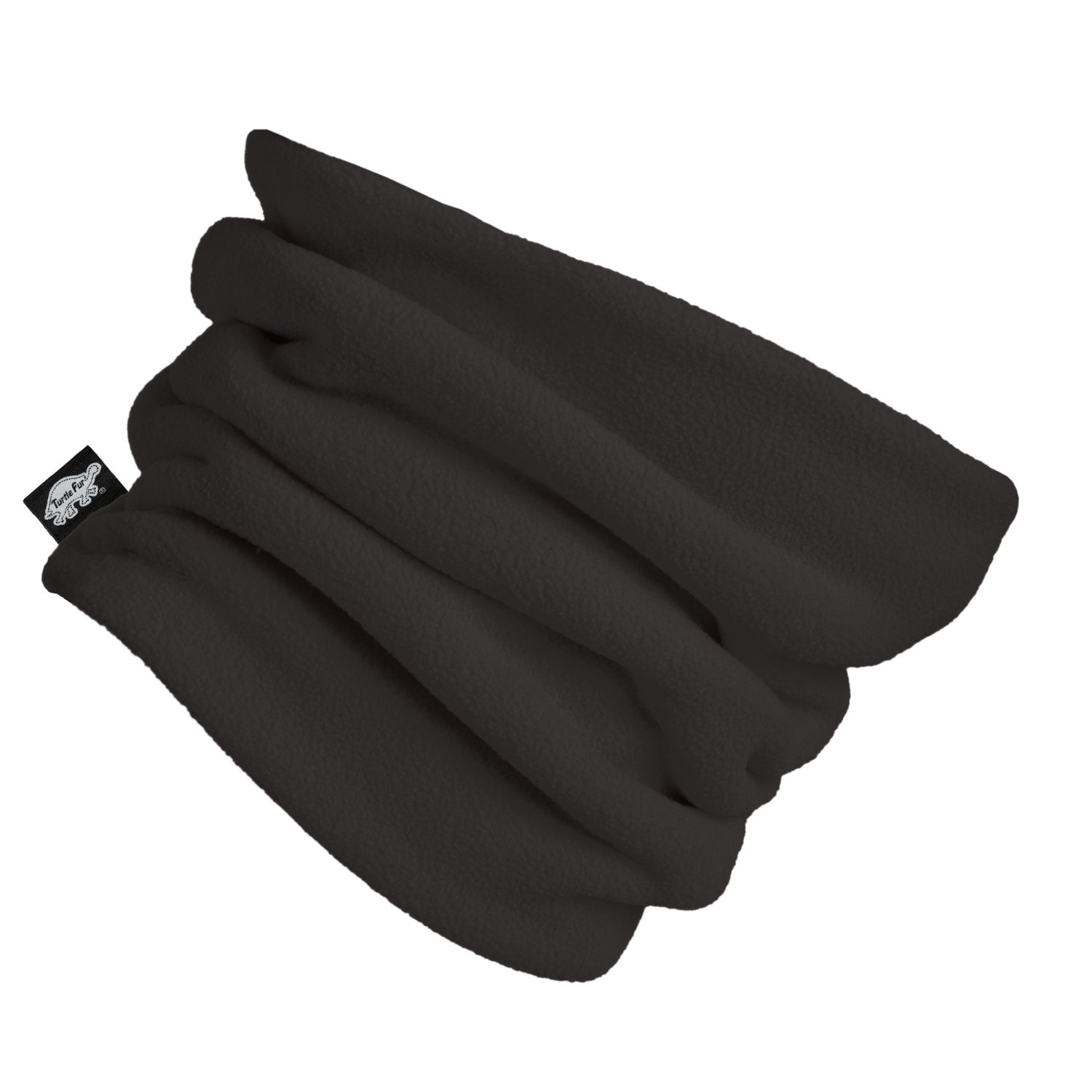 ---
I'm going to give you a couple of mobile power options. This is one. I've had mine for years now. It powers up my iPhone 6+ stunningly fast, fits in a pocket, charges with a Micro USB cable. It's a Duo – so I can power multiple devices at the same time. I love it alot.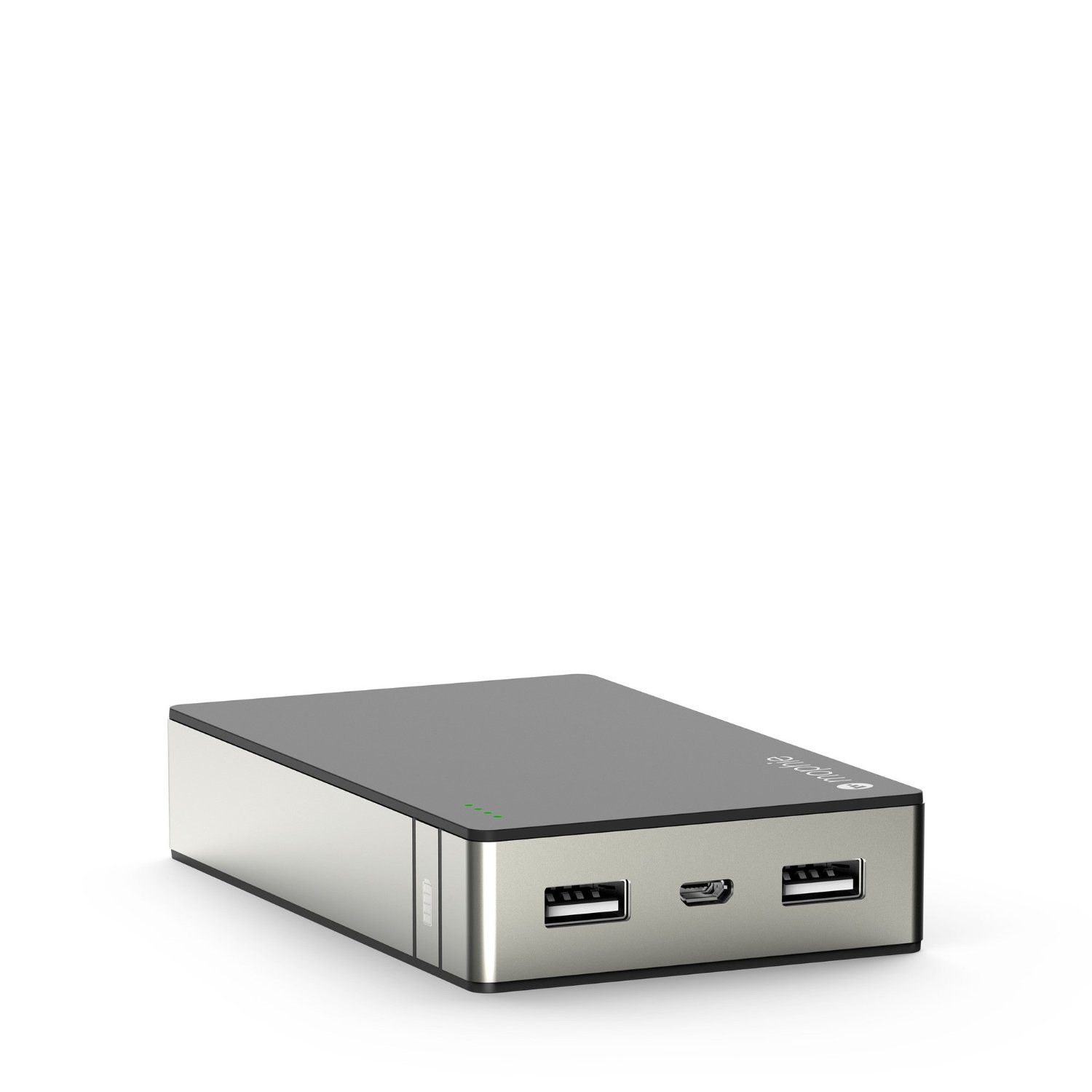 Anker is becoming a household name, it seems! I haven't used this, but have heard good reports about it. It's also less expensive than the Mophie Powerstation, so could be a gift option that fits the bill on many levels.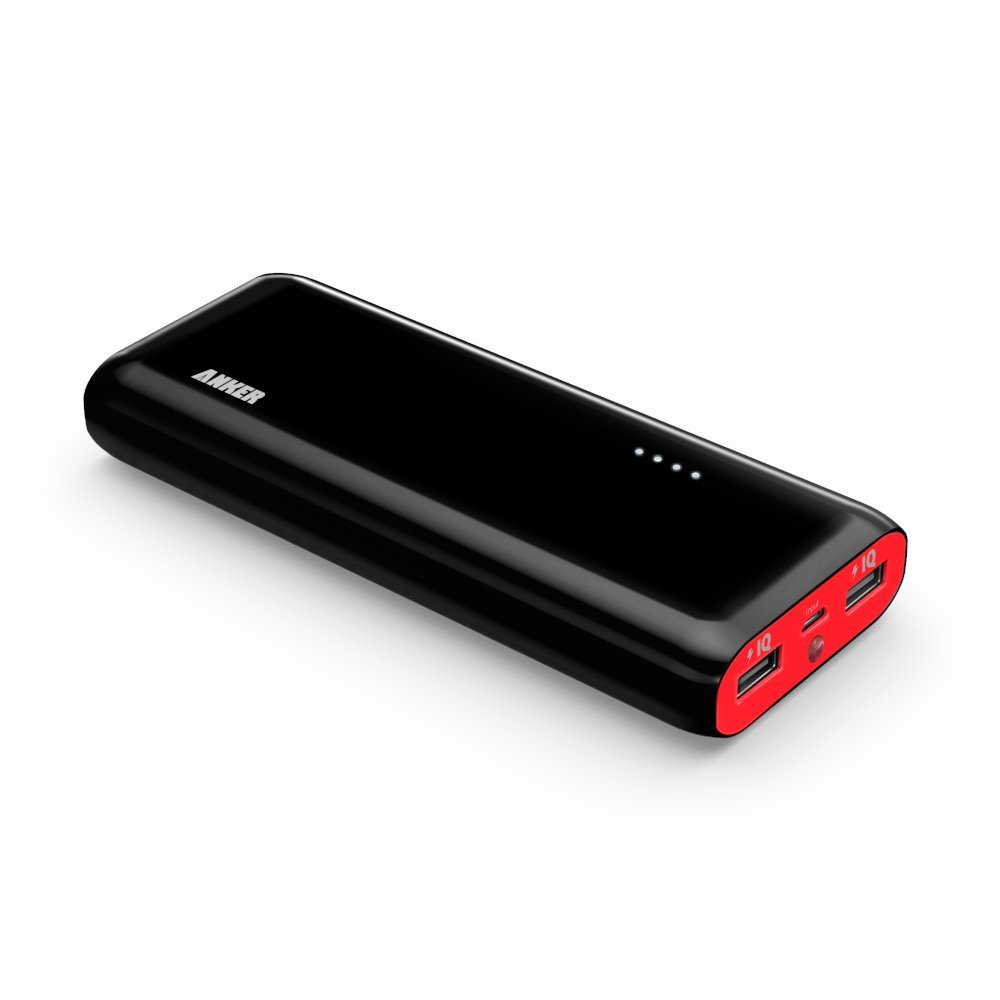 ---
OK. Waterproof doesn't have mean galoshes. I wanted leather, style, comfort. Got 'em in these. These aren't photographer-specific, just really cool boots that I just love and live in all winter. Not lined or insulated… read on for a couple of those options!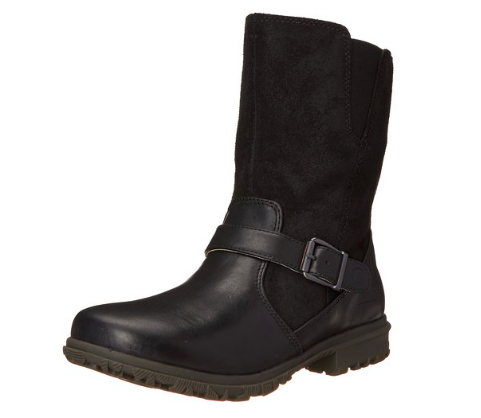 ---
Finally, stylish outdoorswomen unite! I searched for waterproof, warm leather boots with a vibram-style sole that were also cute for 3 years. Then I found these. They're billiant. I usually have to put my bunion stretcher to work on all new shoes for a few days before I can wear them. I walked out of the store in these… and haven't looked back! Their genuine sheepskin lining makes 'em super comfy and warm!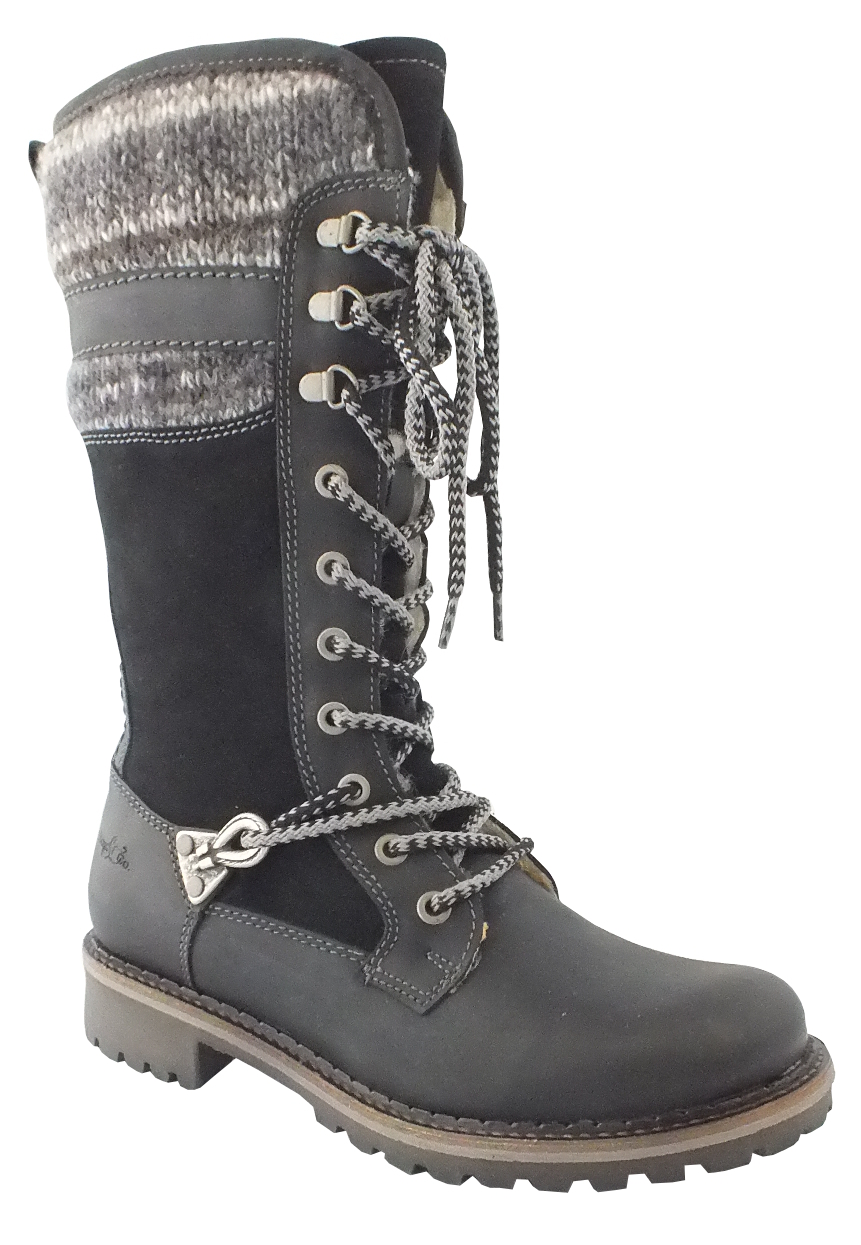 ---
I wear an older version of these and have loved them for years. A good pair of waterproof snow boots are vital if you're going to spend time out in the elements photographing. I also use these for snowshoeing. They fit well, wear well. No sliding, no clunky feel. Highly recommended!
PS: They make a men's version too. 😀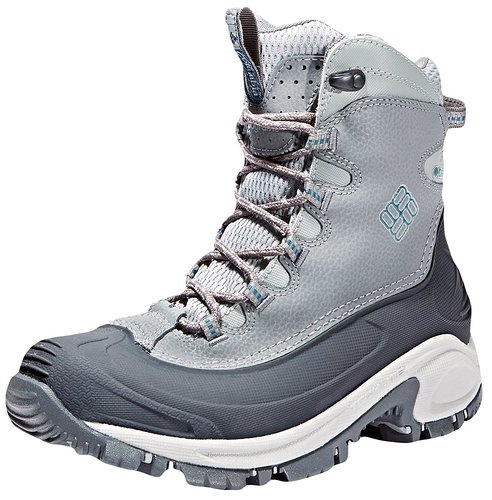 ---