SNOW! It's How I Spell Relief.
IT'S FINALLY HAPPENING!
Snow.
Y'know… that white stuff the East coast gets buried in and the West coast begs for more of? Yeah, that. Gimme some!
There's not a ton of it yet – but we're hopeful. Welcoming. Doing the snow dance.
I got to be home for our first snowfall of the season (and we're expecting more this weekend!)… I was so stoked I almost couldn't sleep! I knew the morning was going be the BEST OF THE BEST! I know this, because for years I learned to read conditions so I'd hit the best pow when I was a skier. I've discovered it's much the same for snow photos. 😉
My friend Scott Jarvie happened to be driving through on his way to the Bay Area, so we got out early for the good stuff. Rather than belabor things with yakking… here are some of my very first images of the season!
You can see – and purchase – even more of 'em over in the Galleries!
---
Donner Lake dawned cold and hot… such a gorgeous (if super quick) sunrise from the shore…
Of course, the oligatory selfie on the dock. Couldn't help it! I wanted to remember the awesome colors and my excitement…
The (in)famous Jarvie taking it in…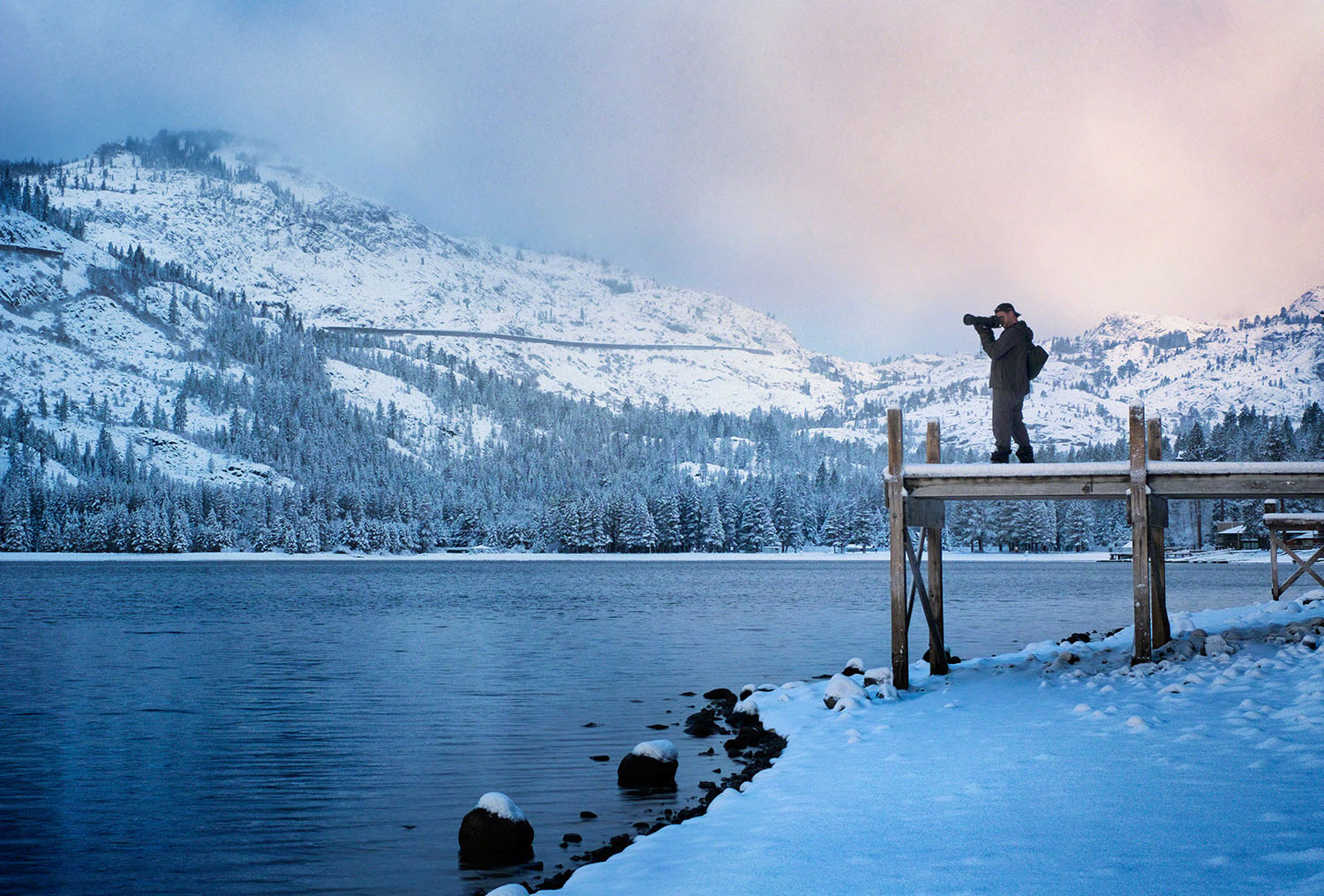 I don't know why I always see sections of the forest this way… but I decided to actually create some pieces the way they happen in my head:
These kinds of abstractions always stop me in my tracks. I'll stand and stare at them for the longest time. This day, I decided to take a picture. It lasts longer! haha.
This one's part of a series….
Despite the fact that the river should really be almost up to the tree line… the little stream that it is now is still so beautiful when the snow falls…