Postcards From Germany: Neuschwanstein Castle

A must-have in my Postcards From Germany collection was Neuschwanstein Castle. Once I showed my hubs Joe a photo of what HAS to be the most-photographed castle on the planet… he got excited and designed us a trip through the German countryside that took us by 5 castles and untold amounts of local cheeses, bratwurst, spätzle and other delicacies. 
The View From Below
It began here, a couple of hours out of Munich.
Neuschwanstein is the castle that Walt Disney designed the famous Disneyland fairyland castle and logo after. It's kind of funny that the place has achieved such notariety when it was never even finished. Read some of its history here.
It was one of those puffy cloud/blue sky days that I love so much… and upon see the castle from the field below, we pulled the car over and jumped out to stretch our legs and take a few photos. You know how it is. 😉
And of course, I had to make a wee video…
The View From Above. Er, It would'be been…
To see Neuschwanstein from above – or at least at eye level, you get yourself up to Marienbrüke: the bridge that spans the Pollät gorge. It's rugged enough country that it's tough to find unique spot to photograph from. Locals might know better… but they weren't there that day to advise. heh.
I'm sure you've seen at least a jazillion photos taken from there: I'd hoped to show you yet one more. But alas… it was not meant to be…
The Images
My favorite images from the day turned out be to the very first ones I saw, shot from down in the valley. They included this building, which is right there in the middle of everything as you drive in.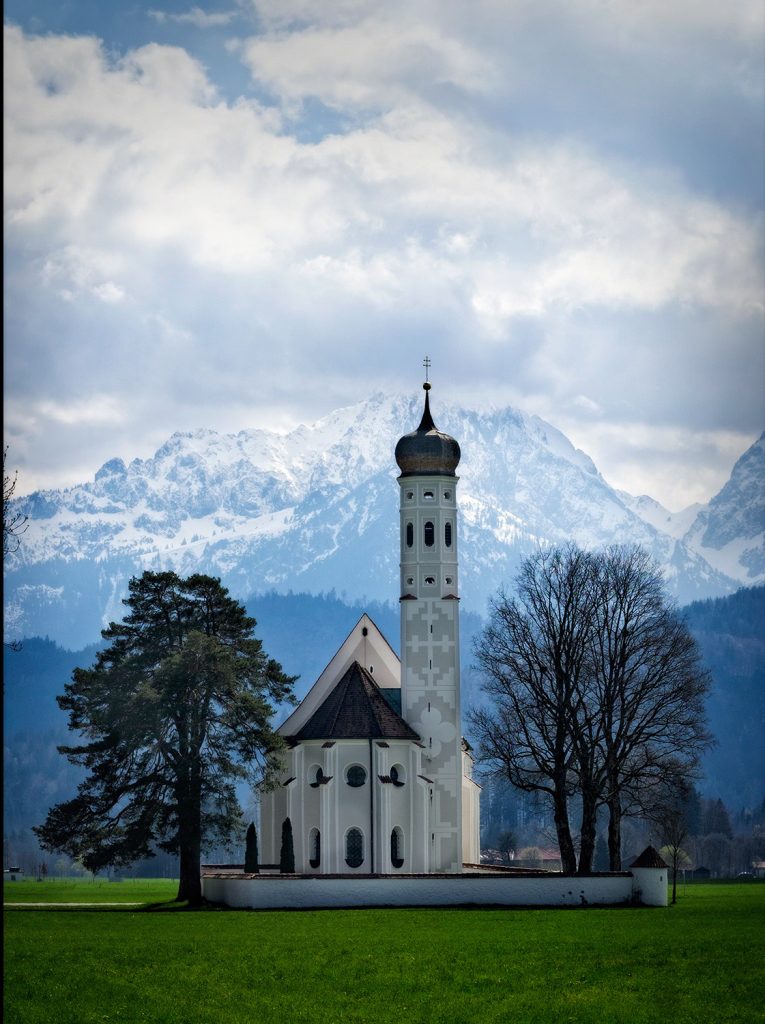 And these two, both shot with my Fujifilm X-T1 and XF 50-140mm lens with 1.4x teleconverter.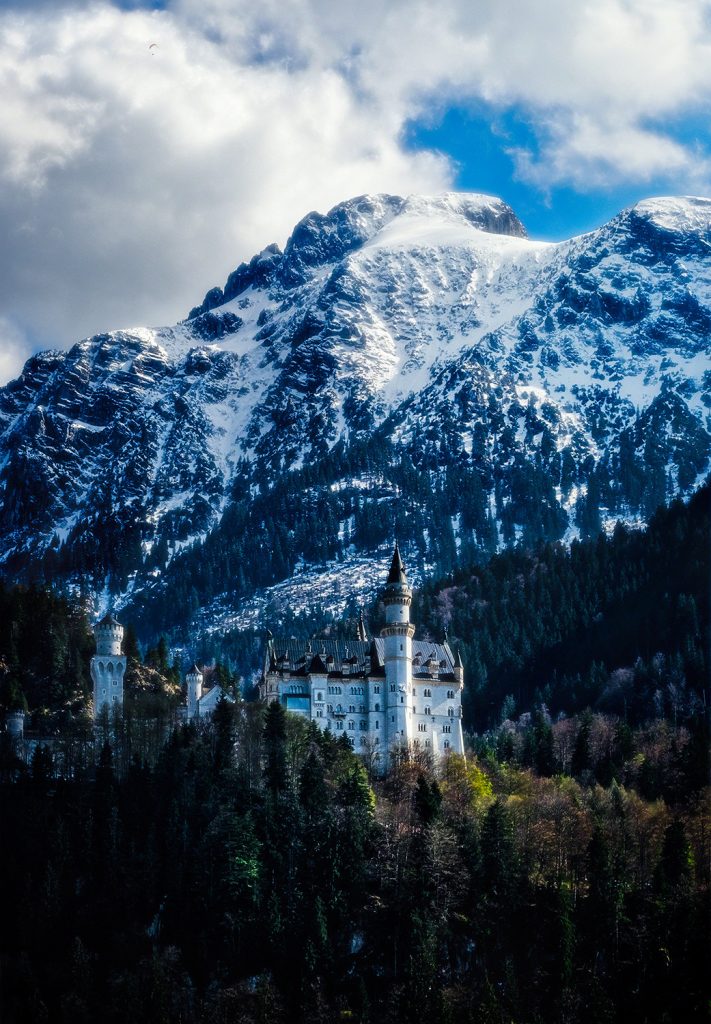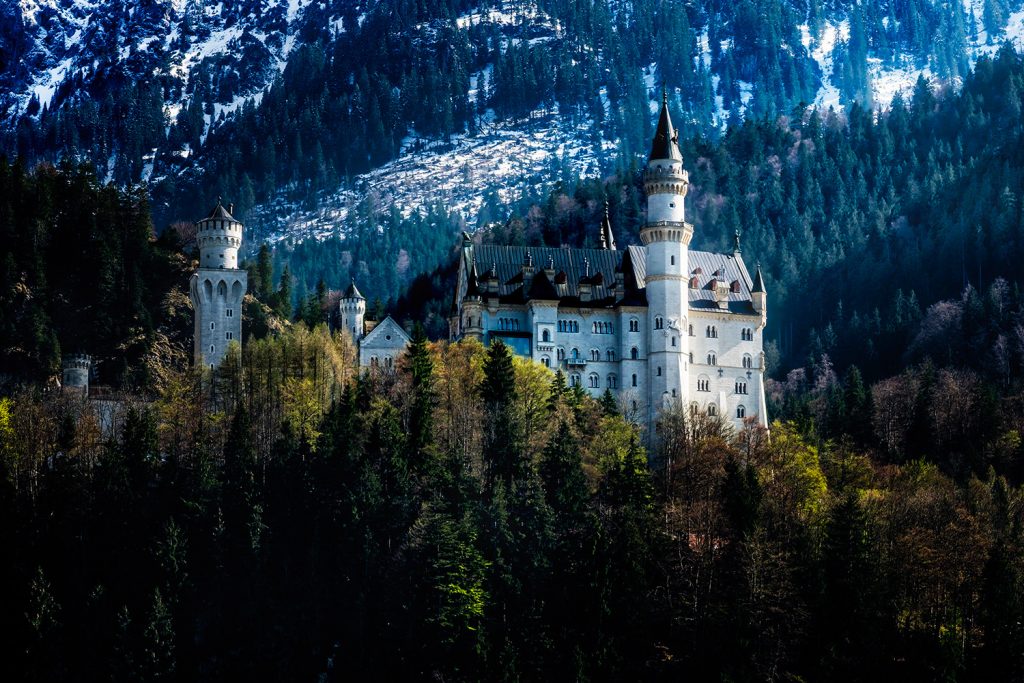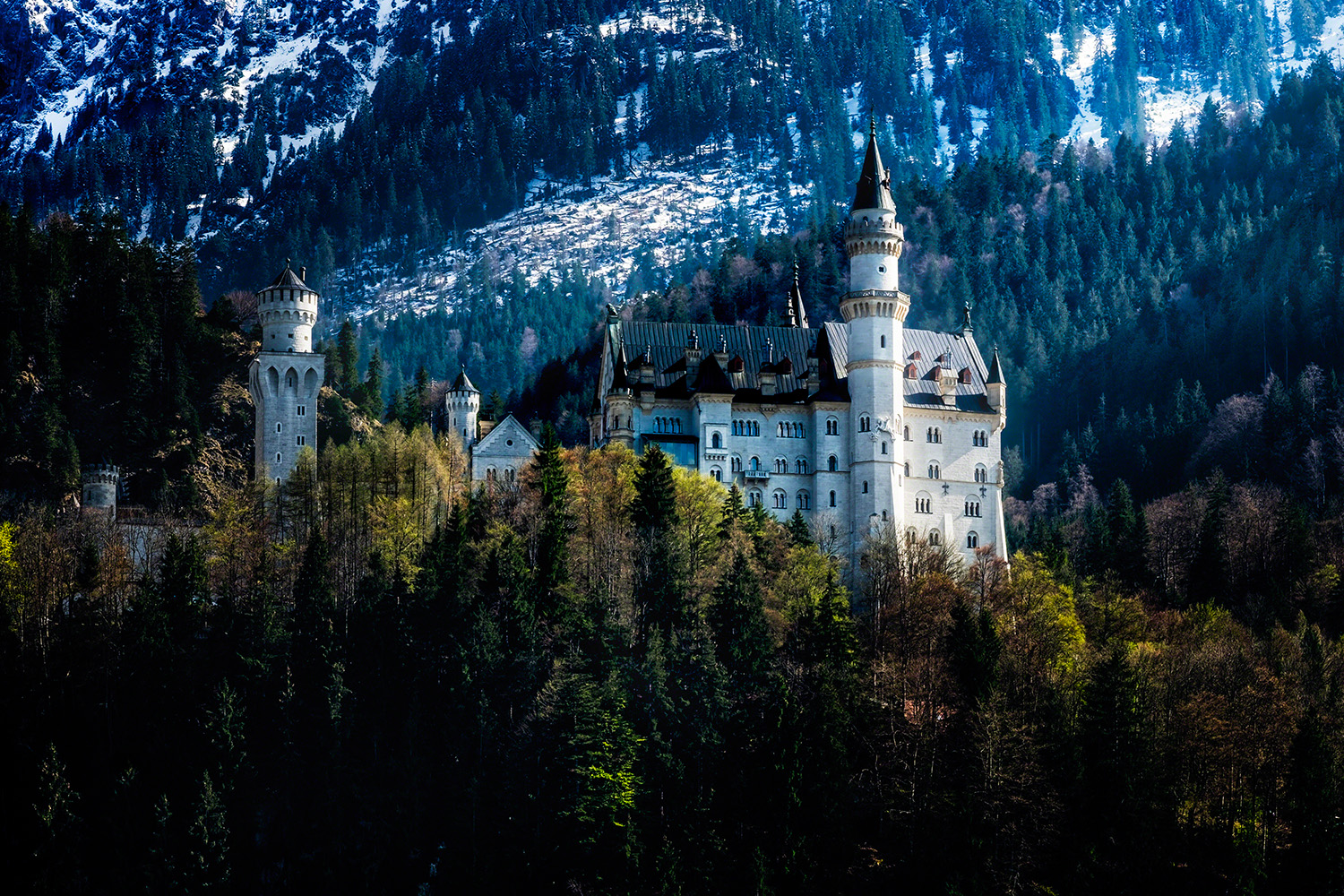 Hotel Sönne
I have to give a shout out to Hotel Sönne in Füssen, where we stayed that night. They saved my life!
I mentioned before that my back's been giving me some trouble on this leg of my journey – and I've been SOOOO grateful that Joe's been here with me!! Aside from all the other things I adore about him… he helped with bags, drove and generally kept me going.
But when we got to the hotel I'd booked (through Booking.com)… it was fine, but it involved hiking up 3 flights of narrow stairs! No elevator, though the proprietor offered to help haul bags. No parking, either… that was a couple of blocks away. That night, I just couldn't handle it. I was tired, sore… and just DONE. Know how that is?
Hotel Sonne was right next door. They had a lift. Lovely people, an incredible restaurant… and parking. The elevator started right by our car. [cue the heavenly choir of angels!]
After I'd thanked the other hotel and paid them their 80% cancellation fee (good times)… we rolled into Hotel Sönne and into the welcoming arms of joy.
Everyone was so delightful – especially Franz, who made sure I had the room that would be the most helpful. No stepping over bathtubs to get into the shower, restaurant on the same floor as the room, elevator. Genius.
Every room is designed differently… with mannequins clad in costumes from various operas and performances in the area, plus funky and artistic details everywhere. I didn't want to leave!
A million thanks to the crew there for saving the day… and seriously, if you're ever in the region… you'll love it there.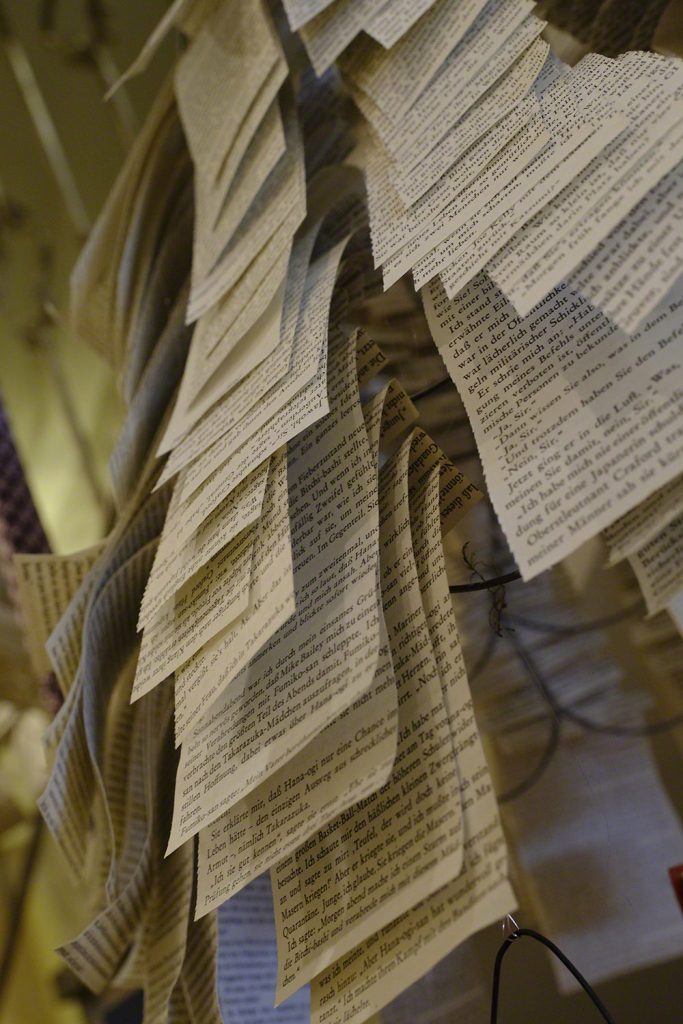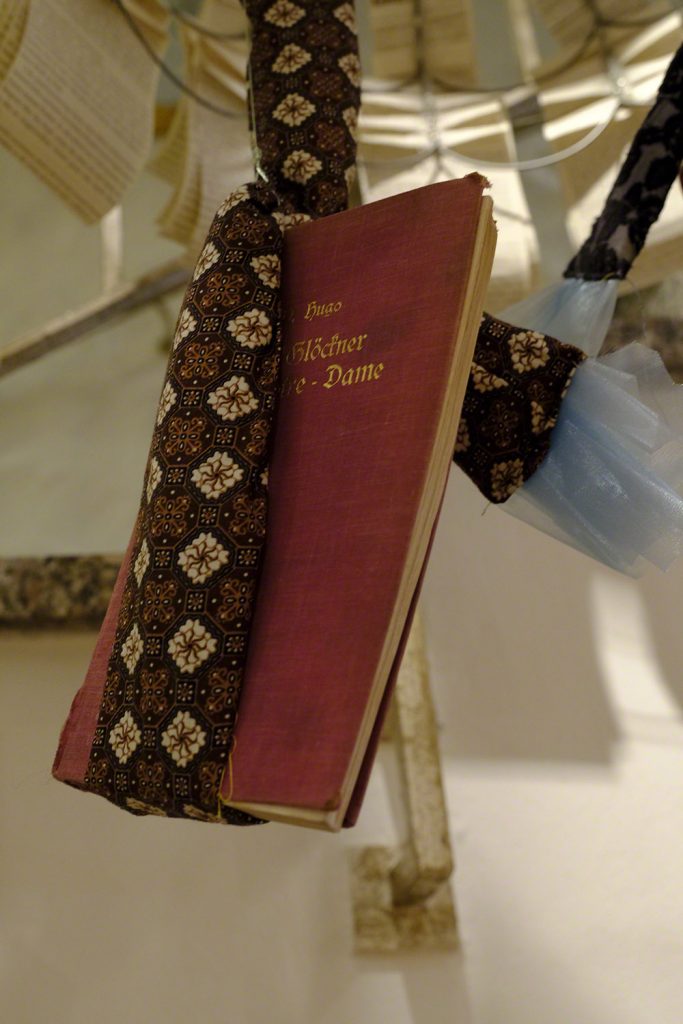 NOTE: I did not have to climb these! But they were more interesting than the elevator, I have to say.