I'm keeping it short 'n sweet today with "Postcards From Rome".
Today: Valerie Jardin and I decided it would be fun to do informal Q&A sessions while we're here in Rome… and you're welcome to chime in with yours too!
Ask us anything! Are you curious about what it takes to be a professional photographer? A street photographer? Travel questions? Want to know what we had for dinner? Whatever… ask away!
Here's our first video, taken at The Capital in Rome. We answer three really good questions from Margaret Gaines, Tanya Wallis and Glen Orsak.
Thank you Ken Lyons for doing the honors shooting the video! He's here on Valerie's workshop. He's such a wonderful photographer and an absolute peach for helping us out!
(shot on my iPhone 6s Plus)
New Photos!
I'm still trying to get ahead on processing photos. Valerie's so fast… zip-zip and she's done.
Me… I take a little while, as a rule. HOWEVER, in my next blog post, I'll show some straight out of camera .jpg images from my X-Pro 2 that I had a hard time finding anything TO do with them!
I still love creating my artsier pieces… but when I want to show lots of photos in a short amount of time, those Fujifilm film simulation filters are a Godsend!
And BTW… I honestly don't mean to sound like a Fujifilm commercial. But I vowed to share my point of view and experiences on this trip as they are. Part of my real life experience is what this camera gear allows me to do.
For instance.. this one is SOOC with the Velvia film simulation filter: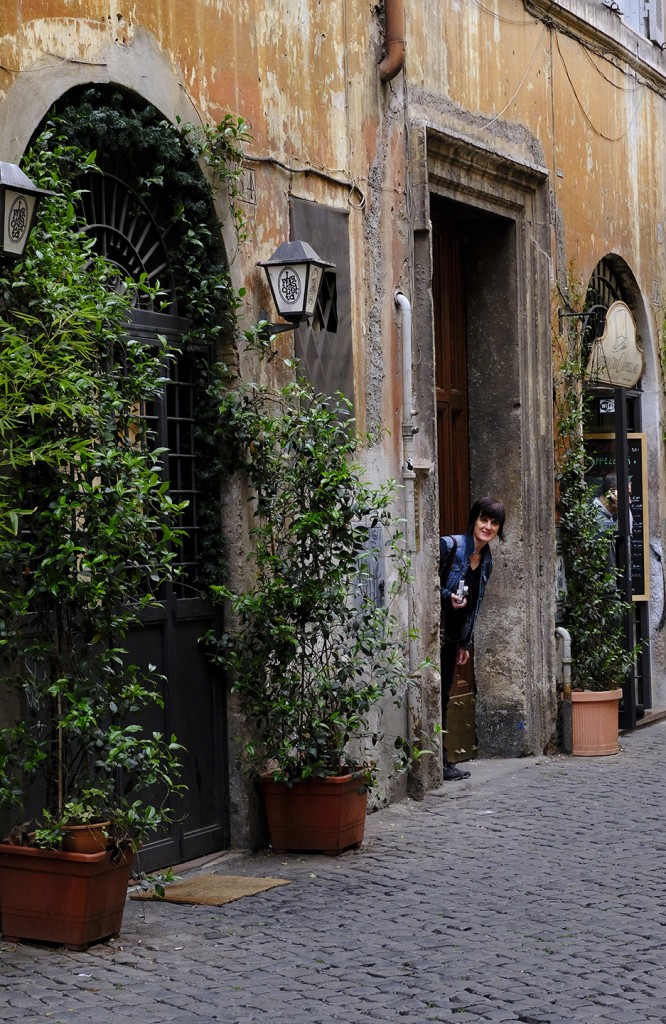 And this one, I artified some (although Rome is pretty danged artified already!):