Postcards From France: Cannes

Postcard #1 From Cannes
This Postcard From France arrives by way of Cannes, home of the Cannes Film Festival. Which – get this – started the day of my very first visit! There were multiple visits… this was only the first. I'll share the others with you too, of course. They'll make you laugh! 
Ah, Cannes. I have so longed to visit you. Your film festival, your gorgeous self nestled by the Mediterranean, your Cosmopolitan movie star stories, your yachts, your glamor, your medieval-meets-modern juxtapositional wonder.
As a young actor, I dreamed of being photographed upon your shores, those yachts, bathed the golden glow of your late afternoon light (which in reality was probably painfully early morning… but don't disturb my reverie!)… and just, well, YOU!!
We finally meet. Le sigh.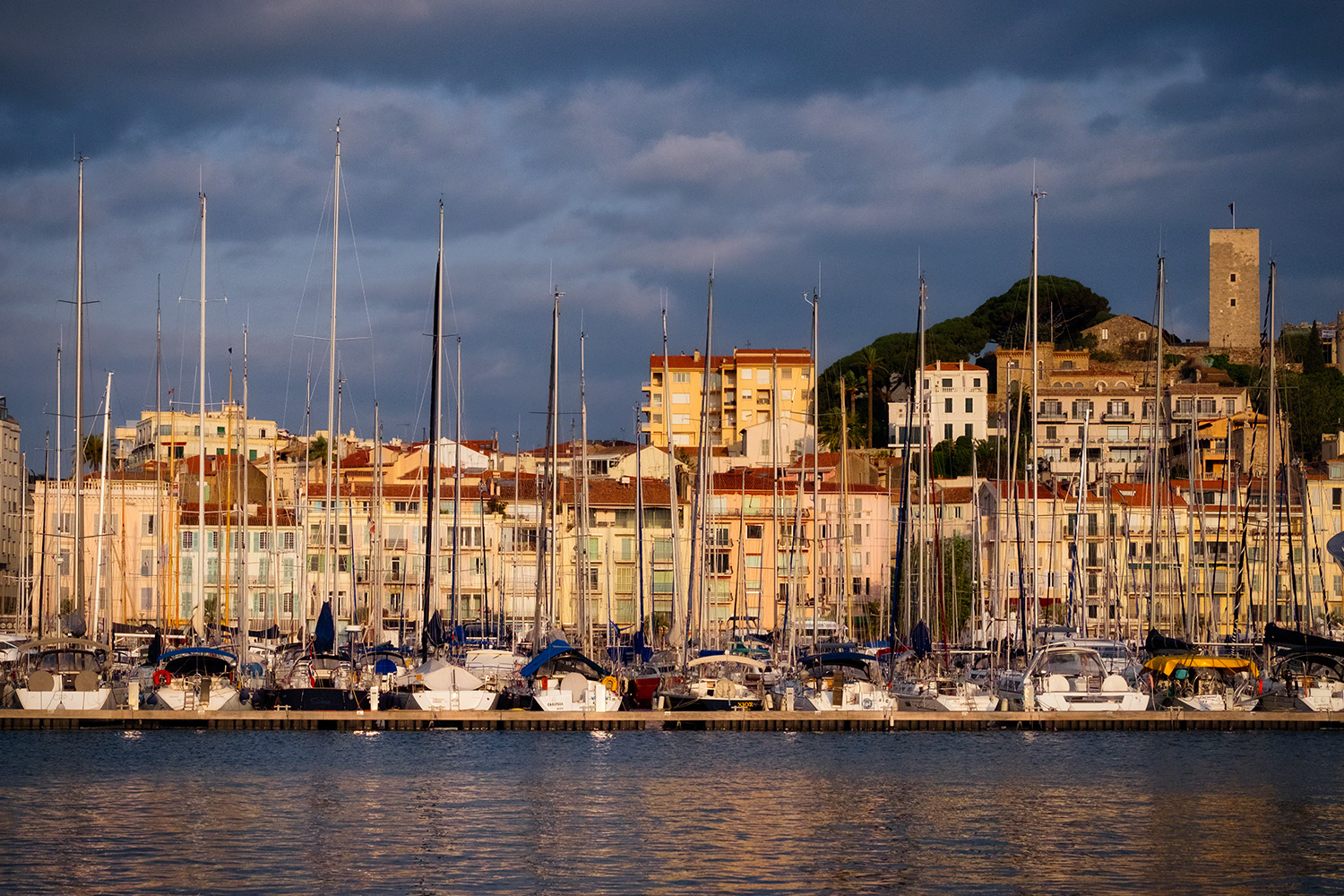 Karen's Big Day Off
The day after my "Artist's Voice Retreat", I took a break and headed to Cannes for the night.
I'd booked myself into The Cavendish Hotel, a lovely little boutique hotel off the noisy main drag, but a sweet less than 10 minute walk to the harbor and beaches.
This was the view from the little balcony of my 3rd floor room. The Mediterranean is just a few blocks beyond those buildings at the end of the road.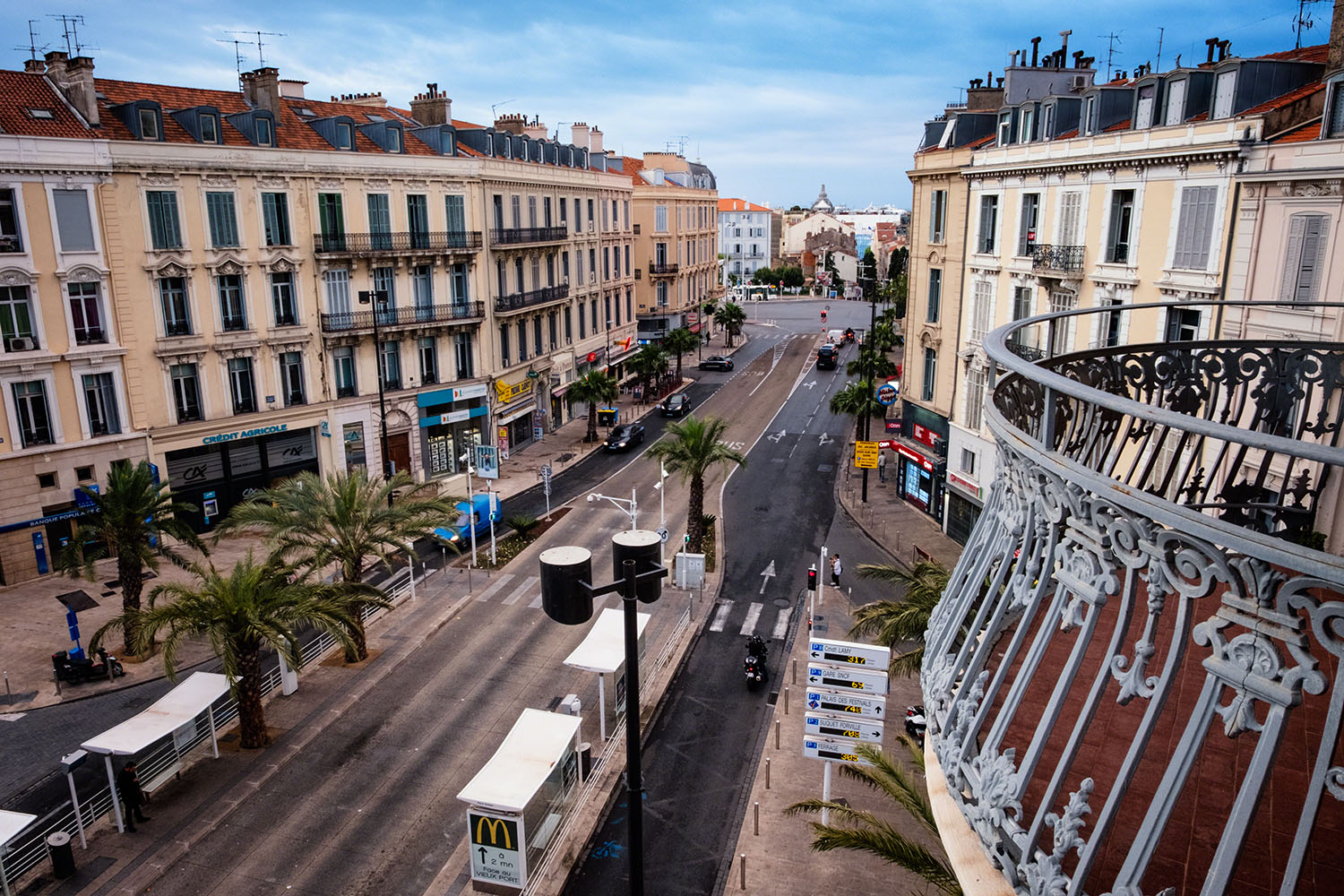 To top off this dream first visit…  the Cannes Film Festival was due to start that day!! 125,000 were about to sweep through the town and turn it into a seething jungle of relative humanity. I was there on the inhale prior to the wave breaking… I could already feel the excitement in the air!
I struck out early, around 6am. There weren't many people out and about – except for the workers and a few photographers getting their pre-festival shots and footage. On the way toward the famed Boulevard de la Croisette, all the shops and restaurants were still closed up tight from the night before. Not even the cafes were brewing yet!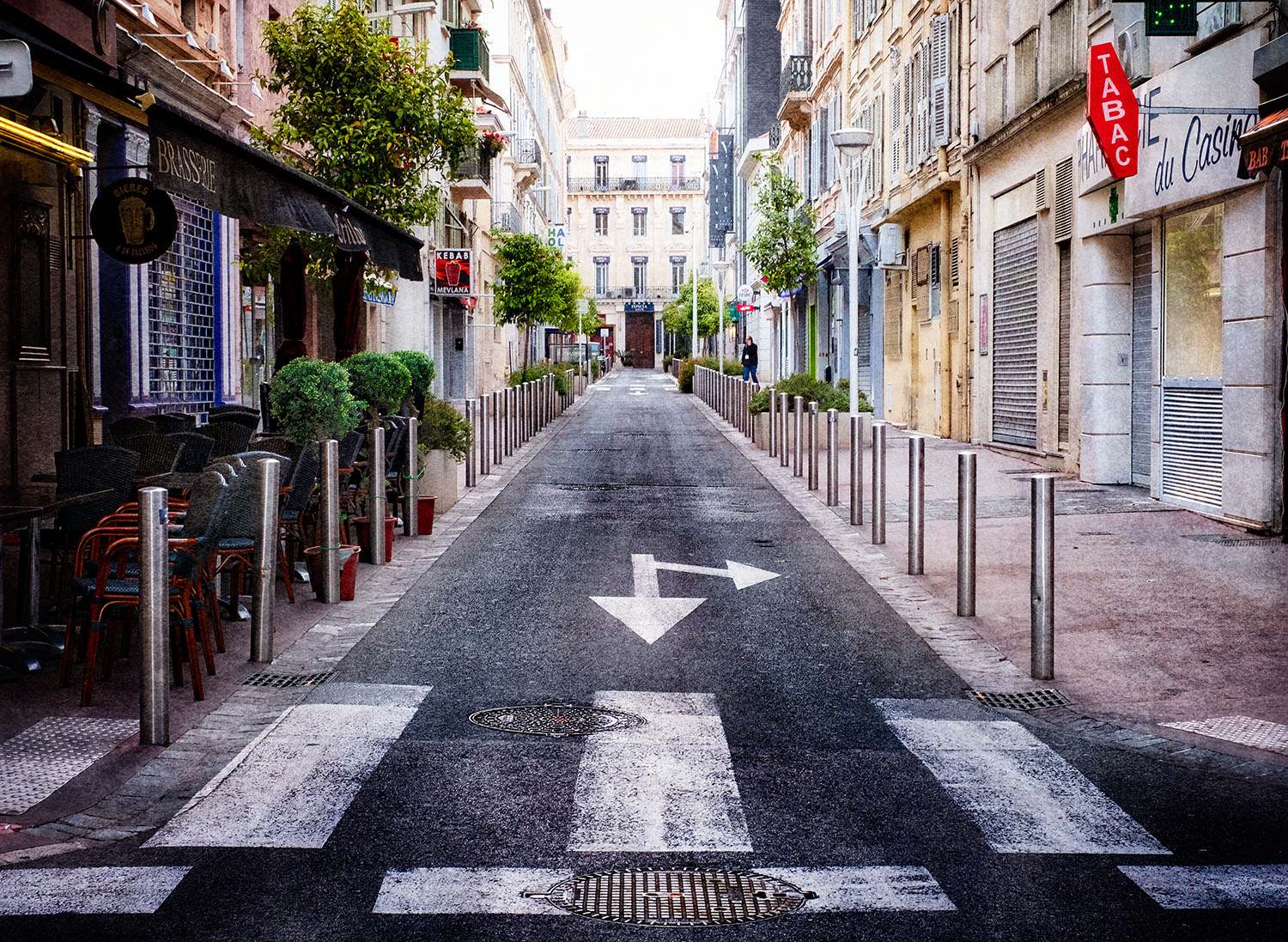 Yachts & Video
I headed to the harbor first… partly because it was closest, partly because I wanted to see the yachts. I hate being out on the water, but I'm fascinatad with lifestyles that include these mini-Titanics.
As it turned out, MUCH bigger ships resided in Antibes… but the Cannes flotilla was entertaining because each one's housekeeping, chefs, security and the rest of the crew were prepping for the glam days ahead.
I cracked myself up with this one. Caption reads: "Look, Ma… I'm on a yacht!"
That's about the closest I've ever been. Hahahaha!!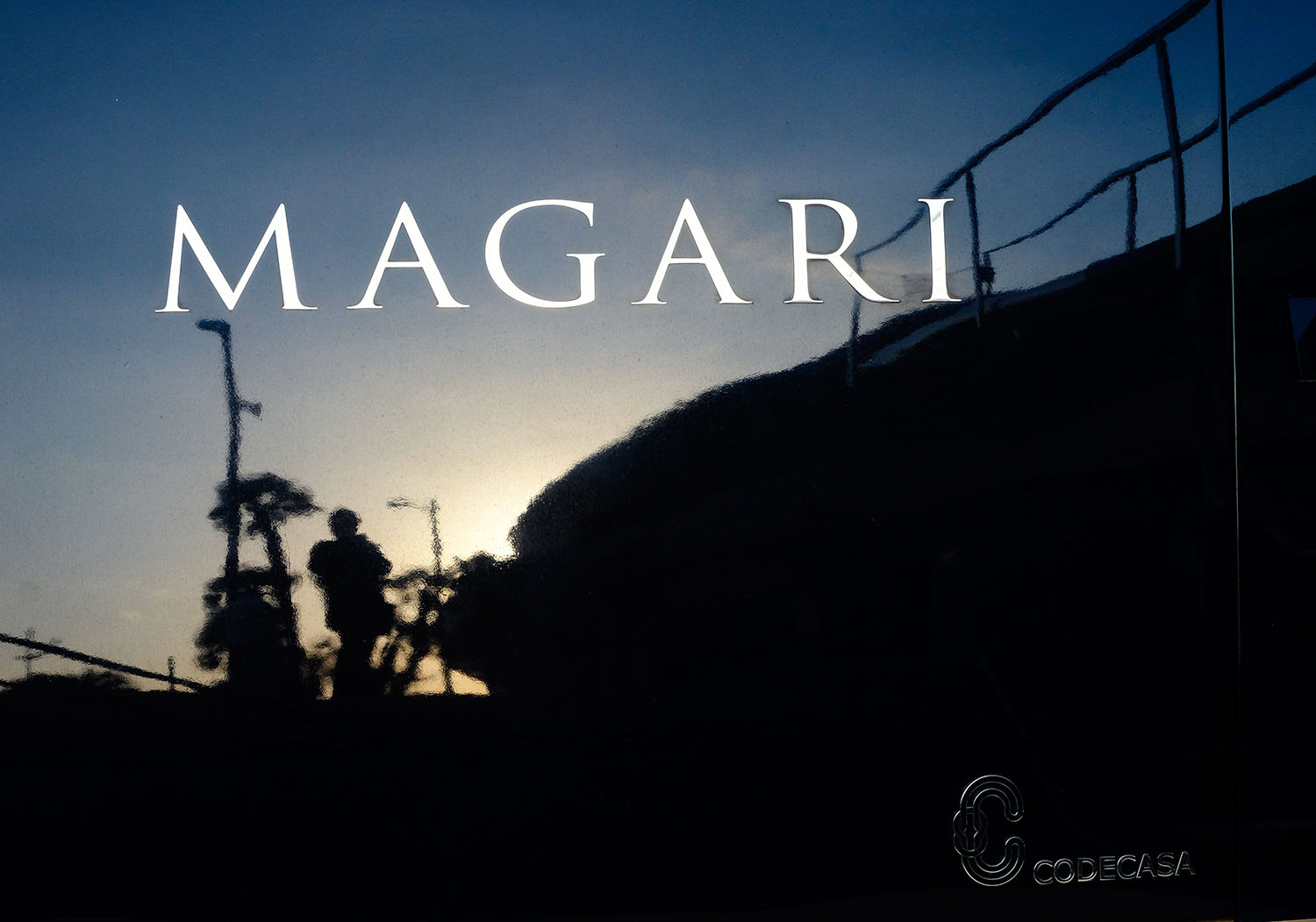 Then I found a spot out of the breeze and made a quick video so you could see it all in action!
It became evident that an incredible amount of work, pride and joy (and some blood, sweat and tears too!) went into creating this even each year… I took it all in.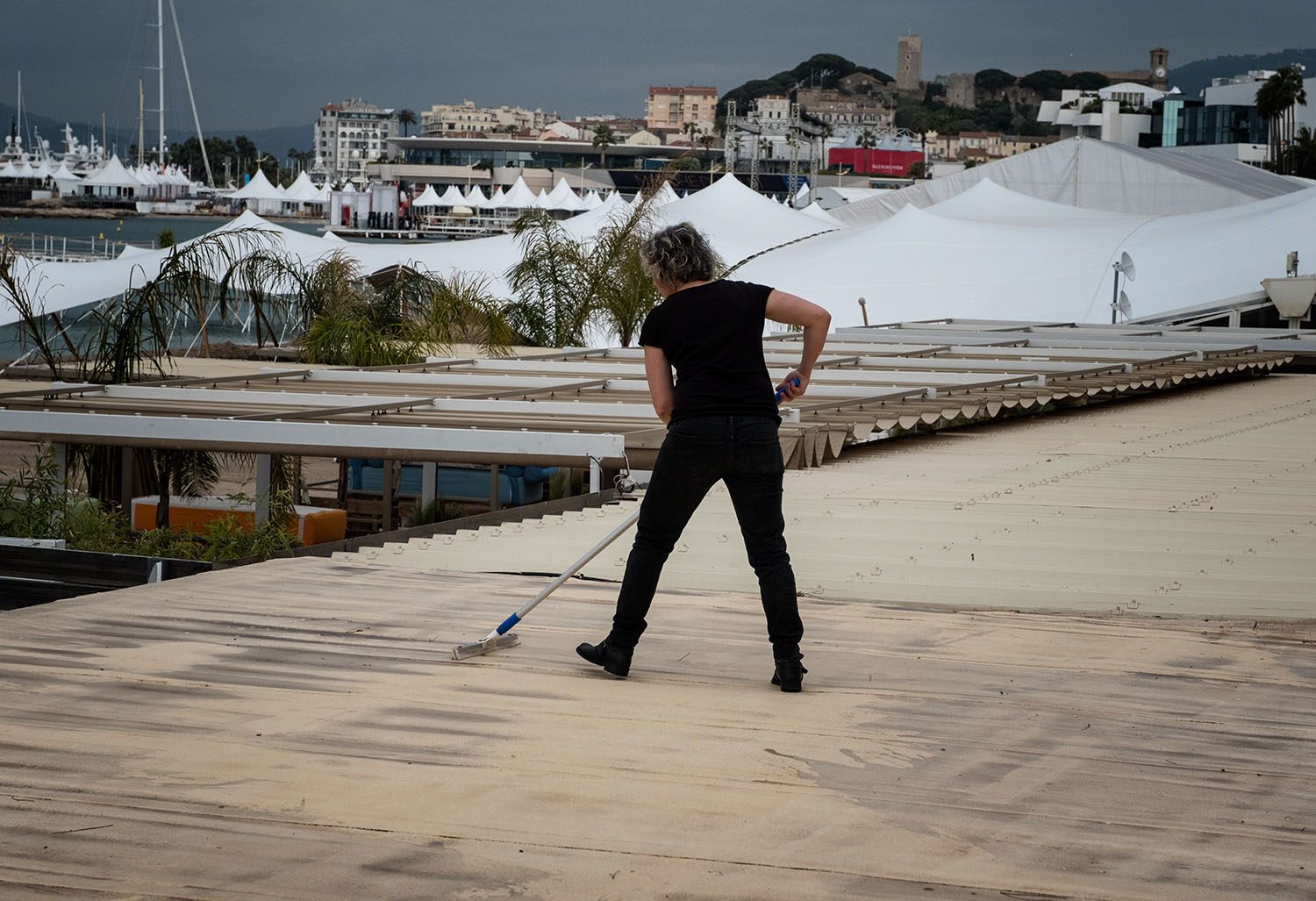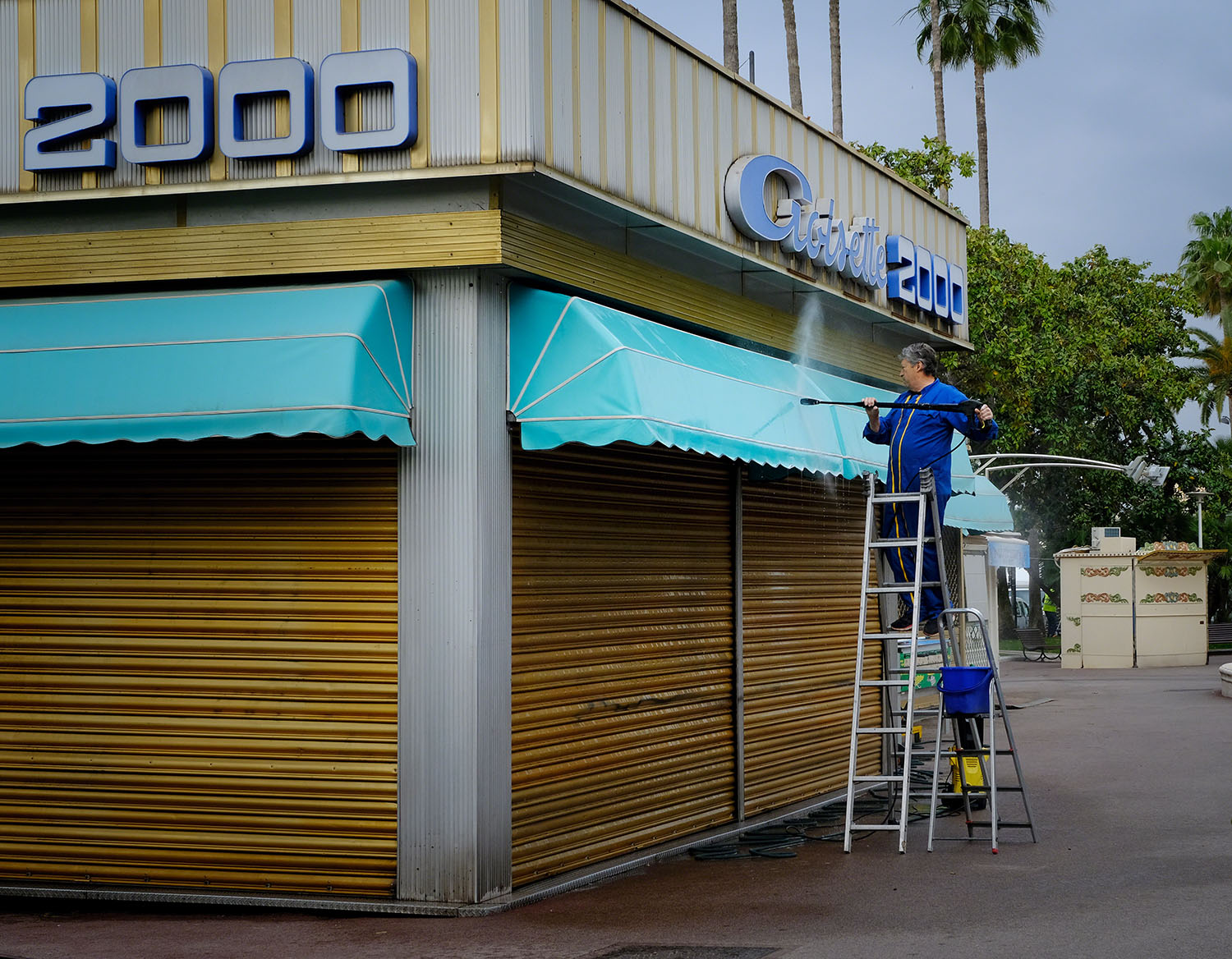 It takes teams of people to pull off an event like the Cannes Film Festival. It was fun to guess what everyone's jobs were. I looked up the name on these guys' shirts. Firefly Market Services; trade show and event equipment rental. Not sure why the hot pink, but I thank them for it. 😉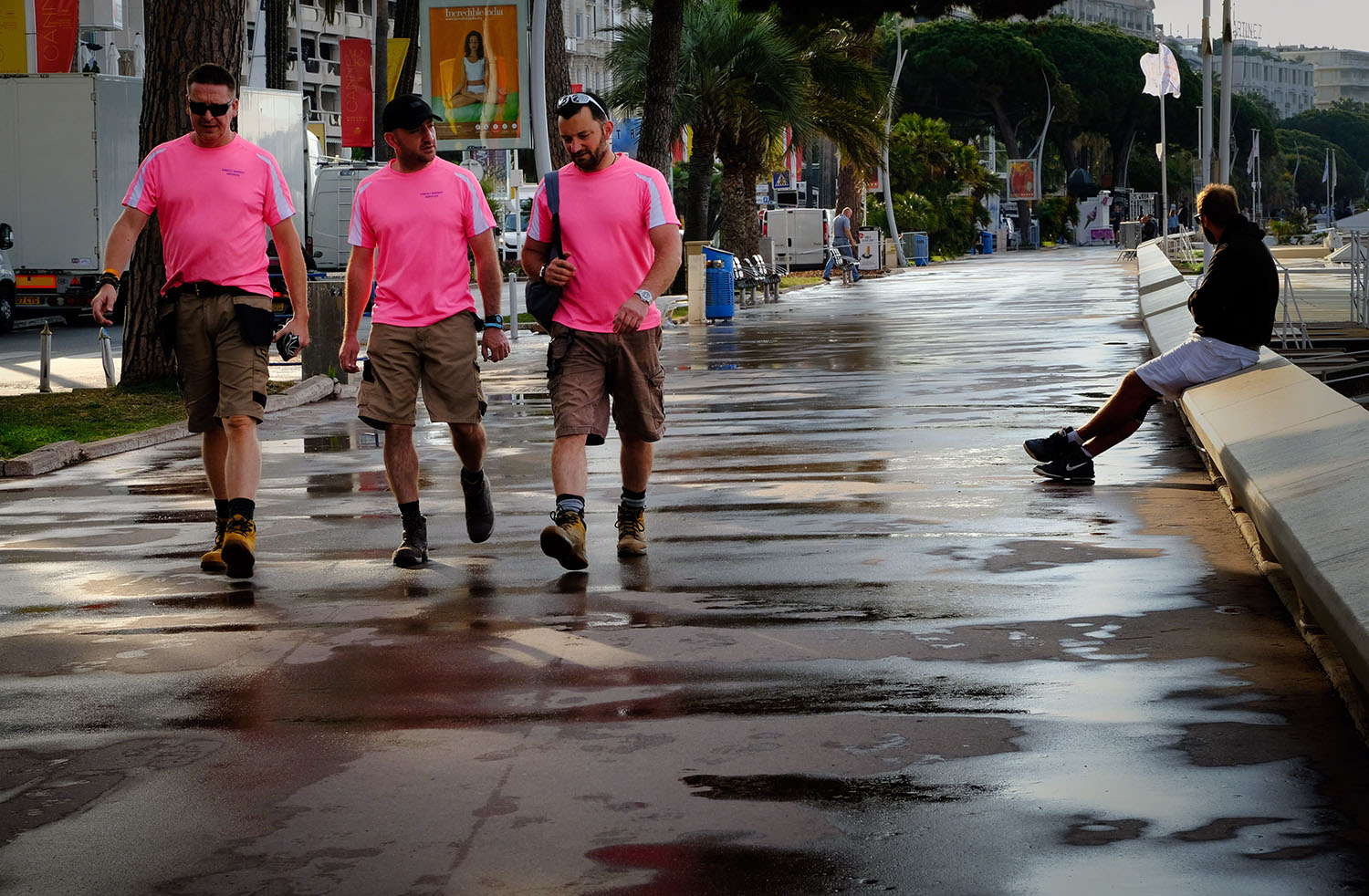 Photographers are Funny
Although I didn't get a picture of it, I noticed that any photographers I ran into along the way (who were all out getting their pre-show shots) never looked you in the eye. Instead, their gaze went straight for the gear. Hahahah!! They had their mondo DSLR bricks draped all over their bodies – I sported my wee Fujfilm X-Pro 2 and X-T1 combo. Their occasional sneers of disdain would indicate they thought was tourist-wannabe with a camera. Although my XF 50-140 f/2.8 with 1.4x converter confused them a little. Hey, worked for me! I think they were secretly jealous. hahaha! I just grinned like an idiot and carried on.
And check it out: just as I made it onto a yacht… I also finally made it to the Festival de Cannes. Here's proof! (man, I crack myself up.)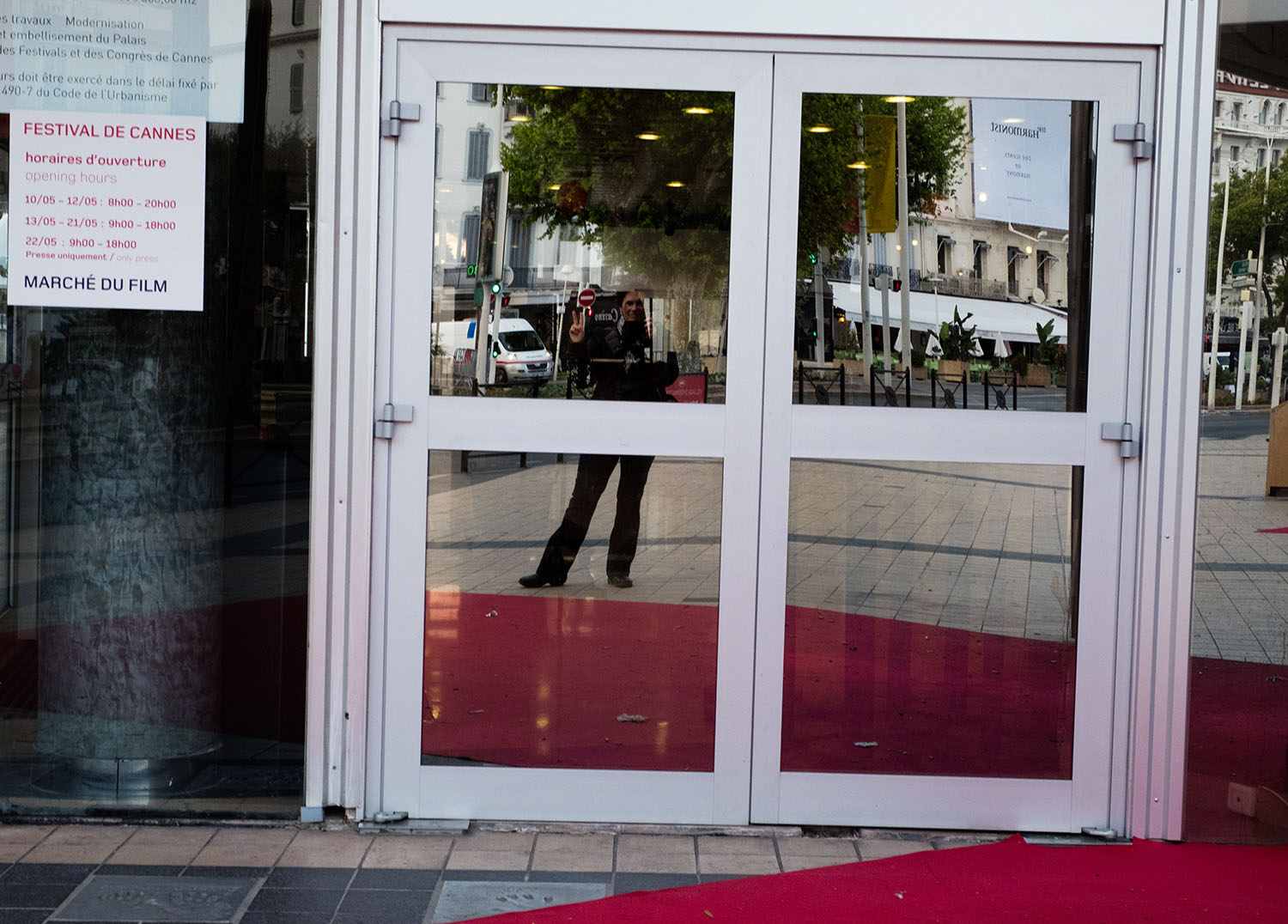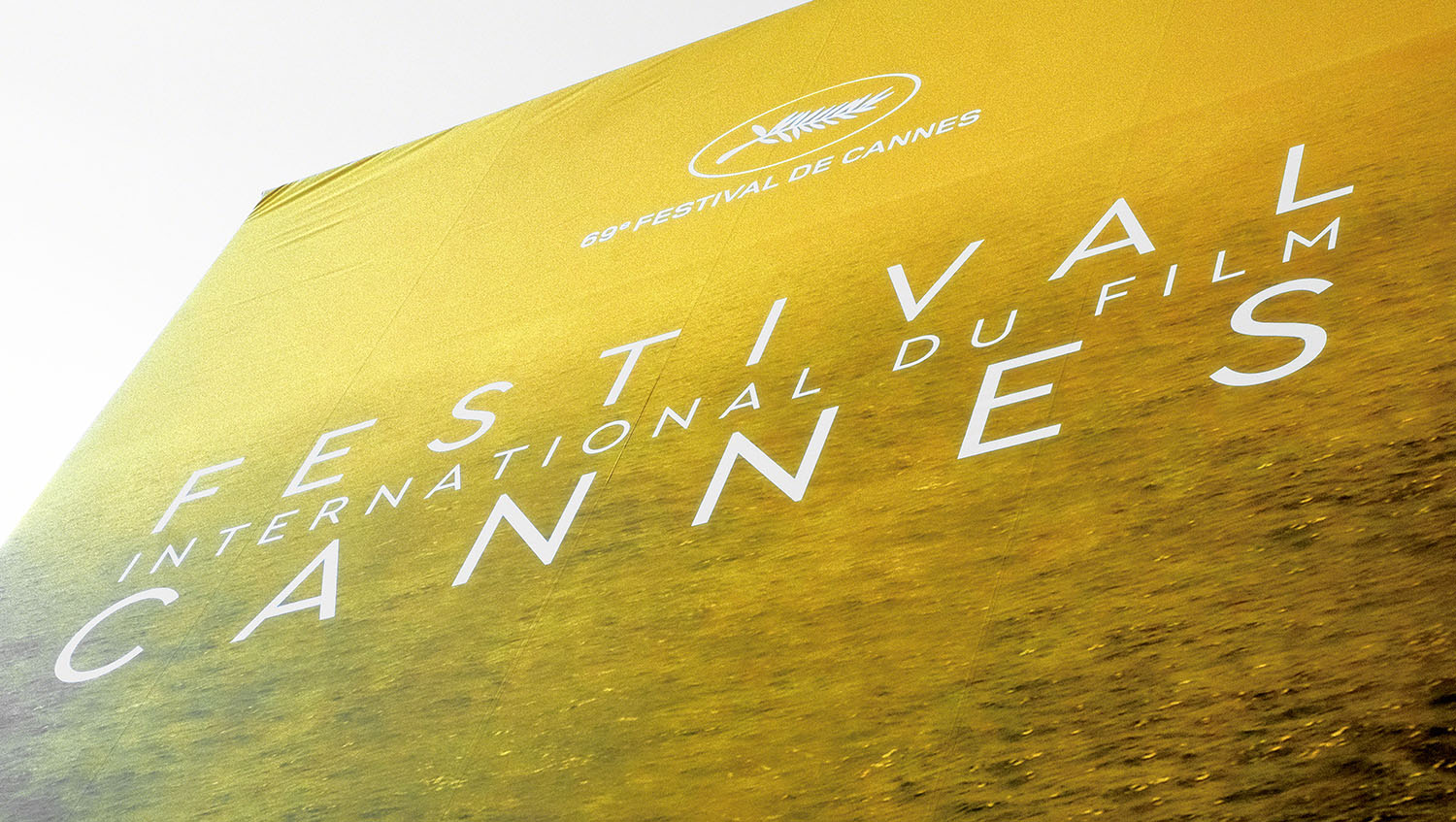 The Press
Of course, the press was already hard at it. Reporters moved quickly through their various set-ups all around the Palais des Festival, reporting on the sights, sounds, their projections for the festival – and whatever else they felt big story of the hour was with their audiences from all over the world…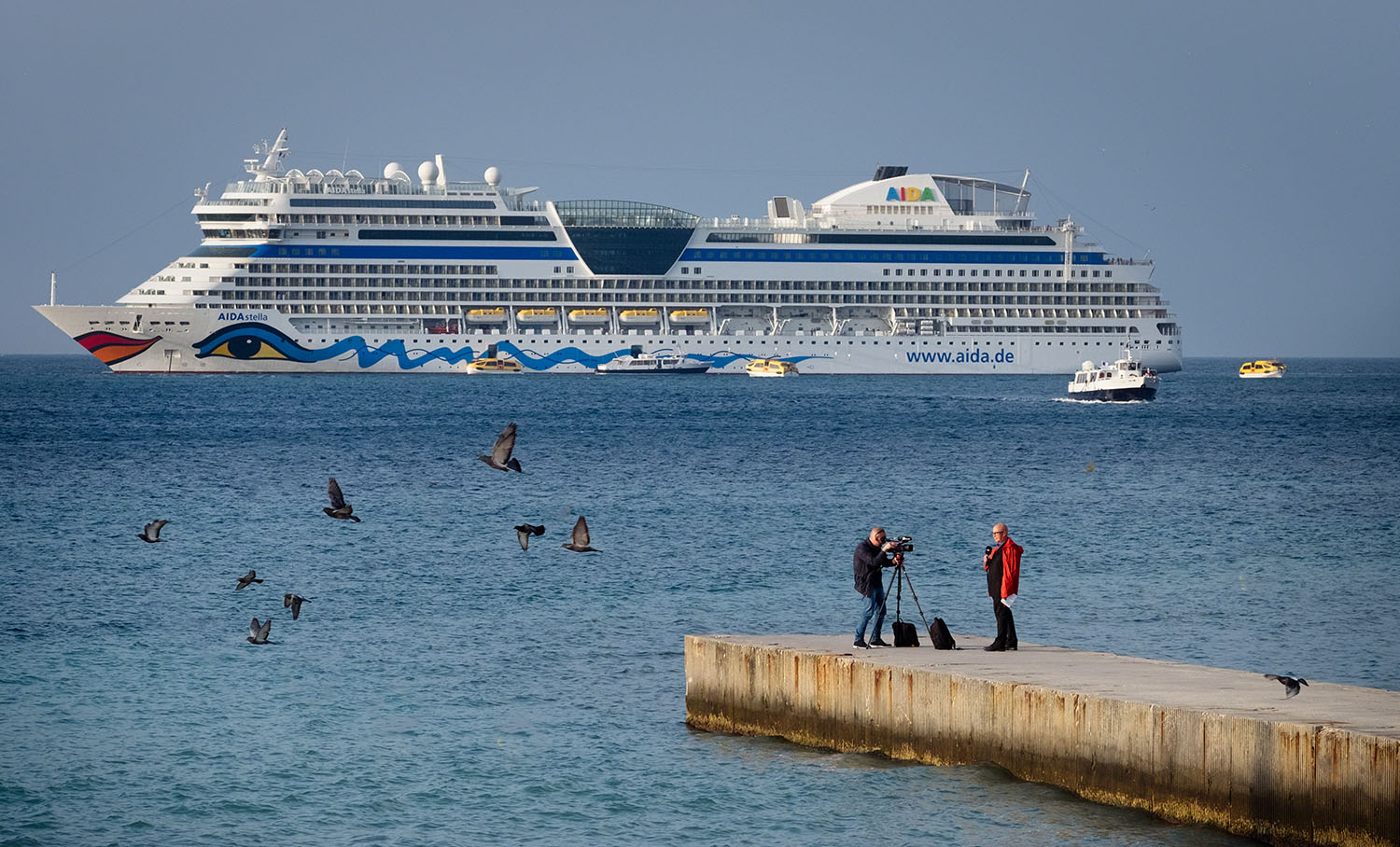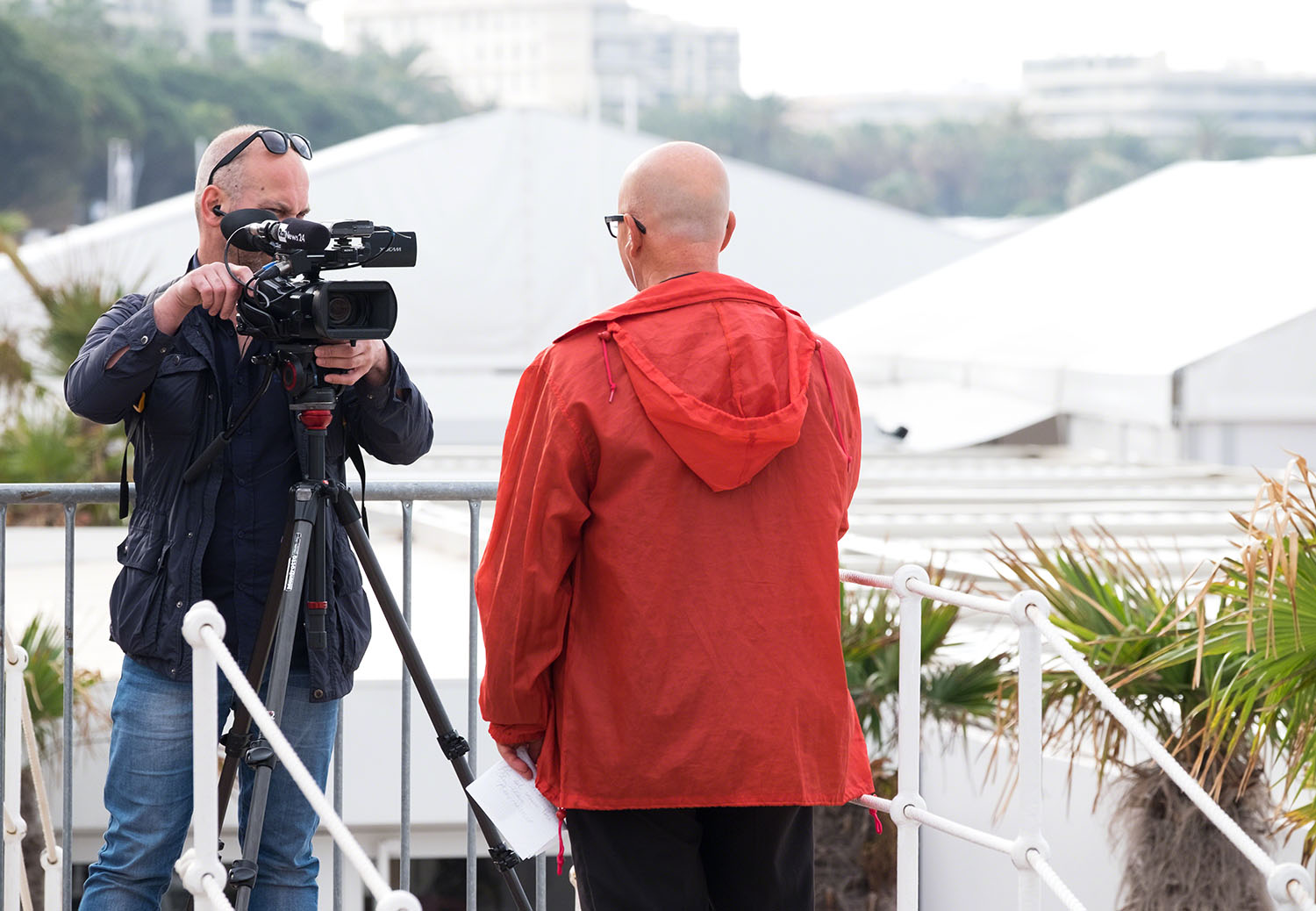 I liked these guys… instead of ignoring me and giving me dirty looks, they responded to my gleeful high-five! Thanks guys!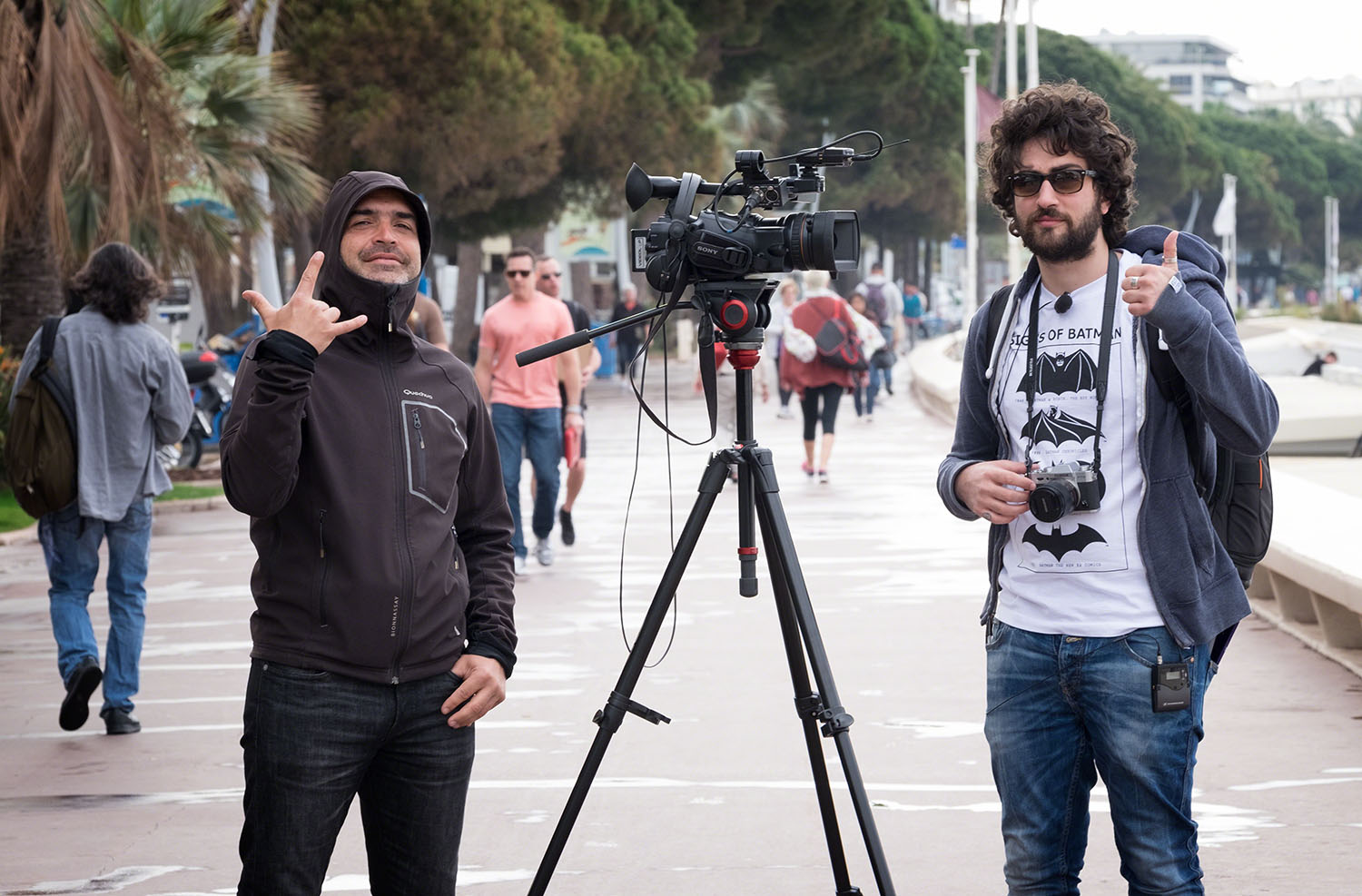 Ladders! Mini ladders! Step ladders! Stool-ladders! Talk about getting a step up in the world…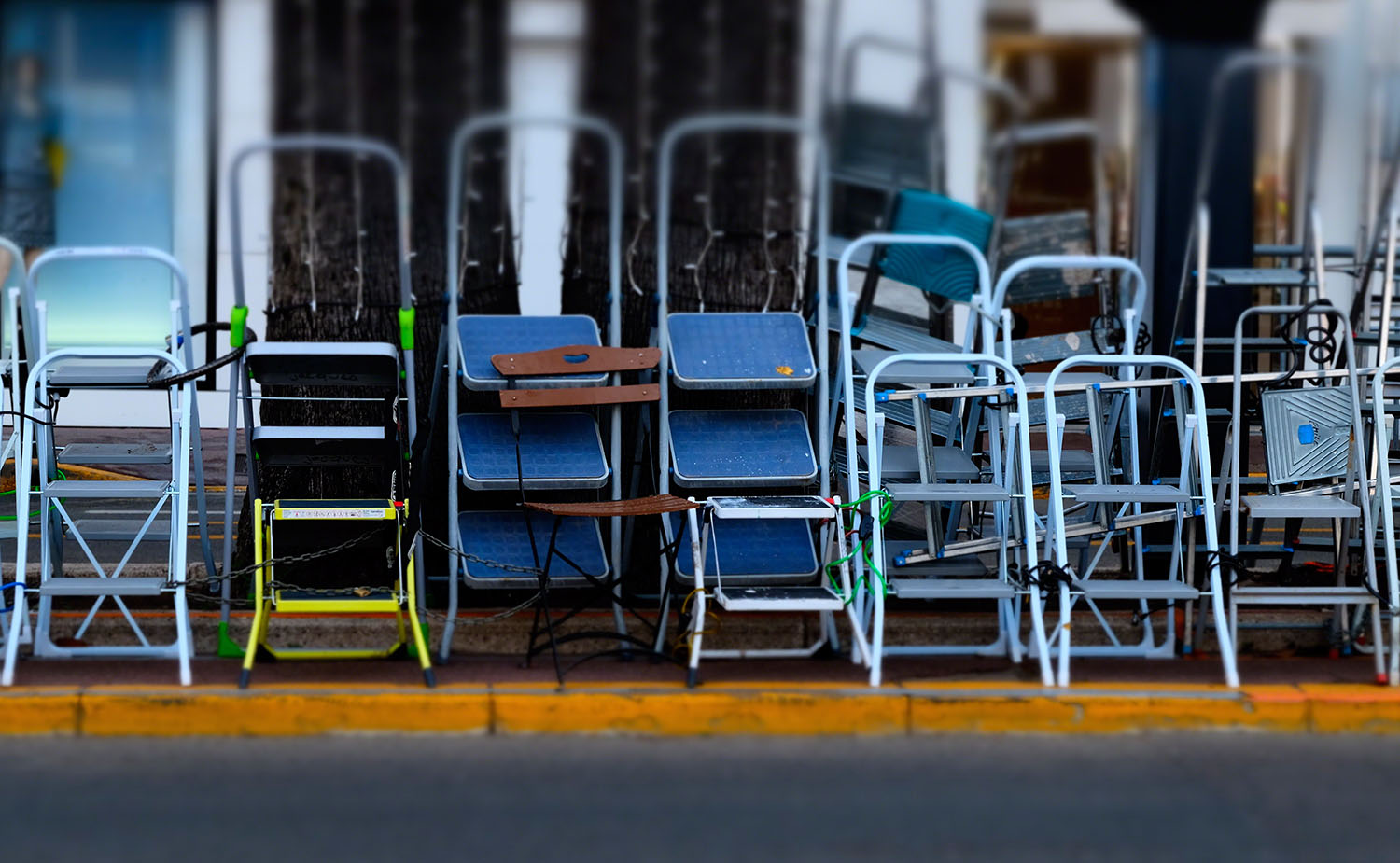 At the foot of the ladders were names. Clearly, where everyone stands and sits is carefully choreographed!
A Moment of Silence Before The Storm
And of course, you can always turn away from the hubbub and gaze upon the serenity of the Mediterranean. At least until later that day. But I was long gone by then…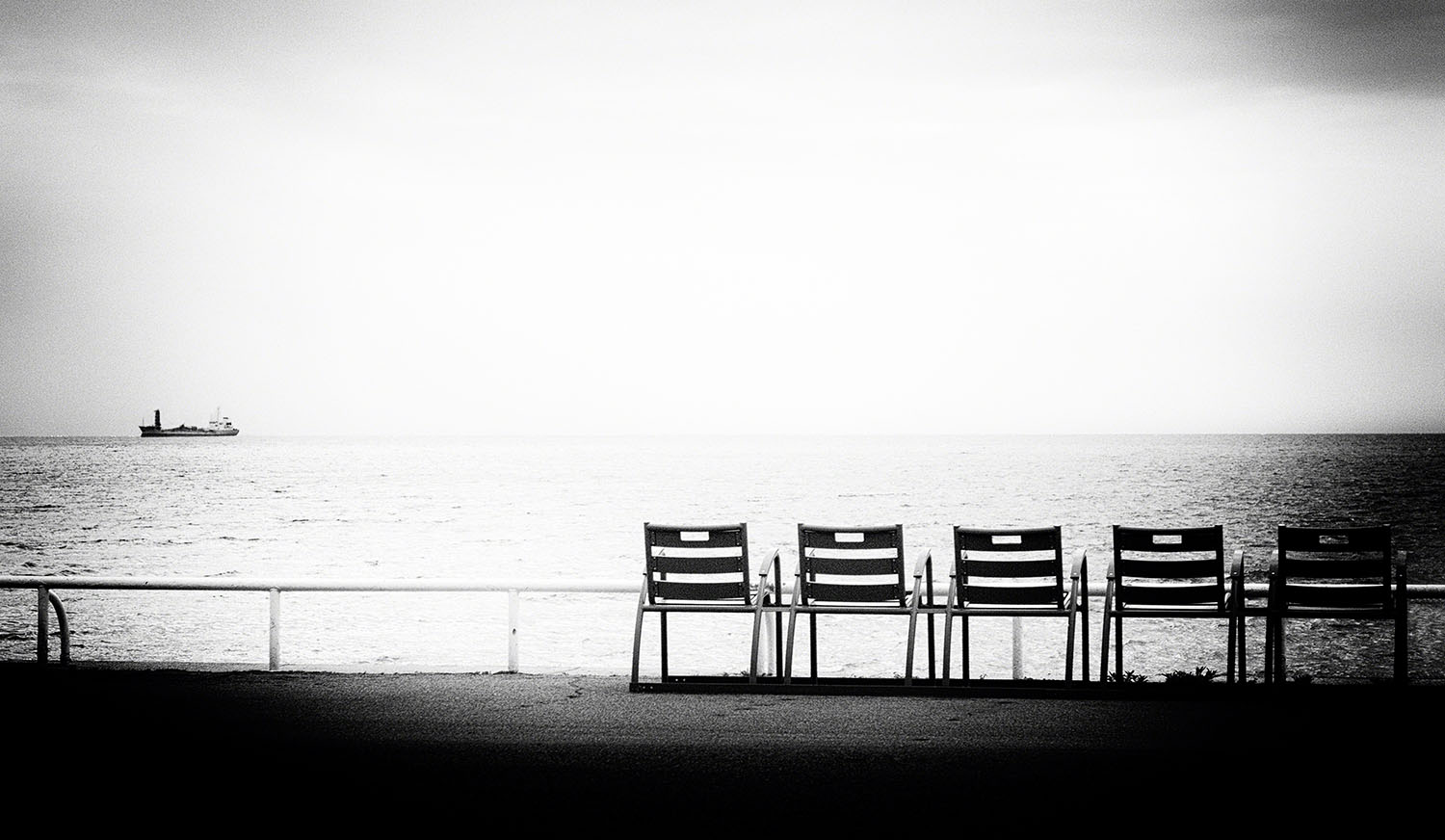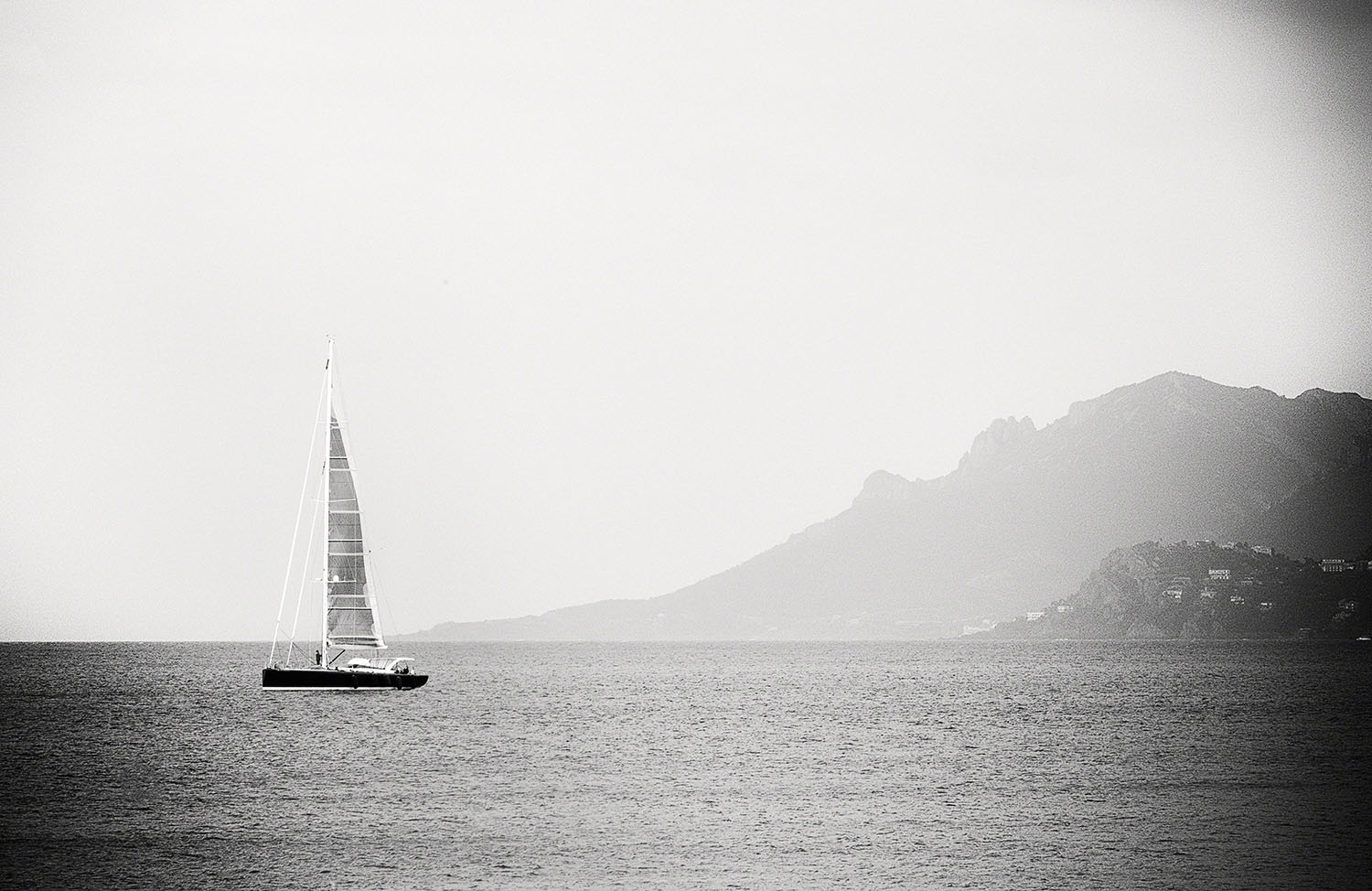 Next time: Cannes gets ALOT busier! And I visit with two of my new best friends!!
Check out all of my Postcards From France!
And there are a bunch of videos too… click here to see 'em all. 
This has all been part of my 2 months traveling in Europe and a project called Postcards From an Artist, about living a life of your dreams, being inspired to try new things, live from light, love and find your voice in the process!