Postcards From Rome: Photographing the Ponte Fabricio

A New Postcard From Rome!
There's nothing quite like discovering you've forgotten something. For me, it normally it triggers a bad case of DAHMO (Disappointment At Having Missed Out).
But in the case of this video of photographing Ponte Fabricio at sunset in Rome, I felt like I'd stumbled upon a previously undiscovered Christmas present 2 months later. I LOVE doing that, don't you? 😀 Through its discovery, I got to bask once again in the delight I felt on this evening, close to the end of our stay in Rome.
It was one of only 2 evenings that unfurled with color. I was blessed to be present both times. (as were the extremely large river rats dashing gleefully about the banks and walkway. AGH!)
As I was waiting for the sunsetty change to happen, I thought I'd make a "tech postcard from Rome" and show you my gear set up. The colors in the sky popped afterward, when it was too dark to video.
I'm keeping this post simple (mark this day on your calendars! hahahha): just this video… and the resulting image.
The sunset
This was made from a single image. I also shot some bracketed ones to be on the safe side and some panoramas just for fun. But the filter set up and that über awesome Fujifilm dynamic range in my camera allowed me to pull what I needed from one shot. I loves me a camera with great dynamic range!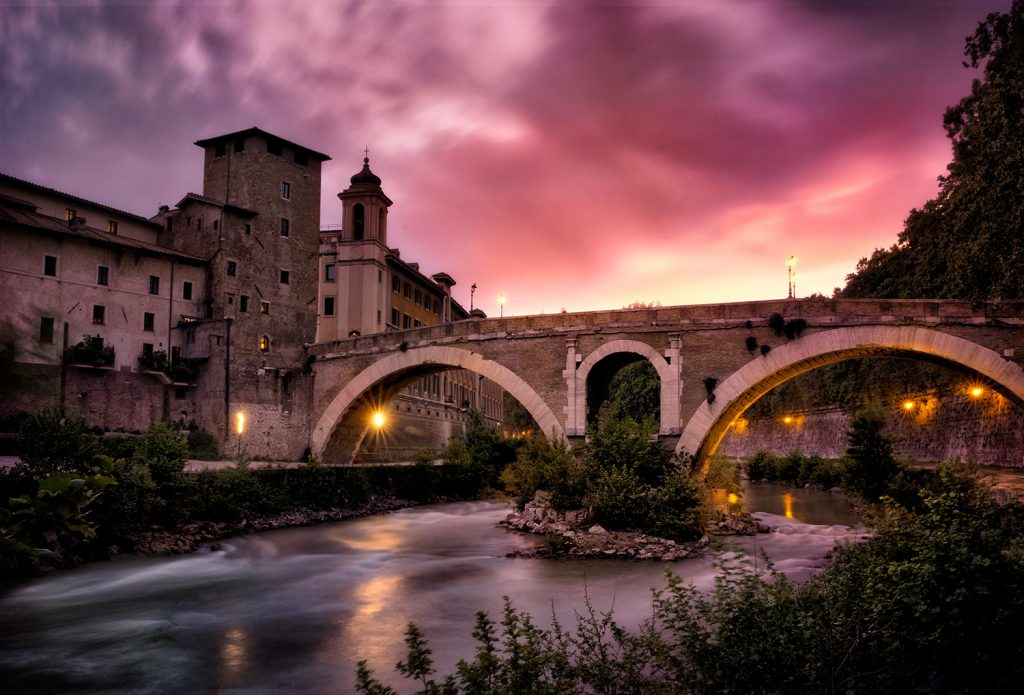 SPECS:
Fujifilm X-Pro 2, XF 16-55mm lens
ISO 250, f/14, 25 sec. exposure.
Really Right Stuff TQC 14 tripod, BH40 ballhead
---
and…