The Artist's Voice: An Accounting of Miracles
I have an announcement to make and a story to tell, complete with an accounting of personal miracles. (I loves me some good miracles, no matter how big or small.)
First the announcement: "The Artist's Voice" photography retreat I've had scheduled for this October at La Pitchoune is now happening in a new format and a brand NEW location. We've moved down to the beautiful town of Cannes, right on the Mediterranean. There are 3 spaces left!
Click the image to learn more… then come back for the rest of the story. Or just read on…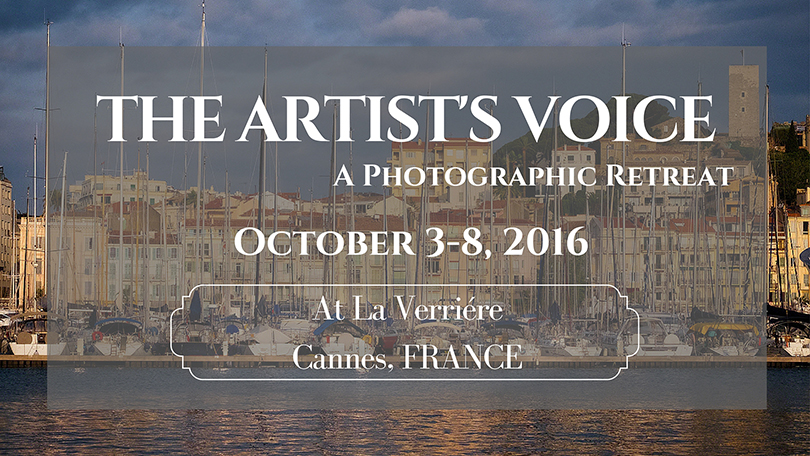 Back in May, I lead the first photography retreat/workshop ever at La Pitchoune in Provence, France. I gotta say, it was amazing; you can check it out at the bottom of this post.
It was honestly SO amazing, that when Makenna told me there was a spot for October. I leapt! I secured the date and venue, then started sharing it, talking about it. People started signing up and I was so excited about it!
Then… (cue needle-scratch-across-the-record sound effect)… I lost the venue a few days ago due to unforeseen circumstances and had to find a new one immediately or cancel all together and issue refunds. BOOM.
Here's how it goes down, no kidding.
I take a moment to let the news sink in.
Wait for myself to freak out. Or at least tense up.
It doesn't happen.
I think "Hmmm, that's different." Because YEP, it sure is!
Then I feel myself simply let go. Surrender.
(my friends know this is HUGE!)
My muscles, mind and body all relax.
A sense of calm and knowingness spreads throughout my body.
My mind becomes super focused. All within 30 seconds or less.
No drama, just clarity. Different. Amazing. Kind of… yeah, awesome.
Sure, I always GET here. But there's usually angst along the way.
Now: none.
Wow.
The Balconies of Antibes…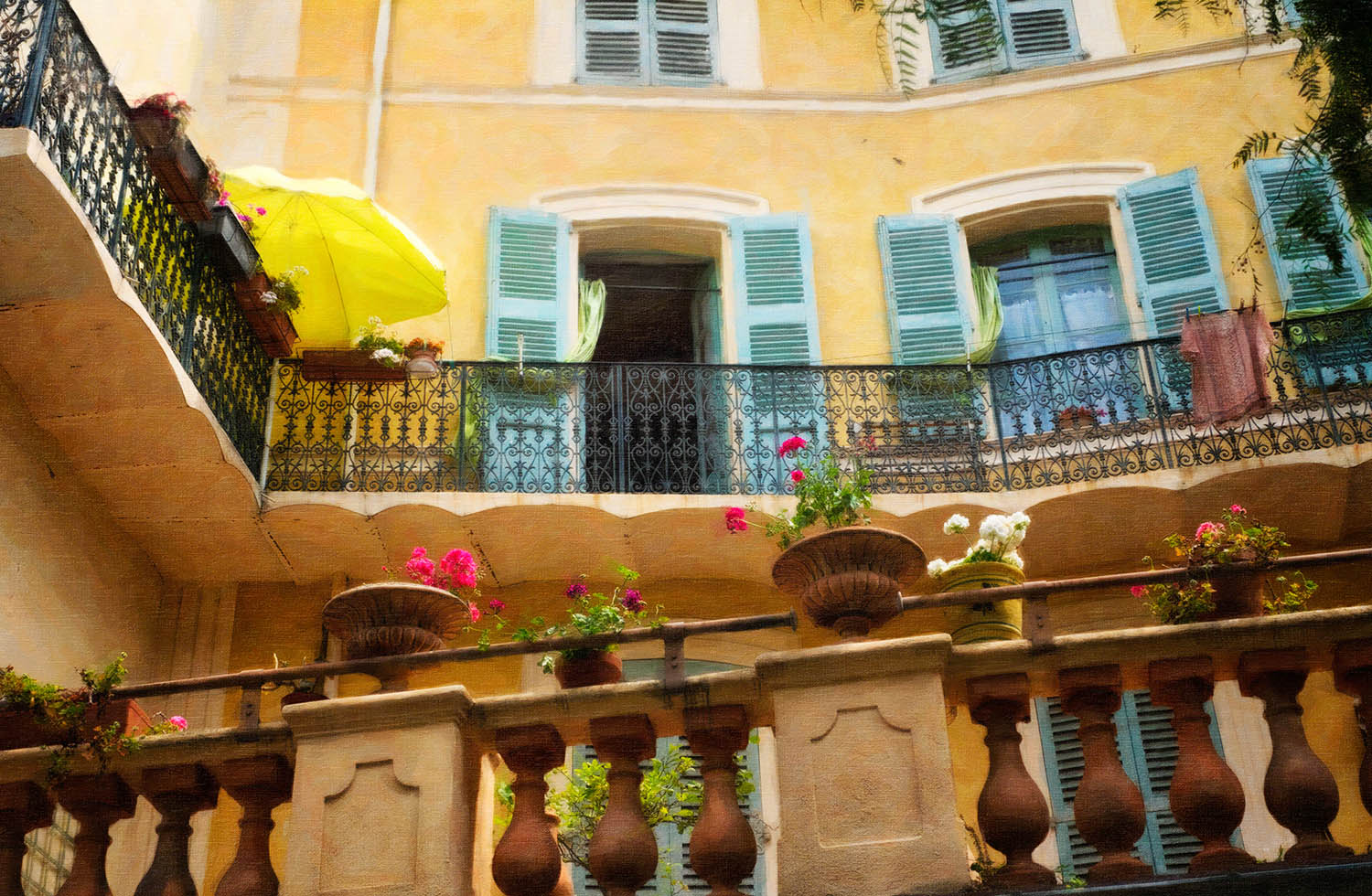 I know what needs to happen and I feel a powerful sense of certainty & resolve come pouring in.
In my bones, I feel that this retreat/workshop – and the message that it carries – is important. It's valuable. I want people to have that, more than I want to have drama about this snag. It's utterly worth digging in for.
At the same time… in the exact same breath… I know for certain that if it DOESN'T come together in a new and amazing manner and format – then it just wasn't meant to be at this time. I trust and let go.
Miracle #1: Peace. Feeling utterly fine with whatever outcome. I completely skipped the part where I felt disappointed, panicked, mad, fearful, or whatever other rabbit hole I may or may not have gone down in the past. 😉
La Verriére
I call up my friend Lieke Kay (here's the story about how we met) owner of the beautiful  La Verriére in Cannes. We'd been loosely talking about doing something together, combining our skills and talents… maybe that time was now?!
First, though – I had to make sure her place was open. La Verriére is highly desirable and booked alot – so it would all depend on that.
Miracles #2 and #3: La Verriére was indeed available and Lieke jumped on board! Stoked!
"The Artist's Voice" photography retreat is unique.  I'm not sure if I'll ever do anything quite like it in the states (although, never say never!). I do it in the south of France, because it's the right environment in every way. The slower pace of life, the glorious, photographically target-rich environment, the food, the culture, the history, the value placed on art and life well-lived.
La Verriére… photo by Michael Kay.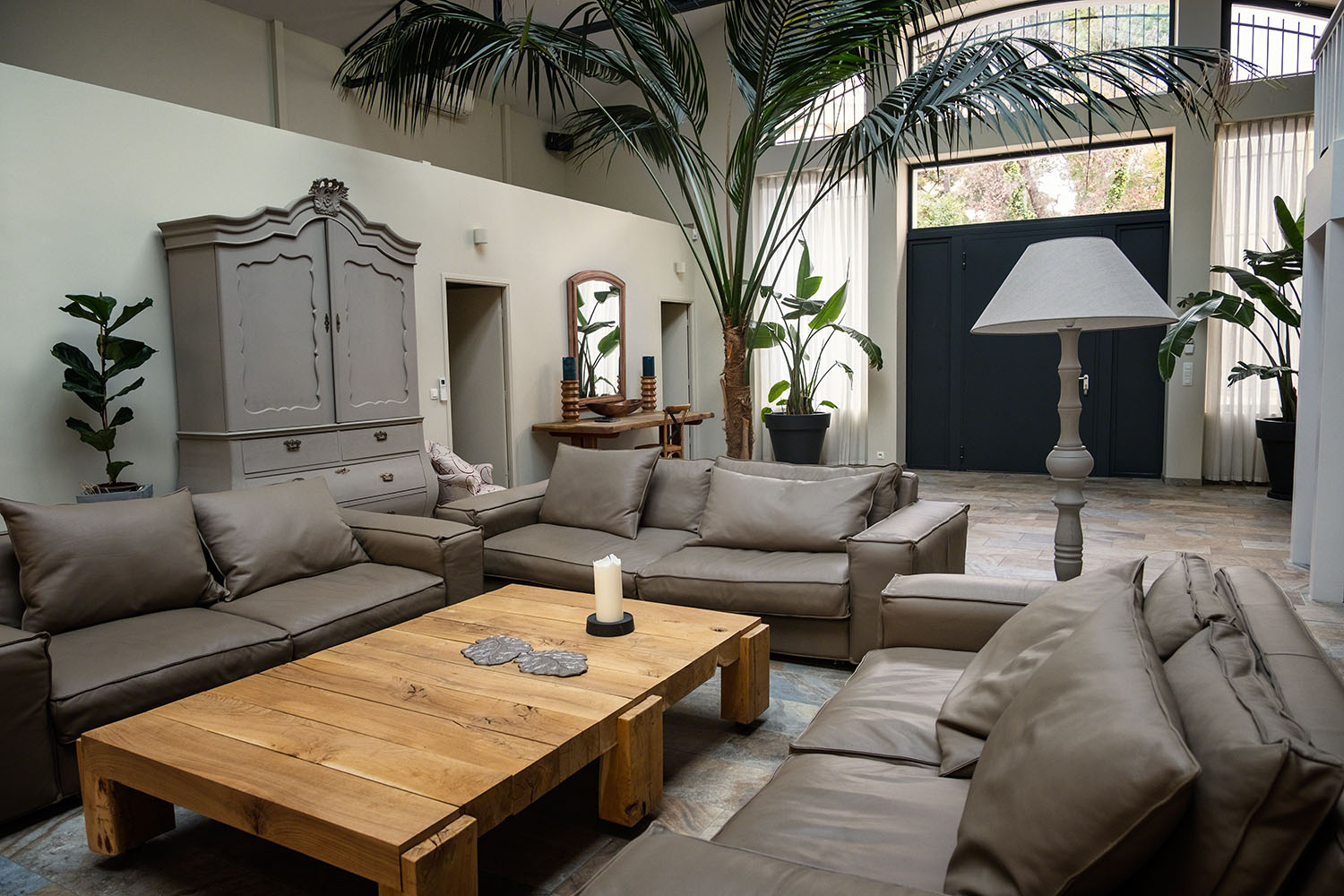 These are all things that support what this experience is all about: finding your voice, expressing it; and developing a system around being able to consistently create images that speak in your truest voice, no matter what.
Pulling that off successfully can be challenging on a good day! It helps tremendously if every moment, every bit of your environment supports that aim. I was not – and am not – willing to compromise on that part. This change had to feel spot-on, or I wasn't going to do it.
Miracle #4: We came up with an event that compromises on nothing… and brings even more to it than I dreamed! I take that back. I DID dream of that! Dang straight I did. In fact, I'll talk more about that – and future writing – in a future post.
Makenna Johnston
One of the things I didn't want to compromise on: the business strategy sessions that Makenna was slated to give each participant as part of my original workshop format. She is absolutely incredible at these (I know from personal experience!). Since she couldn't be there in person, I asked (Remember: ALWAYS ASK!!): would she be willing to still do that for everyone in this new iteration, over Skype?
Yes. Yes she would. #Winning!!
Makenna in Grasse…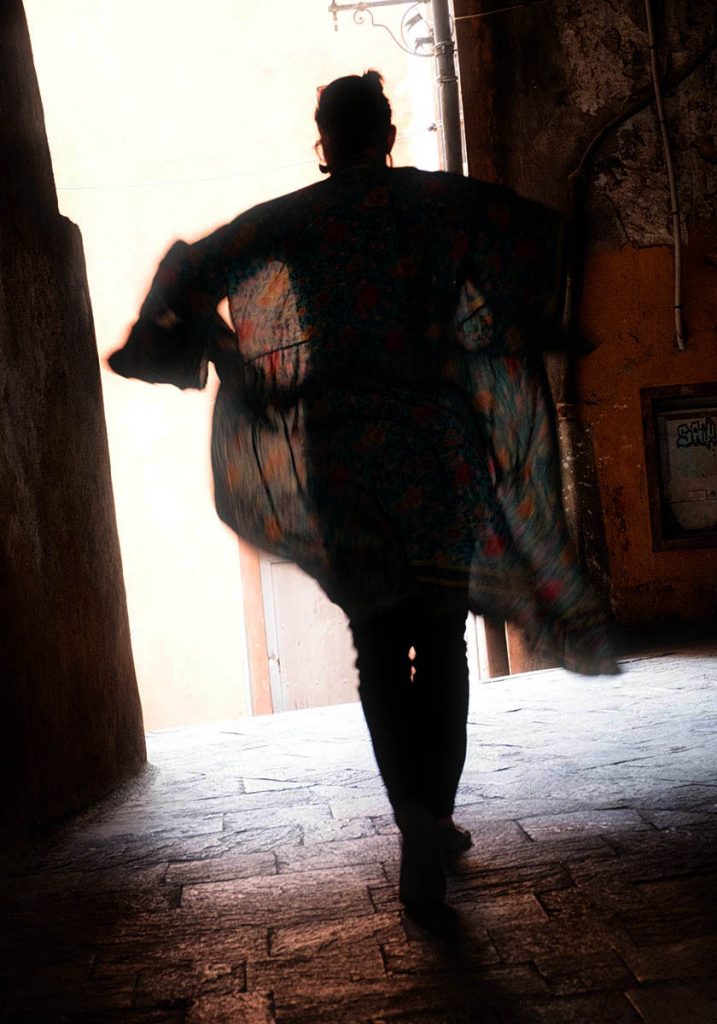 Because, here's the deal: once you find your voice, what then? How can you integrate and apply all that connected/expressive awesomeness into business and in life? She's gifted at taking the 30,000′ perspective, seeing the lines that connect and helping people put their puzzle pieces together into a life and business they love.  I wanted her unique perspective woven into this experience.
Miracle #5: Ask and ye shall receive. I think this might be the most important one of all and is the one I want to leave you with. (Plus, 5 is Grace… which is also rather fitting. I like noticing things like that.)
Finding Our Voice
When asked what it all boils down to when finding your voice, coming up with images that express exactly what you want them to, I always say: "Photographer, know thyself." Because in order to create art, work, a business, a LIFE that you love… you have to really show up for it. And I mean be present in the NOW, know who you are, where you source your creativity from – and be able to connect with the deepest, truest, most authentic part of yourself consistently. It's not always easy!
And hey, it's a moving target. We are all growing, evolving, learning… it never stops! And that's what life is all about. Certainly, that's what art and creativity are all about. And I'm learning, just as you are. May we never stop!
The Umbrellas of Cannes…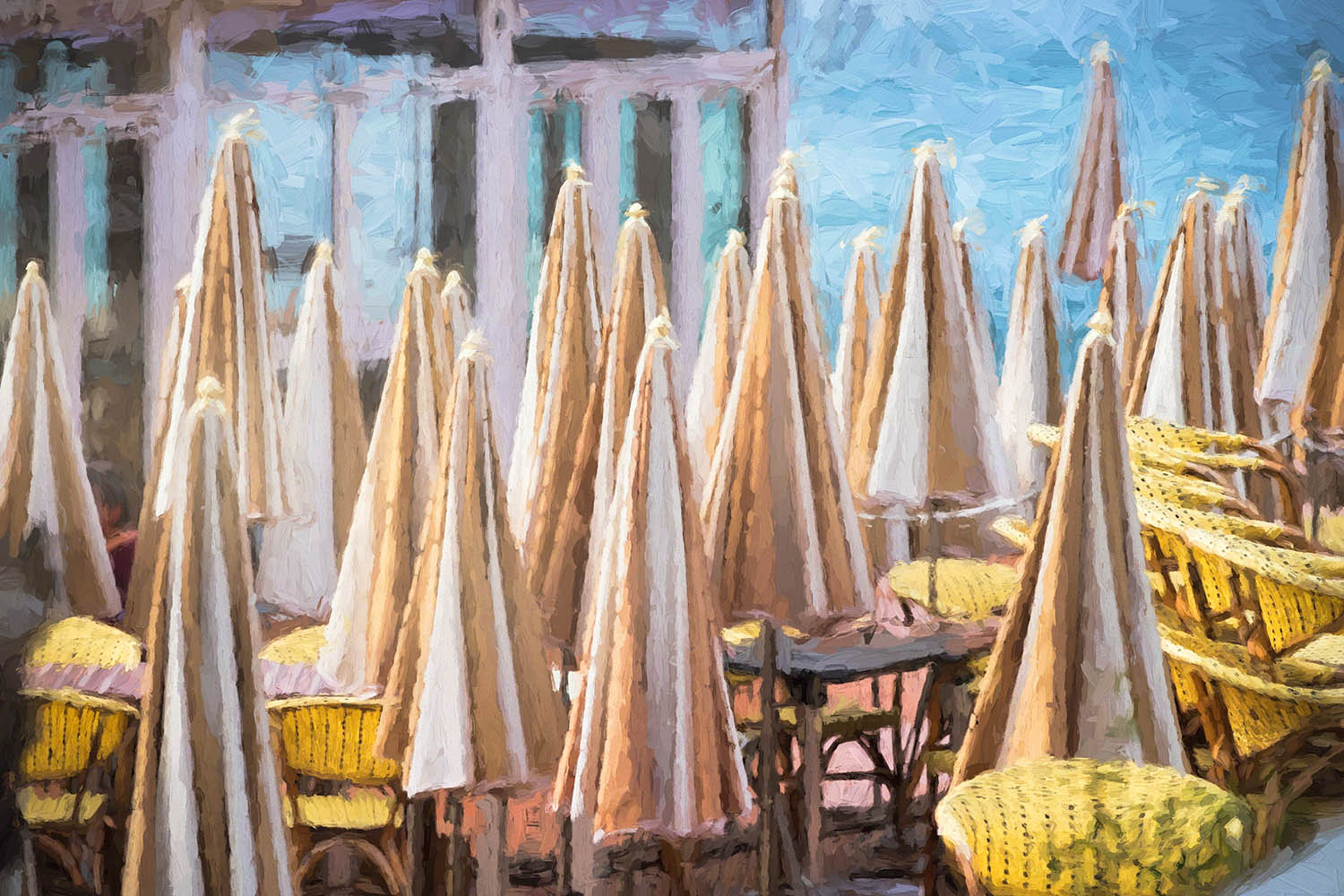 So when this "you just lost your workshop venue and all of the moving parts that went with it" monkey wrench flew into the room; I had to source my next move. I already knew how I wanted it to feel – how I wanted to feel after it was all done. I knew the value I wanted people to get, how I wanted them to feel… and feeling is the magnetic part. I can see it, feel it, like it's happening NOW. Thats' the bullseye when it comes to creation, whether it's a photograph, a business, a life, or a retreat venue-change.
I wanted it to feel amazing. Miraculous. Delicious. Nurturing. Supportive. Catalyzing. Radiant. Fulfilling. Abundant for everyone. And it does. Now.
Whatever happens next… well, it'll happen next. I'm here… Now. That's where life actually happens.
The Previous Retreat
We were in the moment, in the NOW during our May retreat… this is a bit of what it looked like. And yes, we experienced daily miracles. When you find your voice, that tends to happen… 😉