Hello From 8600 feet! We Were High. In ELEVATION!!
Did you hear us that day? We hollered HELLO from 8600′ and we were totally high! (In elevation, silly!)
A couple of weeks ago, the hubs Joe and I decided to get out for a hike. It was one hot tamale of a day. There were cooler temps to be had at higher elevation though, so we headed up to Donner Summit, where I imagined us having a nice, mellow stroll in the shade.
When we rolled into the parking area, Joe looked up toward Castle Peak (elev. 9000 ft.), pointed to a spot off to the right of it and said "Let's go THERE!".
I thought to myself; "My husband has gone nutters!" But then, I must be too – because after I gave him the obligatory stink-eye, I say "Sure, OK!" G'bye mellow stroll.. hello sweaty, work-your-buns-off adventure!
I packed minimally; just my Fujifilm X-T2 and 16-55mm lens, iPhone 6s Plus and water. That's it. He threw a few more lenses in his pack, so if I jonesed for another, I could poach one of his. 😜  He also had his water, our snacks and lunch.
It was definitely hotter than I'd hoped up here. Blech. But I comforted myself with the knowledge that most of the trail is under trees – and that it would get cooler the higher up we went.
We knew the trail we'dfollow… but for fun, I looked it up on this great trail map app I love called All Trails. No, I'm not being paid for saying I like it! I just like it. 😀 This is what our trek for the day looked like. (ours ended up being a bit longer than the one shown on the map. We're fancy that way. hahaha)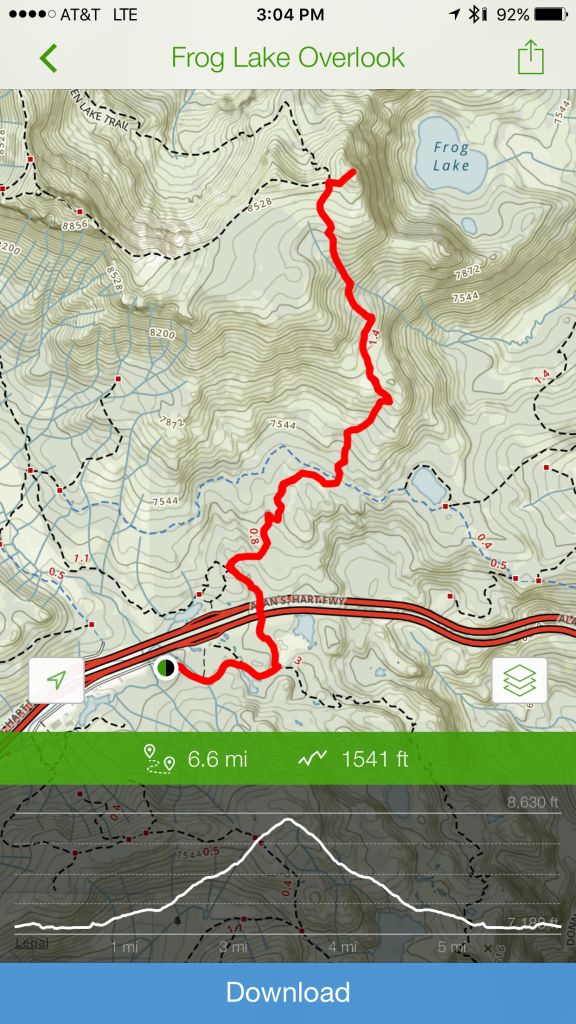 "No big", I think. "Hey, I'm not in great shape, but I'll BE in shape by the end of the day, right?" (Dude, whatever it takes to get myself going!)
I committed to going as far as the nearby and pleasant Summit Lake, have little lunch, then see how we feel. Deal struck, we head 'em up, move 'em out.
Video Proof of Life
Oh, you know me… I HAVE to make a video when I go fun places! I actually tried doing Facebook LIVE from Summit Lake, but there wasn't quite enough cell signal. I had a feeling there would be up top though… so contented myself with telling the story in moving pictures along the way.
Here's my high-point reel, complete with snippets from the Facebook LIVE broadcast that I was eventually able to successfully pull off at 8600 feet!
Essentrics: My Surprise Best Friend
Yes, I was really hot and tired by the time we got to the top. It was the heat, mostly; I'm not as good with it as I used to be. But we took it slow, drank plenty of water and suffered no damage. Once I cooled down in the high altitude breezes though, I was good to go.
But you know what? I've been doing my Essentrics exercises regularly. They've helped a TON with new rounds of chronic pain I'd been experiencing. I'm pleased to report I don't have any of that anymore.
However, I was SHOCKED at how it prepared me for this jaunt! I was never sore, wasn't exhausted after we got home – and the next morning felt just fine. No "day-after" aches and pains. I didn't expect that from what seems like a mild-mannered "lengthen and strengthen" workout program
Joe, on the other hand, hobbled around for a couple of days. He couldn't get over my lack of after effects and gazed at my lithe and effortless movements with envy.
Did I mention… he's started on Essentrics now too. hahahaha!!
The Images
Here are a few images from our fun and amazing day.
All images taken with my Fujifilm X-T2. I've noted the lenses and specs used on each image. )
Joe leading the way..
10-24mm f/4 lens, ISO 320, f/14, 1/180 sec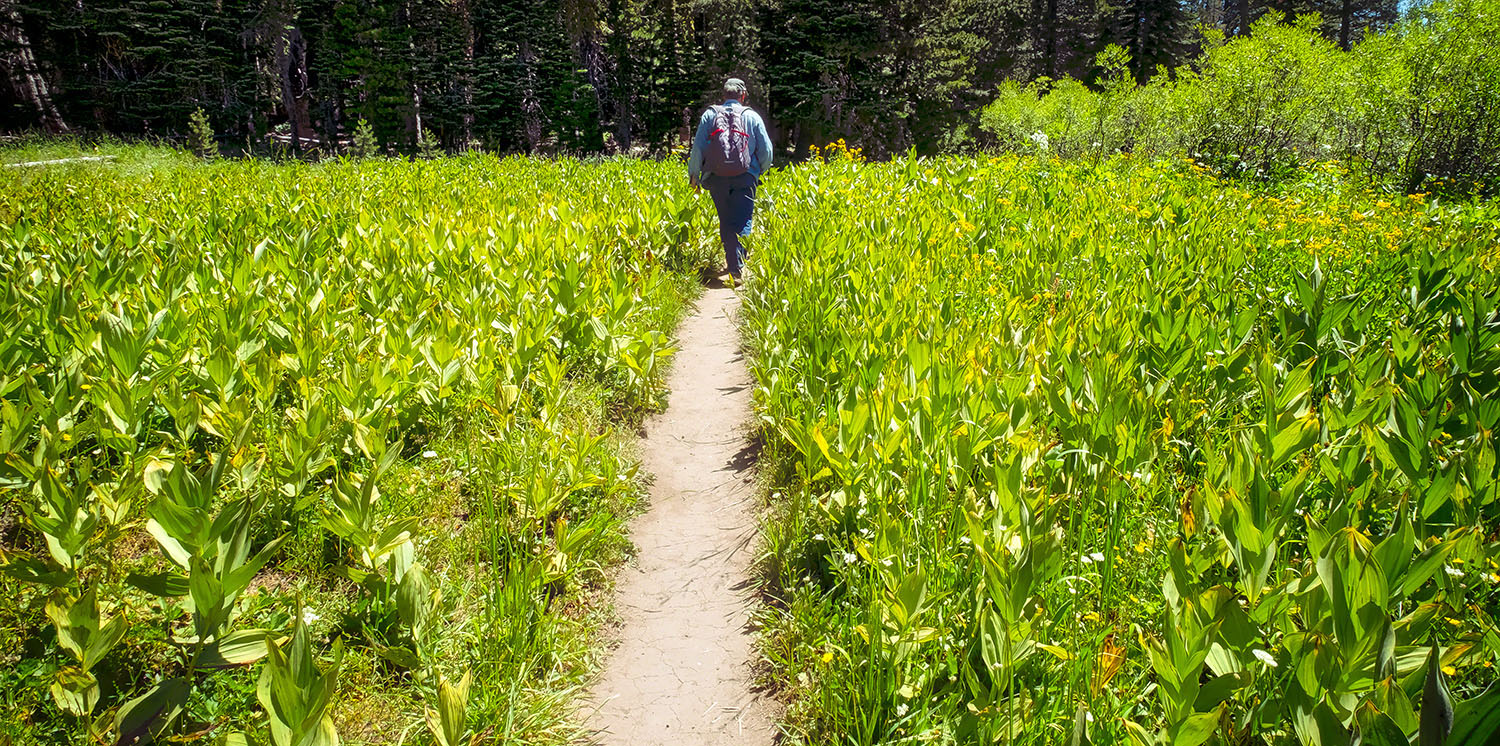 Dragonflies doing what dragonflies do…
55-200mm f/3.5-4.8 lens, ISO 640, f/9, 1/90 sec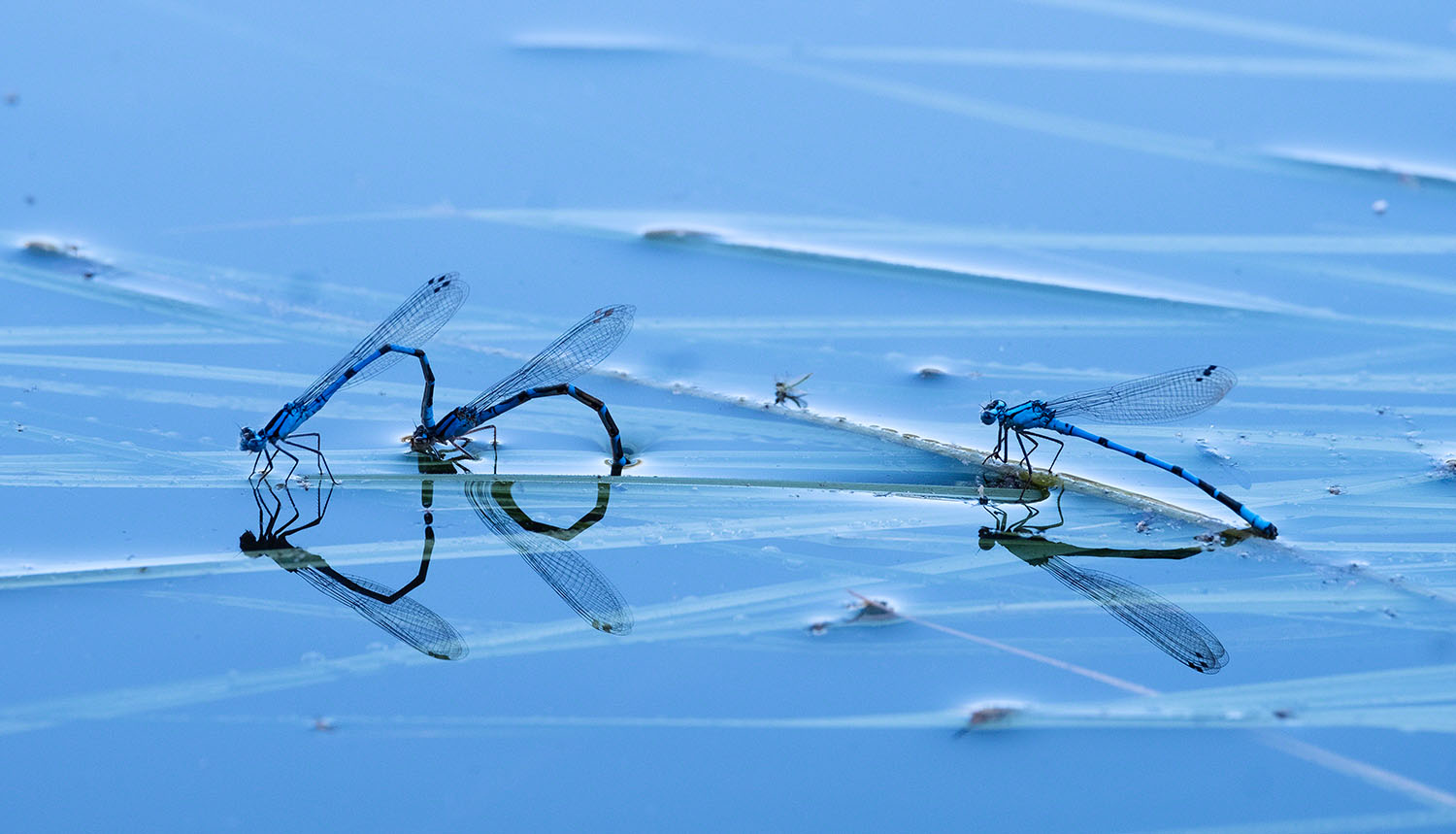 Penstamin on the rocks…
55-200mm f/3.5-4.8 lens, ISO 250, f/14, 1/110 sec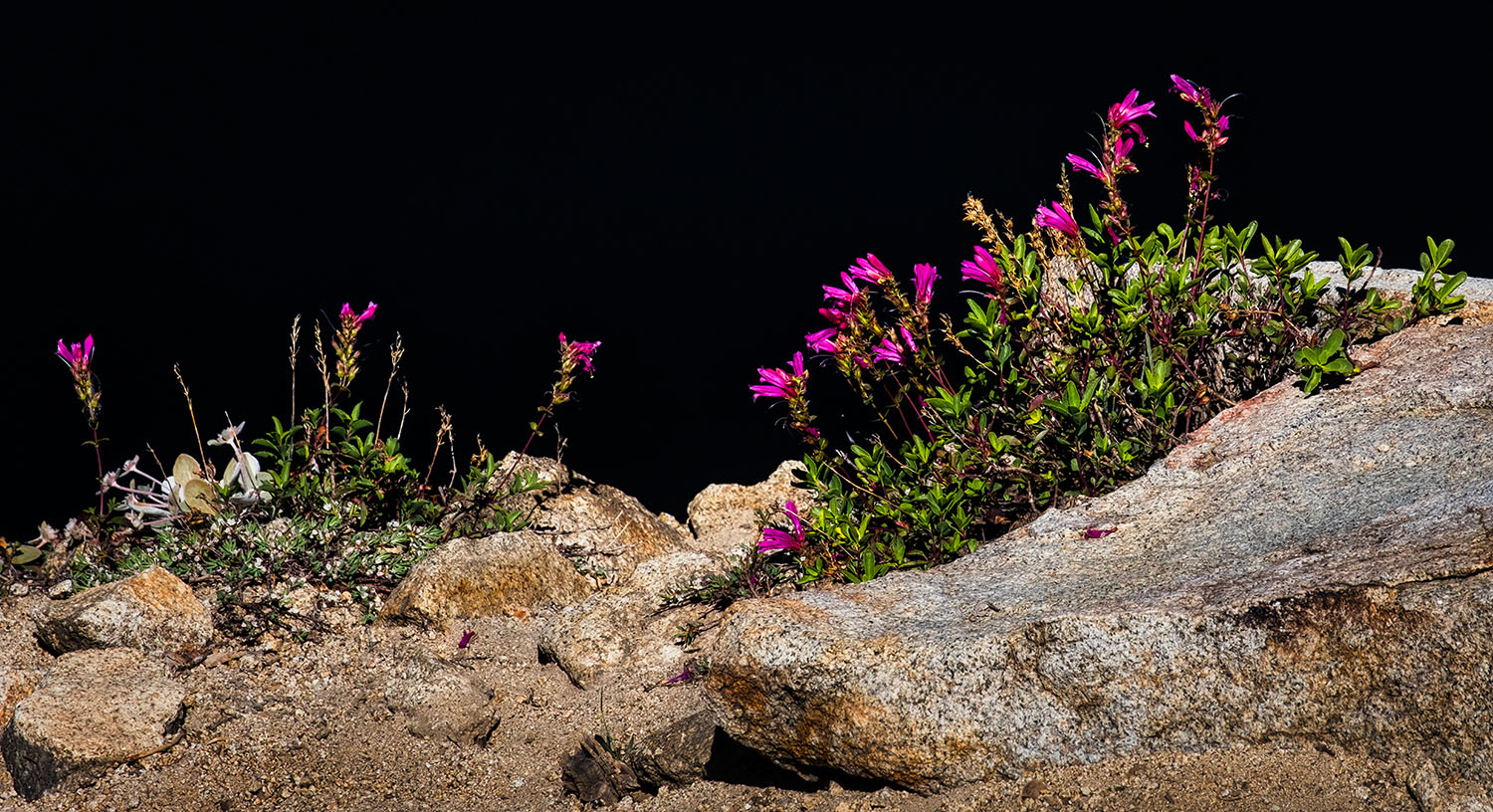 A Gaggle of Flowers
10-24mm f/4 lens, ISO 200, f/14, 1/350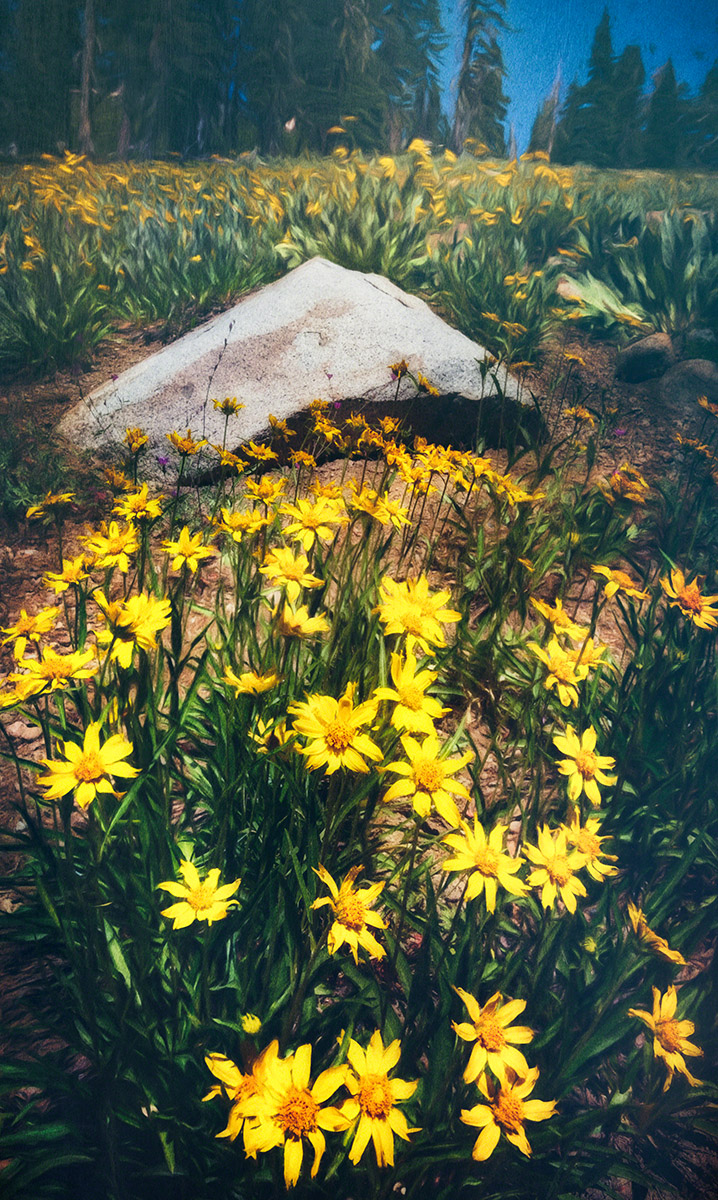 Here's the house at Frog Lake I was talking about on the video:
55-200mm f/3.5-4.8 lens, ISO 250, f/14, 1/300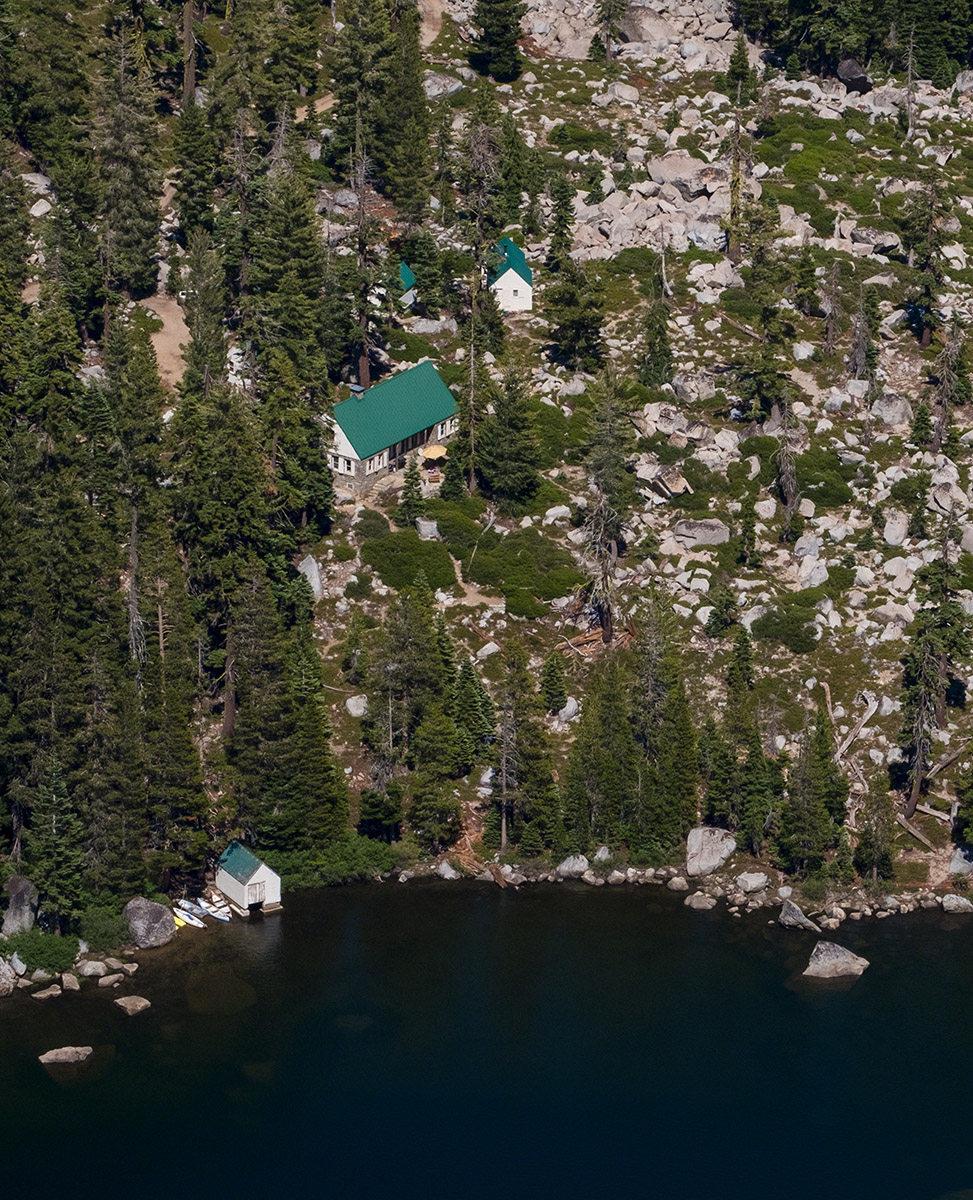 Snow in August? Yep, up here it's the norm.
55-200mm f/3.5-4.8 lens, ISO 500, f/10, 1/1250 sec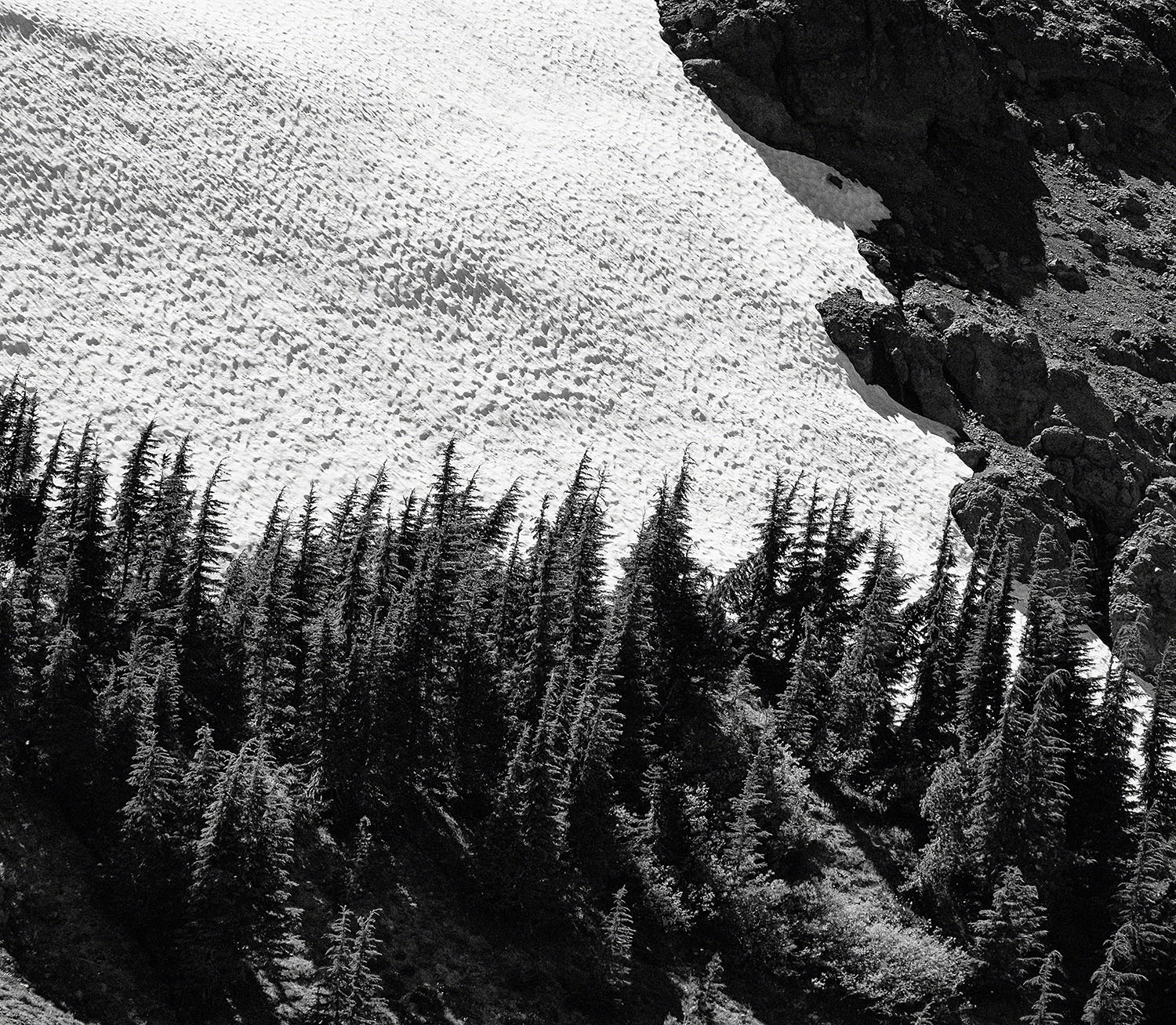 It was just becoming wildflower season at this elevation!
55-200mm f/3.5-4.8 lens, ISO 1600, f/9, 1/850 sec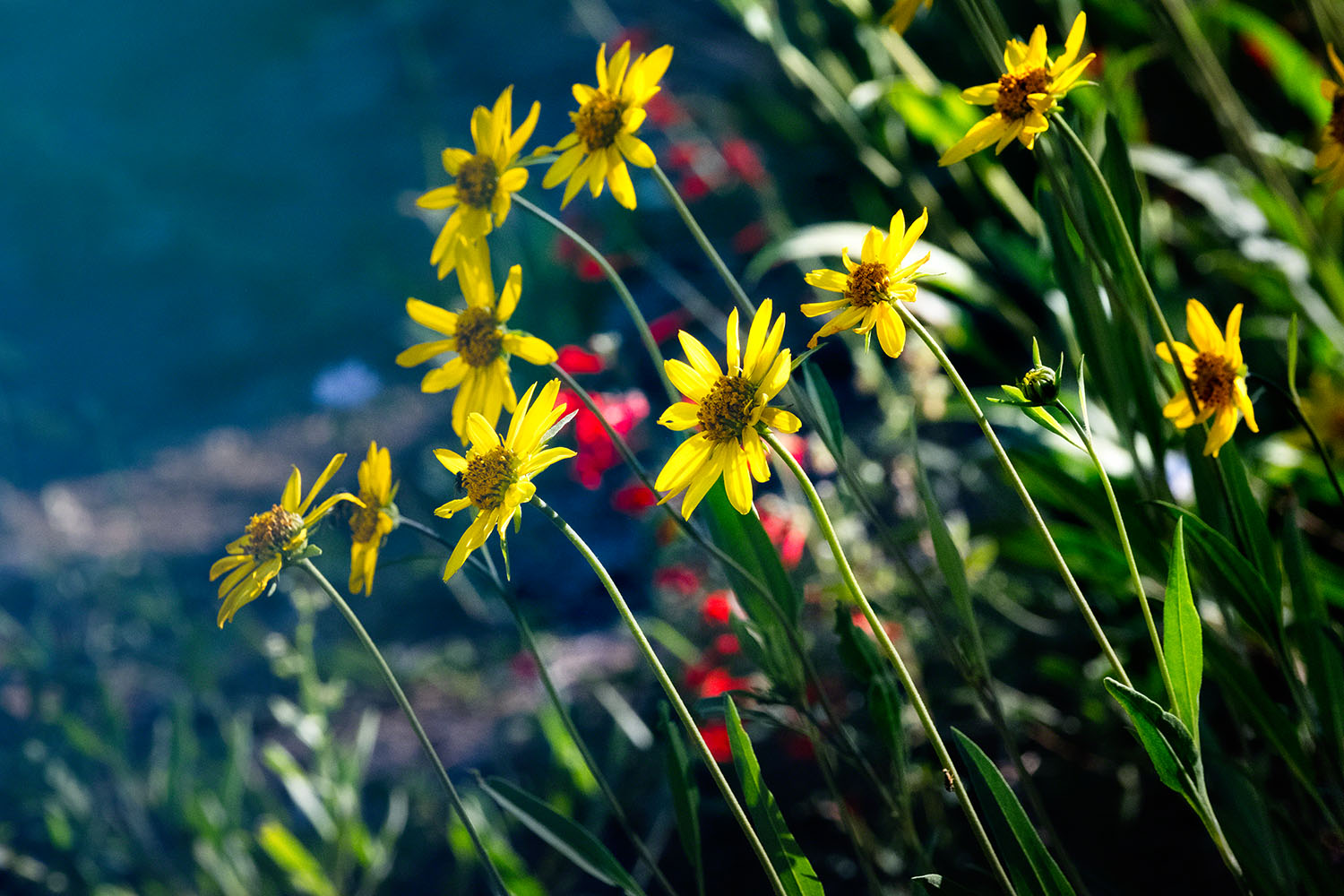 Mules Ears in the glowing sunlight…
10-24mm f/4 lens, ISO 1600, f/9, 1/6000 sec.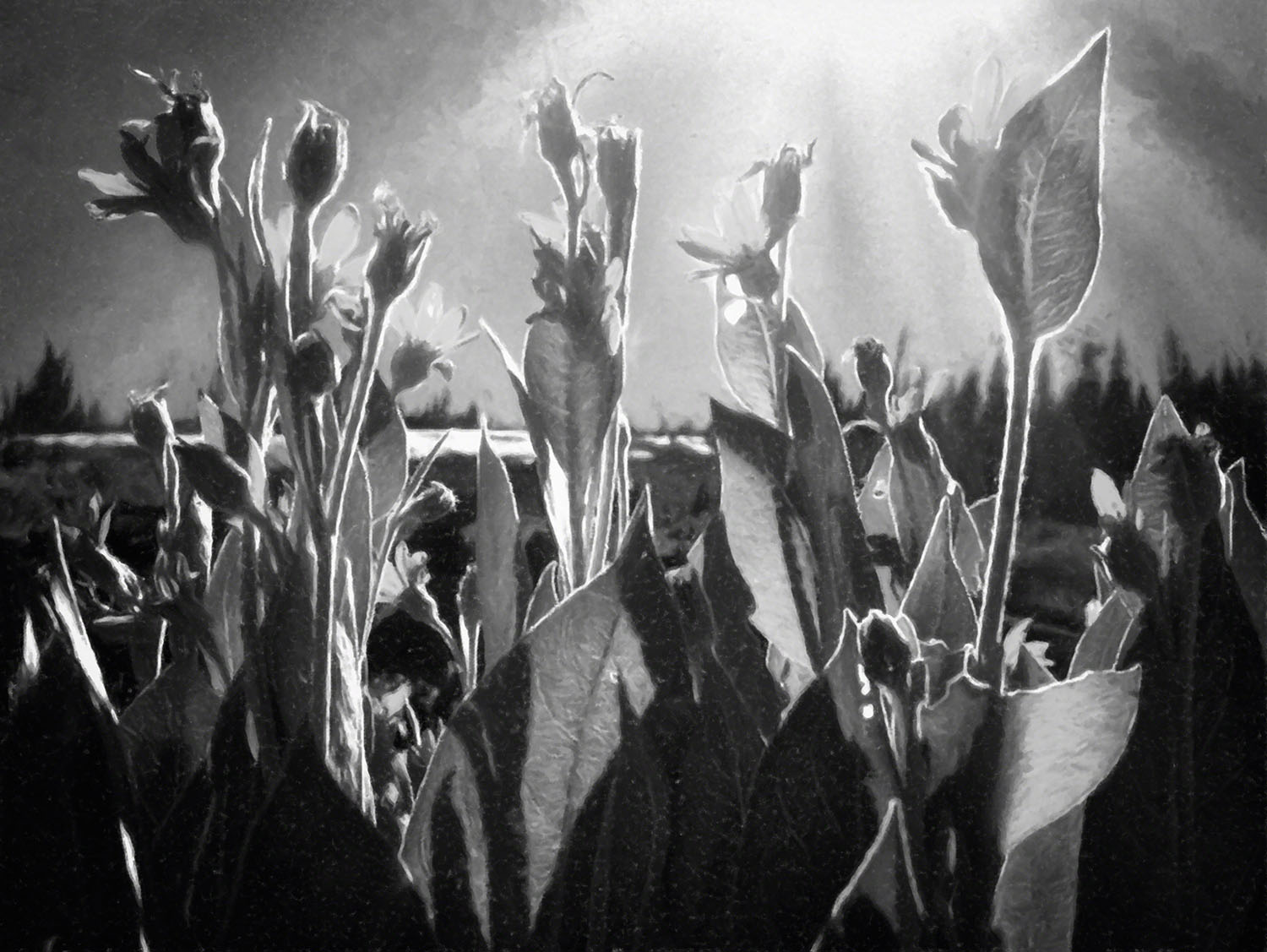 Do you IG? Follow me on Instagram!