Summer Is Fleeting! & The Traveling Image Podcast
Whew! Summer is so fleeting! Is it all going by wayyyyyy too fast for anyone else? Good lord, I feel like I need a whole herd of mini-me's! A bunch of us would do all the work on my plate (it takes a village, it seems)… the rest of us would get out and GO FOR IT! Just make art, enjoy the outdoors, play, adventure … in whatever way that made sense and felt good on any given day.
That latter is my dream… and right now, I'm focusing on building the infrastructure so that (or something better!) can happen. It's a TON of work behind the scenes (think: remodeling your house), but I'm excited by the system we're building and all the goodness I can create and put there!  I think you're gonna love it! 😀
Sign up (above) to hear about all the latest and get some exclusive new content coming down the pike!
---
The Traveling Image Makers Podcast
In the meantime, I want to share a wonderful podcast that I was honored to be a part of recently. It was a visit with my good friend, fine art travel and landscape photogapher Ugo Cei about travel, finding your voice and my recent 2-month journey through France.
His podcast has its own website called:  The Traveling Image Makers and it's a veritable cornucopia of wonderfulness, as he chats with interesting people on a plethora (I love that word) of photography topics.
I've known Ugo for some time online… but finally got to meet face-to-face in Rome this past April. Isn't it amazing how we can have good friends we've never actually seen in person? I love that. It makes the world seem so much smaller, more touchable and awesome.
You can hear the podcast I did with Ugo right here…
Finally, Ugo took this photo of me during my very first visit to the Roman Forum. The place took my breath away! You can click on it to visit the TTIM website the full blog post/podcast. 😉
(Photo by: Ugo Cei)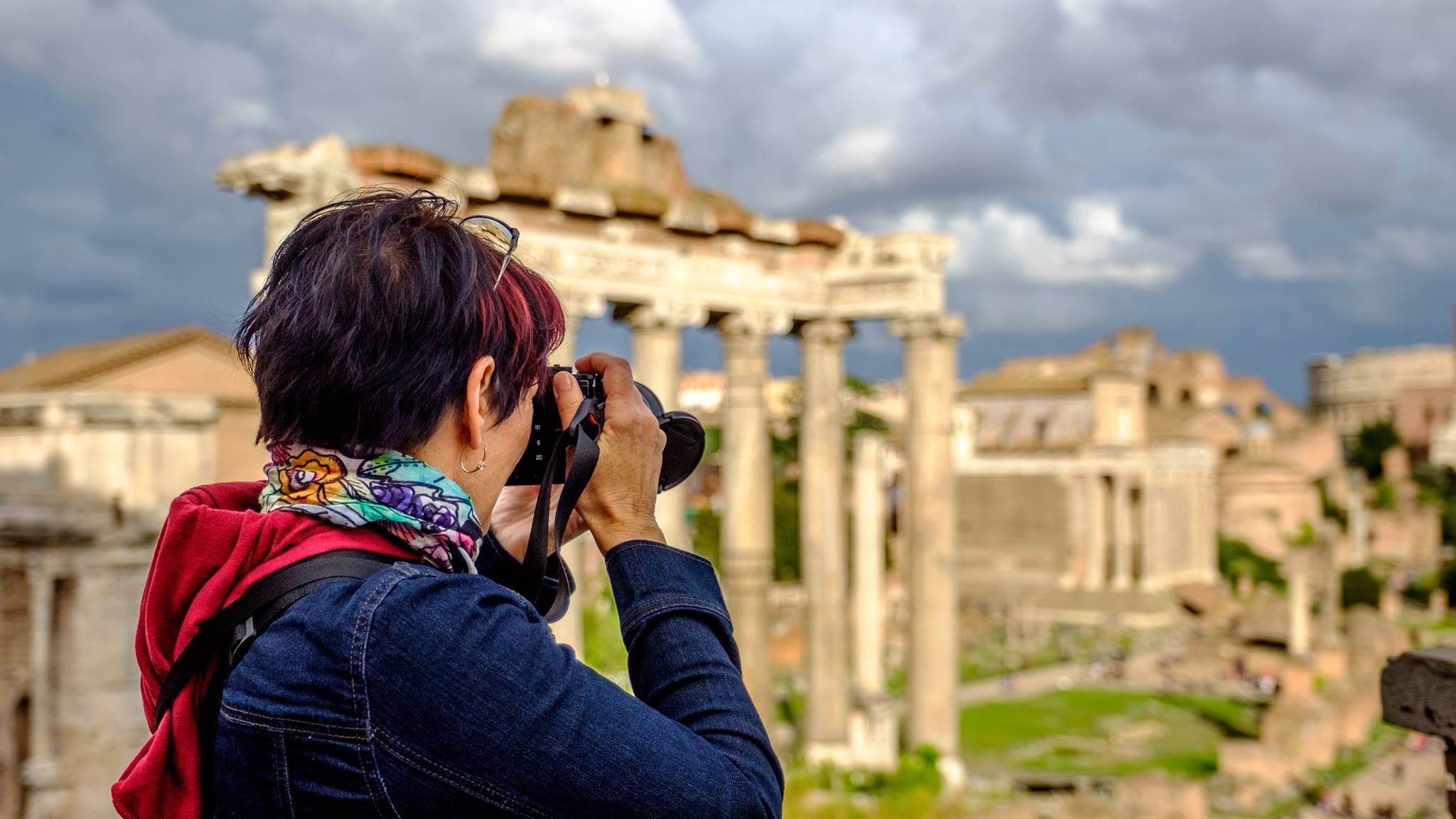 ---
NEW IMAGES
Finally,  here are a few new images; taken with my trust Fujifilm X-T2. Man I'm loving that camera!
(I still take iPhone pictures too… I'm crazy like that.)
This one's from a like behind my house. When I first got the X-T2, I wondered how it would capture wildlife. I was actually after the misty reflections on this one… and didn't even SEE this little swallow flitting by. Those birds are FAST. This one was plucking mosquitos and bugs out of the air for dinner. My camera saw it  though- and froze that sucker like a fossilized pixel in time.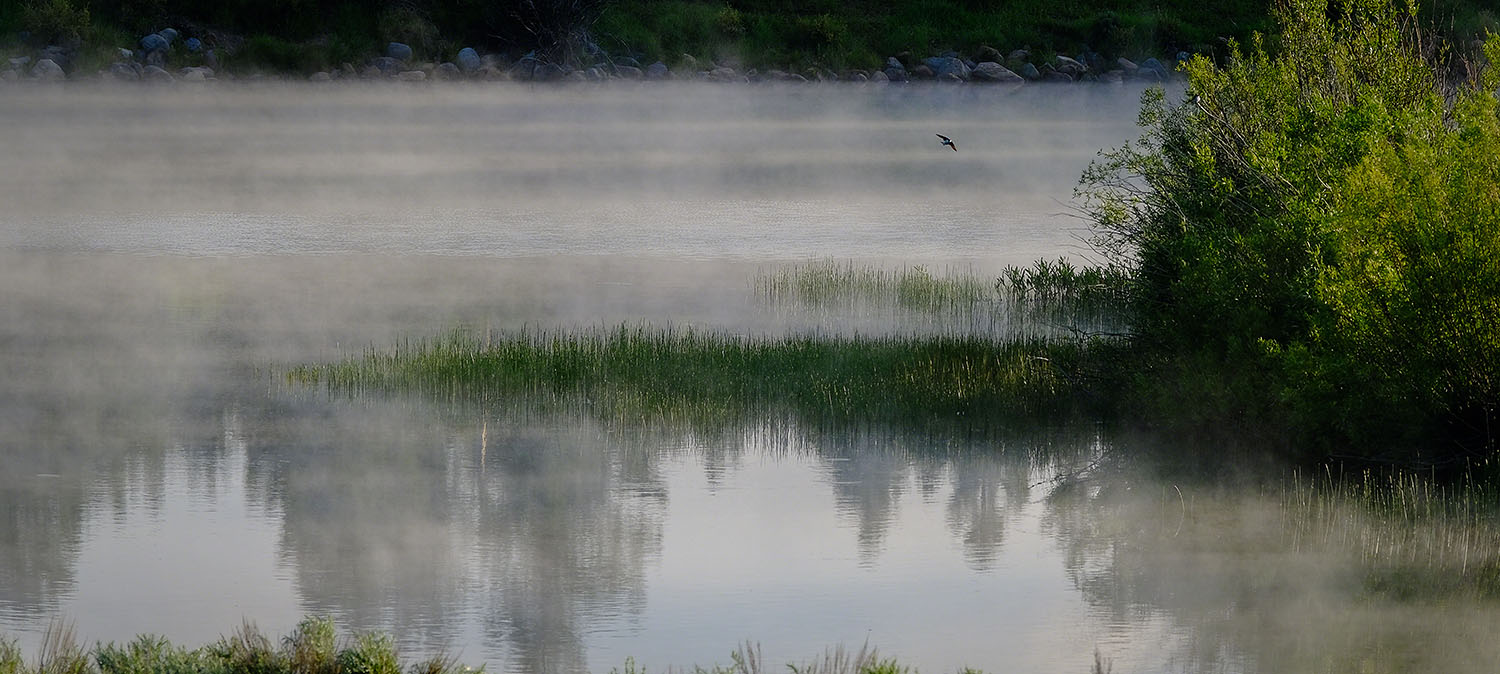 I often miss wildflower season around here. I'm not sure why. So I was stoked to fall face-first into it this year! it started with these little gems. I don't actually know what they're called, but
One night, out by the lake behind our house…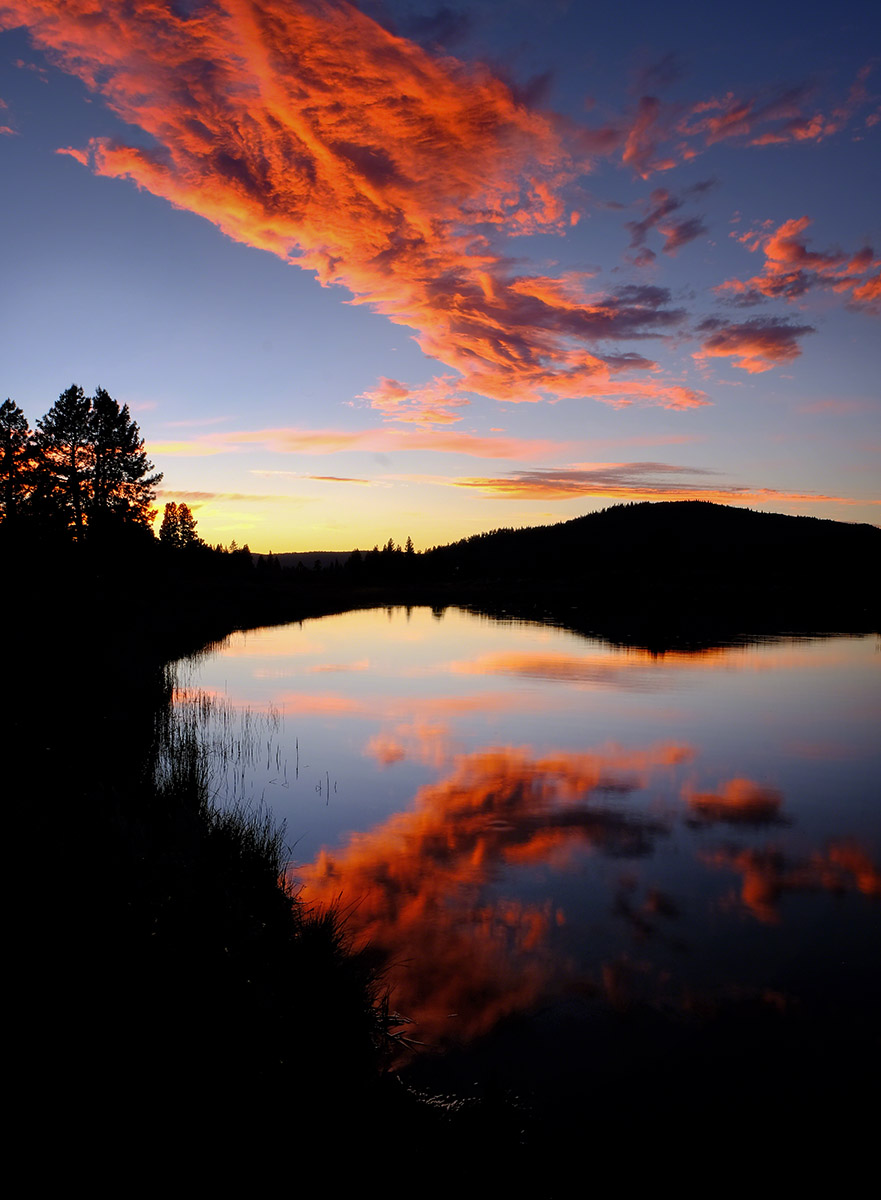 OK, this is neither from summer nor my Fujifilm X-T2. It's the X-T1 and 16-55mm lens. And it's not summer… it's a nice, cool break from the endless heat.
Ahhhhhh… enjoy!