Finding Your Artistic Voice, 3 Ways!
Ever wondered how to find your artistic voice in photography – or anything else, for that matter? Well, I've got 3 ways to go about it right here. No, they're not the ONLY ways… but what I'm beginning to slowly roll out is a system. A way of thinking about this – and system of working from the inside out to discover what it means for YOU.
Start Simple & Have a System
I like systems. They help me stay focused. Finding your voice is a lifelong process – and lives tend to be full of distractions, with invitations to do anything but what you really love or desire or intended to do at the beginning. As we're busy trying to get ahead or just get ANYwhere in life… it's easy to start listening to voices other than our own (You know, others' opinions, the shoulds, the critical voice. And it always feels lousy). To get back onto solid ground again, it helps to have a reliable system that grounds you and helps you open up and hearing the RIGHT voice (yours – your soul's – y'know, that voice) again.
Because despite all the aforementioned distractions and "settle-fors" in our lives, our one real, true voice… the whisper of our soul… never goes away. We might cover it up with a dung heap of "shoulds", disappointments and reasons why not… but the pulse of our own all-spark never dies. It never gives up trying to find a way to get us to listen.
I can't tell you how excited I am to start unfolding what I feel is part of my life's work!
Here's what you can get your hands on now:
The eBook
Cheap, pretty, easy to read and it'll get your juices going. Or not – in which case it's a minimal investment to see if this whole approach even floats your boat.
I lay out 10 steps – although honestly there are WAY more than that! But 10 is a nice round number and it gives you a good start.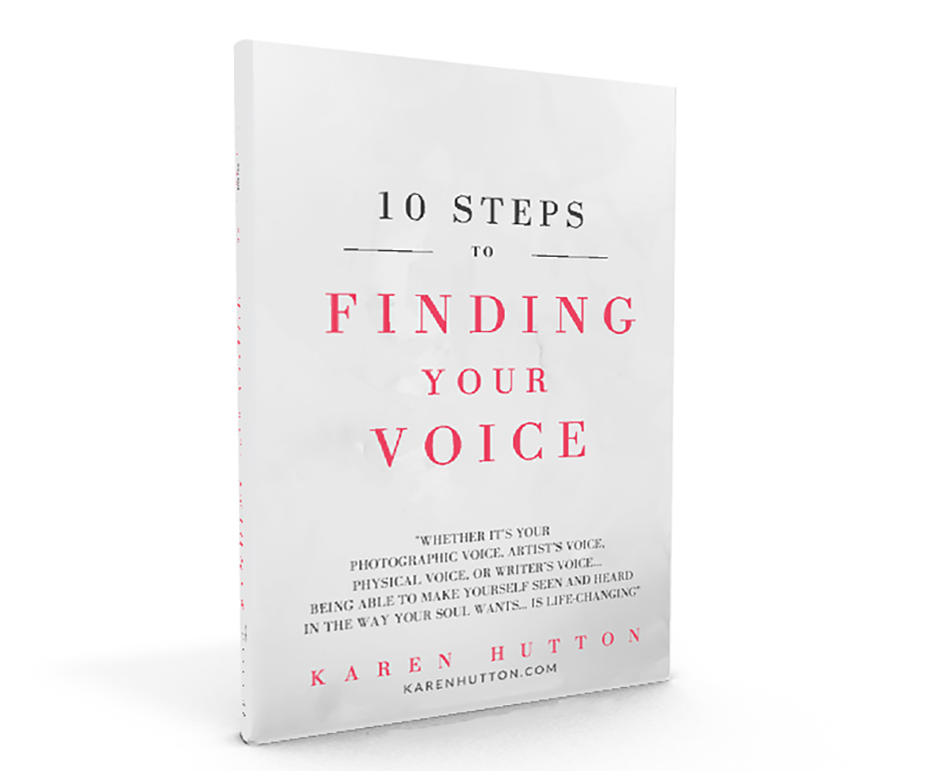 The KelbyOne Online course
"Thrilled" doesn't begin to cover how I feel about this! Kalebra and Scott Kelby approached me on this one. They wanted to add some new perspectives into their brilliant library of online photography courses; some new ways of getting people's  creative juices going. So they asked me if I'd be willing to present my "Finding Your Artistic Voice"  material. And YES! Yes, I would. 😀
This course lays the groundwork, gets a conversation going. It mirrors my "10 Steps" book, but since it's live I'm able explain and demonstrate some of the ideas  in more detail – and in living color! Plus, there are TONS of new examples.
Click this link or the image below to check out the course's page on KelbyOne, start your free trial if you're not already a member… and watch the intro of the actual presentation. It might just surprise you! I flew to Kelby Headquarters in Florida to record this one on their new stage recently completed for this very purpose and it was a blast, I gotta say. 😀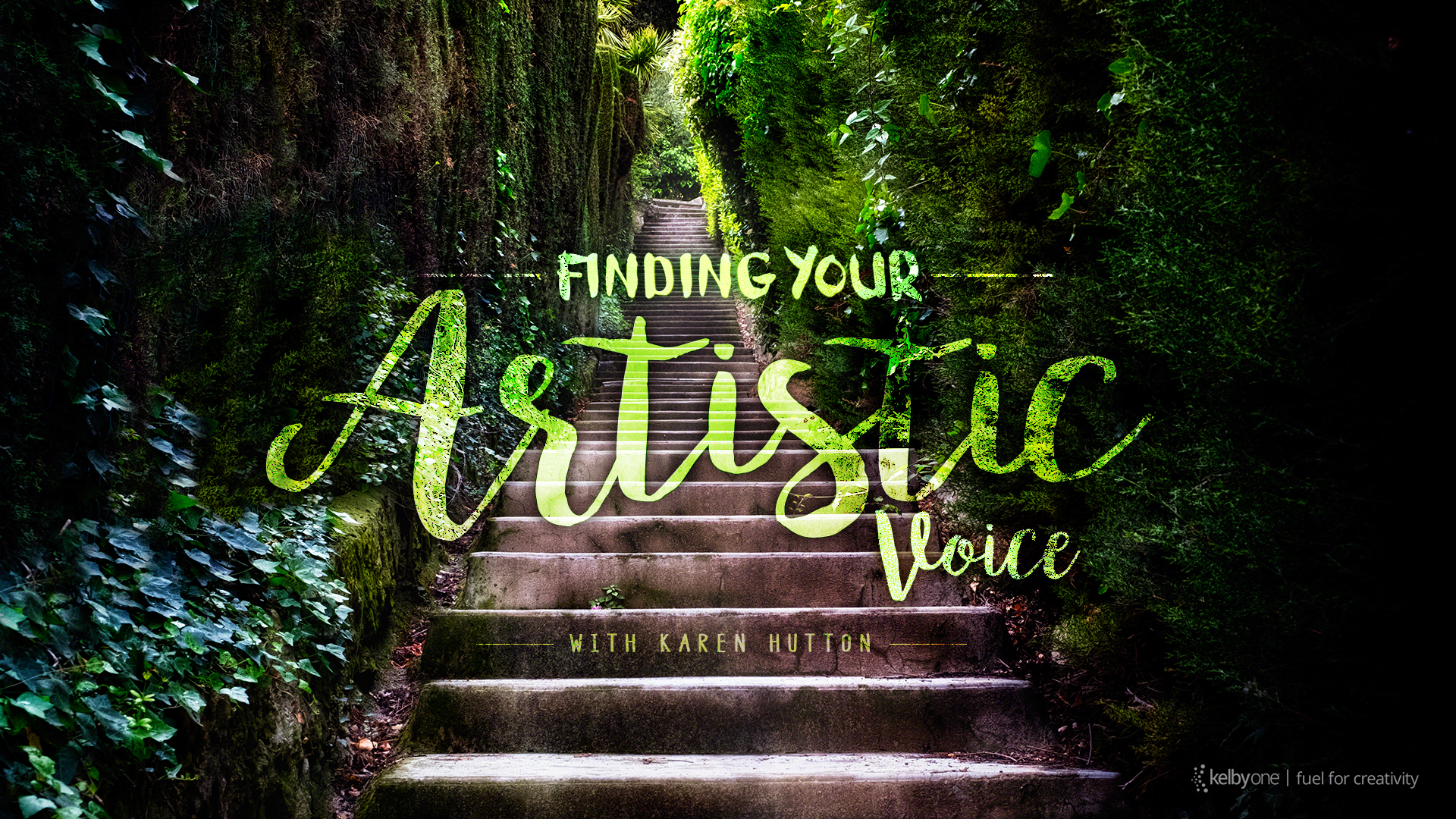 And here's the trailer for the course:
(I love trailers!)
The Retreat: NEW DATES! 
Now, for the ultimate, luxurious and in-depth experience of Finding Your Artistic Voice… come to France with me! There is really nothing like full immersion in this stuff. Nothing more fun, delicious, surprising and defining than 5 days focusing on it.
I JUST announced the new dates: June 7-12, 2017!
Click here or in the image below to learn more about it, get more info, see the stories of the past retreats and enjoy tons of photos!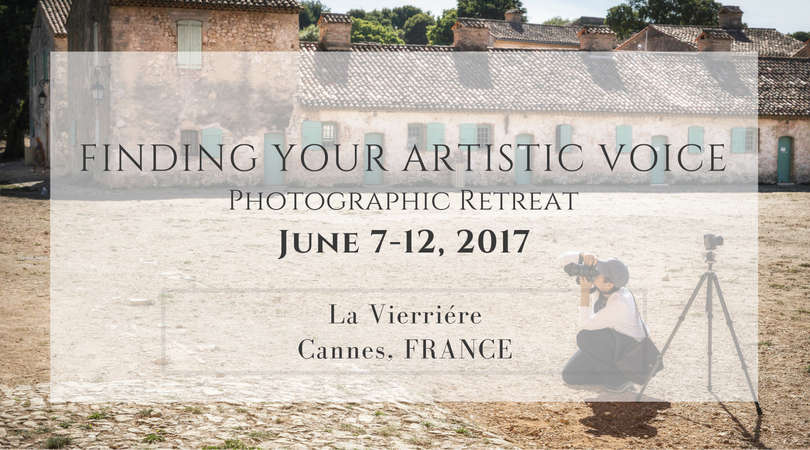 Grab The Option That Suits
So there you have it in a nutshell. An eBook, a course and the experience of a lifetime, all geared toward helping you become your own Muse Whisperer, find your artistic voice… and start living those dreams of yours.
What a magnificent journey this is turning into! I hope you'll join me on it!
---
sign up to keep in touch!
Want to stay up to date on the latest and greatest PLUS receive special discounts and freebies? SIGN UP to get the scoops!
New subscribers receive some yummy goodness: my free eStorybook, 50% off any print ordered online from the "Sunsets Aglow" gallery on my website, a free texture pack to play with – and a free pack of 30 images scaled for use on social media. Quote images are HUGE these days and these will get you started on getting YOUR mighty message out there!
Just enter your name and email address right here and let the fun begin!