The Fujifilm XT20: What's Beta Testing REALLY Like?
I get this question alot:  "What's beta testing a camera really like?". Well, I believe it's a different experience for each person who does it. For instance, while there IS overlap between them, I loosely see 3 groups when it comes to camera testers/assessors:
Techhies will wax on about the tech details, because they jones to understand all the inner workings (God bless 'em!).
Reviewers will seek to objectively test, explain and compare each feature set in detail, so that users can make better decisions when it comes to buying a camera (see Gordon Laing at Camera Labs for the best in that department! Here's his review of the Fujifilm X-T2, for example.)
Artists don't care as much about WHY the thing work – they want to know if and how well this new camera will help them create the next level of their art.
I fall more into the latter group – the Artists. Each group provides an important aspect of a camera's merit, so if you're trying to gain perspective on a new camera, consider dipping into each pool for a fuller perspective.
Mt. Rose Summit, NV
16-55mm lens, ISO 640, f/16, 1/6oo sec
Really Right Stuff TQC-14 tripod, BH-40 ballhead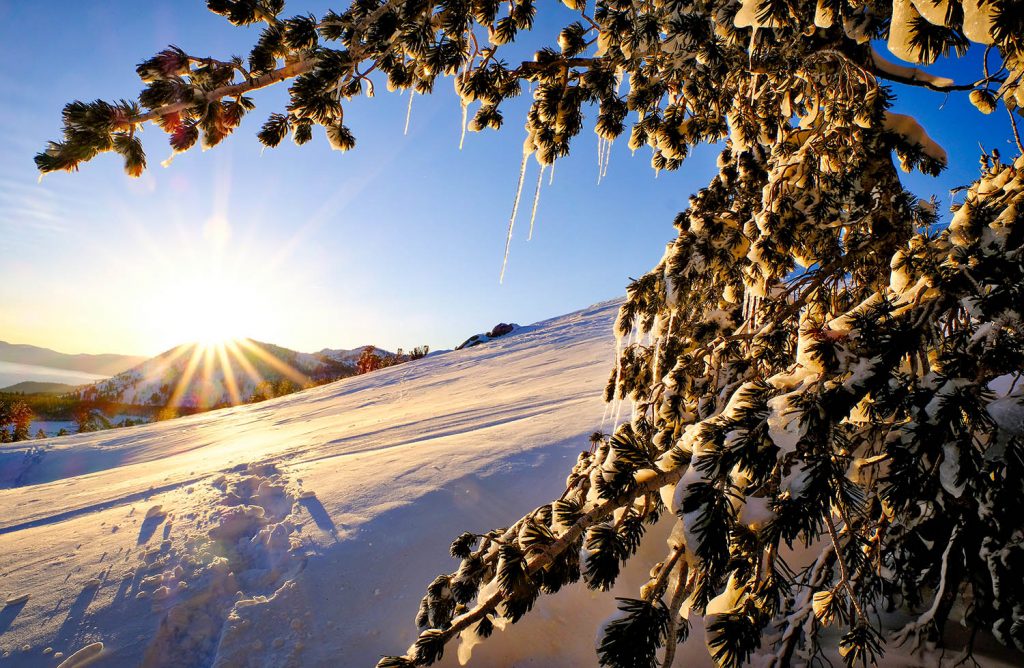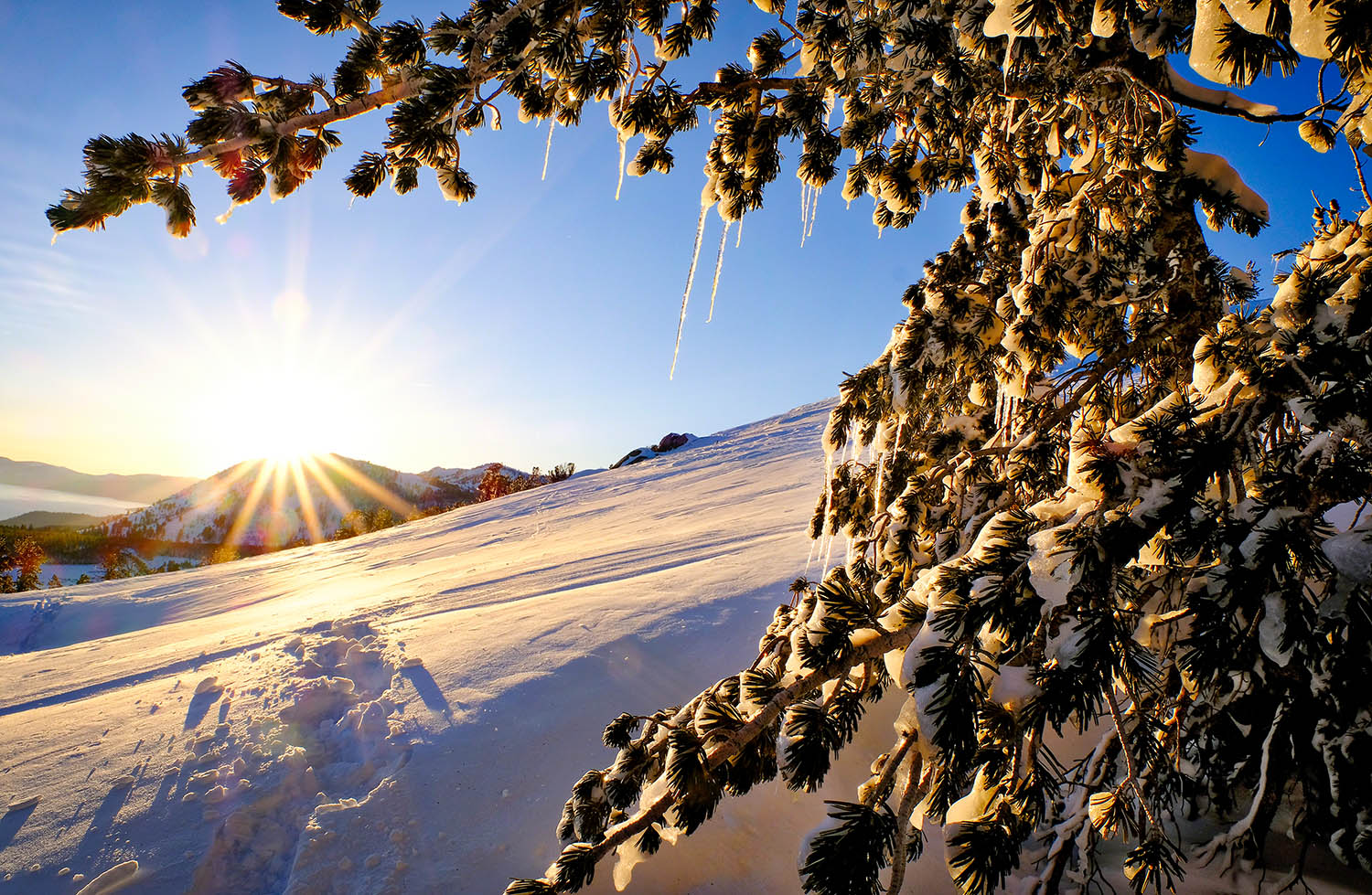 what's beta-testing really like?
Speaking for myself (the only one I CAN speak for!), I love beta-testing. It's so new-frontier exciting! My approach is always from the point of view of what it can help me create – and how easily and elegantly it does that. It's VERY personal. Frankly, I don't even try to be objective. I figure that's a job for a different kind of tester. For me, a camera is like a paintbrush. As such, it's there to help me create – to make it more fun, creative and interesting to take my vision to new levels.
Depending upon whom you're testing for… the goal could be to simple create images to be used in the launch and promotion of the camera when it goes public, to provide valuable user feedback – or both. (Nope, I don't get paid for doing any of it.)
In the case of Fujifilm, it's first and foremost about creating images and providing feedback after. That works for me. For one thing, I live to create images. But my feedback is always listened to as well – and sometimes I'll catch a glitch that slipped through the cracks. Usually the next firmware update fixes whatever problem there might have been or activates a new feature. It's a living, breathing process.
Donner State Park, Truckee, CA
16-55mm lens, ISO 800, f/10, 1/6 sec
Really Right Stuff TQC-14 tripod, BH-40 ballhead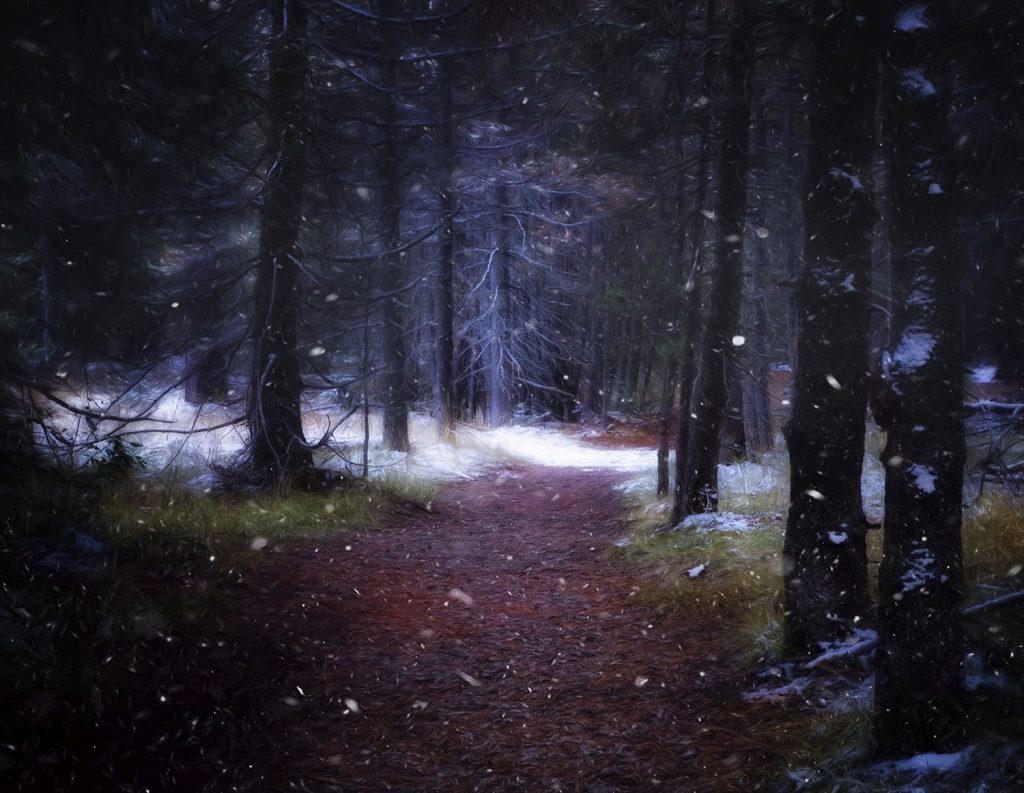 unfinished and top-secret   
Now then. Before testing even begins, you sign an NDA. (non-disclosure agreement). NDA's are potent… you're not allowed to share photos, talk about the camera, tell anyone you have it, let on that you know anything about it. These are binding legal agreements… so keeping mum is a top priority! It's like being a secret agent or something.
Next, a box shows up with the secret device inside. You may or may not know exactly what will be in there, so you just jump in. You open it up. You're kinda giddy. OK, I don't really know about "you"… but  I'm giddy at this point! 😀
Truckee River, CA
16-55mm lens, ISO 200, f/18, 1/100 sec
Really Right Stuff TQC-14 tripod, BH-40 ballhead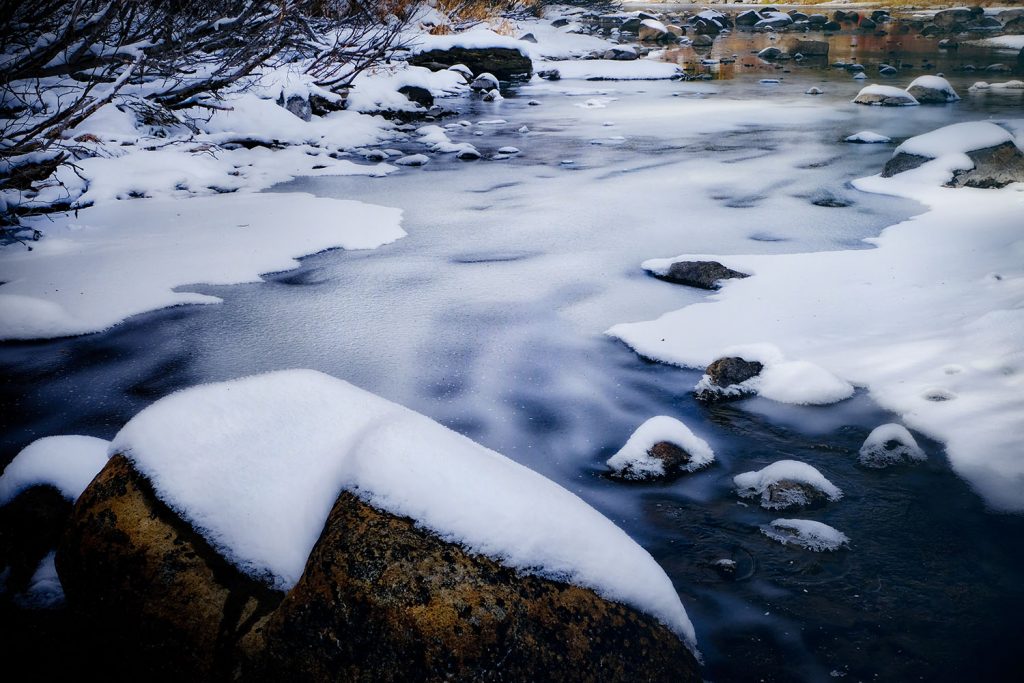 You keep in mind that not all the features will be active, there will be plenty of operating glitches along the way, lots of firmware updates to fix stuff and activate new features along the way – and that you're exploring new frontiers.
You're not told ahead of time exactly WHAT this camera will do, what the new features are, how to operate it, or really much at all… you get to figure all that out. It's fun! It's also fun knowing that ultimately this device will be in someone's hands who wants to paint in their own brilliant brushstrokes; and that you have an opportunity to provide feedback that might make that experience even more awesome.
By the time you've got a beta camera in your hands, it's highly unlikely that any of the hardware is going to be changed, barring some catastrophic error I suppose. I haven't come across anything like that, only a couple of things I might do differently – but nothing huge and nothing that was going to change before launch.
It's energizing and fun, yes – but I always feel a sense of responsibility to the process!
Donner Kitchen, Truckee, CA
(messing about with a fork and milk pitcher, whilst learning settings with a camera stuck on ISO 800 on my first day. Heh.)
60mm f/2.4 MACRO lens, ISO 800, f/5.6, 1/60 sec
Handheld.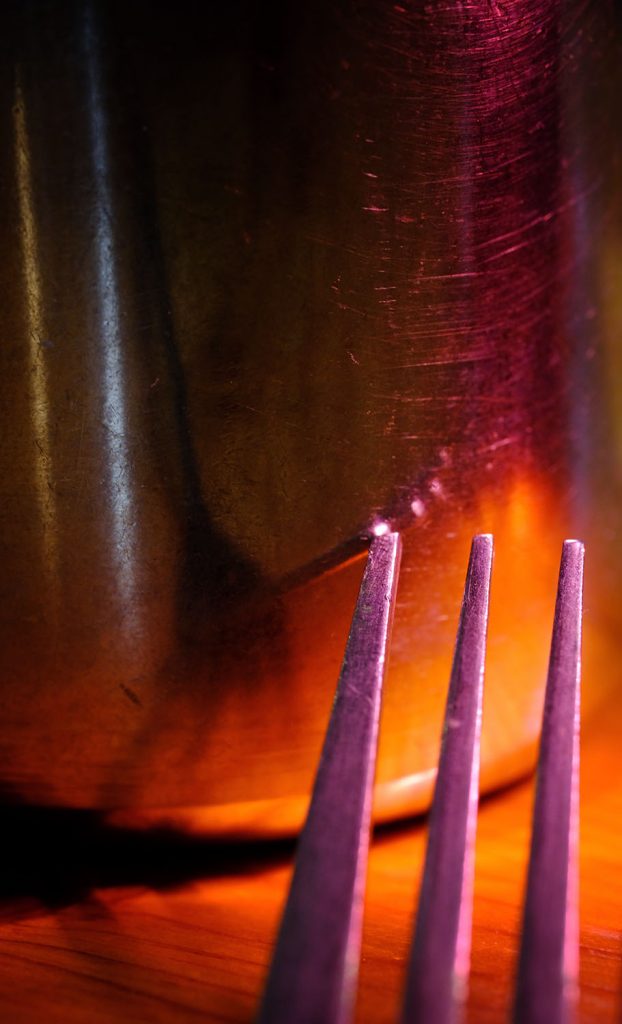 features 'n functionality
Here are a few examples of how features and functionalities unfold during a beta testing process. For instance…
When it first arrived, I had no idea the X-T20 featured a touchscreen. I stumbled across the option to turn "Touchscreen" on or off one day when I was digging around for something else in the menu system. But it didn't yet work. I got kind of excited about it though, since I knew tons of people who really wanted that feature. A couple more firmware updates took care of that – and pretty soon I was using my first touchscreen camera!
At first, the camera would ONLY shoot at ISO 800. So I had to scale my lighting and subject matter accordingly in order to keep producing good images. It was a good exercise though… and a fun challenge to be limited to that single option and make it work. There isn't any noise at that ISO level, so that was never a concern. After awhile, all ISO setting came available and new possibilities unfolded.
I wanted to make some long-exposure images.. which of course, requires a tripod. That was how I discovered that my X-T10's Really Right Stuff L-plate fit the X-T20 perfectly. #Winning! And since it uses the same lenses as both my X-Pro2 and X-T2, I could go for it on that account too.
As usual with a beta-level camera, no software would read the RAW files – so I used the JPG's to create the final images. That gave me a chance to check out how beefy the JPG images are… and as usual, these were brilliant to work with.
Interesting fact: All JPG's are natively 72ppi. You usually want to make big prints with 300ppi files. But know what? I had to make a 60″ metal print from one of Fujifilm's JPG files and it was truly lovely! Not sure how they do that… but it was sure a nice discovery. 😉
Overall: you really gotta get your creativity and sense of adventure on, since the thing might crash suddenly, freeze, glitch in some weird way. It's all part of the process. The exciting part is that by the time you're beta testing, launch isn't too far away. It's like the birth of a new baby into the world!
Reno, NV
50-140mm f/2.8 lens, ISO 200, f/2.8, 1/4700 sec.
Handheld.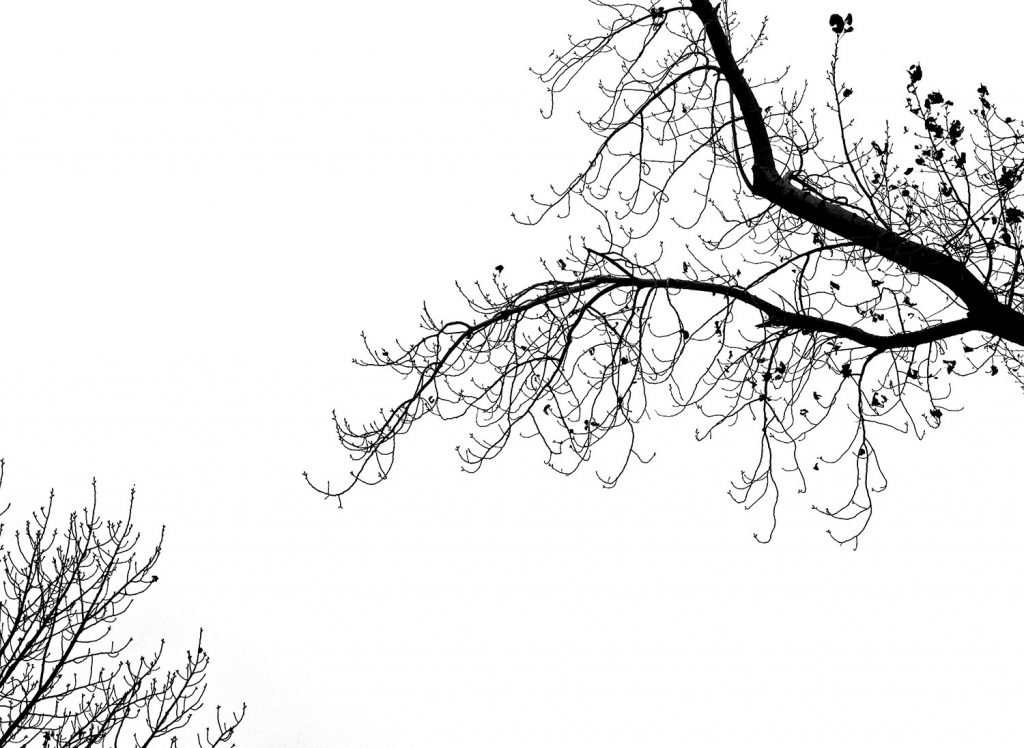 x-t20 is the x-t10 times a hundred
The X-T20's predecessor was the X-T10, which was created as sort of a "junior" version of the X-T1. In keeping with that approach: think of the X-T20 as being to the X-T2 what the X-T10 was to the X-T1… just super upgraded.
The X-T20 has the same 24 Megapixel APS-C X-Trans III sensor as the X-T2, same 4k video capabilities… but this puppy also has a Touchscreen as well. No joystick… but you can use the touchscreen to set the focal point (also to take the shot, scroll through photos on the LCD and pinch zoom), so the job is still accomplished with ease. It's smaller and has many (but not all) of the same features as the X-T2… which keeps the price point down.
True story: As it turns out, I was the ONLY person in the U.S. testing an X-T20… which was kinda cool! And not nerve-wracking at all. 😬
I was asked to make one of Fujifilm's "Inspiration" videos… so one gorgeous day after a snowfall, my friend and videographer Justin Majeczky hiked out to Mt. Rose, Nevada to shoot it. I couldn't stop smiling the whole time!
Created with the 4k video of the Fujifilm X-T2:
Impressions
Then comes the part where you form opinions to share with others. In the case of the X-T20, I can say that it's a feisty little beast!
Here's the stuff I think is super creative-nerdy cool about it:
I can use all the same lenses as the X-T2 and X-Pro2.
Size: it's smaller than the X-T2 (my fave camera to date) and is one of those cameras you can throw a wee lens on and stick it in your purse.
Sensor: same sensor size as the X-T2, so nothing lost in the image quality department.
Batteries: same ones as the other X-Series cameras, so no new batteries to buy
Lenses: ditto the above… if you own an X-series camera already, use your same lenses! As I've said in other posts, Fujinon lenses ROCK.
Touchscreen: I've never actually used a touchscreen before, so it was fun to see what the all the touchscreen-lover fuss was about. I'm more of a joystick preferrer myself, but I liked how the touchscreen provided a nice alternative, allowing you to focus and/or shoot at the touch of a finger. And if you'd rather – you can just turn if off altogether, too. Options are Good.
Articulating screen: you can flip the screen up horizontally, which has officially become my favorite neck-and-back saving feature.
Note: the X-T2 also allows you to flip the screen vertically, the X-T20 does not. It's one of the differentiators between the two I mentioned earlier.
Image quality: still has that dreamy Fujifilm image quality with the colors, tonal range, micro-contrasts, etc. that I've always loved and made me switch to this system in the first place.
Low noise at high ISO: this isn't new, but is carried over into this camera as well.
The fact that it's exactly the same body as the X-T10, which meant that my Really Right Stuff L-plate still fit! I didn't have to buy a new tripod mount, which made me really happy.
Donner Lake, Truckee, CA
50-140mm f/2.8 lens, ISO 800, f/22, 1/35 sec
Really Right Stuff TQC-14 tripod, BH-40 ballhead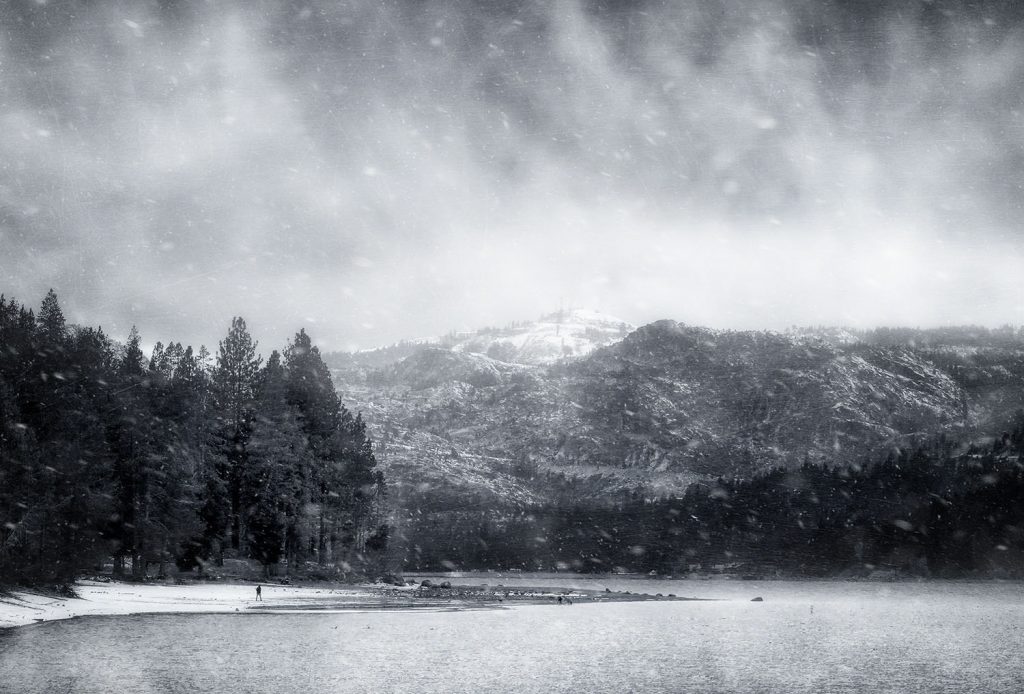 Here's the stuff I didn't love as much:
Ok, I gotta come clean: there's really NOTHING not to like about this camera! I just wanted to present a balanced point of view, since we all do have our preferences. This next bit is honestly more a reflection of mine. I also touch on some of the natural differentiators Fujifilm made in order to make such a kickass camera at a reasonable price point.
Touchscreen: I loved it and it bugged me all at the same time. Mostly this is a "me" thing. I'm not very used to touchscreens. But the camera is small and I have fairly large hands.  With the touchscreen on, I tend to touch the screen during general handling – and either take a blurry picture of my foot by accident or move the focal point to some weird spot on the screen. So I had to be careful how I held it.

The other thing I found challenging with a touchscreen vs. a joystick doing hand-held macro shots. Everybody's got their preferences, but I find it hard to coordinate setting the exact focal point with the touchscreen, holding everything steady and taking the picture all without moving. And I found in that situation, I didn't really like using it on the "touch and take the picture" mode either, since the focus was never exactly where I wanted it. On the tripod, that wasn't an issue… only when hand-holding.
And yes, I know I'm being a big baby here and that it all pales in the face of… IT'S GOT A TOUCHSCREEN!!

Not as many custom button settings as the X-T2… an understandable differentiator, but I'm spoiled!
Screen doesn't articulate vertically.
No ISO dial: you have to change the ISO either via the menu accessed with the Q button, or you make a custom button for it. I just don't like fussing around with the extra steps. Again, spoken as someone totally spoiled rotten by her dream camera (the X-T2).
Location of the (single) SD card slot; challenging for me, as it's right next to the battery and. Little fingers won't mind… mine argued. It's in the same place as it was on the X-T10. I didn't love it then either.
By necessity, the X-T20 has certain differentiators from the X-T2. But they're super smart and well thought out: they result in a camera that costs less, is smaller, takes 100% badass photographs and is a perfect model for anyone entering the Fujifilm X-Series system world. It's also a truly excellent backup/second camera to the X-T2. That's how I'm thinking of it for myself. It'll also be a fabulous travel camera.
More images? Why certainly!
Reno, NV
60mm f/2.4 MACRO lens, ISO 200, f/5.6, 1/125 sec
Handheld.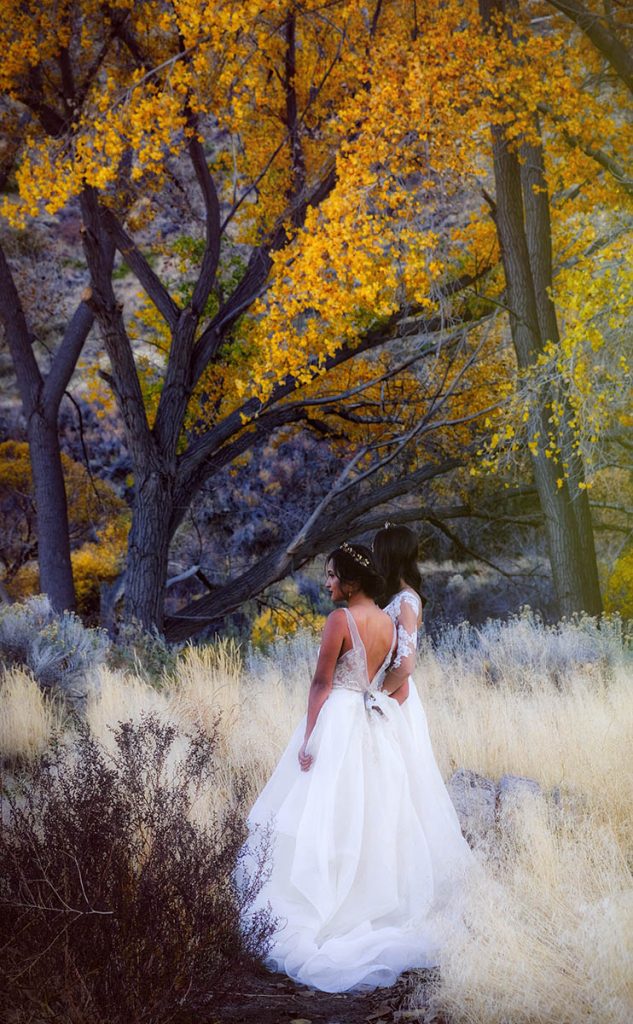 Mt. Rose, NV
16-55mm f/2.8 lens, ISO 640, f162, 1/250 sec
Really Right Stuff TQC-14 tripod, BH-40 ballhead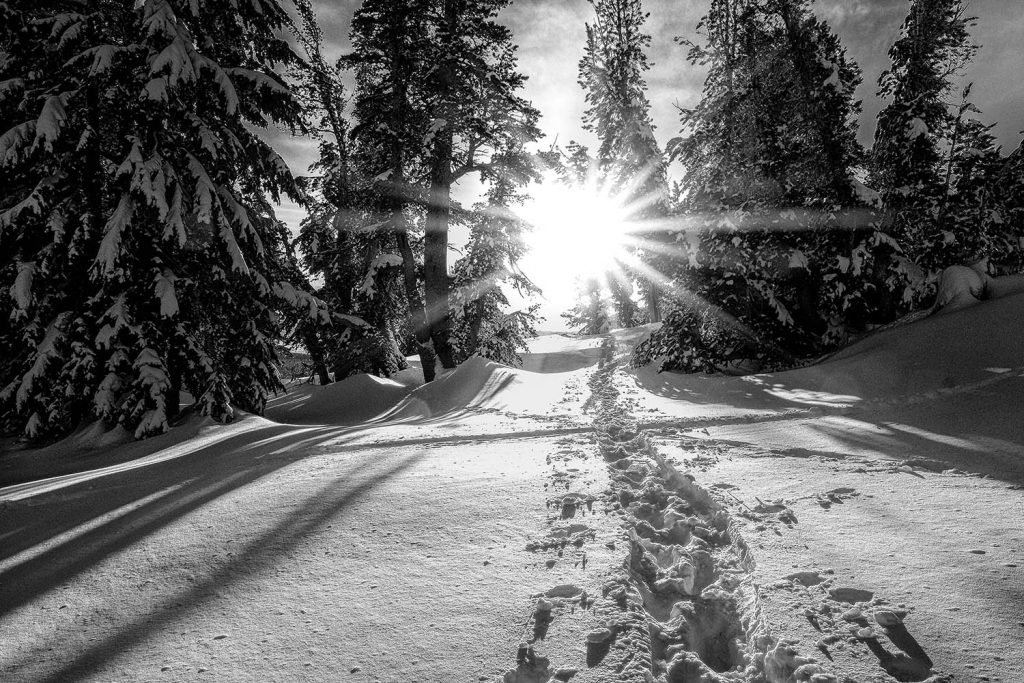 Truckee River, CA
(Portrait of Bob the Quadcopter. You knew THAT was coming, right?)
16-55mm lens, ISO 640, f/4.0, 1/4000 sec
Handheld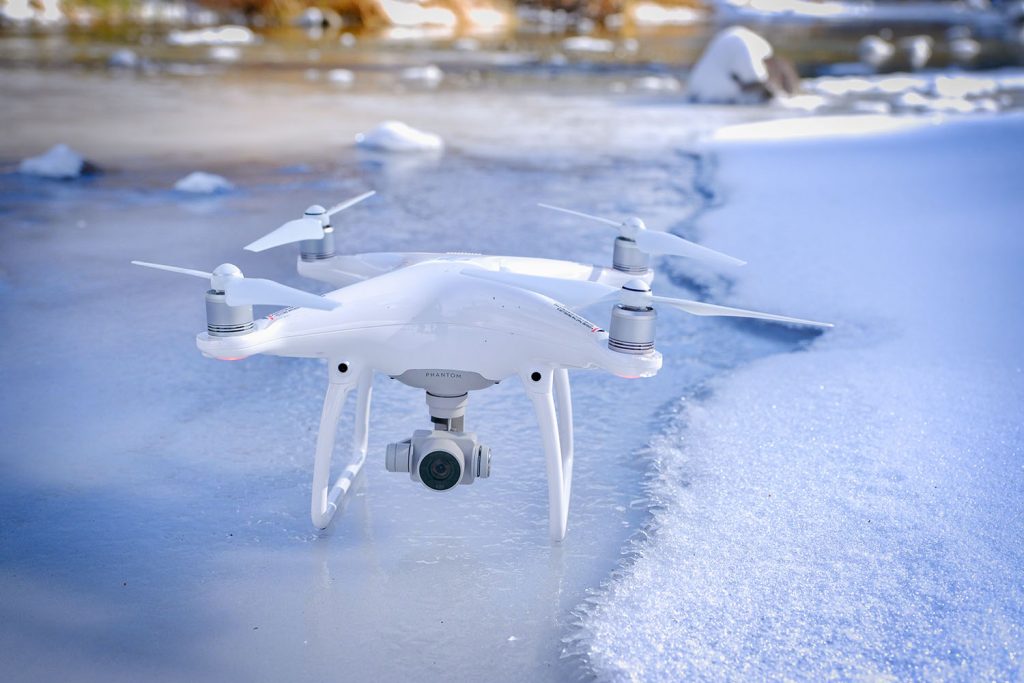 Truckee River, CA
16-55mm lens, ISO 200, f/18.0, 1/40 sec
Really Right Stuff TQC-14 tripod, BH-40 ballhead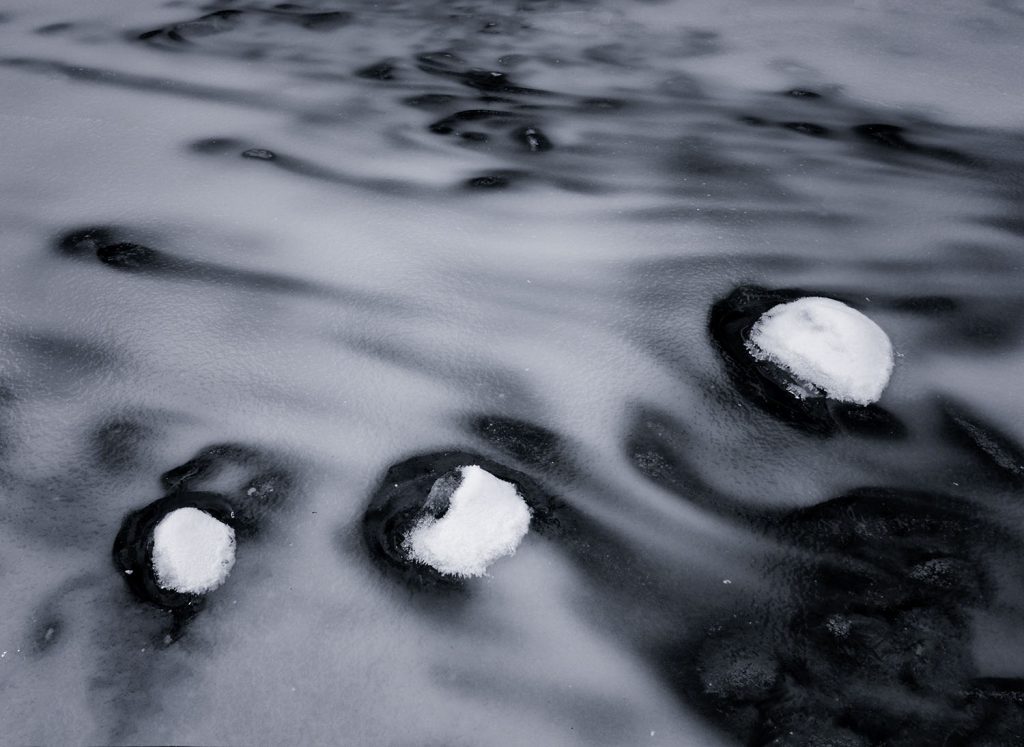 Truckee River, CA
16-55mm lens, ISO 200, f/18.0, 1/45 sec
Really Right Stuff TQC-14 tripod, BH-40 ballhead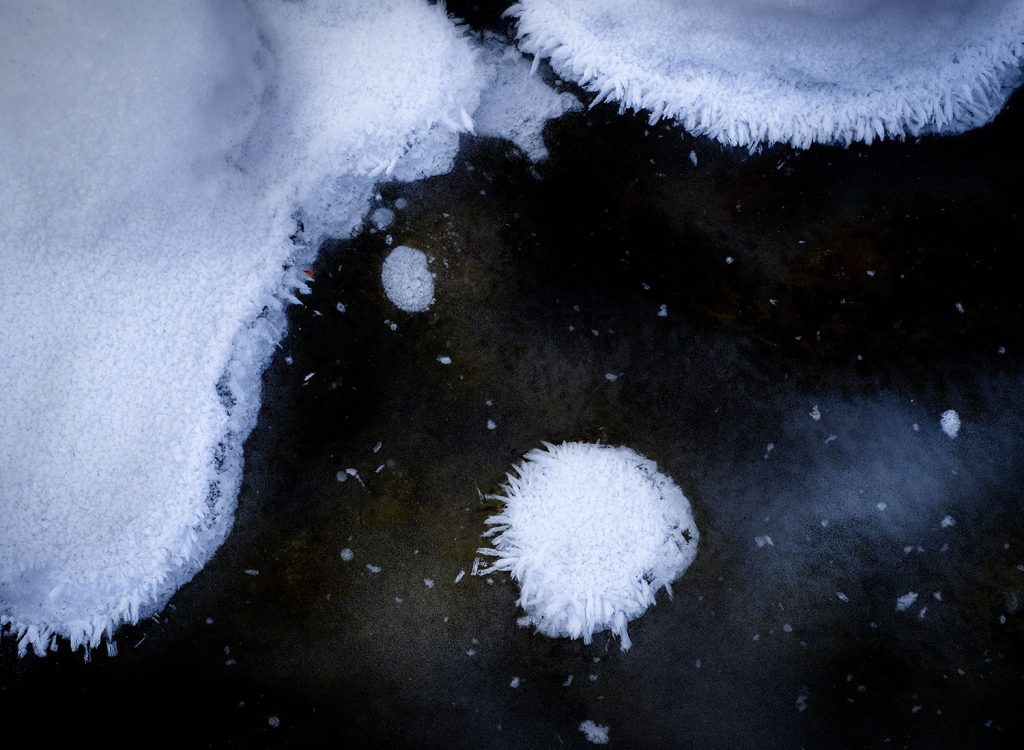 Truckee River, CA
16-55mm lens, ISO 200, f/18.0, 1/100 sec
Really Right Stuff TQC-14 tripod, BH-40 ballhead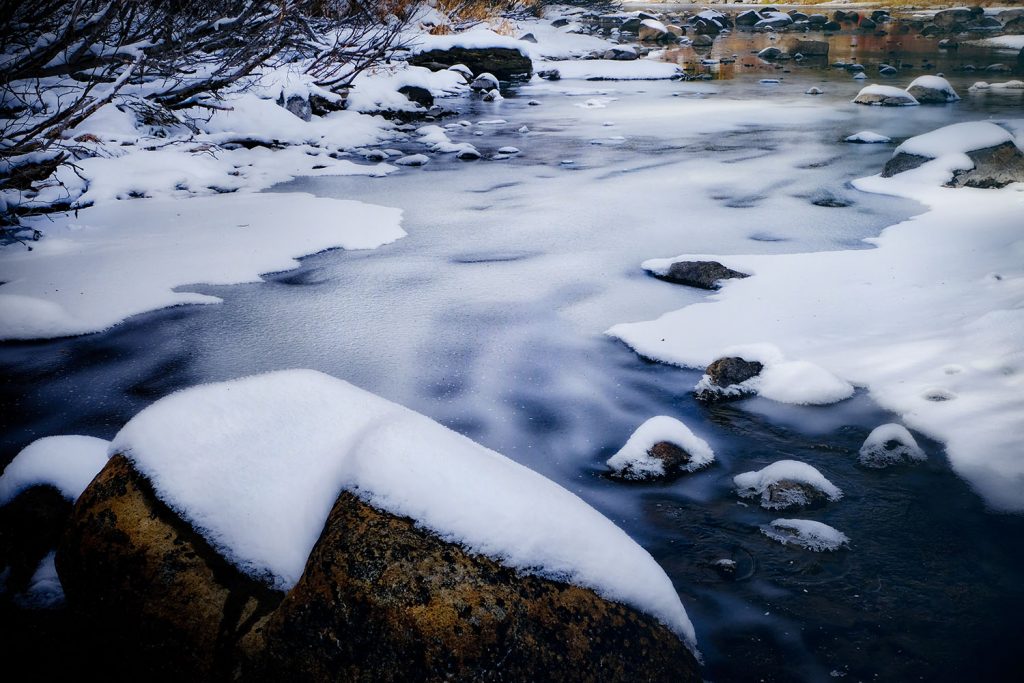 Reno, NV
50-140mm f/2.8 lens, ISO 320, f/4.0, 1/180 sec
Handheld and artified.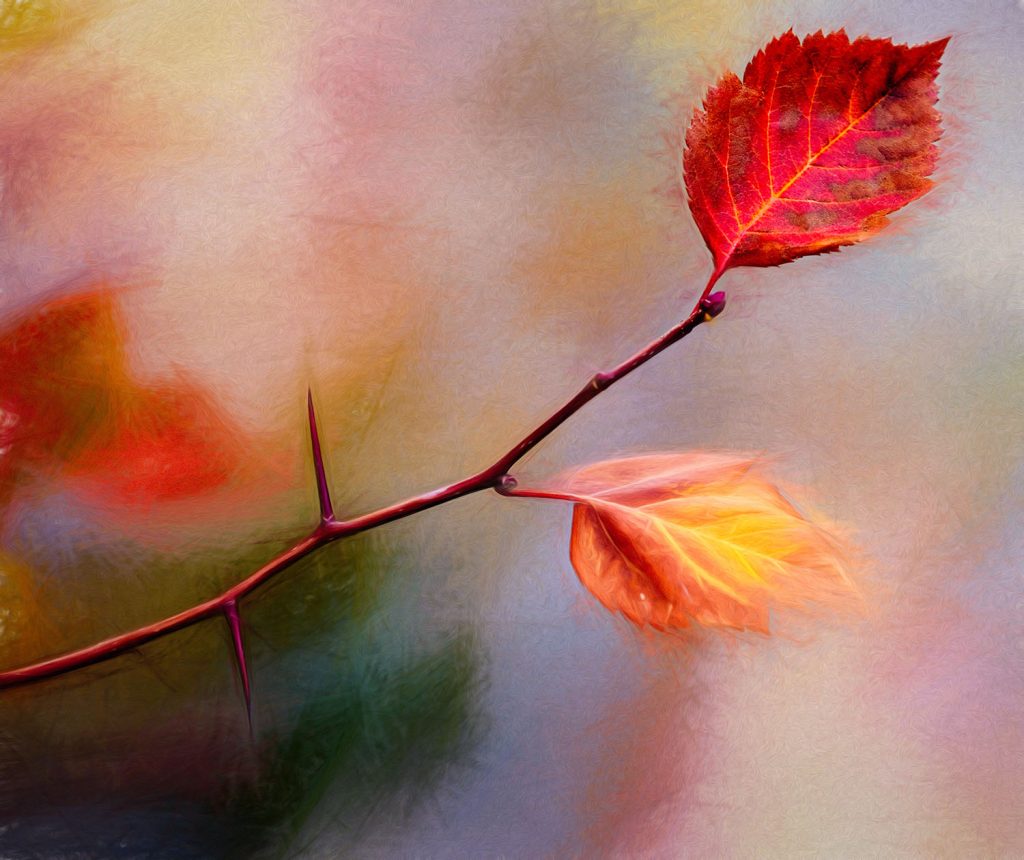 Reno, NV
60mm f/2.4 MACRO lens, ISO 400, f/6.4, 1/125 sec
Really Right Stuff TQC-14 tripod, BH-40 ballhead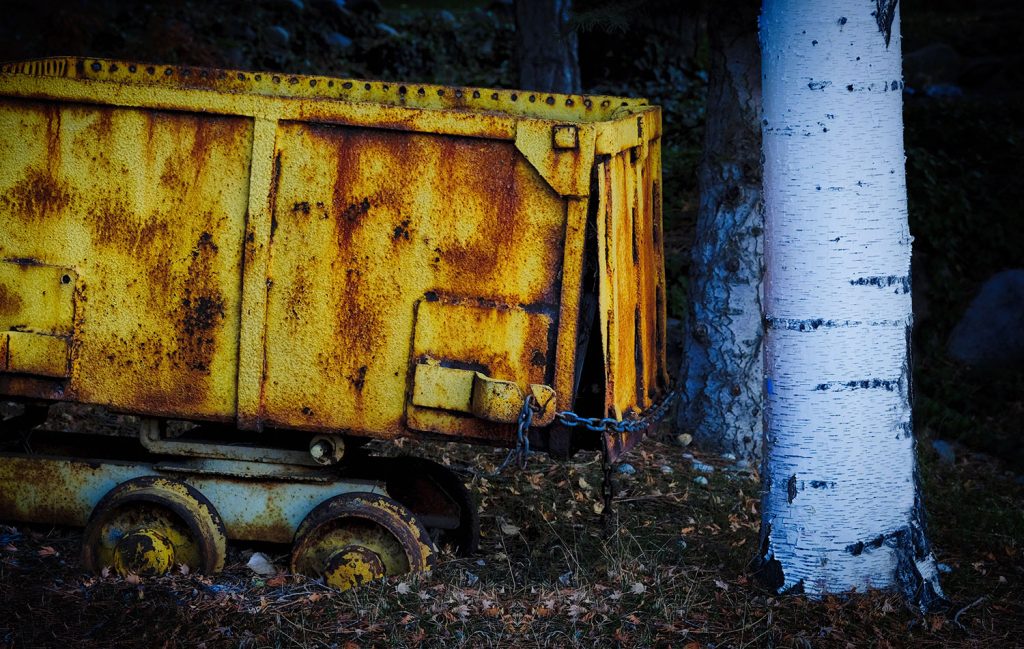 ---
LOVIN' THIS CONTENT?
Never miss out! Sign up to join my tribe of light lovers from all over the world and get some cool freebies while you're at it!