My Eastern Sierra Sojourn
The Eastern Sierras of California have their own kind of magic. I've always known that. And of course, there's a reason why Galen Rowell chose to call the town of Bishop in the Owens Valley home.
This past week, I ventured down that way as a sort of mini-retreat to clear my mind, heart and soul. After being nose-to-the-grindstone preparing and giving presentations, writing articles, birthing my newest work (which continues), getting ready for teaching travels to the Smoky mountains, Florida and France – AND masterminding new projects… I was ready to start singing the Inspiration Blues!
"Enough!" I cried. "It's time for a pilgrimage!" (that's what I call road trips.)
So I packed up my car and headed down south.
My goal: to get out into the BIG mountains. The ones that make me weep when I first fall into their ancient, wise, and bass-voiced midst. The Sierras are 100% awesome… but the White Mountain and Inyo Mountains/National Forest area south of me have a whole different kind of magic that I was needing… BAD!
Being one of the most diverse climate and geologic areas you'll ever meet also meant that my ranchlands base of Bishop would be much warmer than home, but the snow on the 14,000 foot mountains would still be gleaming. Perfect soul-renewing and photographic conditions!
First Stop: Mono Lake
I spent my first night in Lee Vining, which is right across from Mono Lake. It poured rain throughout my entire 3-hour drive there, but that meant clouds for sunrise, which meant good by me!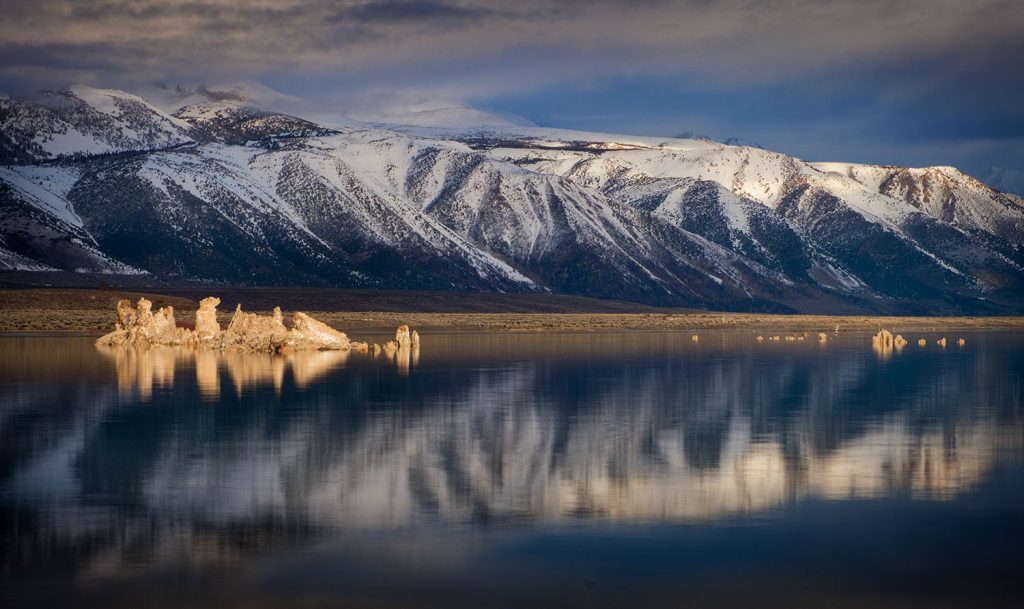 Little discussed fact of Mono Lake: it's kinda stinky. It's a salt water lake – not sure if that's why, but I'll admit the odor is not one of my favorite features. Despite that, it's always a fantastically surreal and worthwhile stop, especially when light and colors play nice. 😉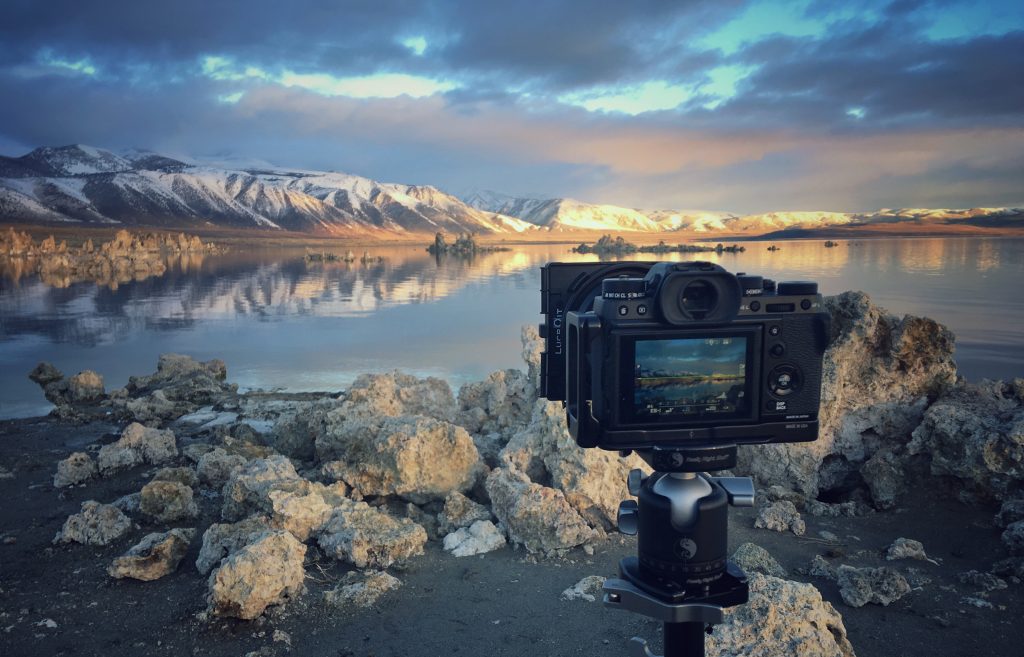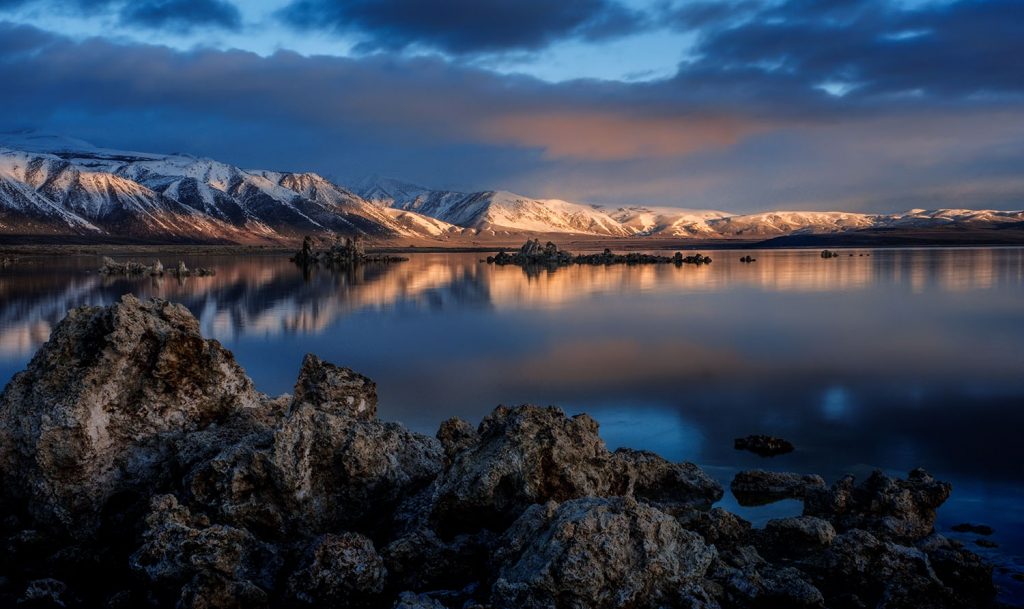 It always takes me a couple of days to unwind, but suffice it to say this was a great beginning!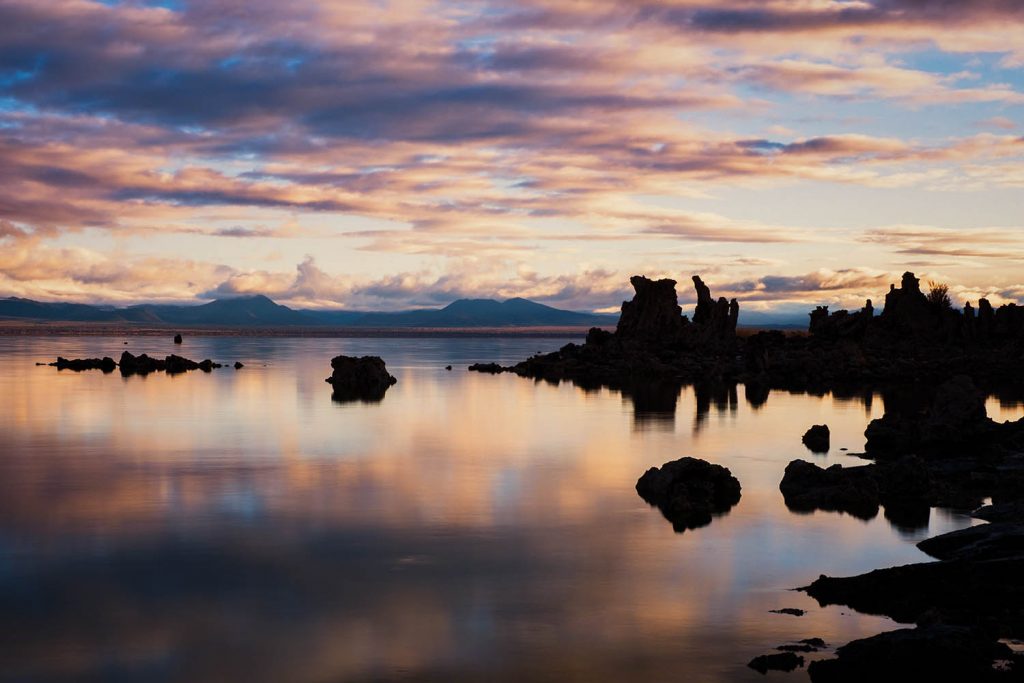 The Mountains
I'm a mountain girl, no two ways about it. They are my favorite place in the world. It's not that I need to live at 10,000 feet… I just need have them around me like a big hug. Down here, they do that… and I can swear I hear them humming in gorgeous, deep bass tones. Any personal retreat of mine worth a hoot starts right here…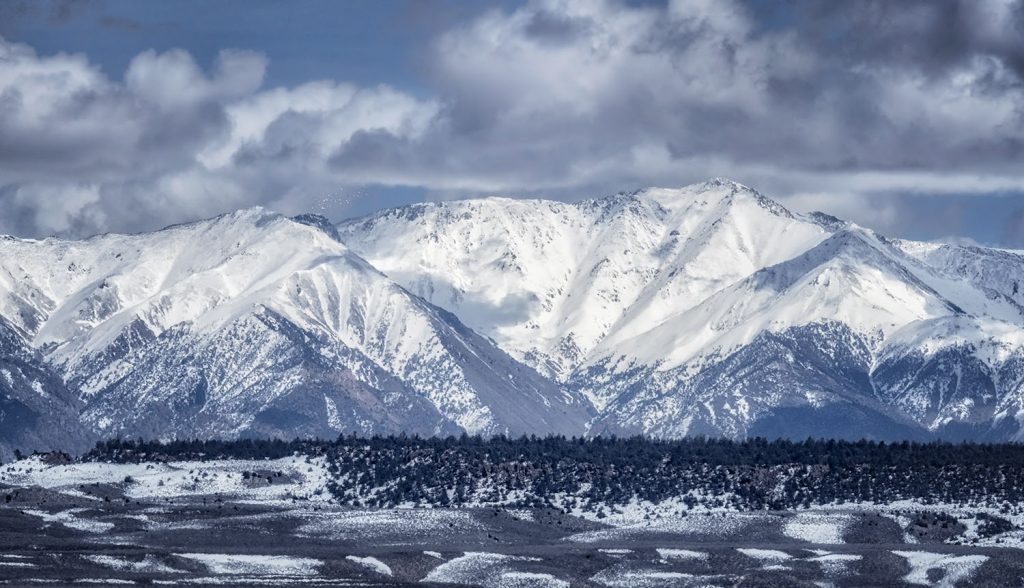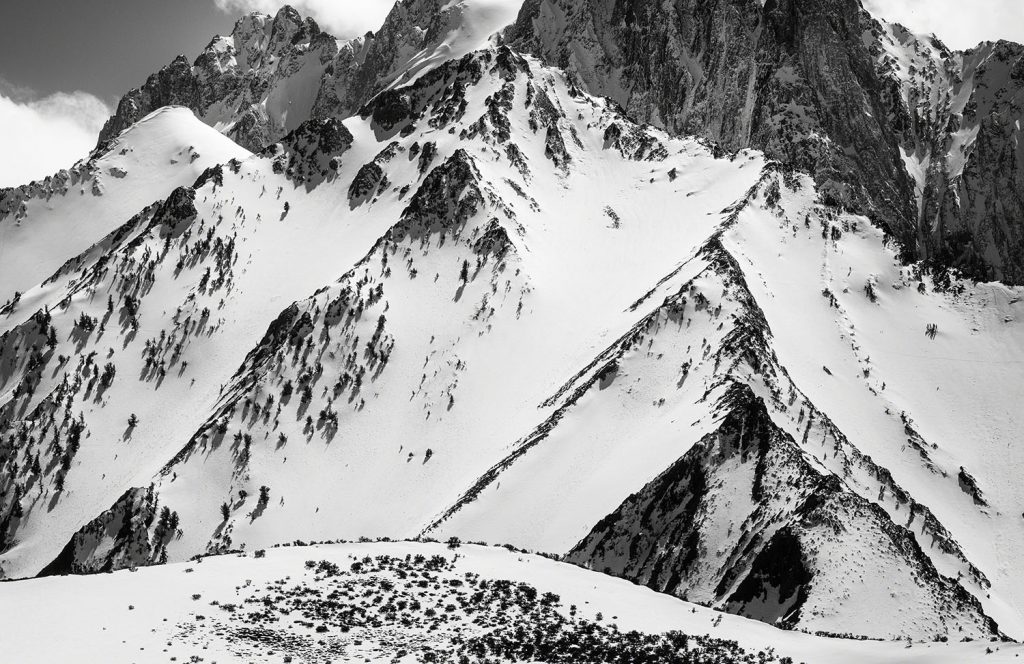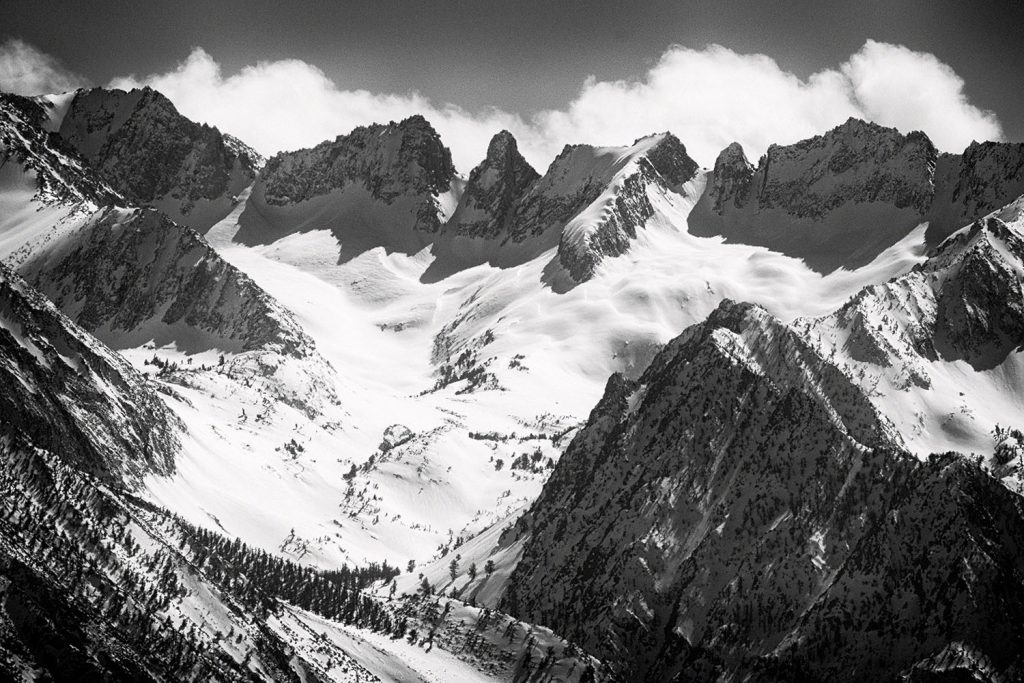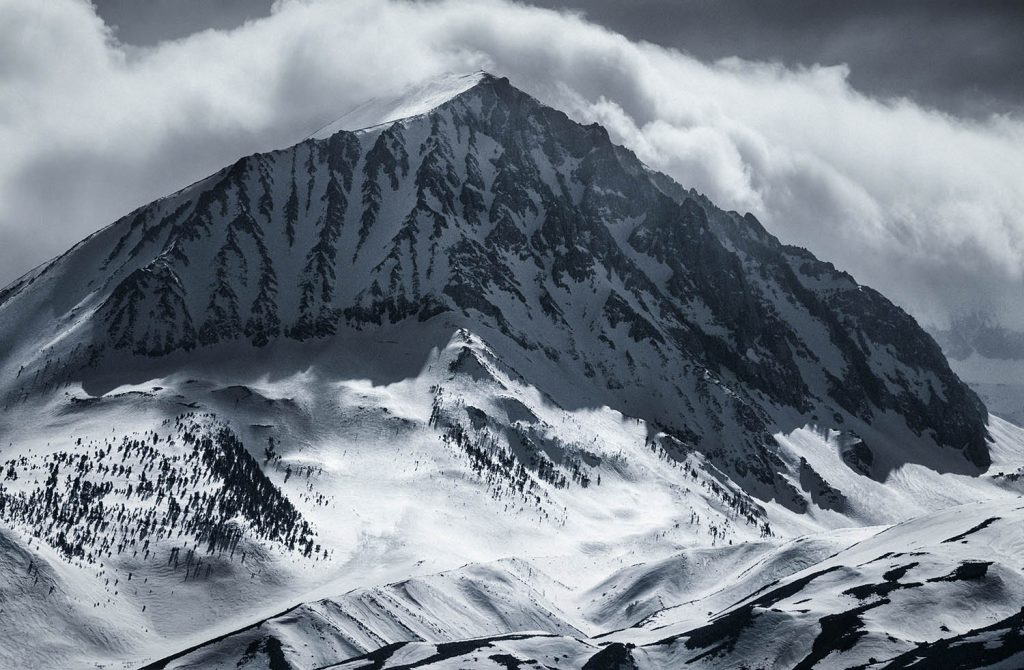 Convict Lake – always a great stop!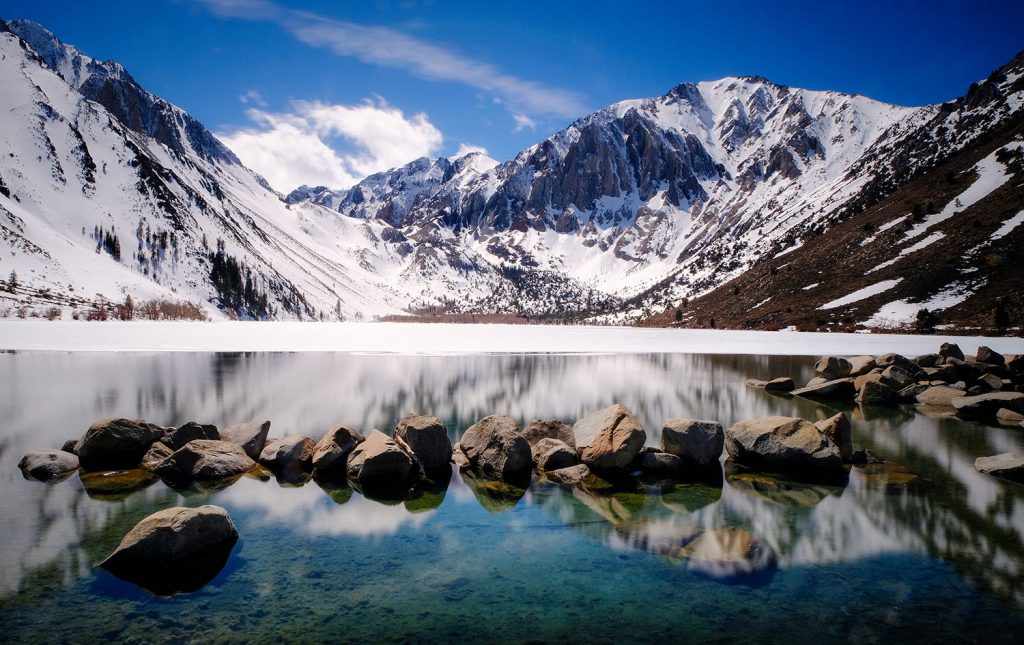 Home Base: Bishop
I'm a home baser. I like to have my spot where I unfold and head out each day to whatever adventures await. On this trip: Bishop was the spot.
Bishop is like a hub spot, where within an hour or two you can do all kinds of things: hike, mountain bike, mountain climb, visit Mt. Whitney and any number of natural wonders.
One ot the things I love down there are the ranch lands. They remind me of growing up with horses and those simpler times. It's a place where I feel at home and inspired.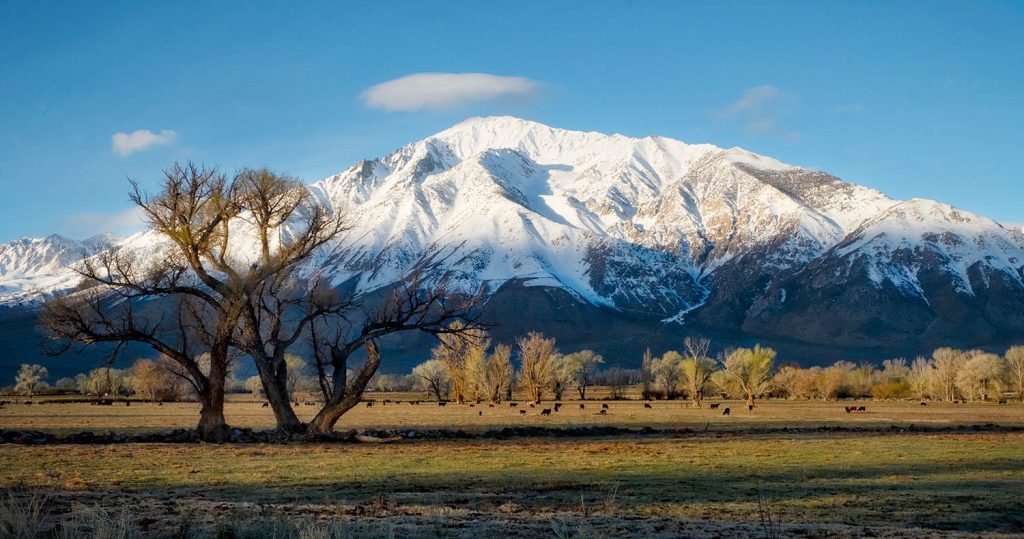 Long about day 2… Ahhhhh, there it is… that yummy combination of wide open spaces, ranches, mountains and a whole lot of air had its effect. I felt myself slow down, relax, drop into the flow.
When it happens, it's like I'm literally coming back to my senses.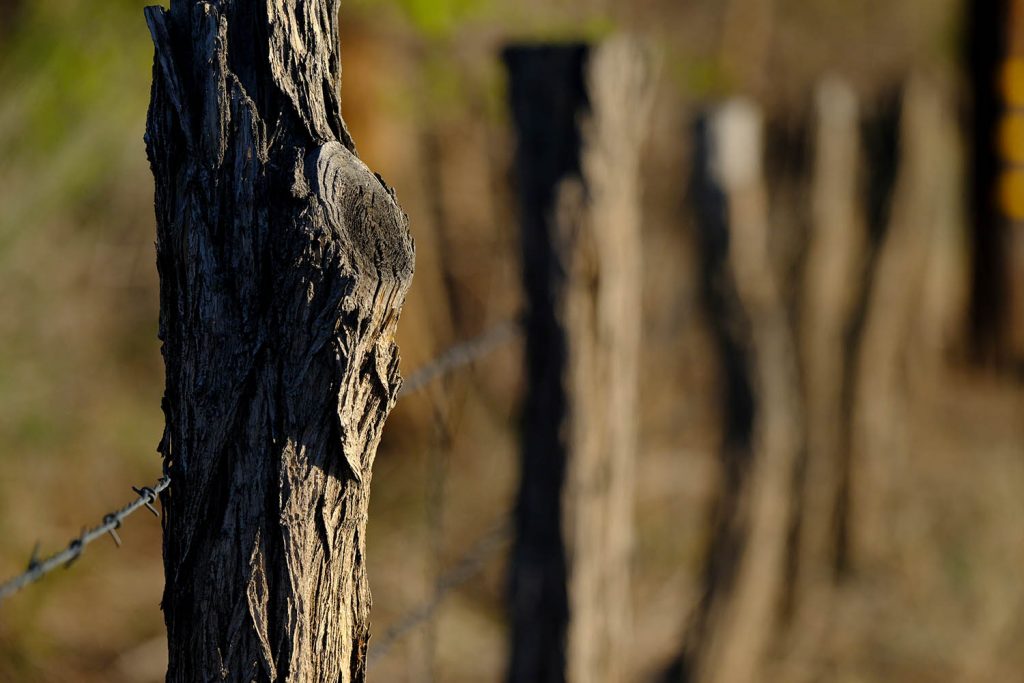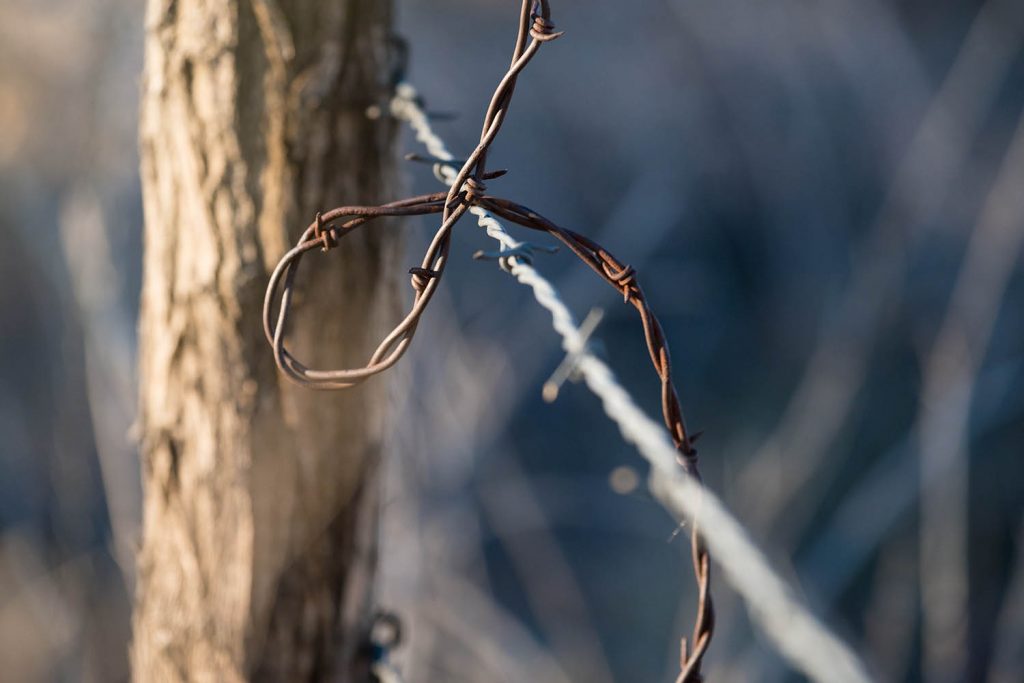 Along the way, I met a fine, upstanding individual who seemed genuinely interested in what I was up to.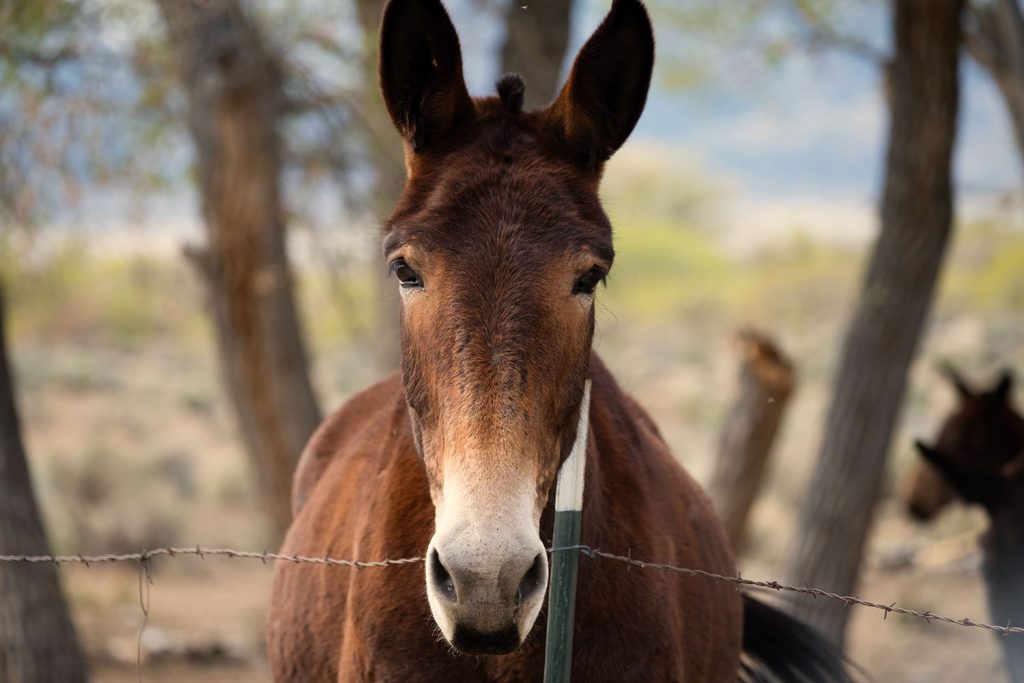 Until he heard about my big soul-venture walkabout. He thought that was high-larious. I thought he was stubborn as a… well, you know.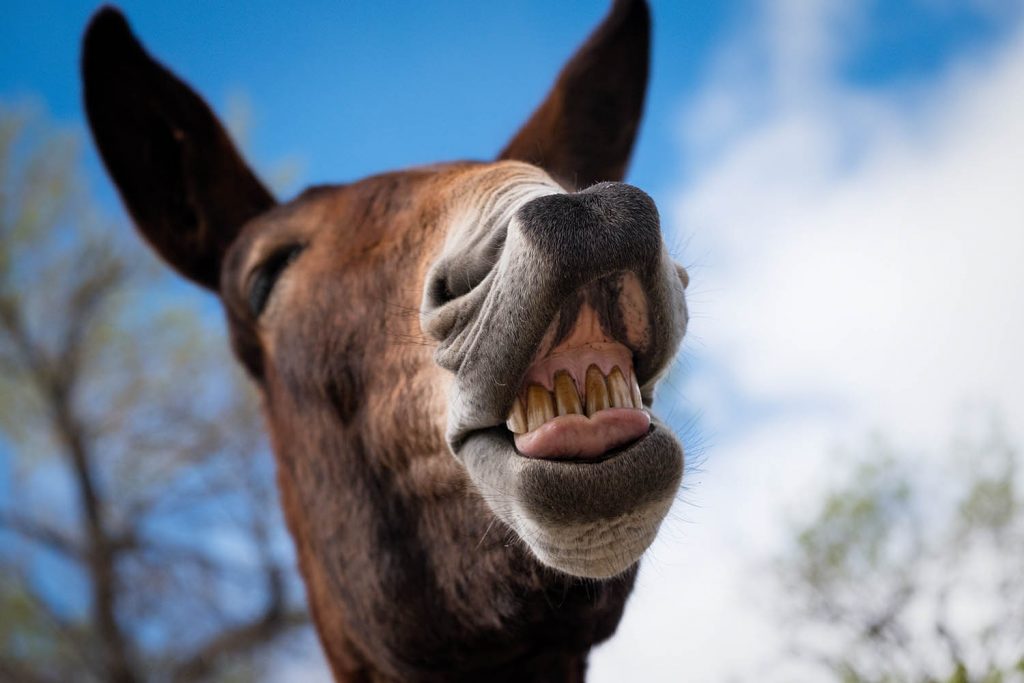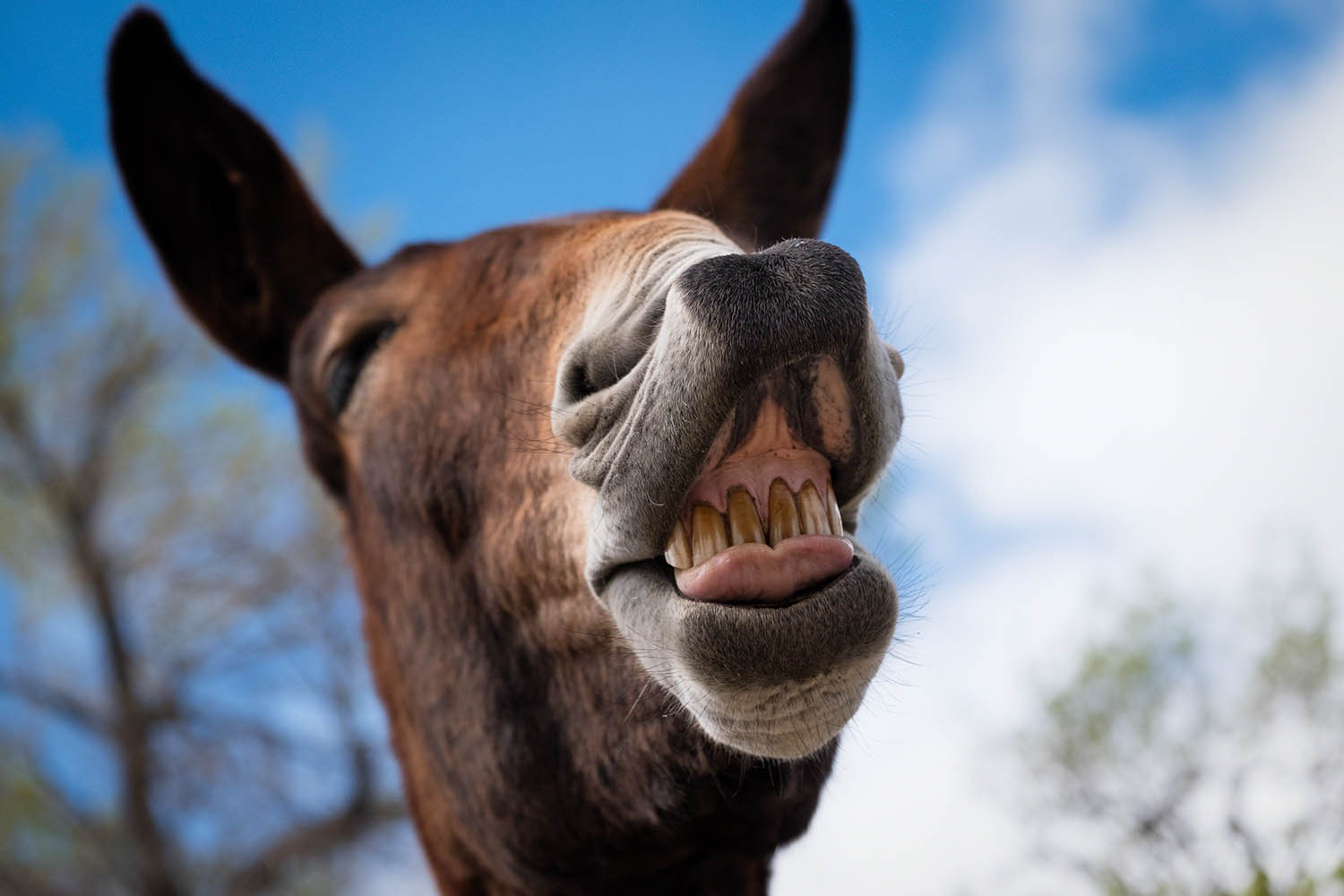 The Alabama Hills
A must-see spot down near Lone Pine (about an hour away from Bishop) is the Alabama Hills at the foot of Mt. Whitney. It's like being in another world, or in some kind of altered reality. Perfect!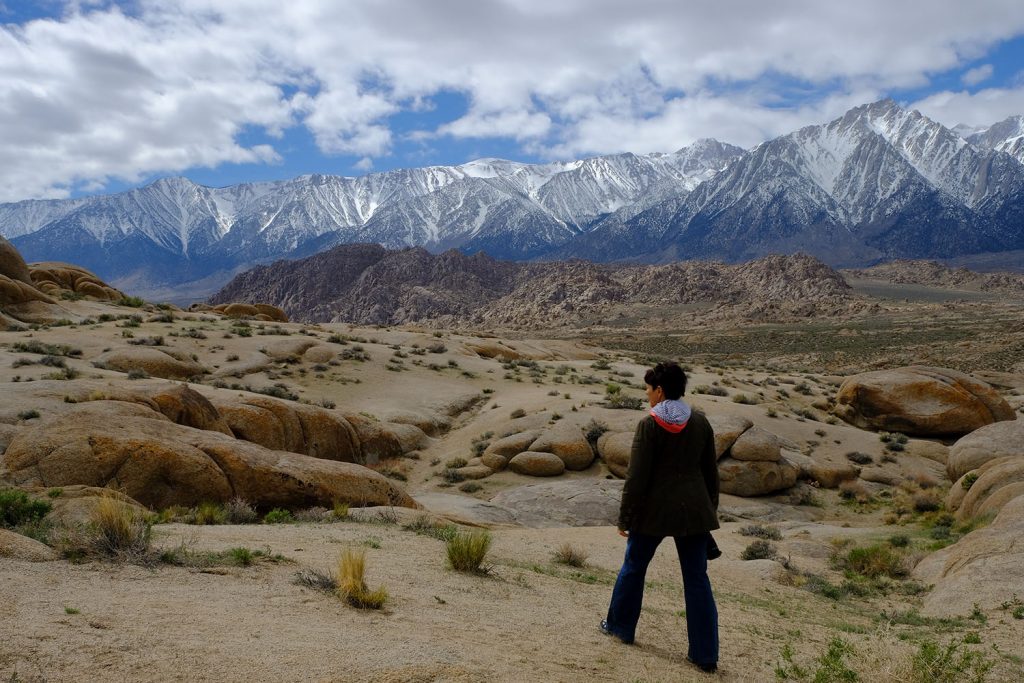 Out here, the vastness makes whatever is bugging you seem small. And you suddenly realize… it IS small. But you are not. If nature can sweep the brushstroke of creation in such bold, unapologetic strokes, there's no reason you can't too! That's when the game shifts and you go deeper; into the stillpoint of who you really are.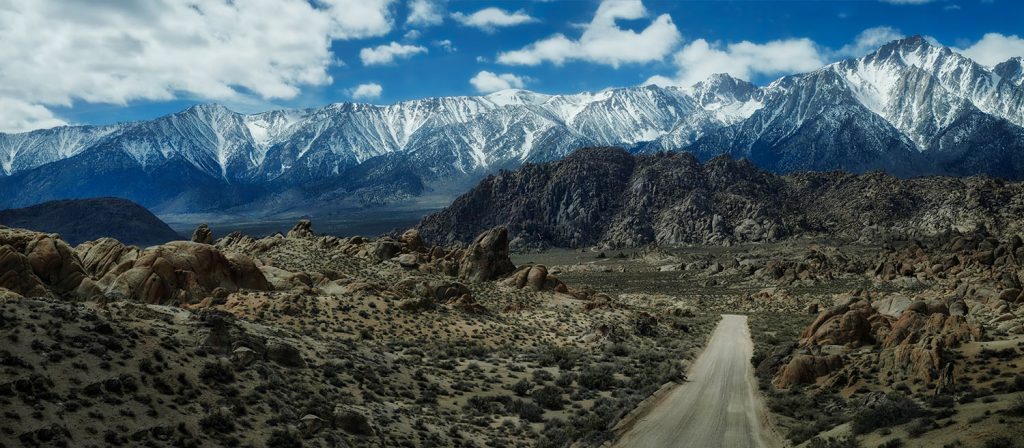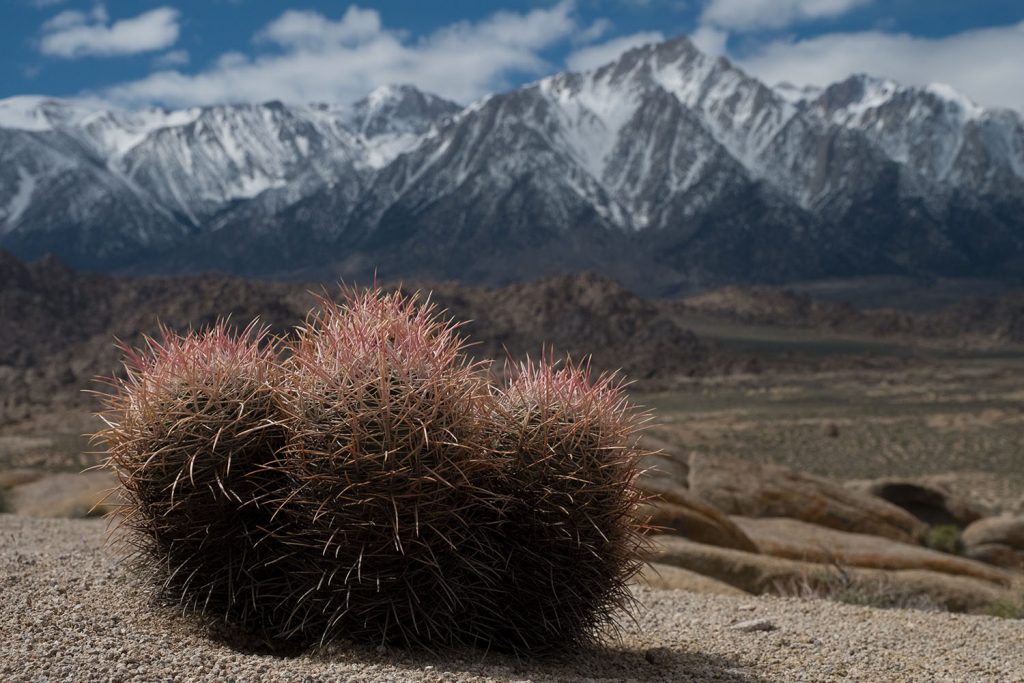 What do you want to create? Where do you want to go next? What do you REALLY want to say? That voice inside, that spark of divine fire, that connection to all-that-is speaks loud and clear. And it always seems like everything – from the tiniest new-spring flowers to the desert wind itself springs up to celebrate with you.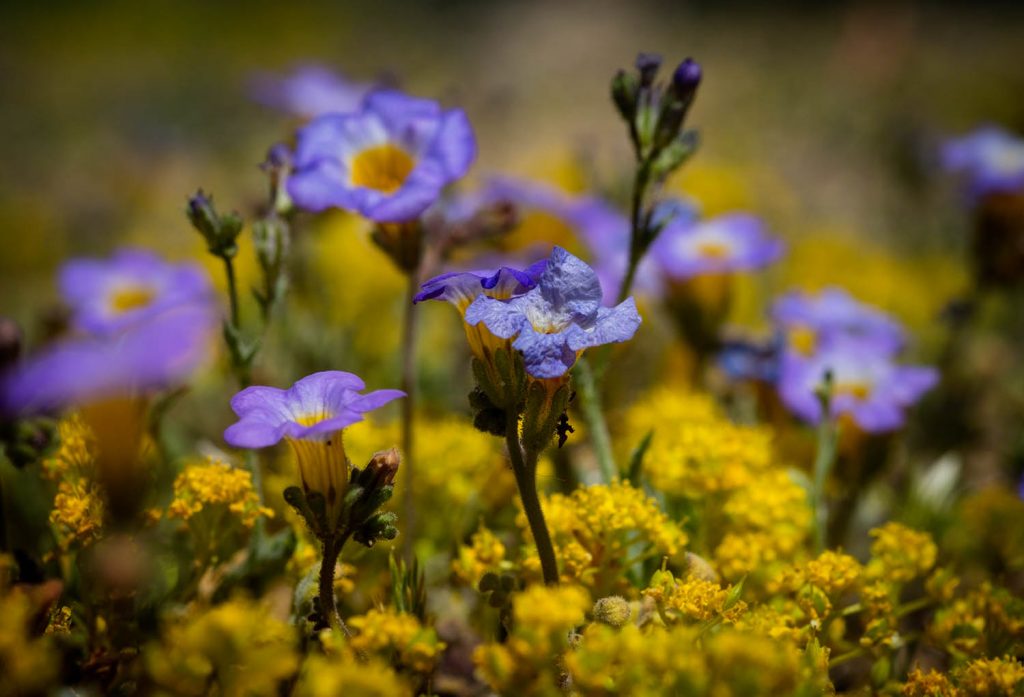 It's like coming home. The cool thing is… you can take THAT version of home with you anywhere.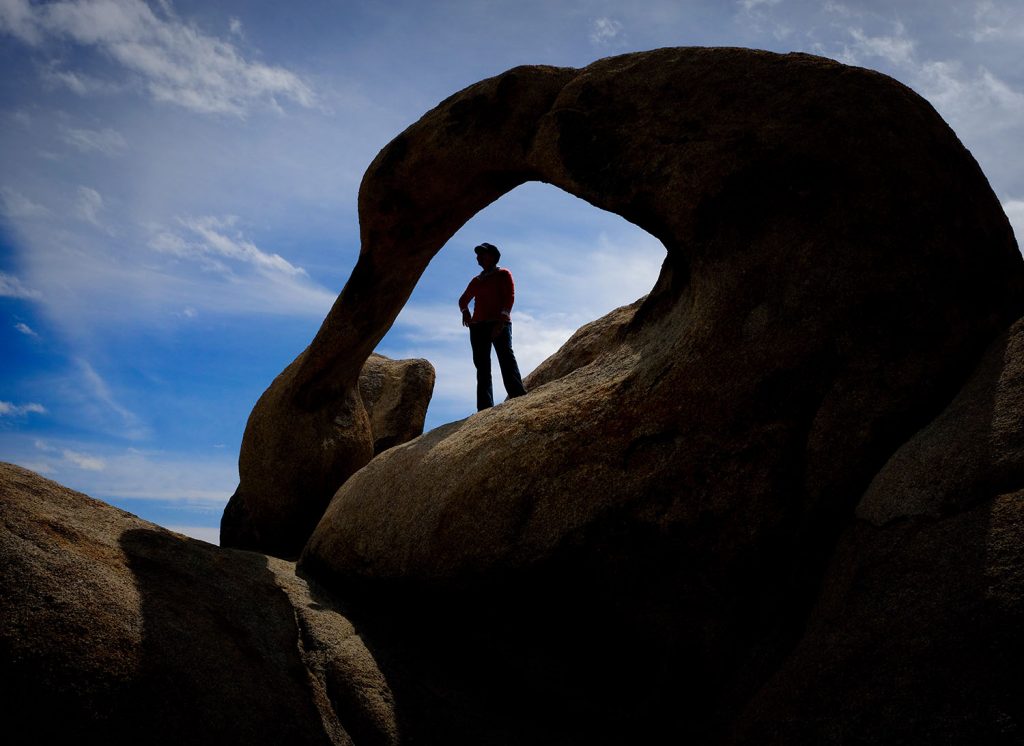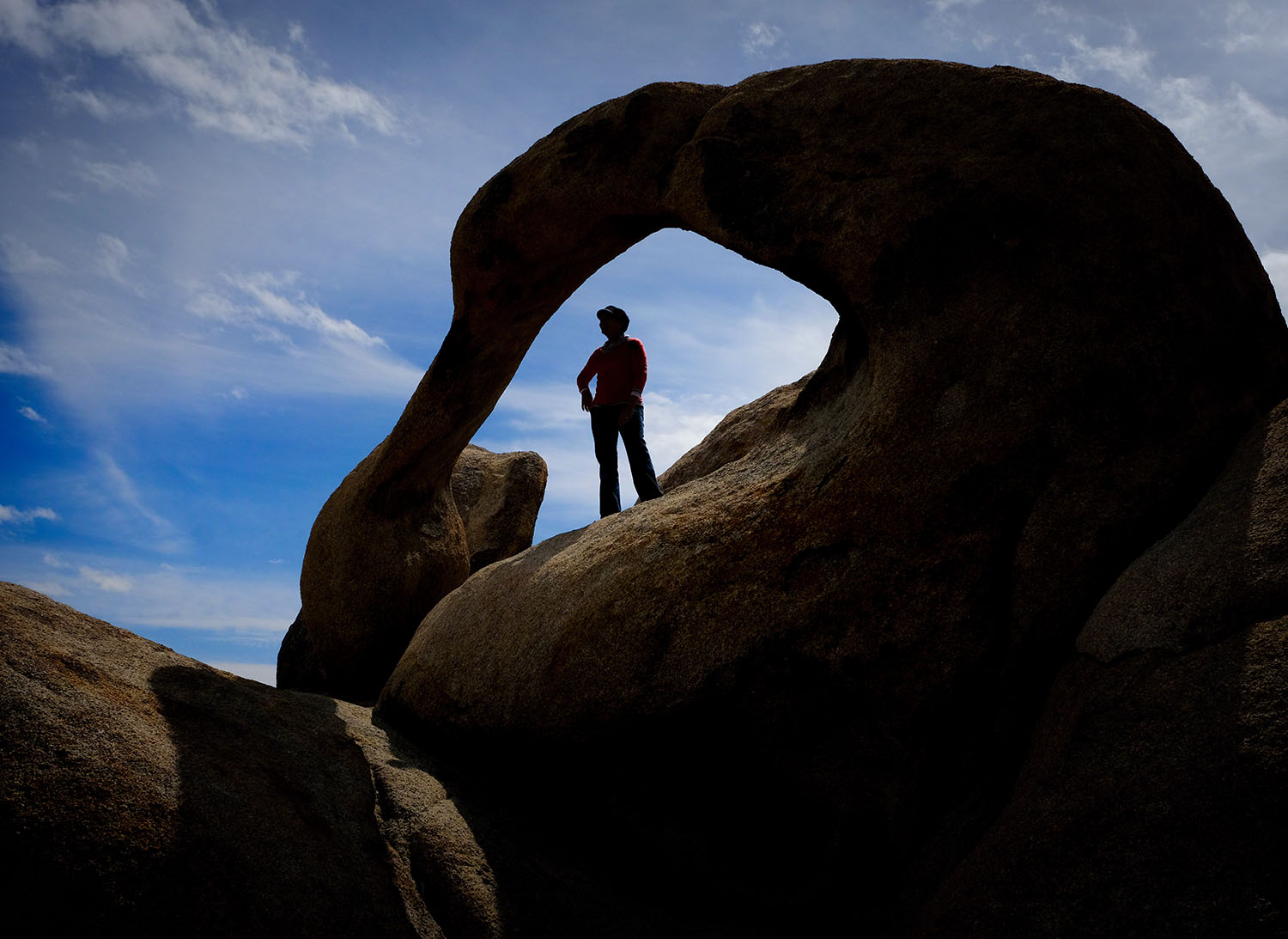 NEXT STOP: The Smoky Mountains and the Fujifilm Photo Summit!
---
want to Join my intrepid band of merry adventurers?
It's Easy-peasy and spam-free! just sign up here: