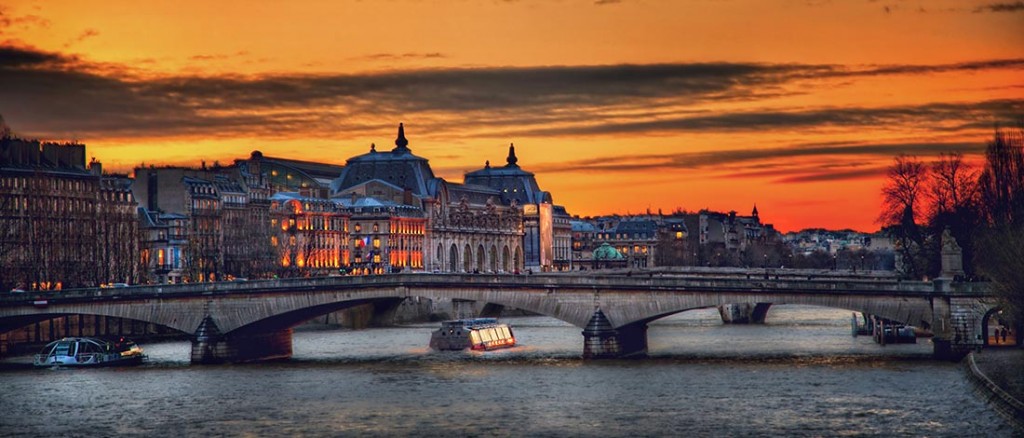 This was my first time in France, first gaze upon the Seine river – and first full view of this gorgeous city so full of art, history and promise.
It even had proper lighting. Heavenly. So I made it look the way it felt.
I couldn't believe this sunset. People said it was unusual, but it was my first time in Paris, so how would I know? The thought did cross my mind; "Gee, it's just like the Glenshire Pond!". Then realized I'd probably committed some kind of mental crime de comparison.
The bridge is the Pont des Arts. It was a tit bit nippily in December when we were there. Snapping this shot in all my layers and full length down coat I could hardly imagine it – but during the summer it becomes a "studio en plein air" – a spot for painters, photographers, and other artists, and a picnic grounds for locals. Hey – let's go there then! Wanna?