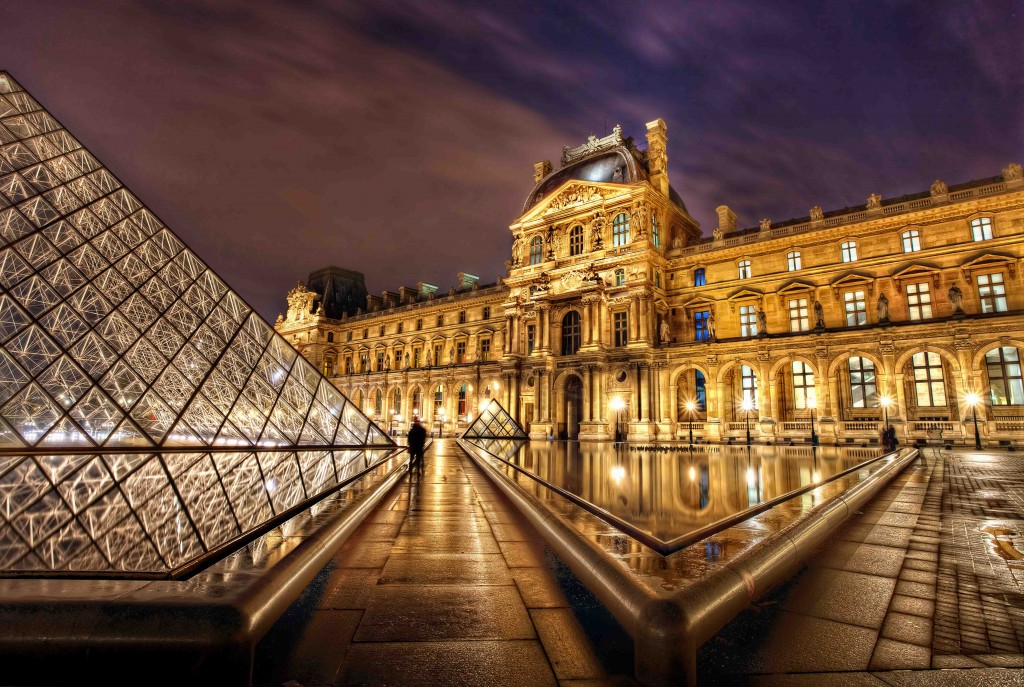 Click here to download MP3
Paris. The Louvre. Midnight.
We had the best adventure EVER that day – that will forever define our first visit to Paris.
It included walking 8 miles through the streets of Paris, experiencing the wonder of the Louvre at midnight – with the place to ourselves and magic all around, missing the last subway at 1am, consoling ourselves with wine, cheese and the most delicious chocolate ever made at 2am on the Champs Elysees.
The stuff dreams are made of, baby!