Daggers and Fingers in Clouds… Oh My!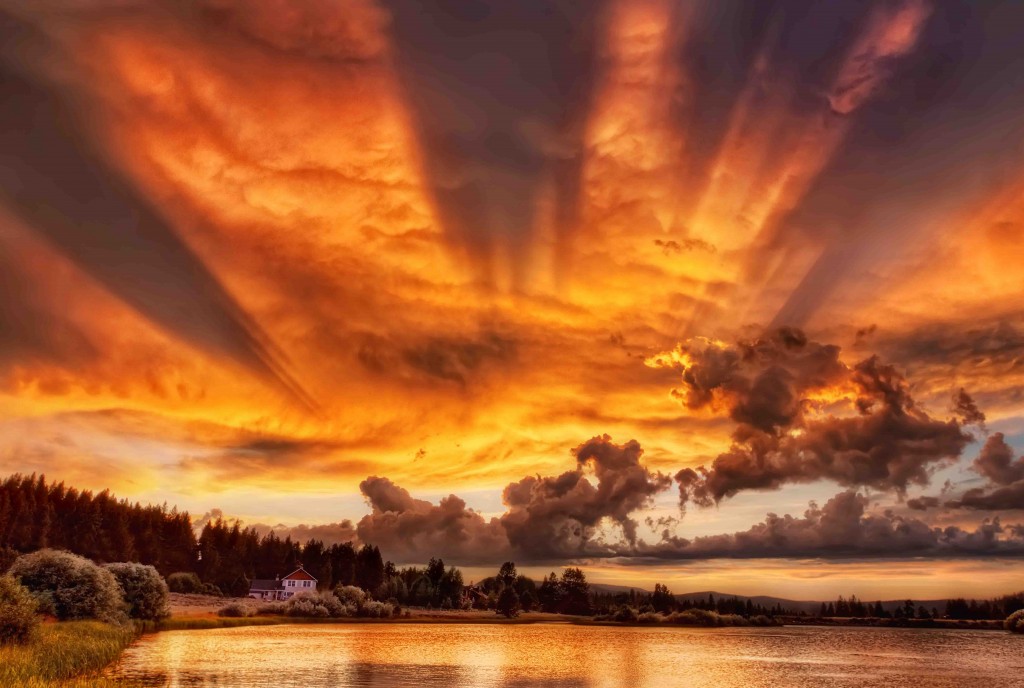 Glenshire Pond, August, 2010. The clouds were just breaking up from an afternoon thunderstorm. It seemed like everyone who lives at the Pond had set up camp on their decks or in their yards for this light show. People driving by were even stopping their cars and getting out to watch.
Yeah, it was that amazing.
I heard cheers, gasps, laughter, "Oh my god"s and "Did you see that?"s… and for the first time, actual applause for a sunset.
I guess mother nature really is the best show on earth.
I kinda feel like her staff photographer.