Known for presenting topics related to creating photographic art, inspiration, creativity and finding one's artistic voice; I've been invited to speak for various groups and businesses across the U.S.
Here are a few of them:
VIDA Global Headquarters – San Francisco, CA. January 2020
The Landscape of Awe: Inspiration behind my work, inspirations for life.
Photoshop World – Las Vegas, NV. August 2019
Tell the Story
The Landscape of Awe
Vision: Completed
Pre-conference Workshop: "The Art of Photographic Storytelling"
Portfolio Review
New England Camera Club Council (NECCC) Conference – Amhest, MA. July 2019
SEE Your WORLD: The Power of Story, Art & Awe
Your Artistic Voice: Journey of a Lifetime
Pre-conference "Seeing Photographically & The Power of Awe" workshop
Hands-on Photowalk/workshop
Portfolio Review
Photoshop World – Orlando, FL. May 2019:
Tell the Story
The Landscape of Awe
Vision: Completed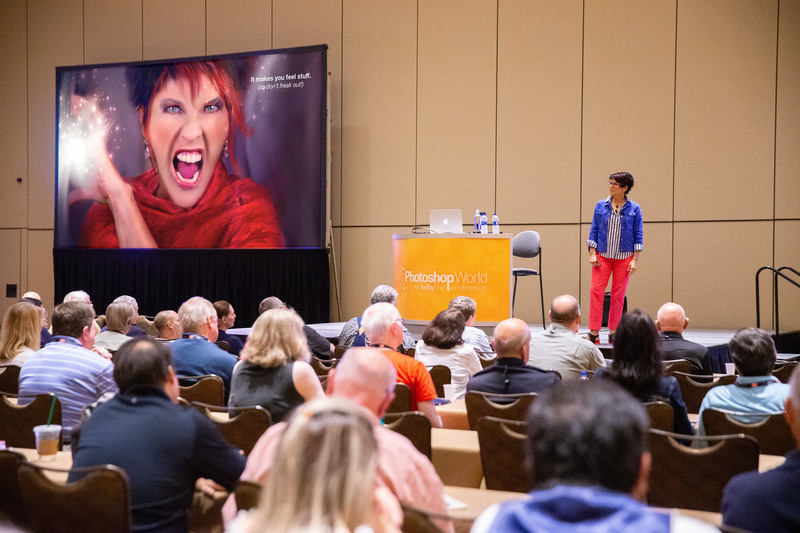 Drury's – Nashville, TN. April 2018:
Action Camera – Reno, NV. April 2017:
Your Artistic Voice: A Journey of a Lifetime
Fujilove LIVE – New York, NY. Feb. 2017:
Photographing from the Inside-Out
Visual Storytelling
Kenmore Photo Expo – Seattle, WA. Oct., 2017:
How I Use My Fujifilm: Paintbrush of my World
Your Artistic Voice
Fujifilm X-Photographers Travel & Nature Summit – Townsend, TN. Oct. 2016:
Inspiration: Ignite Your Spark of Divine Fire
How I Use My Fujifilm
Fujifilm National Sales Meeting – Naples, FL. May 2016:
The French X-Mirrorless Diet
Photo Plus Expo – NYC. Oct. 2017, for Skylum Software:
Inspiring Visions
Illuminate Your Artistic Voice
Looking Glass – Berkeley, CA. Oct. 2017:
Your Artistic Voice: A Journey of a Lifetime
Trey Ratcliff's "Unlocking the Creative Mind" Workshop Series – Denver, CO, Guest instructor, June 2016:
"Finding Your Artistic Voice
Glazer's – Seattle, WA. June 2016:
Finding Your Artistic Voice
Photo Plus Expo – New York, NC. Oct. 2015:
Finding Your Artistic Voice
The French Mirrorless Diet
Life As Art
Macphun Software – San Francisco, CA. Keynote Speaker for West Coast Launch. Oct. 2014:
Capture Imaginations and Capture the World