For now, my teaching world is happening online.
Upcoming classes and events will appear here.
Past recorded events are on my Media page: Shows & Podcasts.
---
PHOTOSHOP WORLD
August 30-Sept 1, 2022: VIRTUAL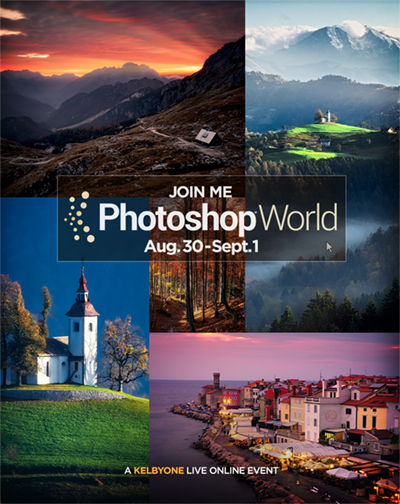 LANDSCAPE PHOTOGRAPHY: FIND YOUR OWN VISION
9:15 am – 10:15 am PDT | Aug. 31, 2022
Sure, landscape photography is about capturing an image embodying the spirit of the outdoors. But what's YOUR spirit have to say? Let's have more fun, tell cool stories and turn "same old" landscape images into something totally unique! Join me and some of the finest Photography educators on the planet for this special event!