Postcards From Rome: What do you love?

Today's Postcard from Rome asks: what do you love?
If any of you have read my eBook, or read the my 10-part series about finding your voice here on the blog… you know I'm white-hot passionate about this question and topic. 
Reason being: knowing this – then living and breathing by it changes everything. It takes from self-doubt to empowerment. From uncertainty to knowing your truth. That's when life becomes awesome… and your voice sings through all that you create.
Love, Applied
I love many things. But here a few ways I've applied this idea here in Rome.
I started photography in black and white. Long story, a long time ago… but I still love the tones, shadows and light of monochrome. Did you know there are 32 shades of black? True fact. I love that.
Ditto loving patterns, textures and abstractions. And penumbras! (that mysterious area where shadow and light blend together, and become neither shadow nor light… but like a love child of both.)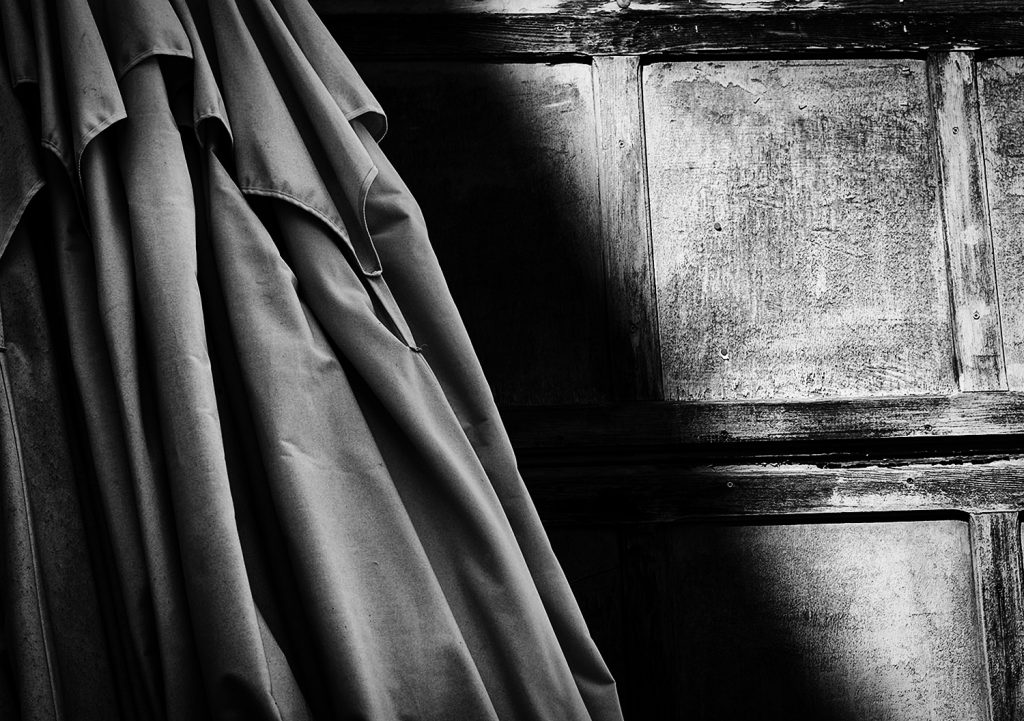 Italian ladies. All ages. I could watch them all day. Just as they watch themselves…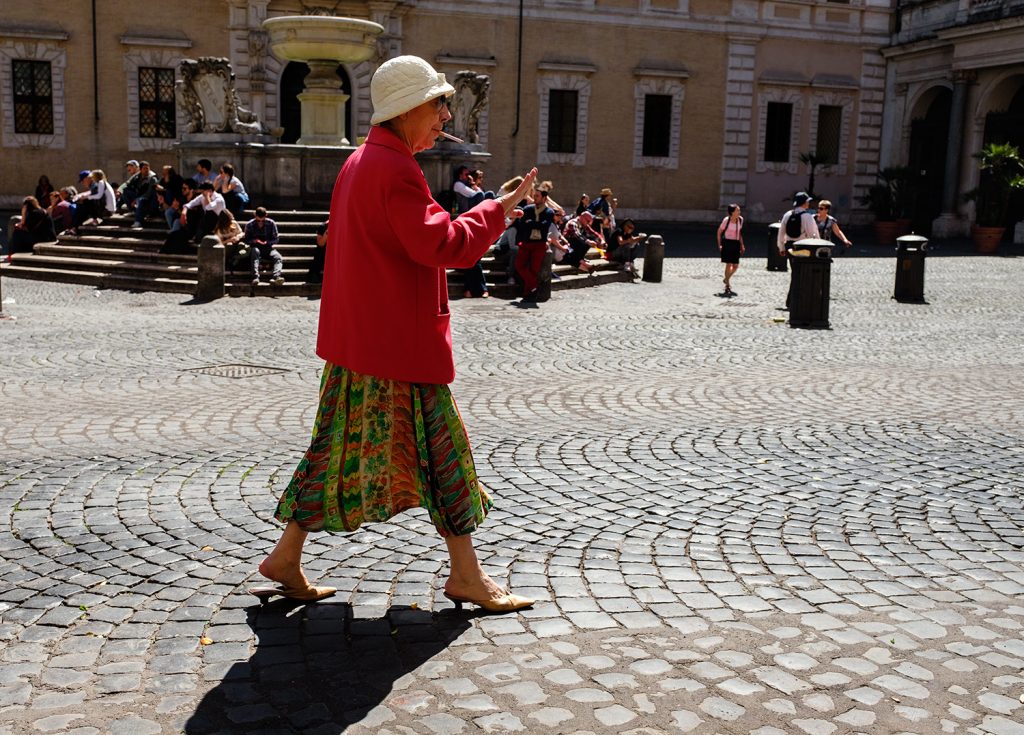 and as they focus on what's really important in the moment…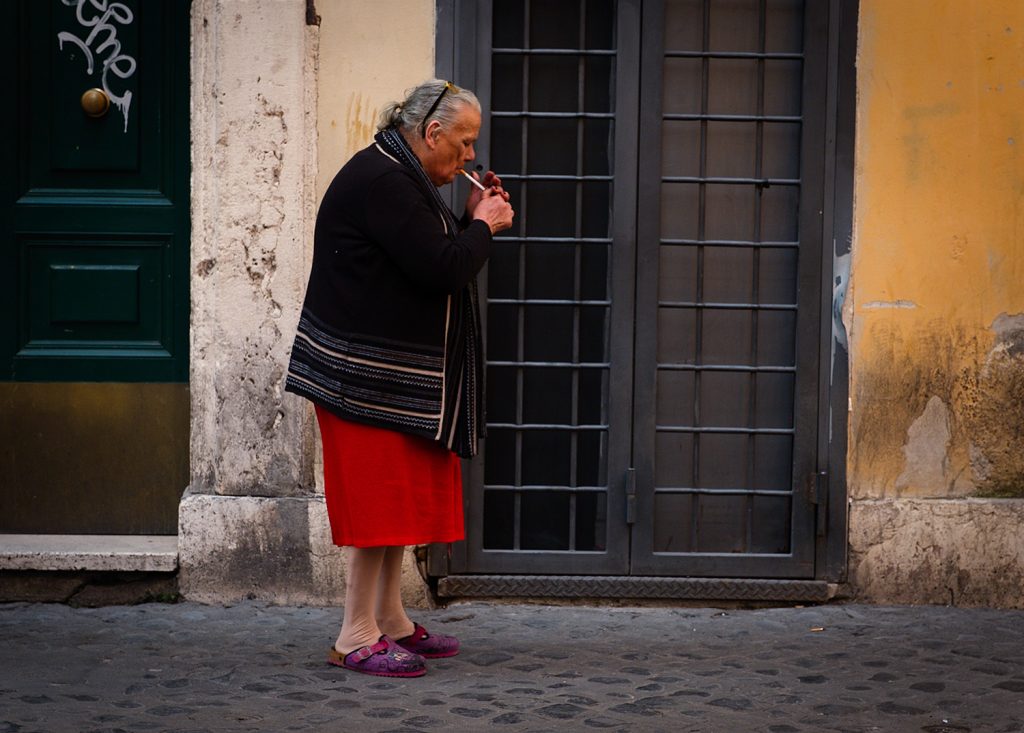 Blue sheets against the golden hues of Rome (and waiting for just the right amount of breeze to make them ruffle and fan out like they're underwater)…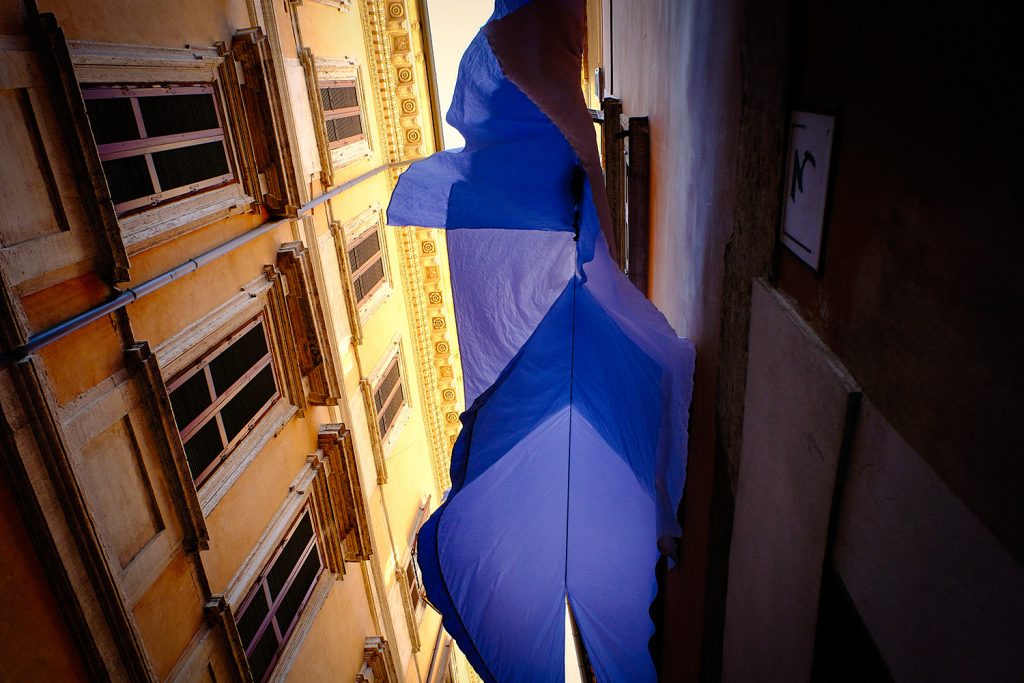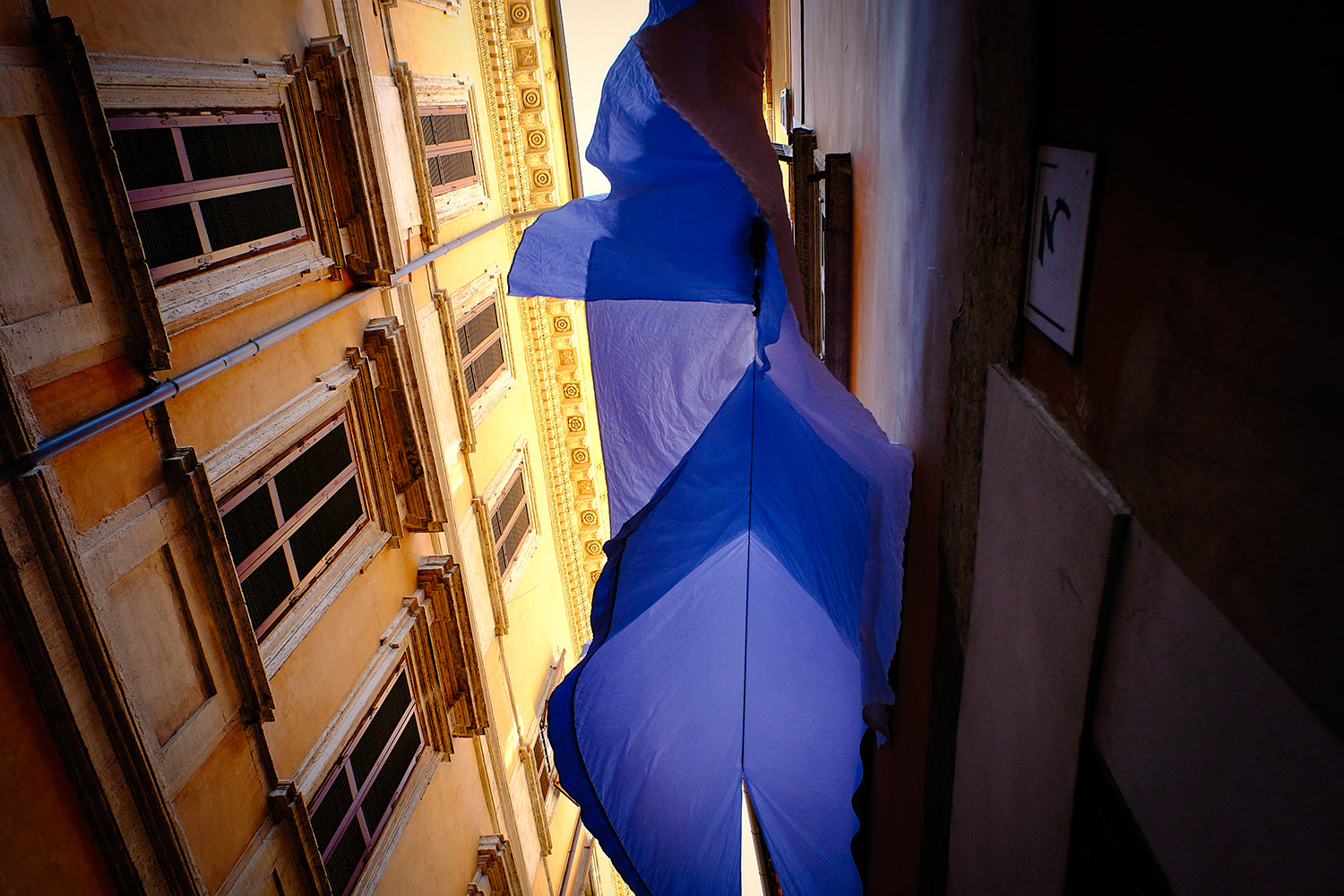 Days with big, drama-filled clouds as the backdrop to an eternal city that would need a thousand lifetimes to  truly comprehend. If even then…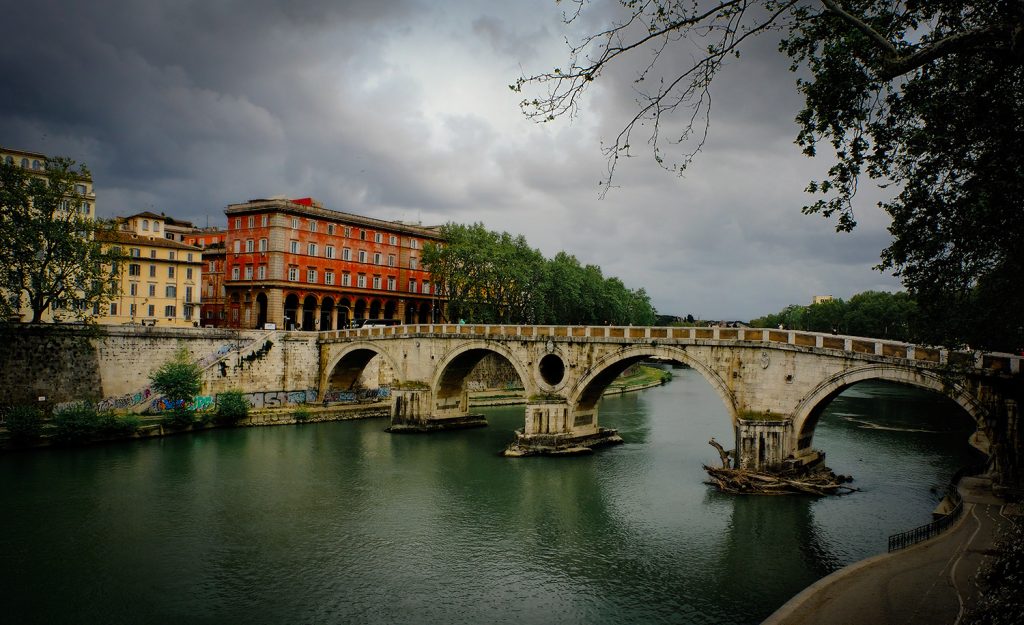 All of it… plus trying to catch motion at night at the Pantheon of Rome while shooting on time interval settings… make me happy. And laugh out loud.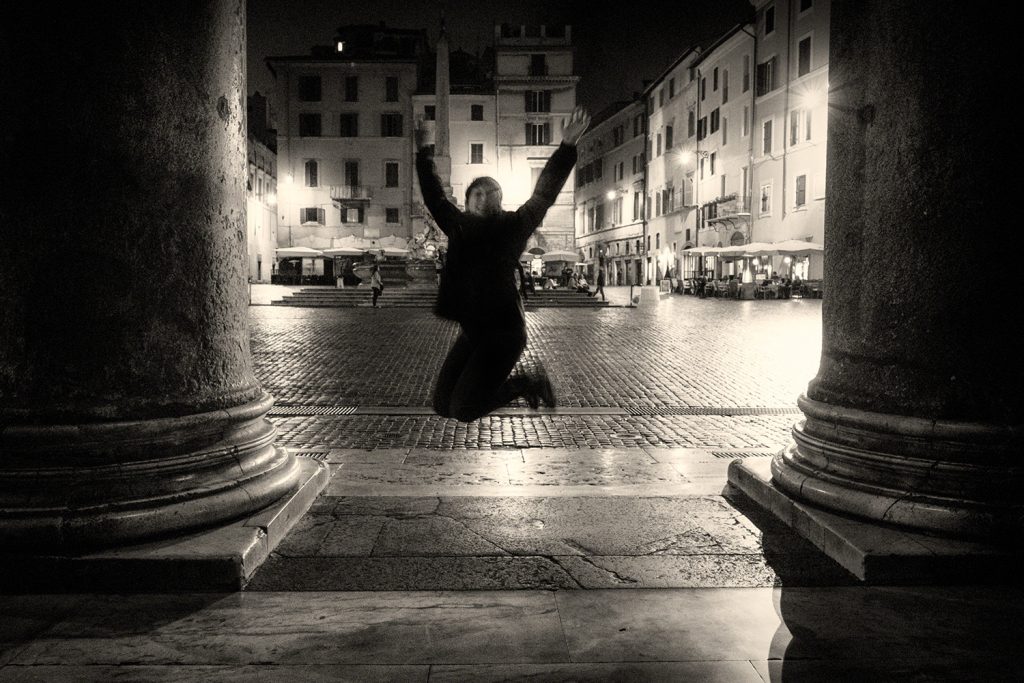 I leave Rome in the morning. It has been an astounding experience. I am so much richer for the friendships and camaraderie… for the tough days, the laughter, the exhilarating moments, the days and nights of filling my mind & heart with experiences & memories that are each and every one – dreams come true.
Because they do, you know. Dreams… if you stick with them, come true.
Huge gratitudes to fujifilm
I want to thank Fujifilm North America for making this experience possible. They not only make one HELL of an artistically astounding camera line… they stand for something remarkable. Art. Life. Inspiration. Dreams. They have made it possible for me to not only come to Rome… but to express the story I so wanted to tell here.
Which is: never give up.
Big dreams come true.
Follow what you love… it will not lead you astray.
Postcards From an Artist Continues…
"Postcards From Rome" is officially wrapping up. But don't worry… more Rome photos will be coming in the next few days (video too! I didn't have time to post it all during my stay.). And I have yet to play with some of my more creatively conceived images! Looking forward to seeing how those turn out. 😉
Next:  I fly to Germany to meet up with my husband for a road trip and my "Postcards From an Artist" project continues!
I'll probably take a day or two off from the blog, but be back at it once we get rolling there. And so…
Stay tuned for "Postcards From Germany"!
---
Click here to see all "Postcards From Rome" posts…
And click here to see all "Postcards From Rome" videos!